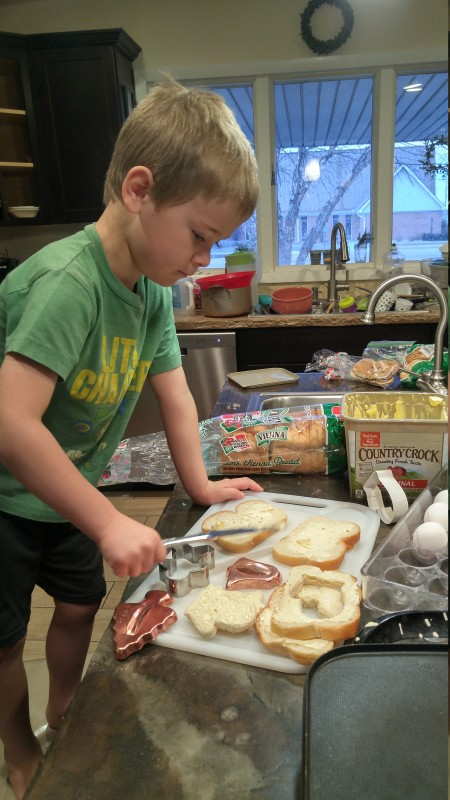 Our breakfast today; Christmas "Eggs in a basket" with some help from Ephraim.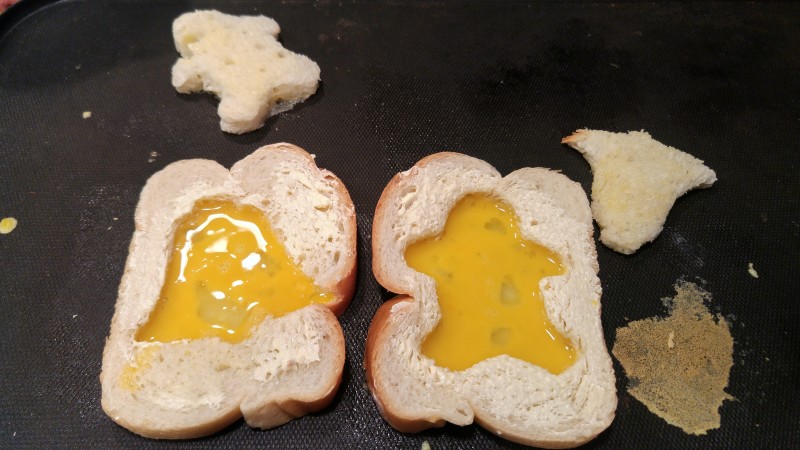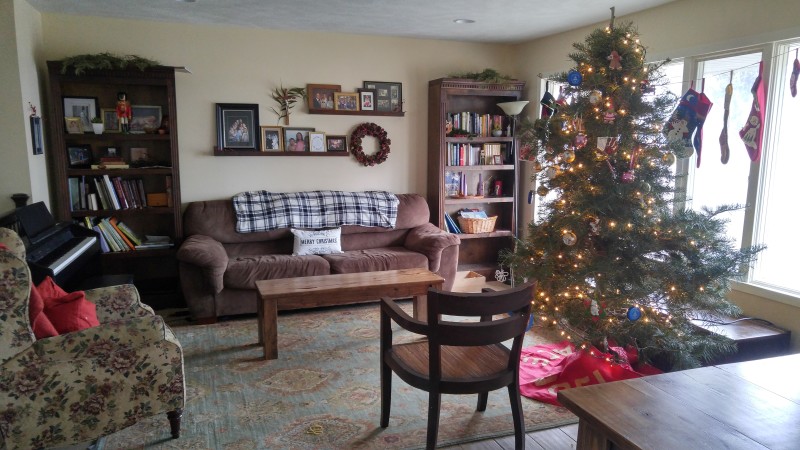 Being large with child this year it didn't take much to wear me out. By the afternoon I was exhausted. Phil told me to lay down and while I did that something magical happened to the house. And I'll say it was the best Christmas gift!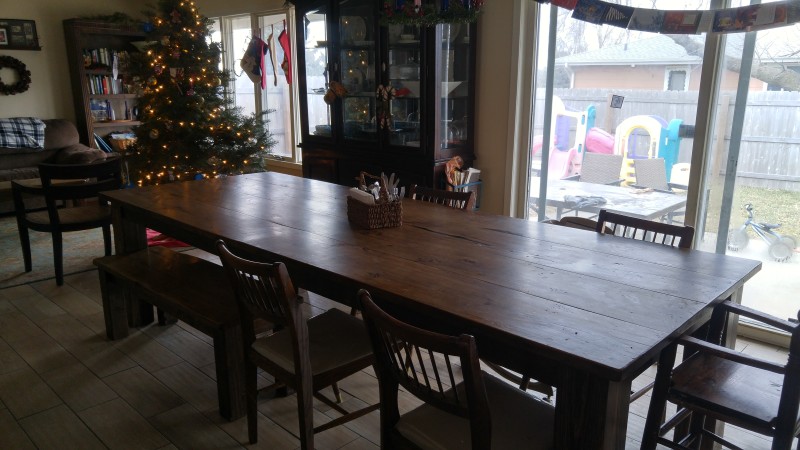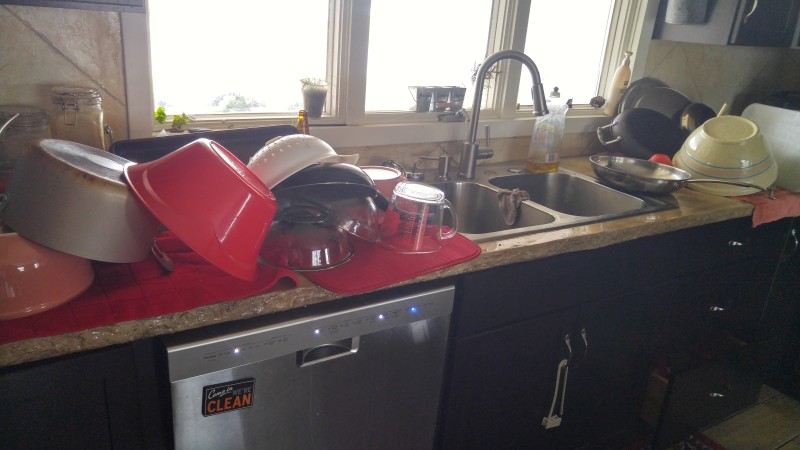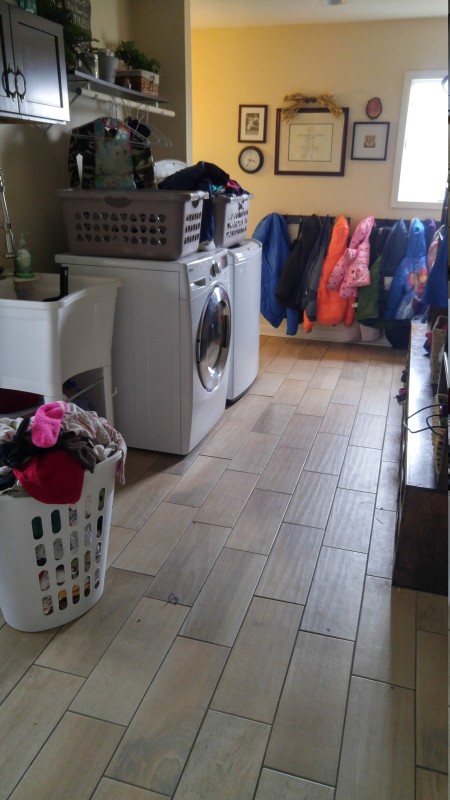 This year Christmastide was surrounded by much churching. Sunday of course then Monday and then again on Christmas morning. I decided this year to try the Candlelight Christmas Eve service. I've failed at this one for years either leaving with fussy babies or not going at all due to sick babies. But with older babies this was going to be the year! I only regretted this decision 80% of the time we were there. We made it through though and were treated to a Tamale supper at church afterward put on for the musicians and choir.
We got home the commence our series of Christmas Eve traditions:
We open 2 gifts from Grandmere; our new pajamas and a new ornament for the tree
Mix up "Donkey Food" (oats and glitter starlight) to leave out for the donkey
Light lanterns and place on the porch for Mary and Joseph's journey
Put out the house lights and sing Christmas hymns
And finally make a manger bed ready for the baby Jesus.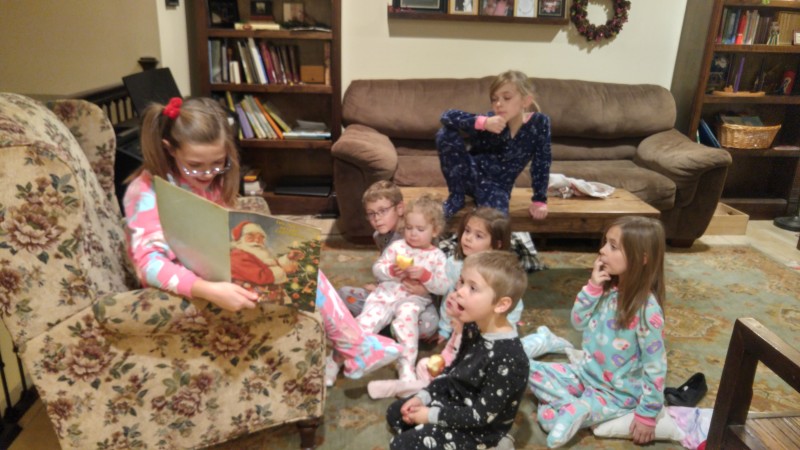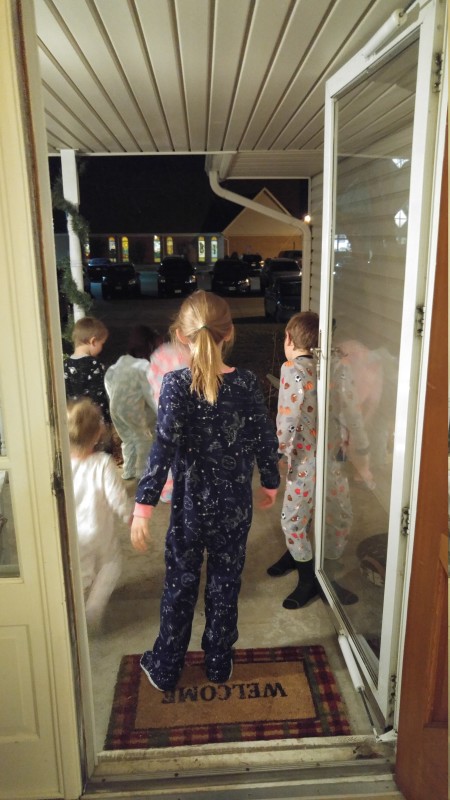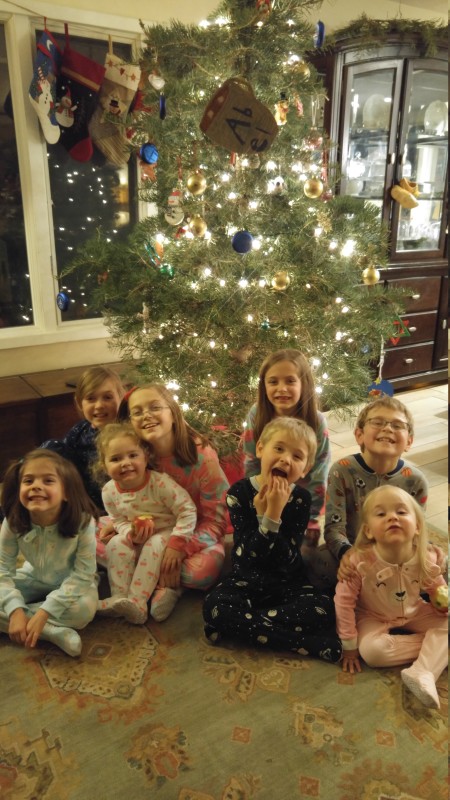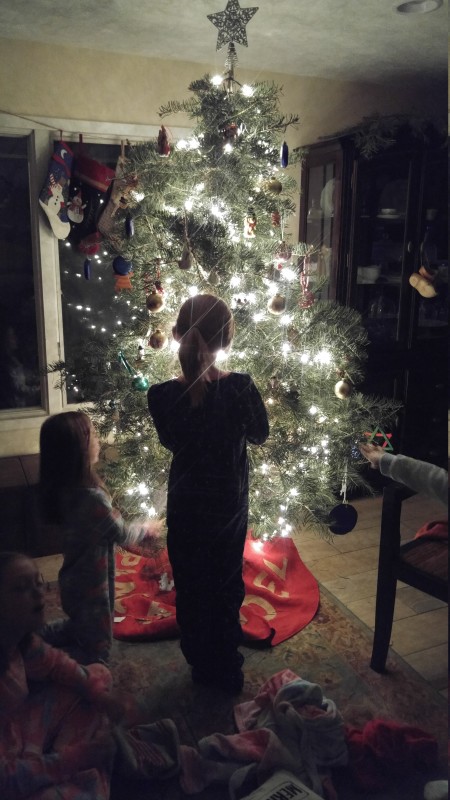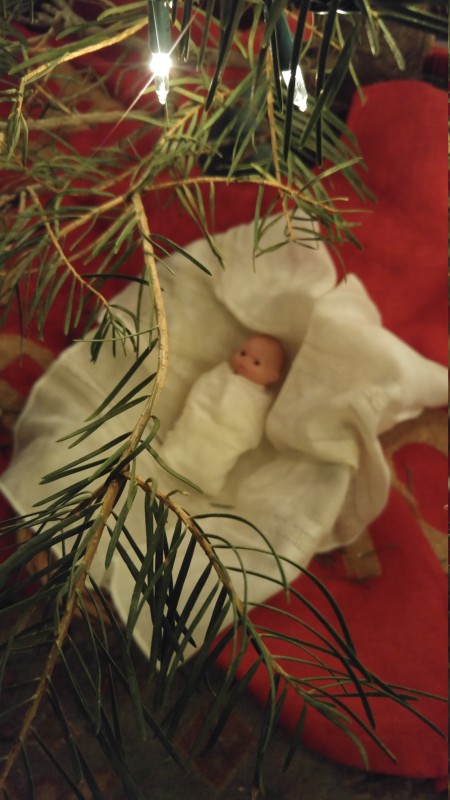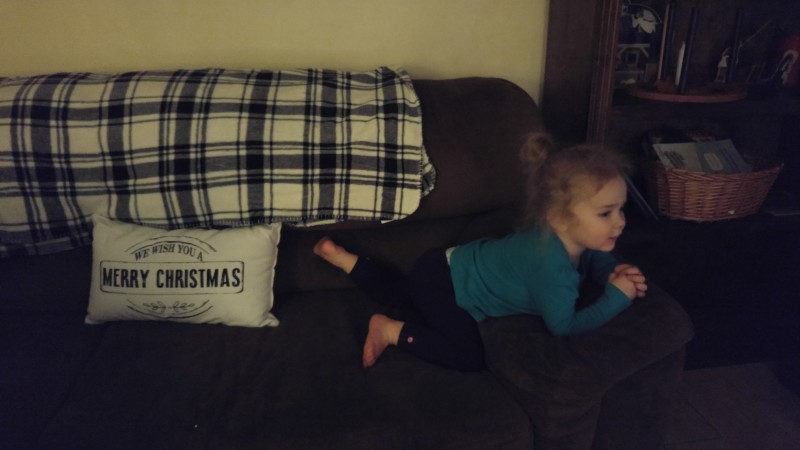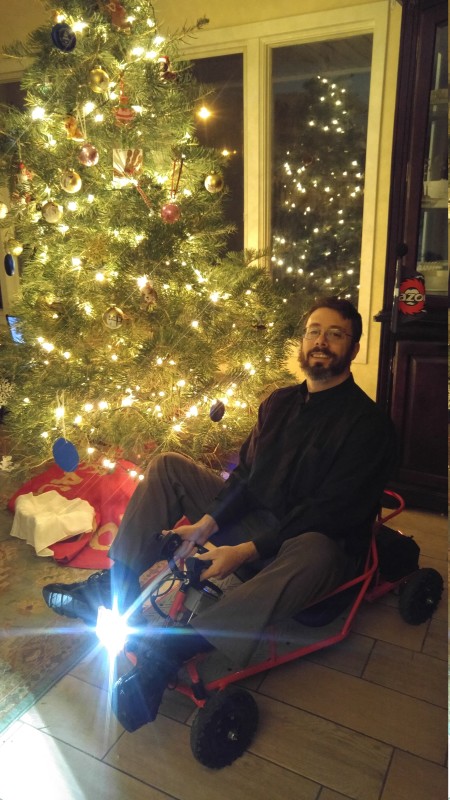 After the babies were sent to bed Phil brought in the gift he'd chosen for them from Grandma and Grandpa. A real deal, real motor, real lights and batteries and wheels, the whole real thang Go Cart. He's been secretly working on this in the garage for weeks getting it ready for them and was a little bit excited to finally give it to them on Christmas morning.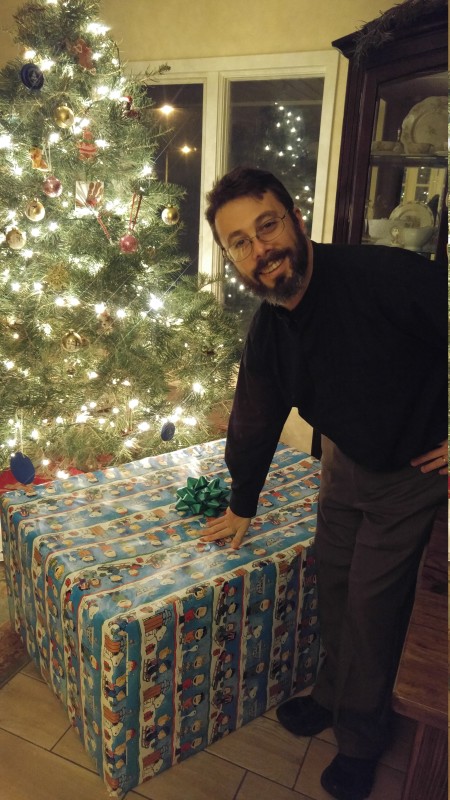 He even wrapped it up himself!