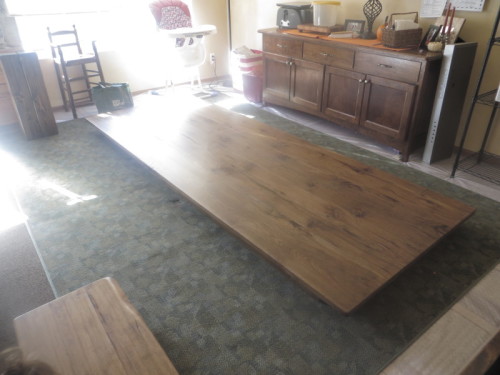 About a year ago Phil and I had decided that we needed to start thinking about a bigger table for our family. We knew we needed something big, but didn't know what that meant or where we could find what we wanted.
We joked about conference tables and even poked around on Craiglist to see if any of those were for sale. They were, but they were….conference tables, not pretty kitchen tables. The more we looked into finding an "affordable large table" the more we realized;
1. It would be hard to find a nice used table that I liked.
2. It was gonna cost us if we wanted anything worth keeping for more than another 8 years.  Furniture, especially quality furniture ain't cheap.