About Us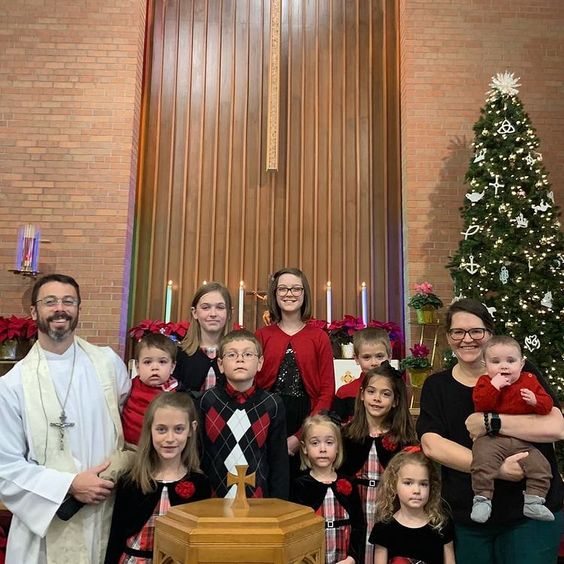 We are Phil, Aubri, Lily, Clara, Gerhardt, Esther, Ephraim, Mercy, Martha and Josephine, Abel and Martin.
 Phil is an LCMS Lutheran Pastor, former Computer/Electrical Engineer, acclaimed Brewmaster and editor of the weekly newspaper Christian News.
Aubri stays home eating bon-bons on the couch.
We're learning how to live here in Nebraska and our small town of 500 people  now in the big city.  We've managed to adjust to months of 20 degree (for highs!) weather and the smell of the feed lot outside of town the hustle and bustle of city life again.
It's a very different life than either of us were used to in Texas, but it has become home.
You can read "Our Love Story" HERE if, like me you like those.
We have been blessed with 16 children in our 13 years of marriage; 10 with us, 5 with Christ and 1 to be born in September 2021.
Lily born in July of 2008, Clara in June of 2009, Gerhardt in August of 2010, Esther in September of 2011, Ephraim in October 2012, Mercy born in November of 2013, Martha born in April 2015, Josephine born in May 2016, Abel born January 2019, Martin born May 2020 and baby girl #11 due in September 2021.
We write about our family here, oh and post lots of pictures for the Grandparents.