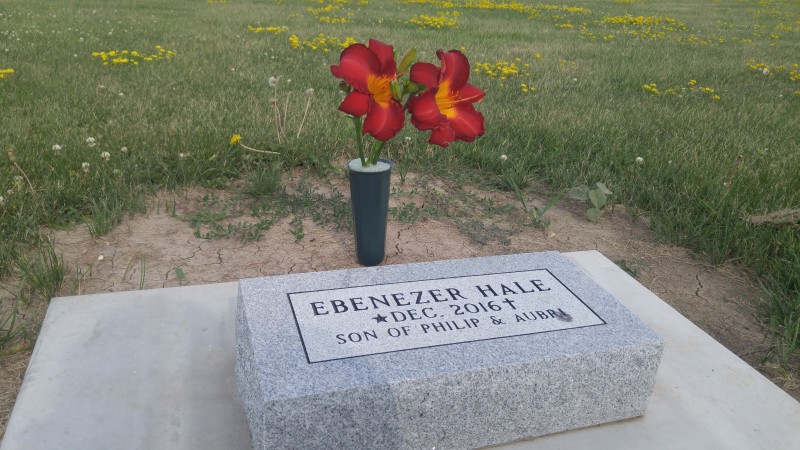 There seems to be nothing but emptiness today, the day I might have gone to a delivery room but instead stand beside a tiny grave. Instead of rejoicing we grieve. There won't be tears of relief for a labor over and a new baby in our arms. Just the tears of sorrow for arms empty, without a new life to hold.
Our baby has faced death. In his death we see and feel and remember "that we are dust. The life of mortals is like grass, we flourish like a flower of the field; the wind blows over it and it is gone."
Who will deliver us from these bodies of death? I thank God—through Jesus Christ our Lord.
"Be still, my soul, though dearest friends depart
And all is darkened in the vale of tears;
Then shalt thou better know His love, His heart,
Who comes to soothe thy sorrows and thy fears.
Be still, my soul; thy Jesus can repay
From His own fulness all He takes away."