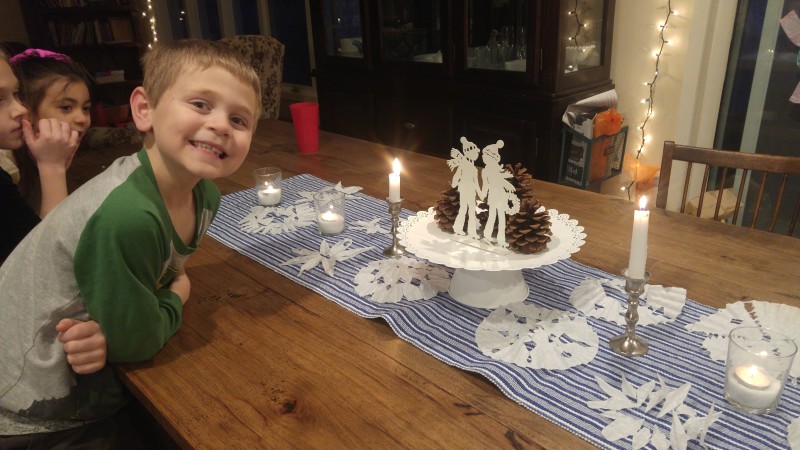 On the 'warmest' day of January we held our Snow Ball. The lovely Brambly Hedge Winter Story gave me the idea to celebrate Winter in the dead of Winter. We had a fancy meal, played a game and held a dance of course.
On the Menu:
Chili
Donut Snowmen
"Cold Cuts"
milk and water aka melted snow
Cheese stck snowmen
Ice cream
Hot chocolate
Snowmen carrot noses
Boiled egg snow balls.