Archive for the 'Leah and Butch' Category
Wednesday, September 7th, 2016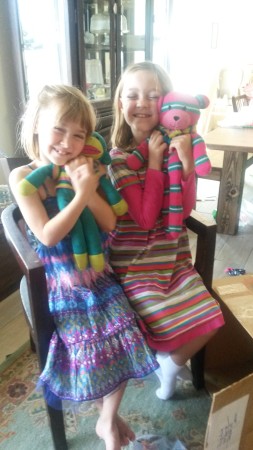 These silly girls asked me the other day if I remembered their stuffed animals named Leah and Butch. "Mine was a monkey and Lily's was a bear." Clara said.
"Of course I remember them!" I responded. How could I forget Leah and Butch??
I told them they were in the storage room in a box, packed away a year ago when we moved here. So we had to rescue them!