About A Bundle of Myrrh
"My beloved is unto me as a bundle of myrrh." Song of Solomon 1:13
Phil's dad Neil once made the comment while he was visiting that he finally understood what the title of this blog "A Bundle of Myrrh" was referring to after he made a visit to the John G. Neihardt Center in Bancroft. Well I figured I owed a little explanation to the rest of my readers who also may have wondered.
I first remember hearing the words "a bundle of myrrh" when I watched a biography on John G. Neihardt at the museum here during the summer of 2007 while visiting Phil and praying he would ask me to marry him. A Bundle of Myrrh was the title of one of Neihardt's books, a book of "romantic" poetry which he published in 1907. I thought that was a very interesting and lovely phrase. I became further interested after hearing that this book of poetry was picked up in Paris by a young American woman who so liked what she read that she began to correspond with Neihardt through letters and within a year they were married never having met until shortly before their wedding. The title and their story stayed with me for obvious sentimental reasons.
When I got home and looked up "a bundle of myrrh" I found that it is originally from Song of Solomon in the Bible. From chapter 1 verse 13 "My beloved is unto me as a bundle of myrrh" I'll spare you the rest. I was intrigued by the comparison of one's "beloved" to myrrh. I had only known of myrrh as a burial spice, not very flattering I thought. I turned to wikipedia for some answers.
I learned that myrrh was once a very valuable material, "worth it's weight in gold". It was used in burials and in perfumes but also had a list of other uses I found to be much more fitting when referring to a beloved; as a healing salve, an antiseptic, an anointing oil.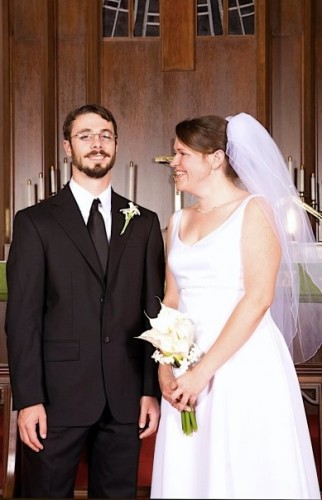 Phil became my beloved, my bundle of myrrh on October 19, 2007.
You can read "Our Love Story" here.
The phrase became much more meaningful to me once I knew more about it. This along with Neihardt's poetry and the tie to the town we lived in at the time made A Bundle of Myrrh the perfect title of the blog I wanted to start so everyone at home could keep up with me and my beloved (and our little blessings) once we were married and living so far away.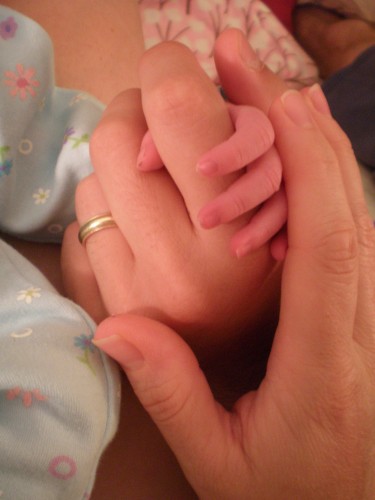 Glad you're here!