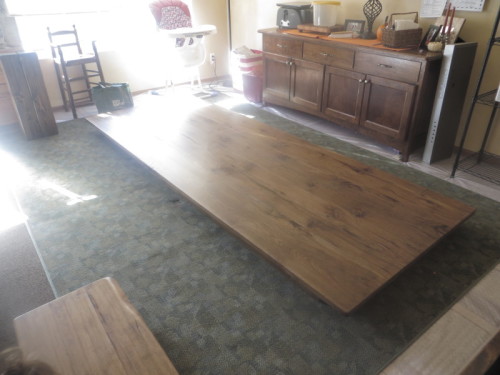 About a year ago Phil and I had decided that we needed to start thinking about a bigger table for our family. We knew we needed something big, but didn't know what that meant or where we could find what we wanted.
We joked about conference tables and even poked around on Craiglist to see if any of those were for sale. They were, but they were….conference tables, not pretty kitchen tables. The more we looked into finding an "affordable large table" the more we realized;
1. It would be hard to find a nice used table that I liked.
2. It was gonna cost us if we wanted anything worth keeping for more than another 8 years.  Furniture, especially quality furniture ain't cheap.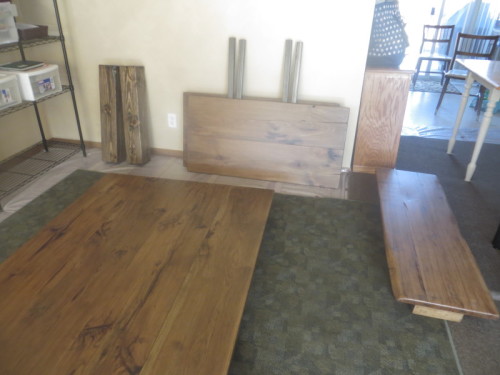 So Phil was gonna do what he does really well and start researching, looking into a solution for us. I told him what I wanted if I could have my preference, a big old farm table like this one. Dreamy right?
I'm not sure he totally grasped my vision until we were at a coffee shop one night on a date and sitting at a super long table made from one solid piece of beautiful wood.
He can probably fill in the details here, how he came to find Matt at Modern Country Concepts in Lincoln. He was happy to build exactly what we wanted. We thought and measured and thought some more and tried to imagine what a huge wooden table with benches would even look like and if it would fit in the parsonage we were in at the time. We planned it out eventually, the size, the type of wood, the color stain. In May we told Matt all we wanted and left it all in his hands.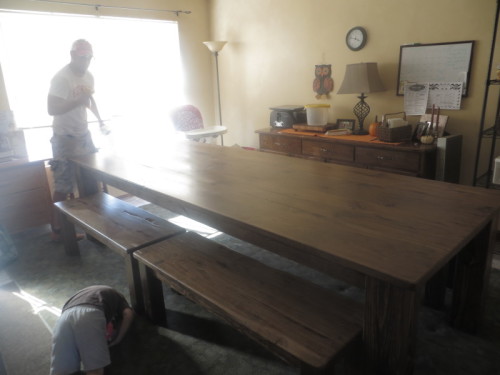 And finally! On our 8th anniversary, the table we had planned and waited for for so long arrived! And it is HUGE!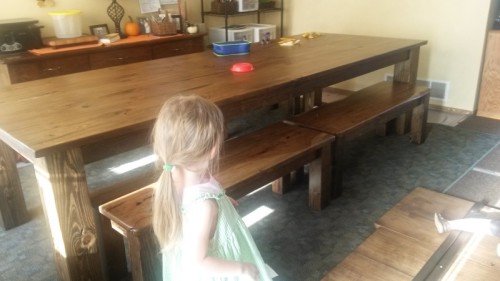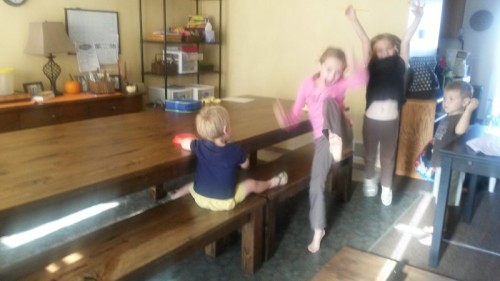 We were all so excited. The kids love the benches. I love that this table doesn't wobble or creak or let spills flow through the leaves to the floor below.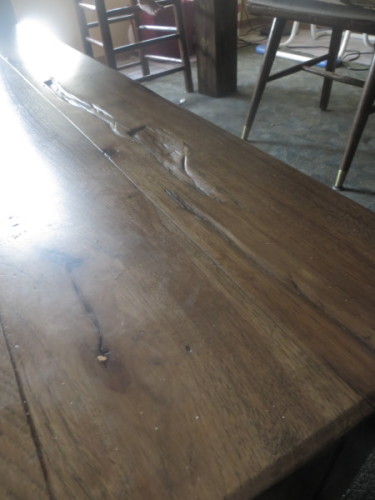 I love the character of the wood and the variation of the grain.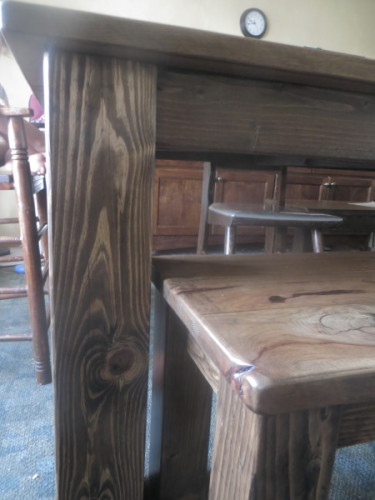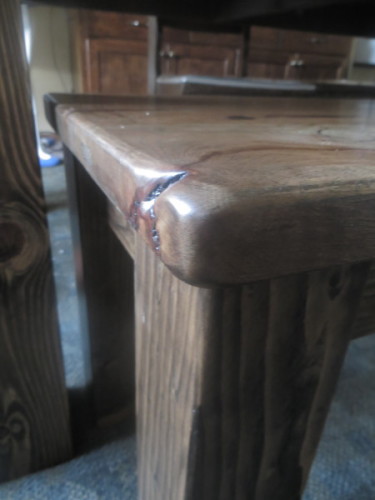 Yes, I'm sure to find rice and froot loops in each of these crevasses. I'm sure I won't enjoy cleaning that out, but I still like the character each of these give the table and the benches and I like to pass my fingers over the and know this is real wood. Hickory, the hardest wood you can find in North America. Yes, we were smart.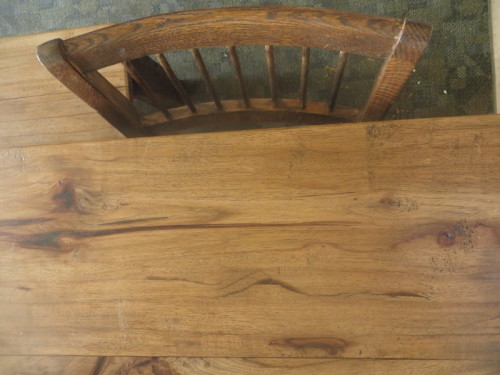 I like to imagine all the meals we'll have at this table. Who else will join our family around this table. What friends will share a meal with us here. I think ahead to the future Thanksgivings, Christmas and Easter feasts and I'm plumb tickled at the vision of our grown children sitting here, and maybe even some of our grandchildren.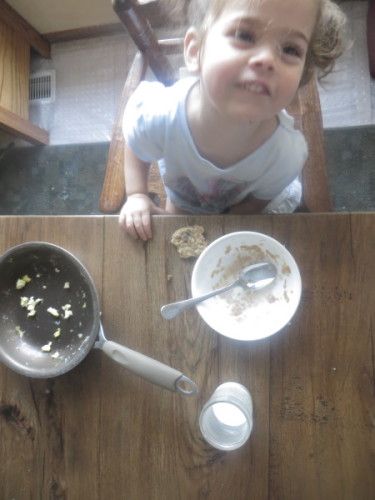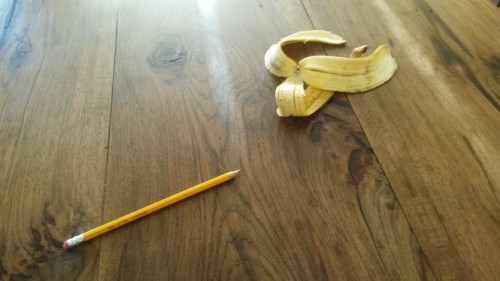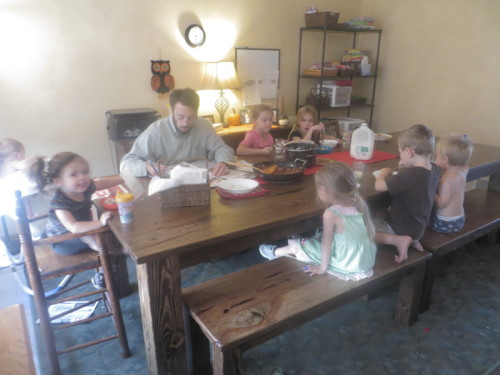 The table of our lifetime. This one should last at least 100 years. This is the one to hand down to our favorite kid after we're too wrinkled and tired to feed anyone on it. But in the meantime we'll fill it up with food and put ourselves, our hands and our stories around it. Thankful for the blessings of a table and those at it.