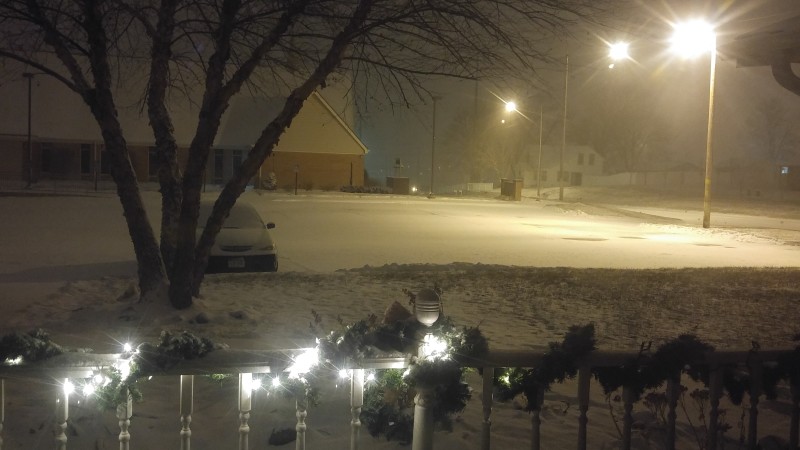 My day began very early I suppose. I wasn't able to sleep and now can't remember why but I got to see the snow move in. It was such a quiet and peaceful house it was hard to make myself finally go to bed sometime around 1:30, but I did.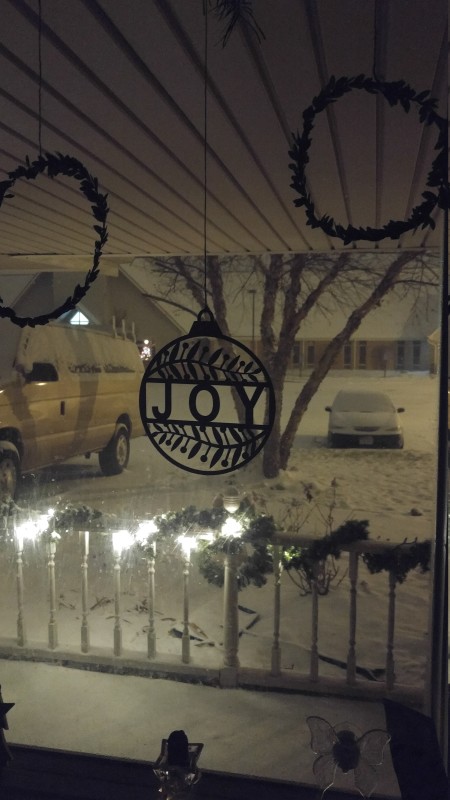 Then it was up to make breakfast and get the bigger babies ready for church. We still had some sick kids so not all of us would be going.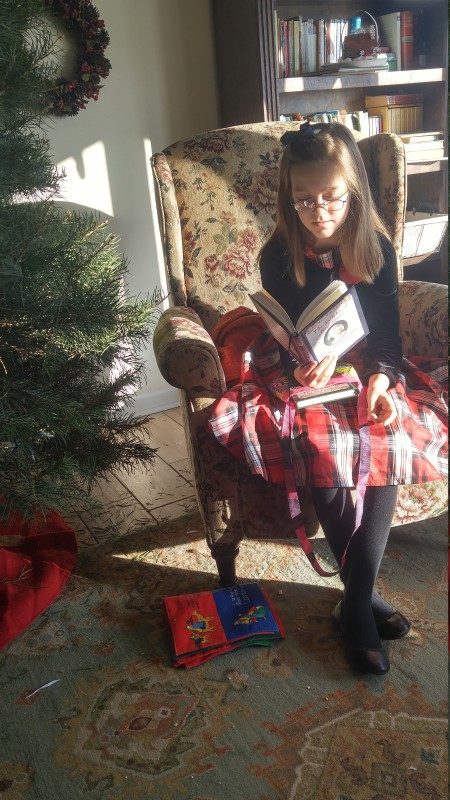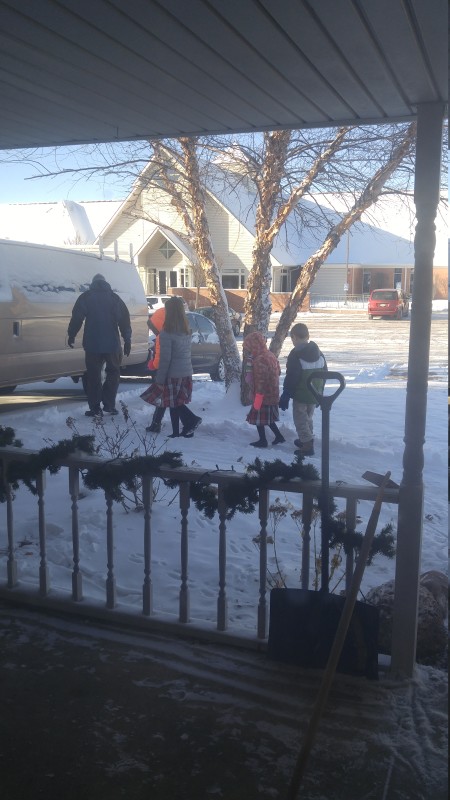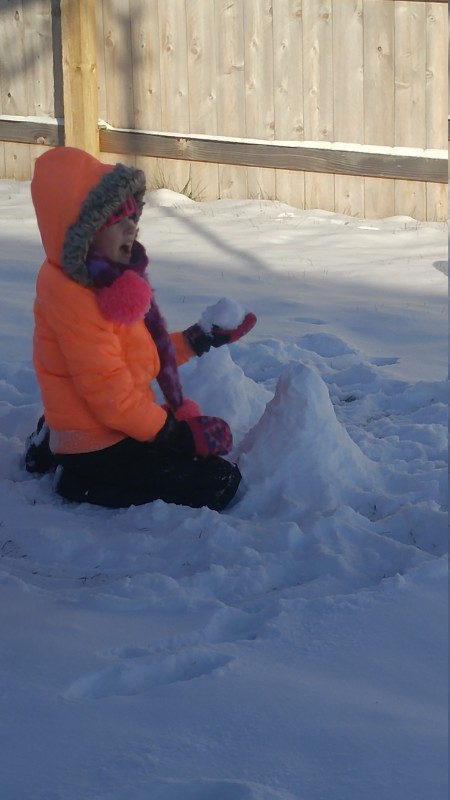 After service and before lunch there was time to play in the snow.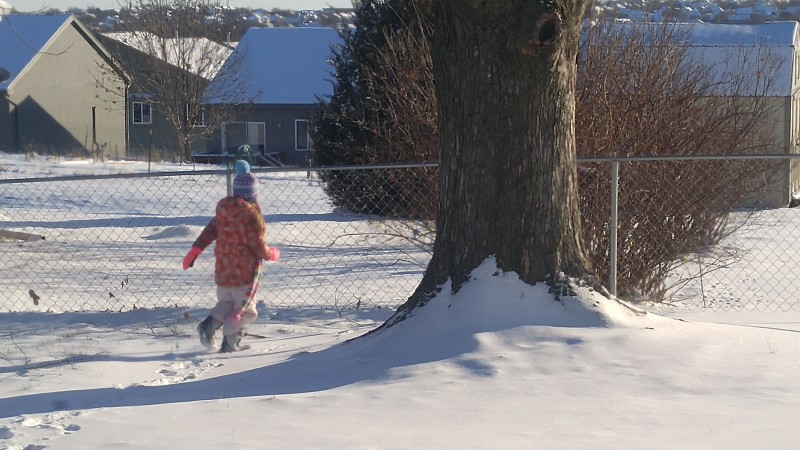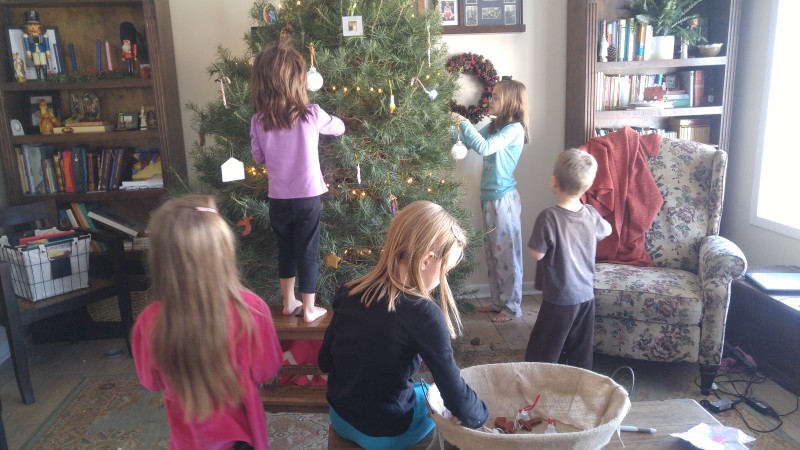 This is the day we finally officially decorate our Christmas tree. And this is one more thing that is getting easier to do the older the babies get.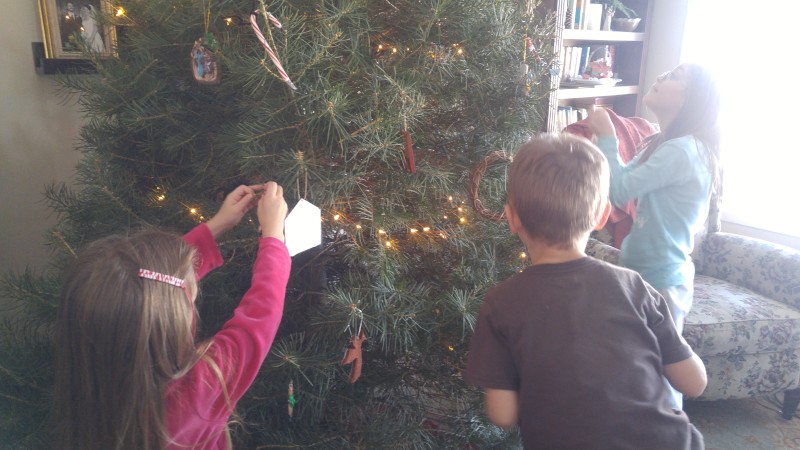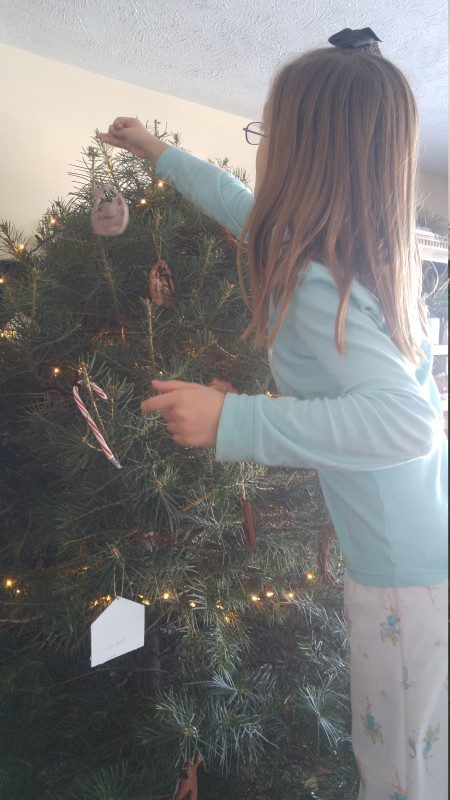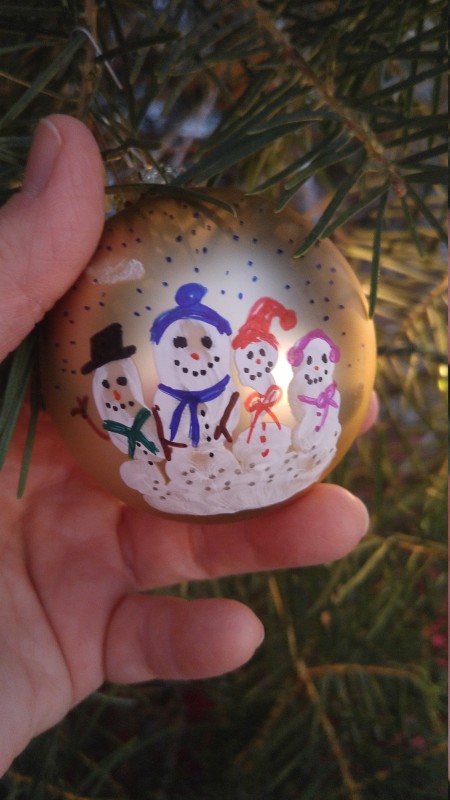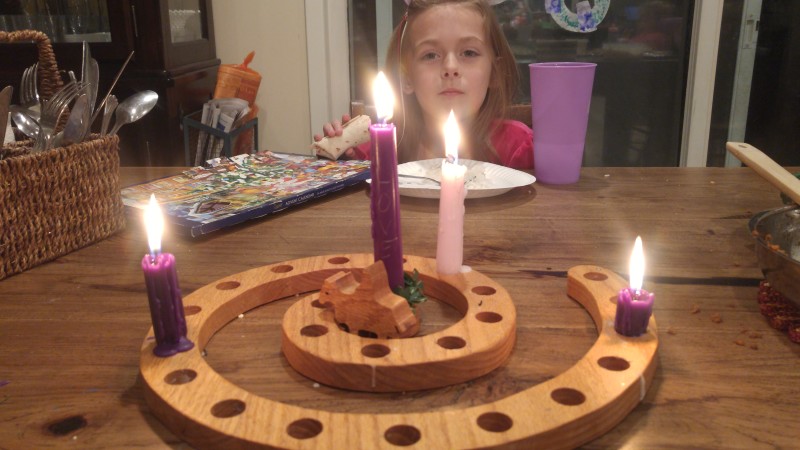 For one day it was the last "week" of Advent. It was nice to get to light all the candles even for a short time.
That afternoon our church held Christmas Eve Services. The kids were really confused about why they had to go to church twice in one day. The oldest 4 got dolled up…again and walked over. Since Phil had had the flu he was avoiding people and skipped the second service that night. It was nice to have him home for our Christmas Eve traditions.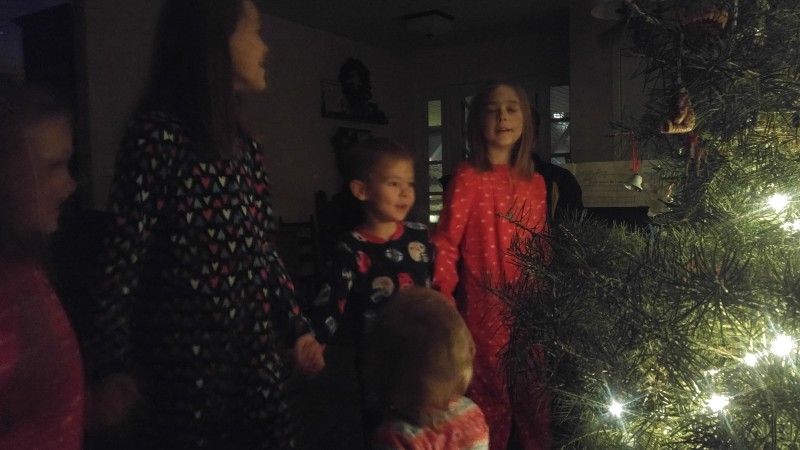 After supper we mix up the Donkey Food and pour it on the porch for Mary's donkey. The babies open two gifts tonight, new pajamas and a new ornament for each from Grandmere. Then there's the nod to Whoville when they sing Oh Christmas Tree around the tree:
Then more singing with the lights out so we can enjoy that one string of lights better.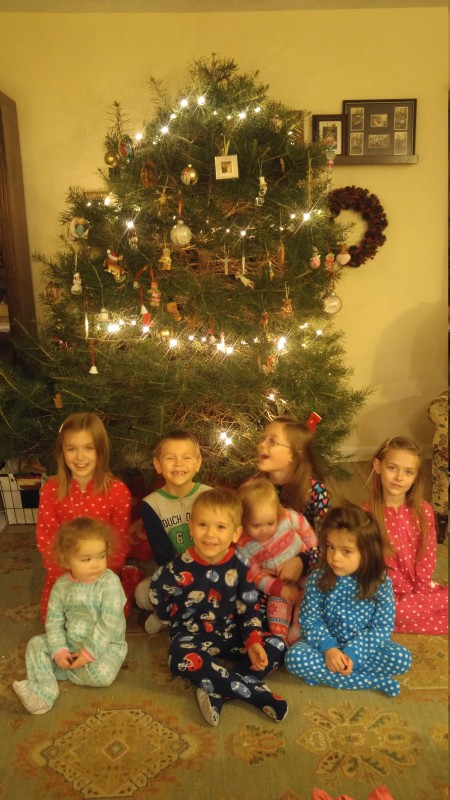 I also try to get our annual In Front of the Tree picture. We've had some good ones. This year I could not believe no one was crying and they were looking at Mama, some were even smiling…but that Ephraim just could not stop clowning and moving and was a big blur every time I snapped a picture! He got a scolding.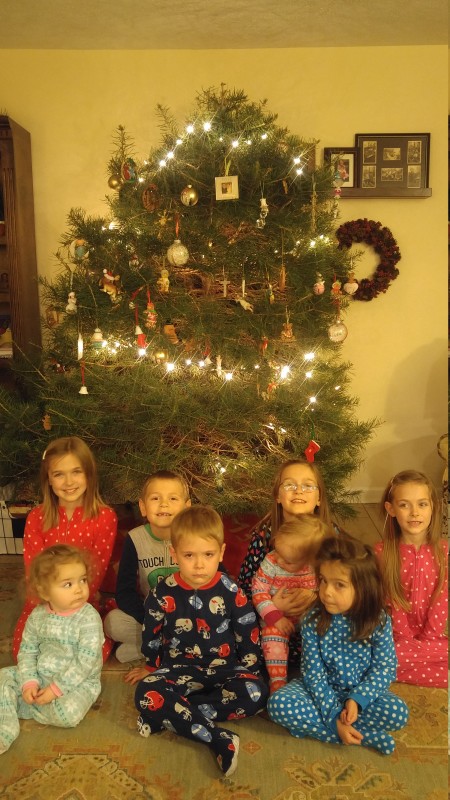 Now, that's more what we're used to.