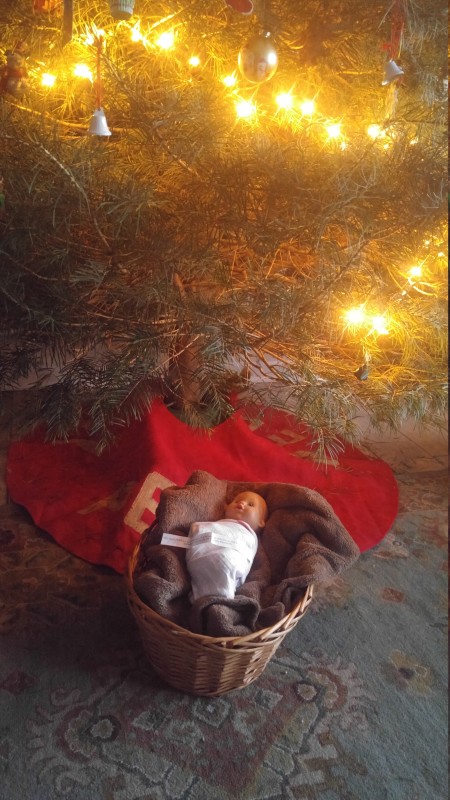 The Feast of the Nativity begins with Jesus under our tree and nothing else. The greatest and best gift from God our Father.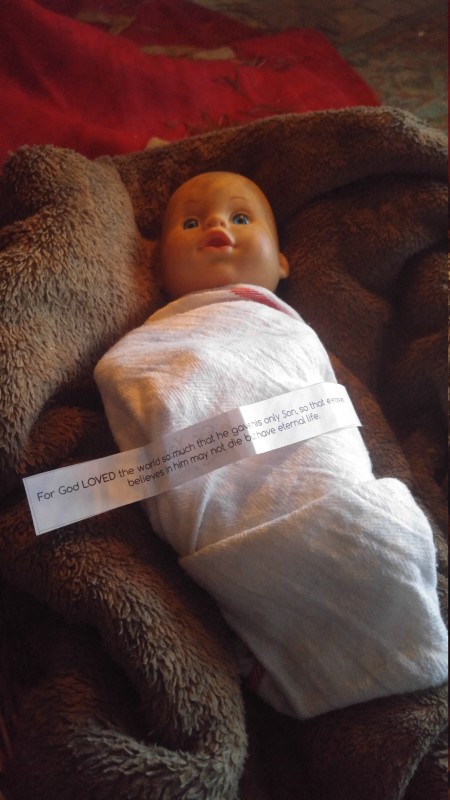 I imagine one day I'll place gifts under our tree for Christmas as well. It's just been so much easier to keep them hidden until it's time to open them. I can't imagine having to try to keep babies away from the presents for so long!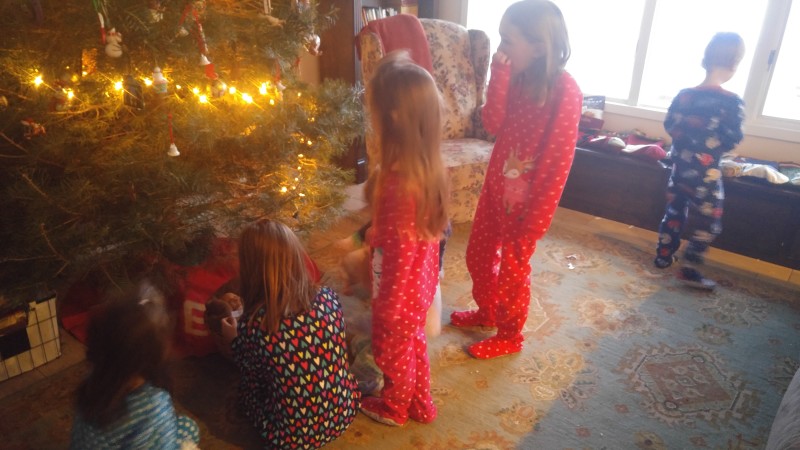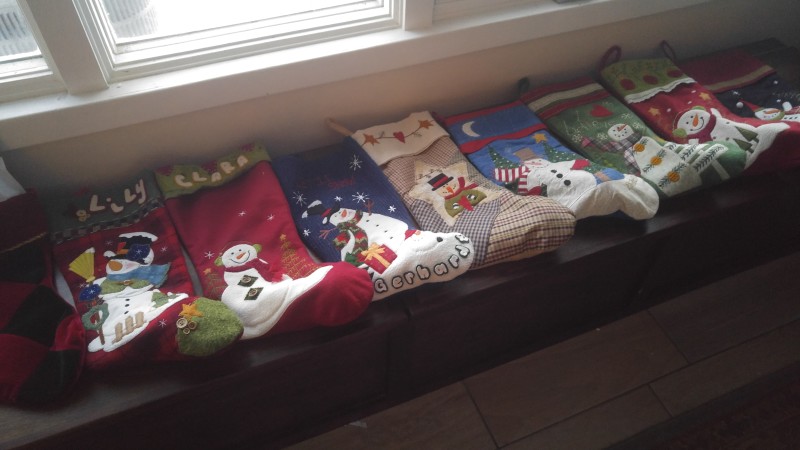 And because in both our parishes we have had church service on Christmas morning I try to keep the chaos to a minimum by only allowing babies to open their stockings before breakfast and getting dressed for church.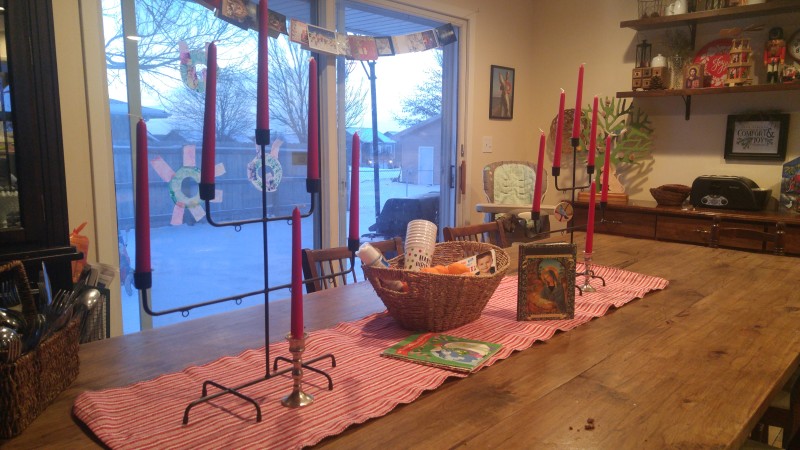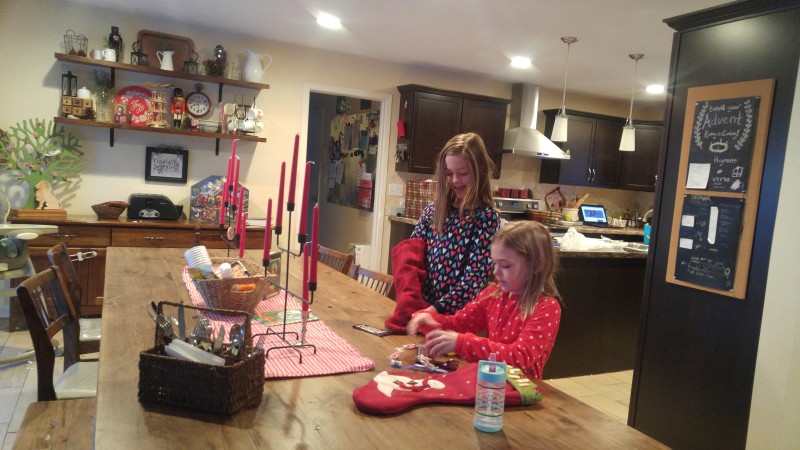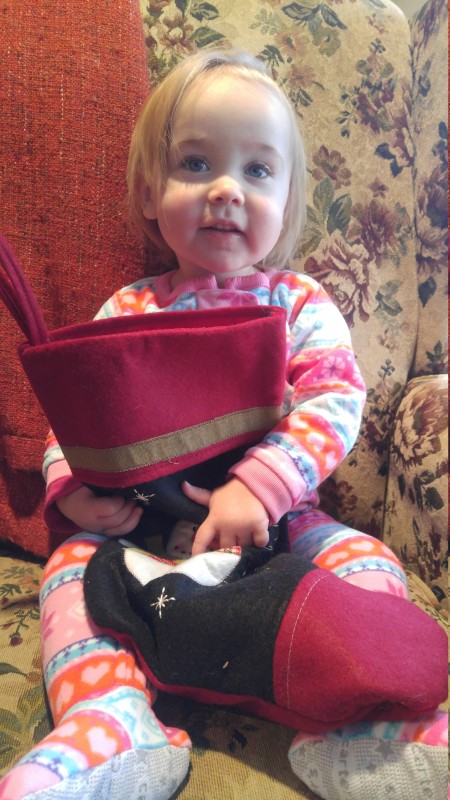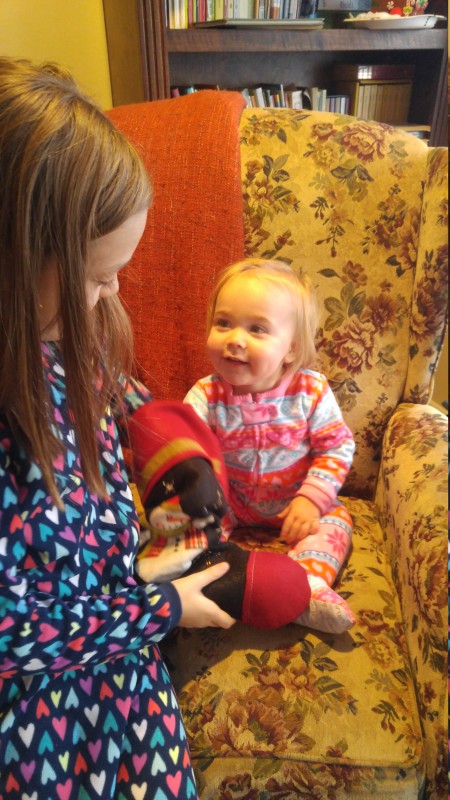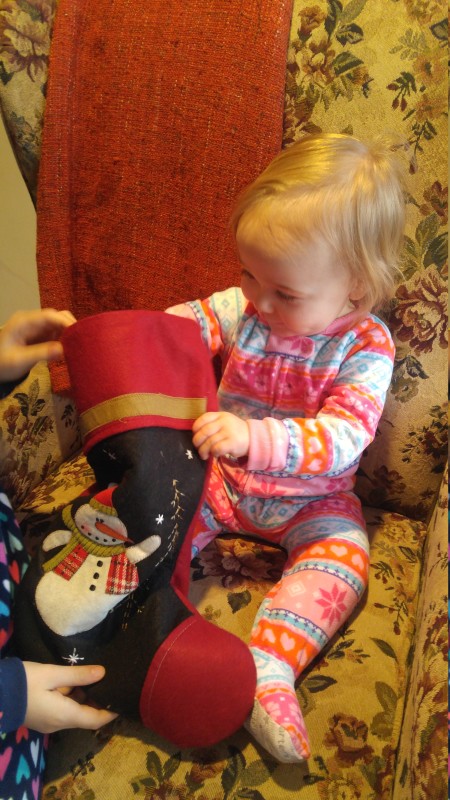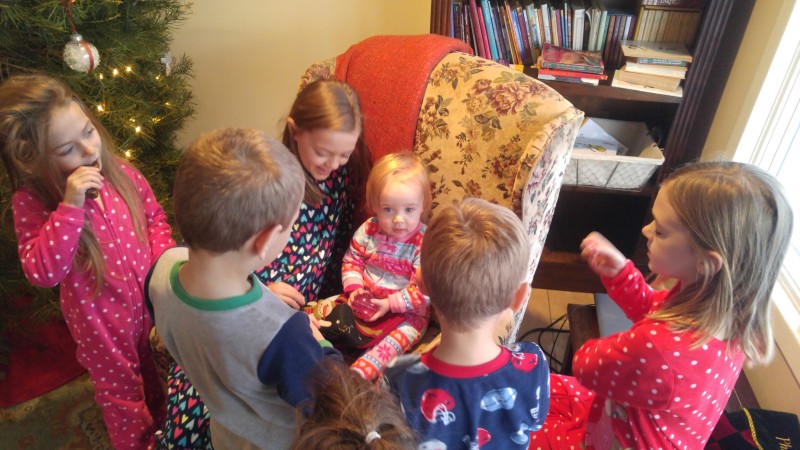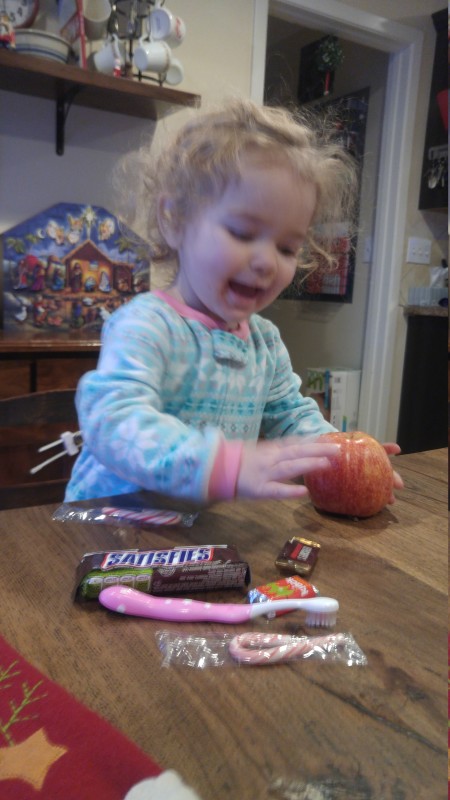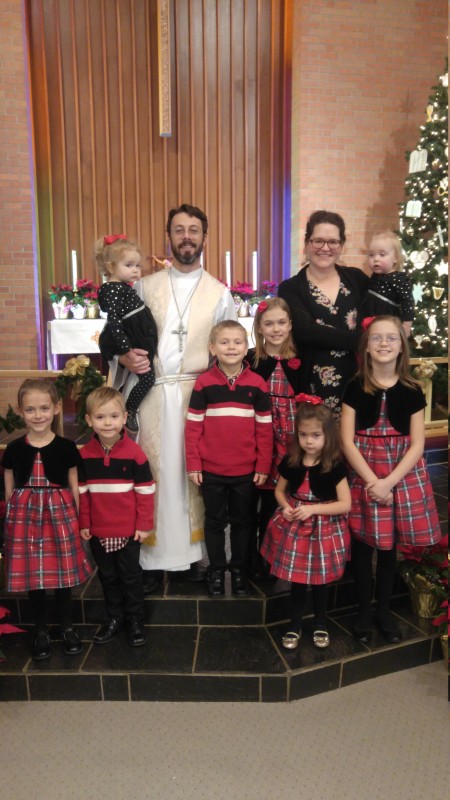 Grandma sent beautiful outfits for everyone. I think we're getting a hang of this family picture thing!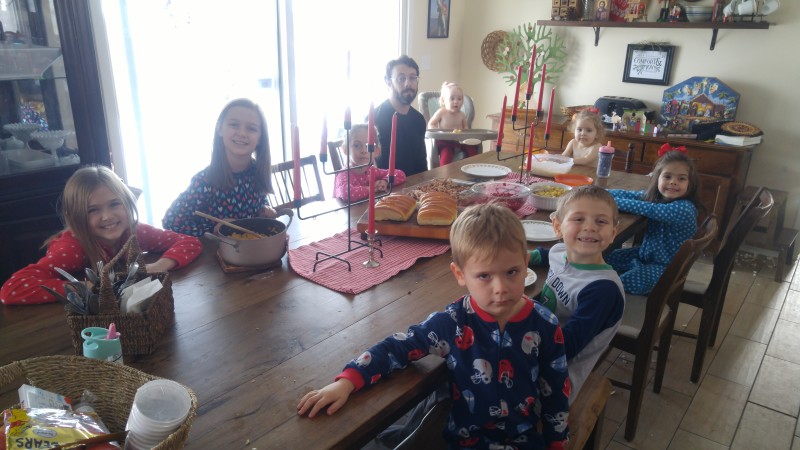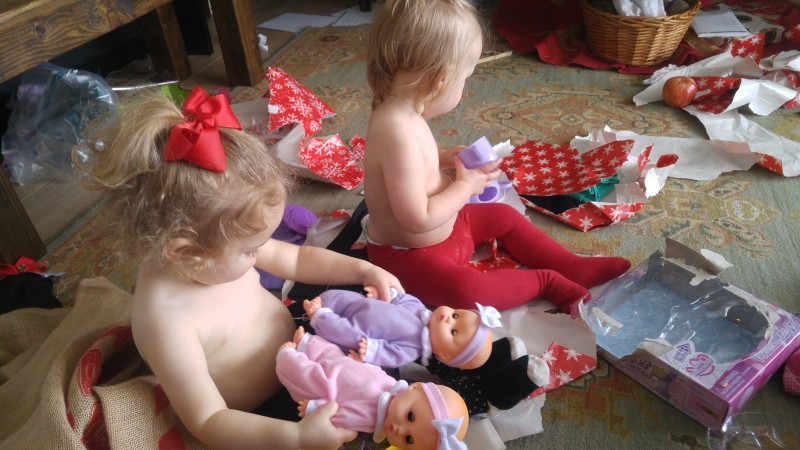 After lunch it was time for presents!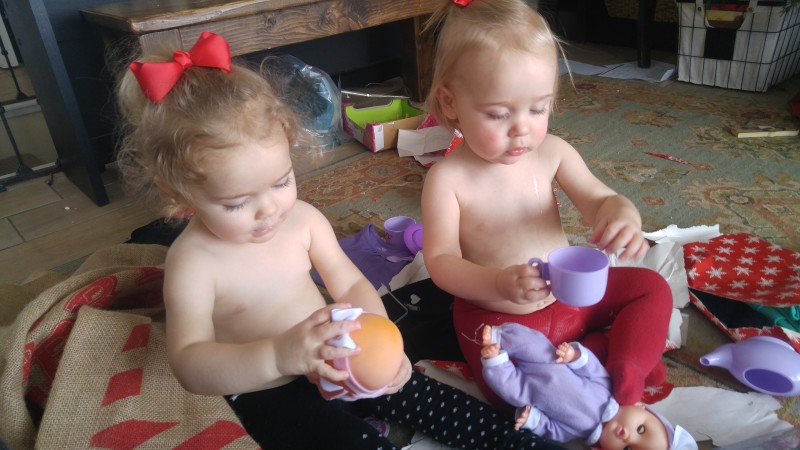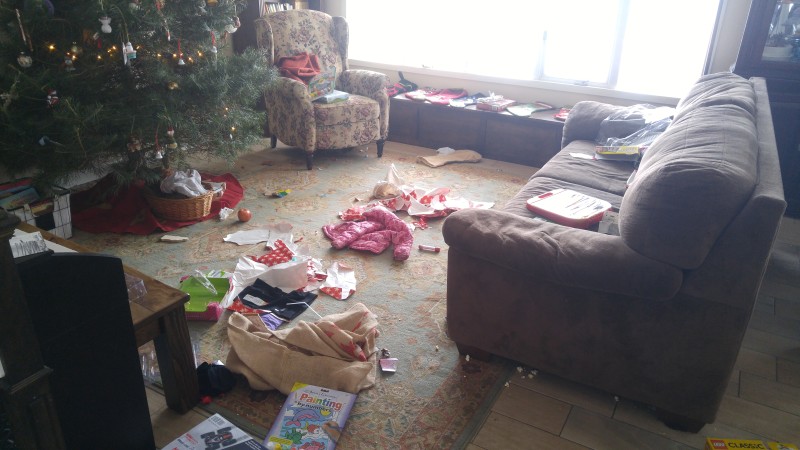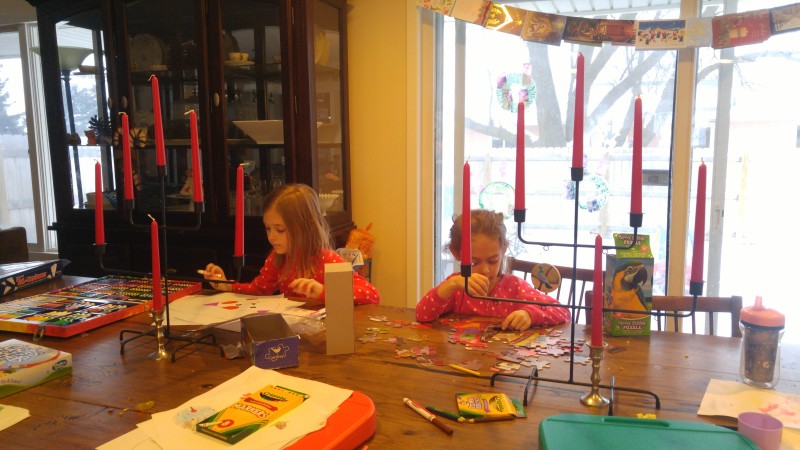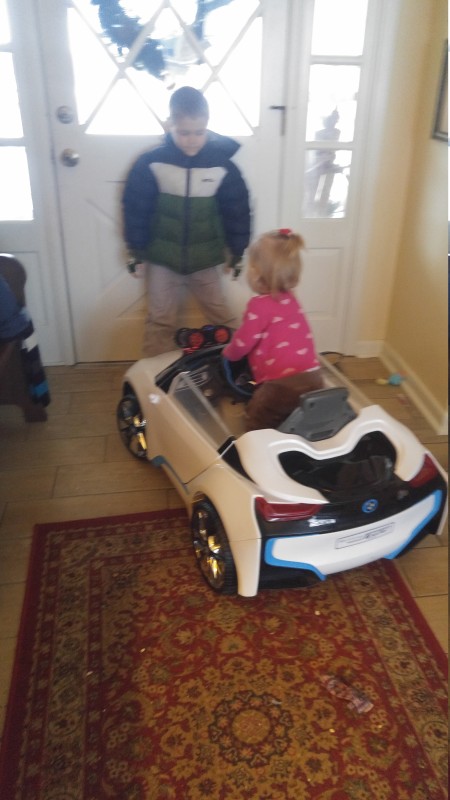 Yes, there was a motor car involved this year. A BMW no less. Phil took it to the church to let the kids drive with more space and 'speed'.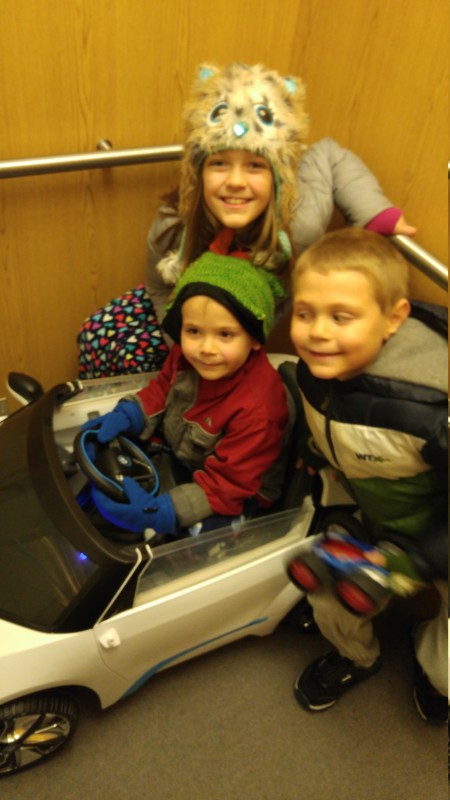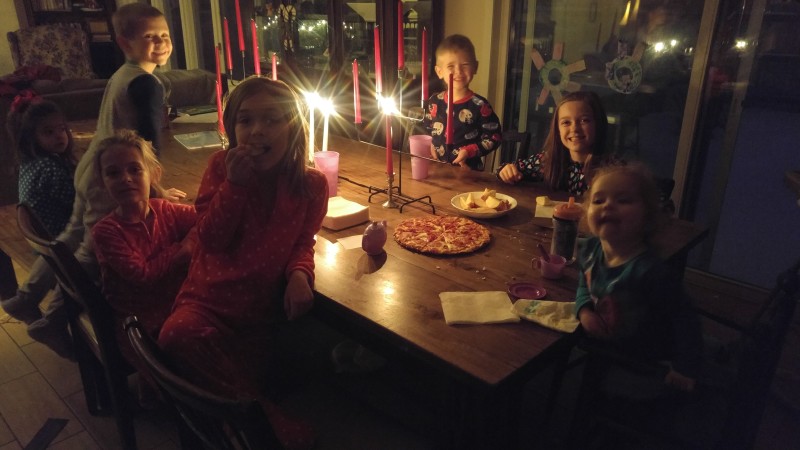 For supper our Christmas tradition, a Fancy Feast of frozen pizza and candlelight to conclude our evening. Then the babies are off to watch How The Grinch Stole Christmas while Mom and Dad have nachos. Who knew absolutely NO fast food joints are open on Christmas? We should have thawed some steaks. Oh well.
Christ is born! The weary World rejoices!