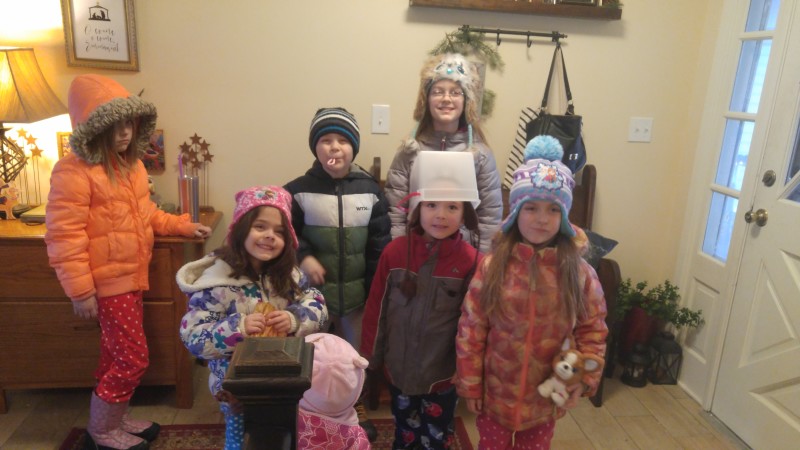 Day Two.
On the Second day of Christmas we opened more gifts, enjoyed the day relaxing and recovering from so much going hither and thither then it was time to load up and go hunting for Christmas lights.
Ephraim had a stomach bug this day, so that was fun and required him to take along the Barf Bucket. Thankfully though we had no barfing in the van.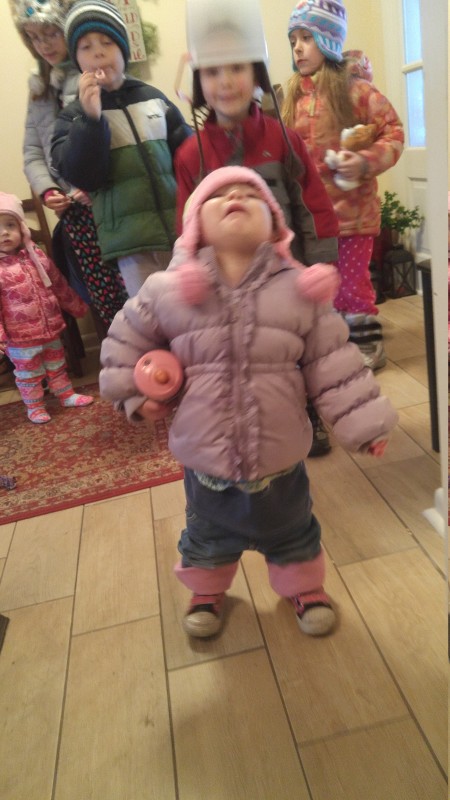 Martha crying but ready to go and looking very much like Russell in Fat Albert.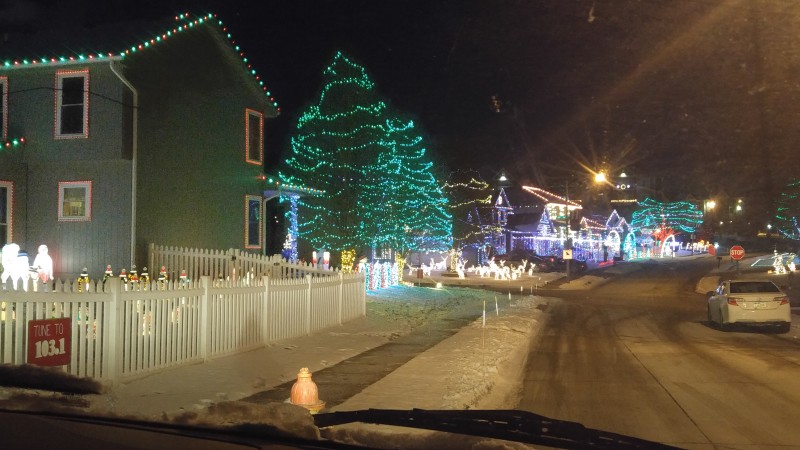 We found some lights! There are several fun spots in the city where the folks go all out. They even have their lights choreographed to music you can tune into on the radio.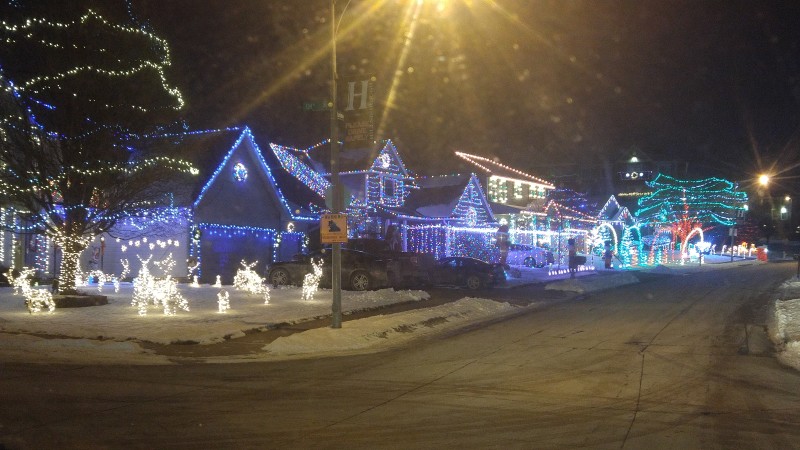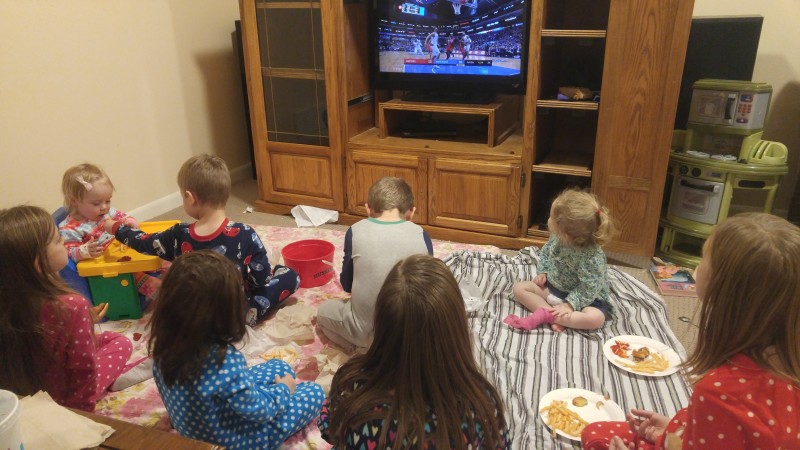 After seeing lights we headed home. On the way we picked up McDonald's for supper. Daddy said we could eat picnic style in the basement while he watched basketball. Woot!
Day Three.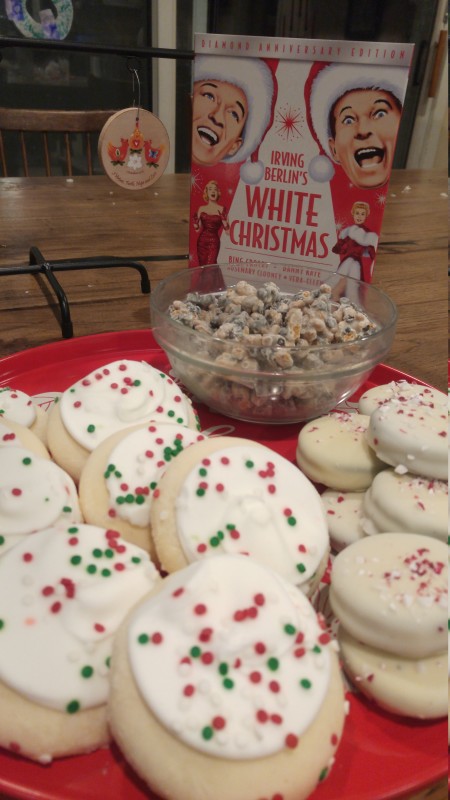 On the Third day of Christmas we had a White Christmas movie party with white party snacks.