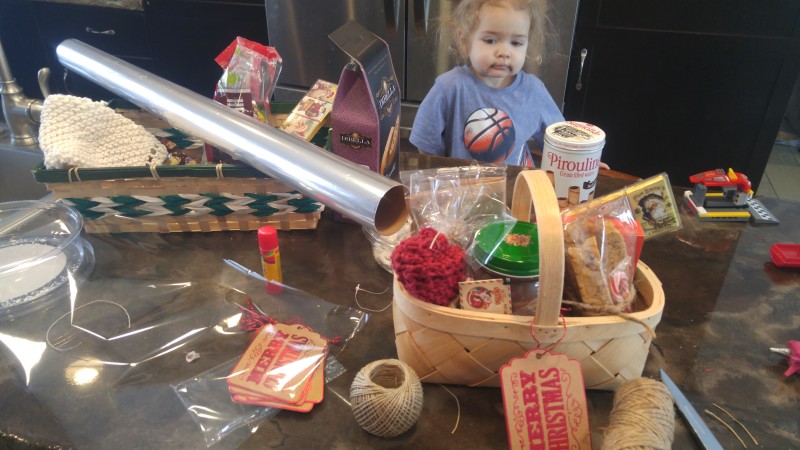 Day Four.
On the Fourth day of Christmas we got busy. The babies made a few Christmas cards and I put together some gifts for a couple familes and for our secretaries at church.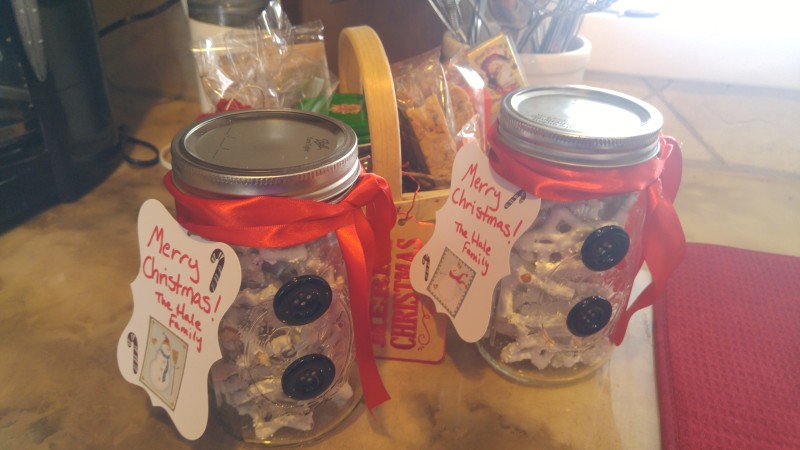 These are supposed to look like Snowmen jars. These were for our secretaries. They're filled with yummy snowflake chocolate covered pretzels. The cuter version can be found HERE.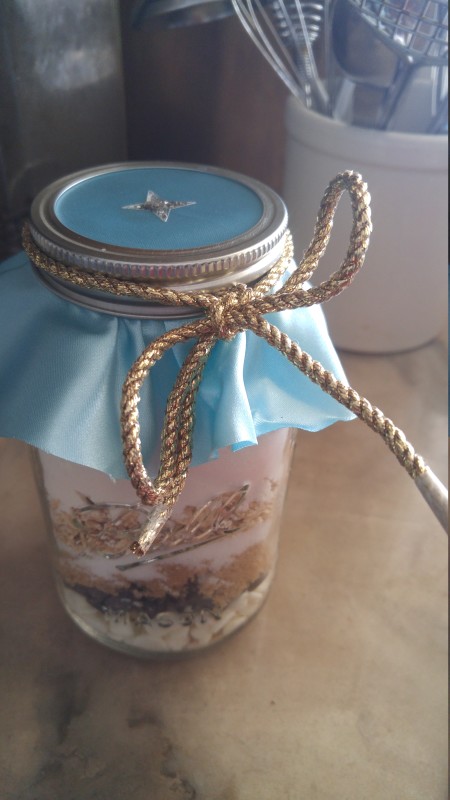 For one of the gift baskets I mixed up a Starlight Cookie Mix. I took the idea I found HERE and made some changes. Instead of Christmas cookies for the Holy Family I thought the mix could be used for Epiphany cookies. I changed the meanings on all the ingredients to represent parts of the story of the Wisemen from Matthew 2.
Chopped Nuts to represent the gift of Gold
White chocolate chips the gift of Myrrh
Chocolate Chips the gift of Frankincense
Brown sugar for the brown sand of the East
Sugar to represent the sweetness of the Gospel for all nations
Rolled oats to symbolize the camels and animals ridden by the Wise Men
Flour to represent the Glory of God revealed in Jesus
To make the cookies:
Think of the preparation the Wise Men must have made for this journey to Bethlehem: Heat the oven to 350 degrees and grease a cookie sheet or line it with parchment paper.
Thank God for coming not just for Israel but for all people : In a medium bowl, beat together 1/2 cup softened butter, 1 egg, and 1 tsp of vanilla until fluffy.
Talk about why the Wise Men brought the gifts they did: Add the entire jar of ingredients, and mix until well blended. Drop by heaping spoonfuls onto the prepared baking sheets
The suffering of Jesus began early. Why did Herod want to know where Jesus was? Bake for 8 – 10 minutes, or until edges brown.
Anticipate His coming again, not hidden next time but in Glory: Cool on baking sheets or remove to cool on wire racks.
Appreciate the joy of His birth: Enjoy eating them!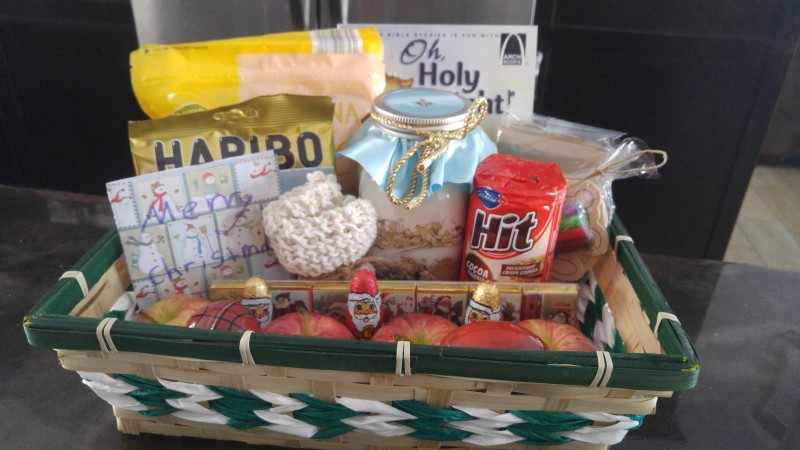 Phil delivered the baskets to the families we made them for and took some of the kids to the batting cages. They're so cute.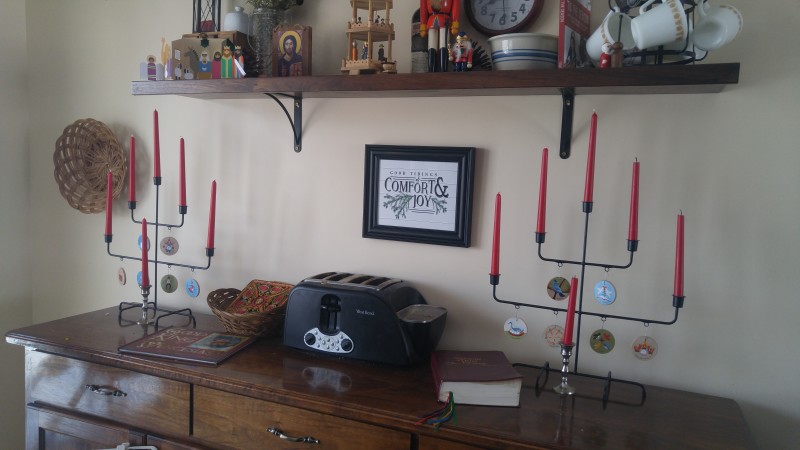 This year I thought it would be fun to have some kind of candles to light, one at a time for each of the 12 Days of Christmas. I looked all over the place for an affordable option. I found nothing to be used with more than 4 or 5 candles. I knew I'd have to buy 2 or 3 sets. Then I saw these from IKEA. They only hold 5 candles but that was fine because I was so excited about the little loops they provided for ornaments!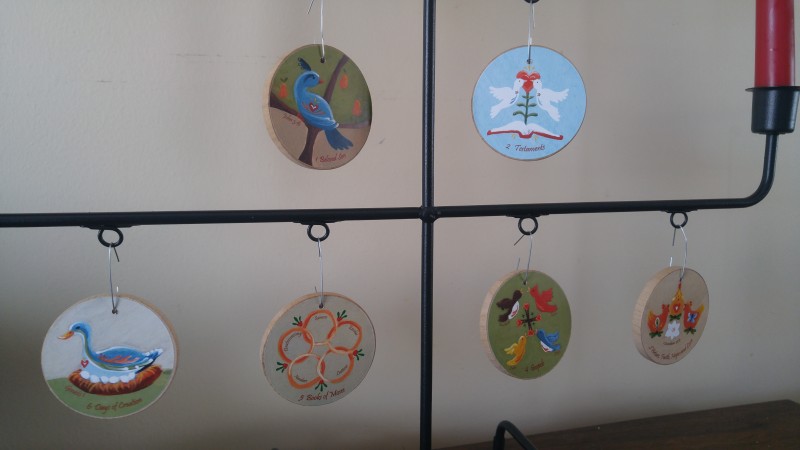 This was perfect for the set of 12 Day ornaments I have! Sure these things candelabras are pretty big, especially once the candles are added but I love that they make our table seem so grand. And GRAND is a very fitting sentiment for Christmastide is it not?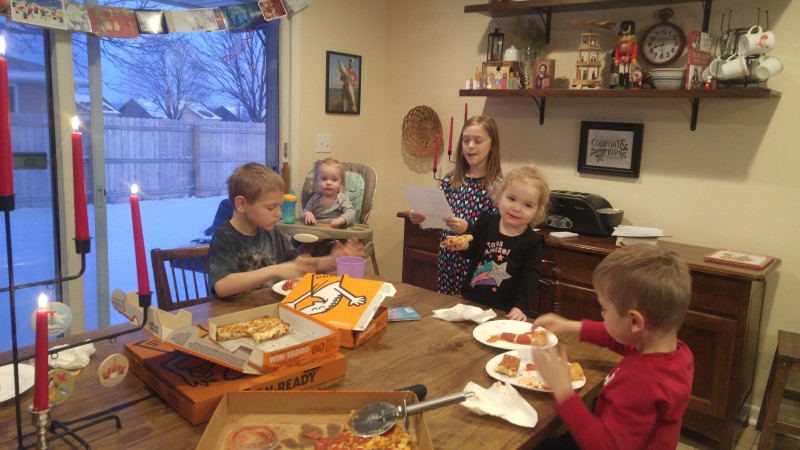 That evening we held our First Annual Christmas Pizza and Poetry Night. I found most of the poems online for the kids to read and Lily contributed a couple original poems for Esther to read. One of these years I like for them to recite poems from memory, but…baby steps. I'd also like the boys to participate next time. They were not as enthusiastic about it as the girls were.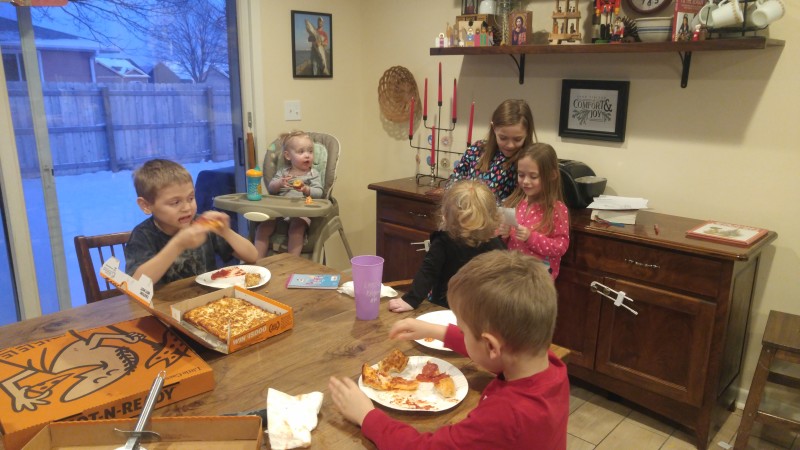 Day Five.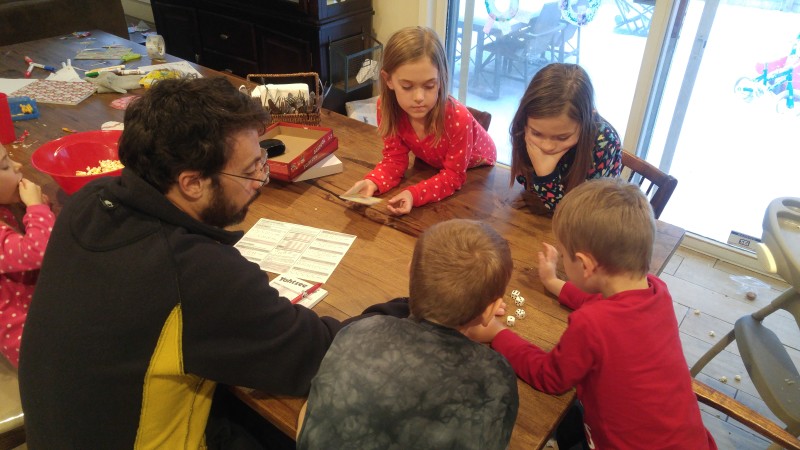 On the Fifth day of Christmas we had family Game Night. Well, Phil played Yatzee with the kids while I cooked supper I should say. And it actually went pretty well! There may have been one fit I can't remember? But it seems "game nights" might actually be getting easier.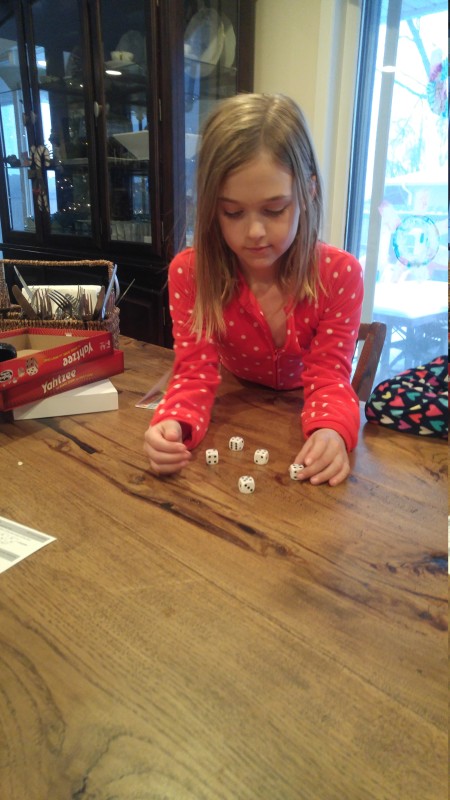 After supper we sang Christmas hymns. Each baby gets to pick one of their favorites. We like to try to do this in the evenings as often as we can throughout Christmas.