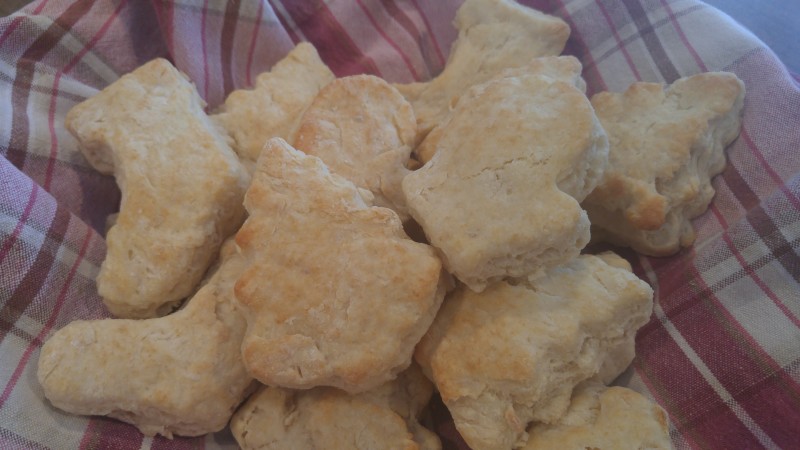 Day 6.
On the sixth day of Christmas Lily made her famous biscuits but today cut them out with Christmas cookie cutters. She loved that and claimed all the Stockings were hers to eat.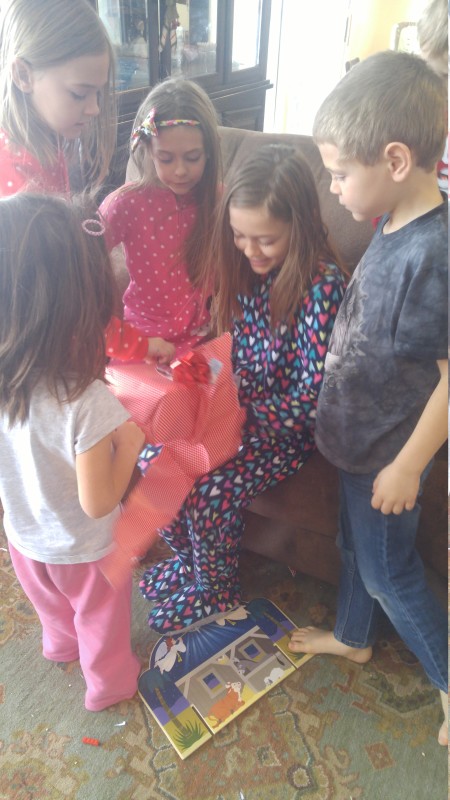 We had fun opening more gifts. The babies love watching each other open to see what they get. As the days go by though it seems everyone gets more impatient waiting for their turn.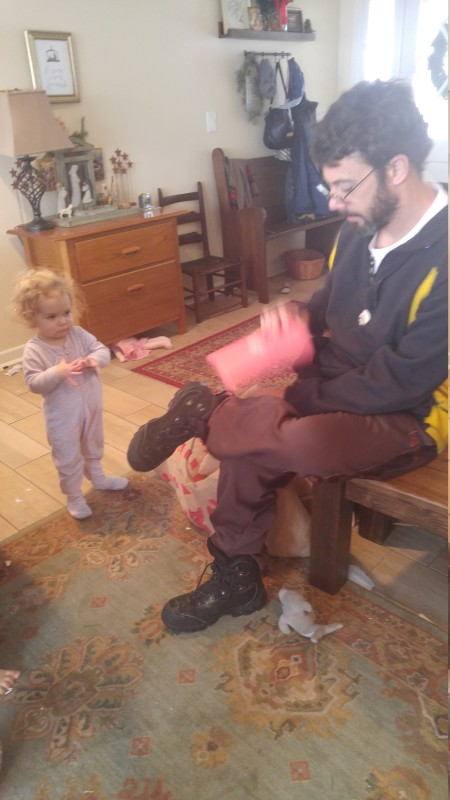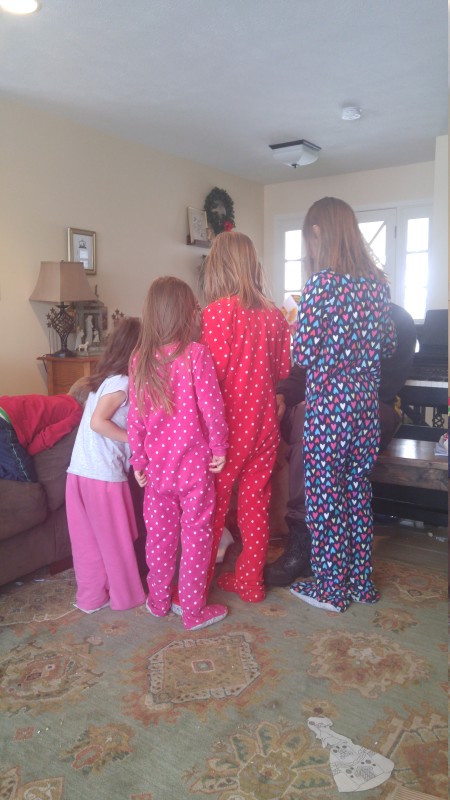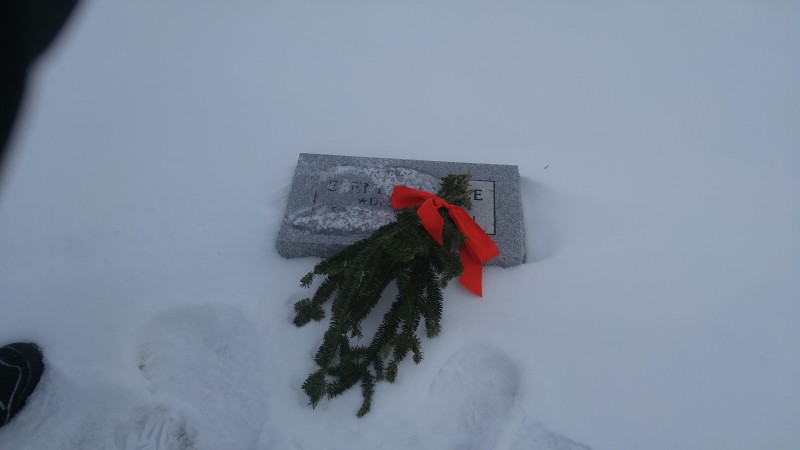 One year ago on the Sixth day of Christmas we lost our baby Ebenezer. Today Phil and I went to his grave. Instead of our 6 month old baby boy celebrating his first Christmas here with us he waits with Christ for that Resurrection day we all await. I know we have received God's Will and it is good. Still, I can't help wishing he was here with us learning to sit up and eating all the wrapping paper.
I had wanted to take all the babies along with us today. I had hoped to sing some of our Christmas hymns here beside his body but it was just too cold to do this. We hovered around zero degrees most of the day. And once we got to the cememtery I'm really glad we didn't have them with us. The snow covered everything, it would have been too difficult to walk with everyone.
Phil brushed the snow off the grave marker, it had iced underneath. We quickly said a prayer and had to get back to the car. It made me remember how cold it was the day we burried our baby here. I miss this baby so much.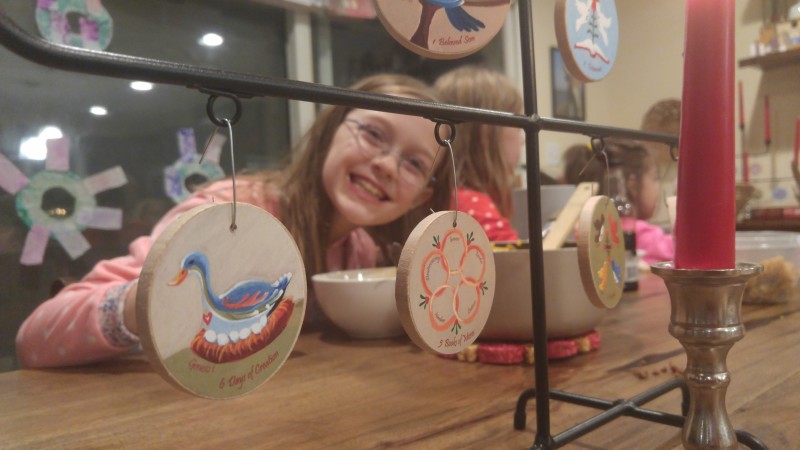 Phil preached this night for the Saturday night service. The kids had an easy supper and I let them watch a Christmas story Bible show during.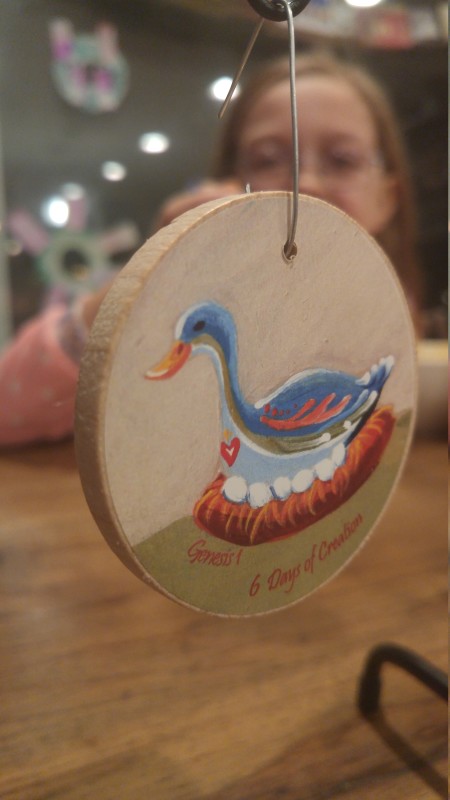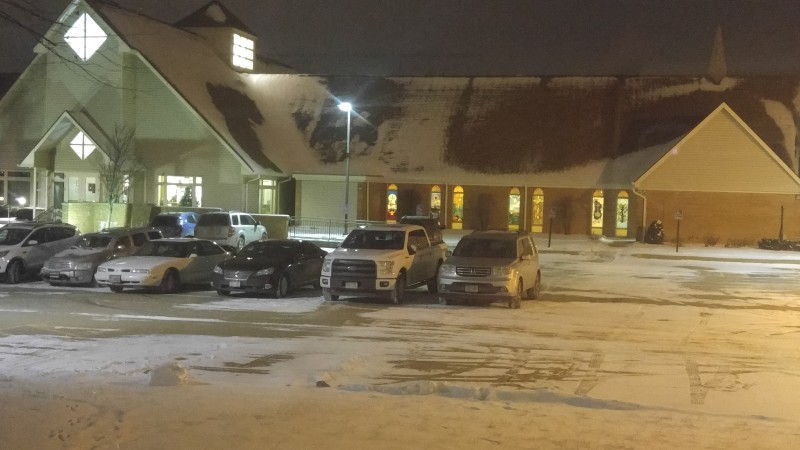 I don't know why but tonight this scene gave me so much comfort. Despite how extremely cold it was, below zero, God's people still came to hear His Word. This hymn came to my mind:
See amid the winter's snow
Born for us on earth below
See the tender Lamb appears
Promised from eternal years
Hail, thou ever-blessed morn
Hail, redemption's happy dawn
Sing through all Jerusalem
Christ is born in Bethlehem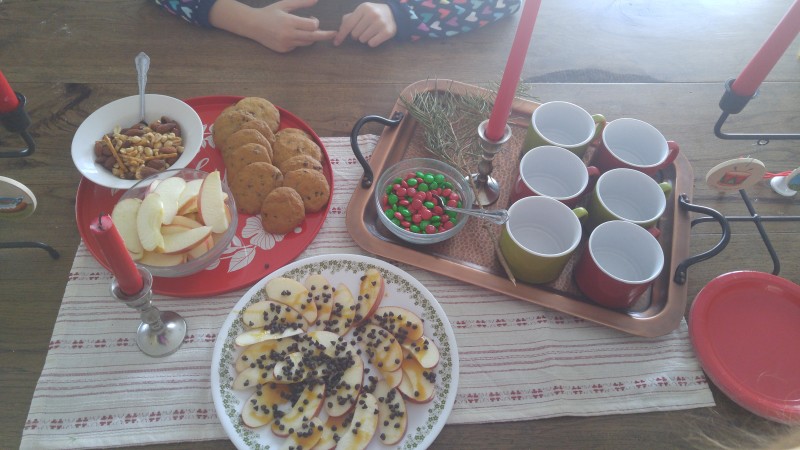 Day 7.
On the Seventh day of Christmas we held our annual Christmas Tea.
Russian Tea (a Mix my Mama makes and is delish!)
Mixed nuts and pretzels
M&Ms
Leanna Chocolate Chip cookies
Apple Slices
Apple Nachos!