December 1st, 2017 by Aubri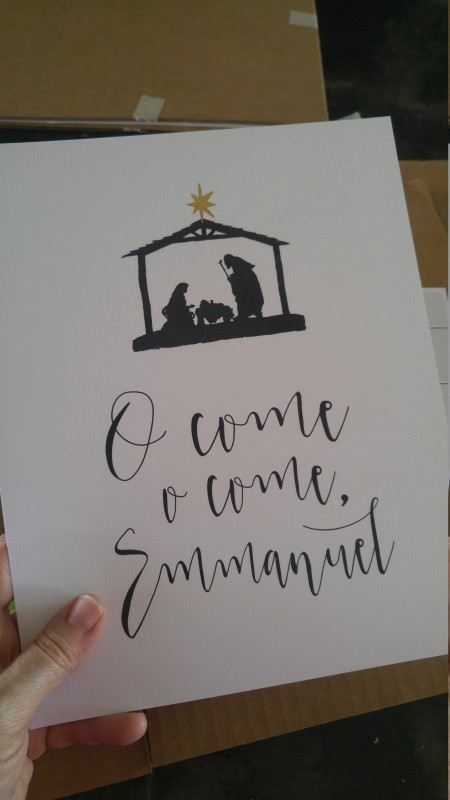 Whoever planned this "extra week" before Advent begins, Thank You! It's been nice to have time to get a few things done before Advent was all in my face. Especially with being so sick all last weekend and still recovering the last few days. I'm grateful to have found some energy to get moving on the preparations and also get a bit of decorating done.
I was excited when this print came in the mail. Ordered from Jane.com.  I've used this site for many of the prints I have around my home. I frame them myself and have found so many great frames at Walmart for el cheapo!