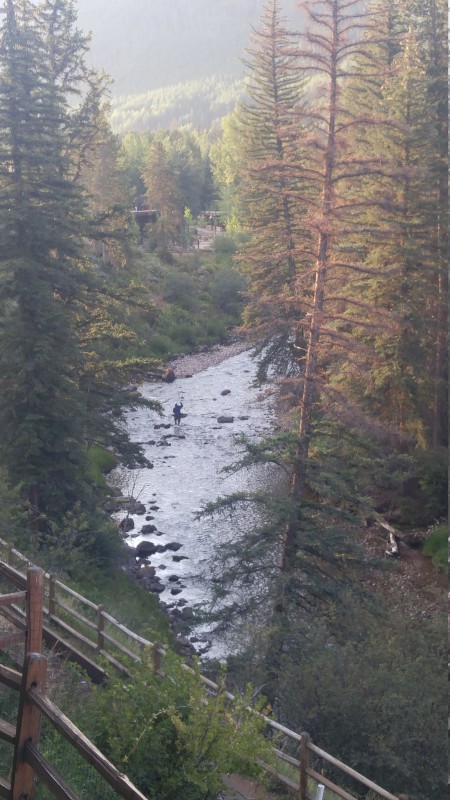 How much more "A River Runs Through It" can you get? Which by the way, I don't think I could ever watch again now that I have two boys. Sniff.
Anyway, this is pretty much how our whole week in Colorado went. Gorgeous everywhere we turned and adventures all around.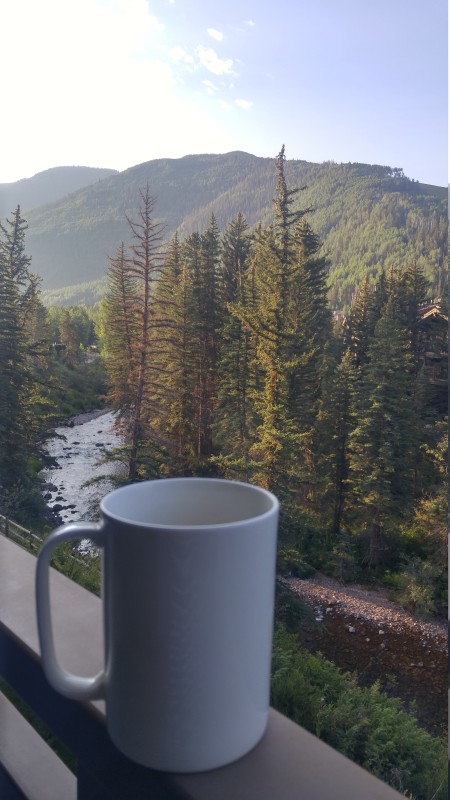 I enjoyed my adventures on the balcony with a cup of coffee. I mean really. The view!