July 13th, 2018 by Aubri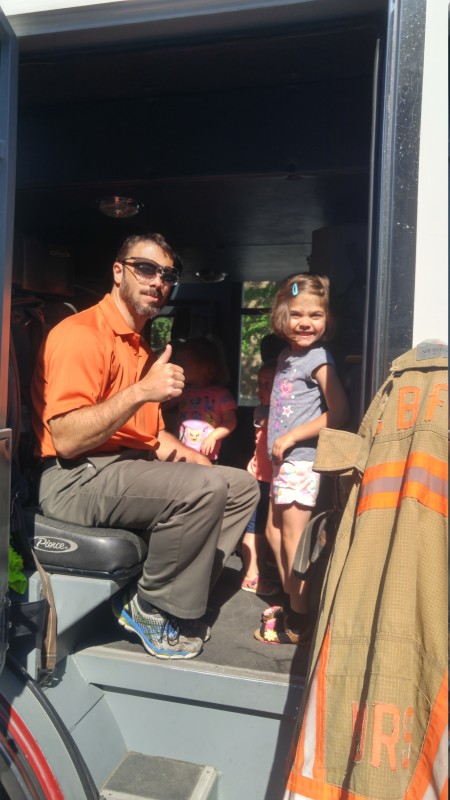 Last week we drove over the bridge to Council Bluffs IA. The beautiful Union Pacific Railroad Museum is in Council Bluffs, if you're ever there you have to go. It's free and so well done with fun interactive activities for kids. Just our style.
Tonight they were hosting a Summer family fun night with a tour of a Fire Engine, hot dogs and BUBBLES!