March 19th, 2021 by Aubri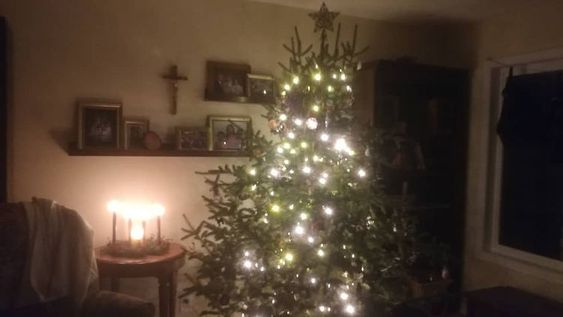 December 24: Our Christmas Eve traditions get underway. I'll admit this December, with the spirit of COVID lurking in all the corners, was a bit more restful. There wasn't the usual over abundance of parties and programs, just the right amount, making the frenzy more manageable. Despite that, I still felt some of the intensity that this season tends to bring along with it.
Christmas Eve we spent the afternoon bathing everyone, prepping clothes and food, then attended one of the three Candlelight Services at church. With 2 babies in tow this year I did spend the loveliest part of the service in the Narthex with a gaggle of noisy fussy kids. I strained to hear the singing and was so glad I had at least stayed in the building, it was worth it.
After church we supped at home, made "Donkey Food" and left it on the porch, we opened the gifts from Grandmere (pajamas and new ornaments for each) then sang some hymns.
Read the rest of this entry »