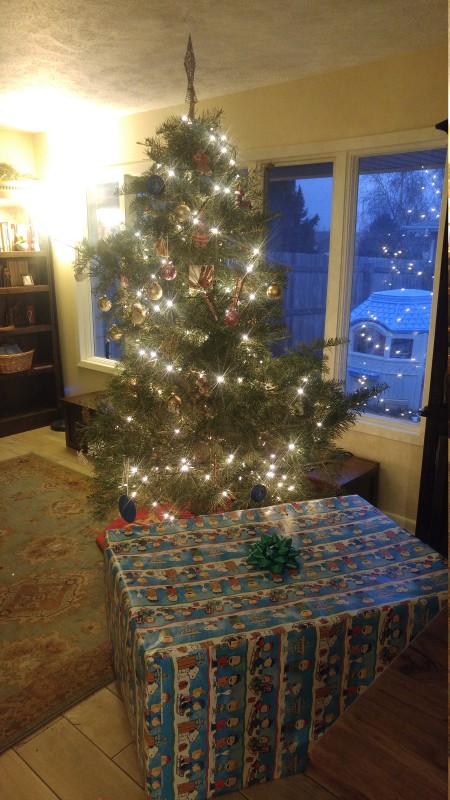 Christmas morning.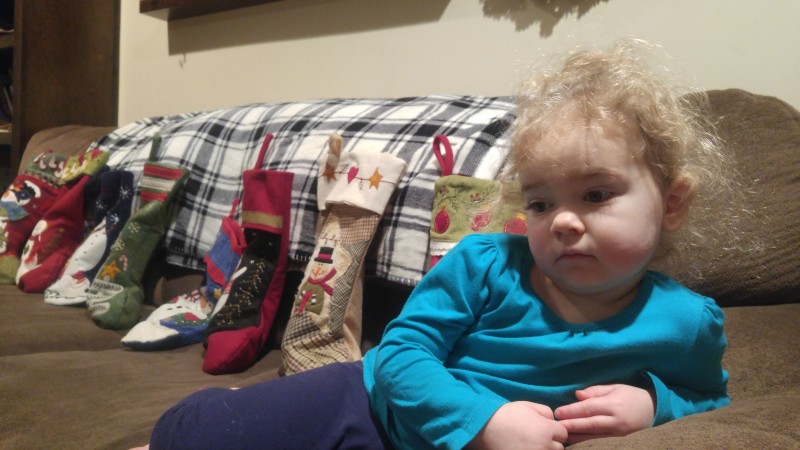 We had one early riser. Not phased by anything and maybe still asleep but sweet as ever.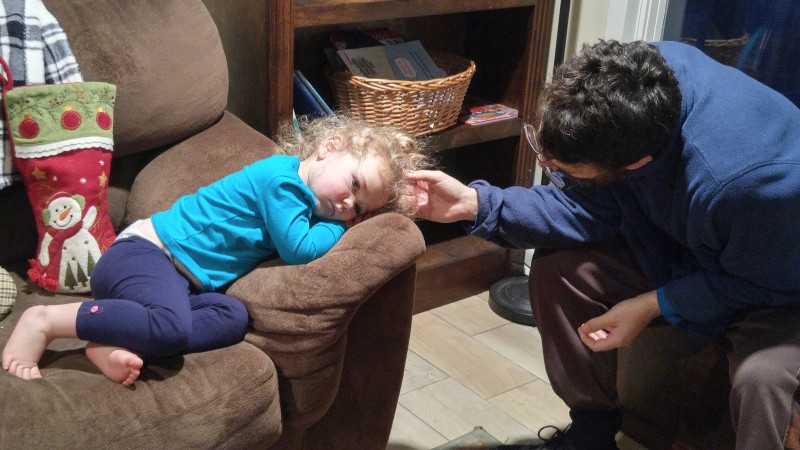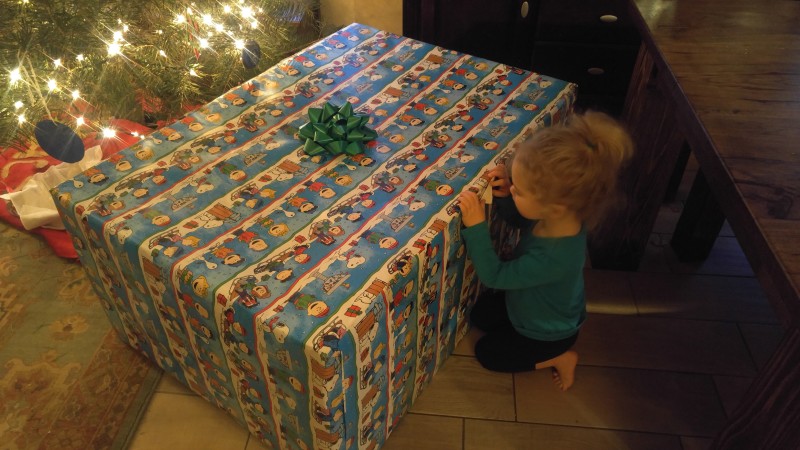 Phil couldn't wait any longer. We don't do gift opening first thing on Christmas morning, we only allow stockings to be opened but this, this was an exception!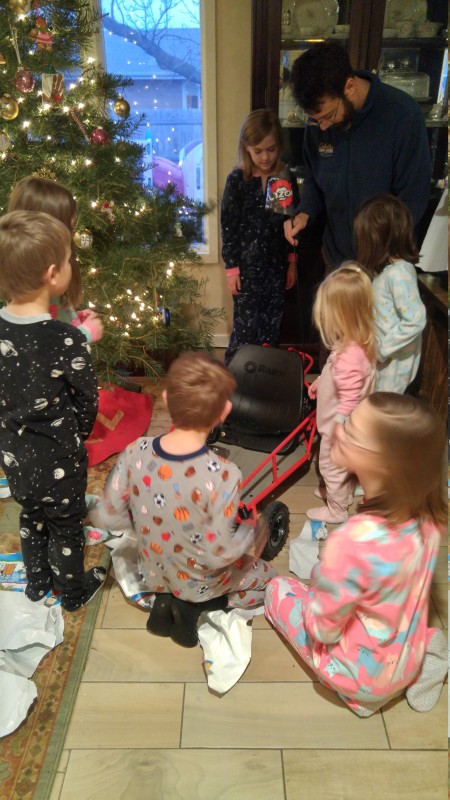 I think they liked it.
Of course Daddy had to show them how this thing worked.
For breakfast we kept it simple; toast, bacon and muffins. We dressed in our Christmas pretties and headed to church.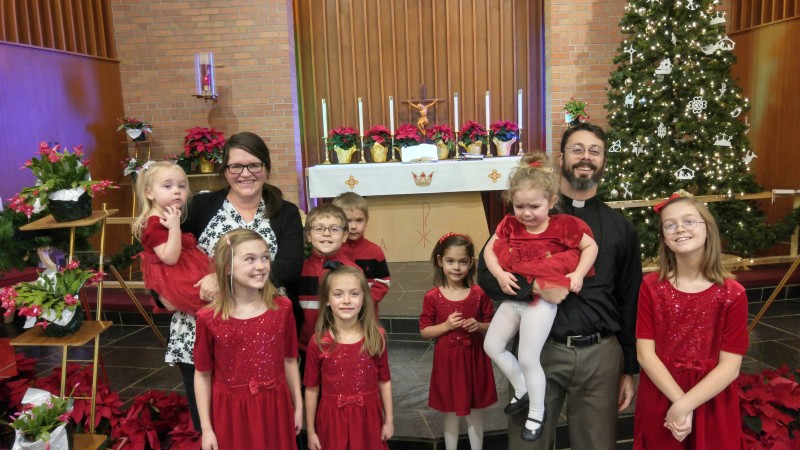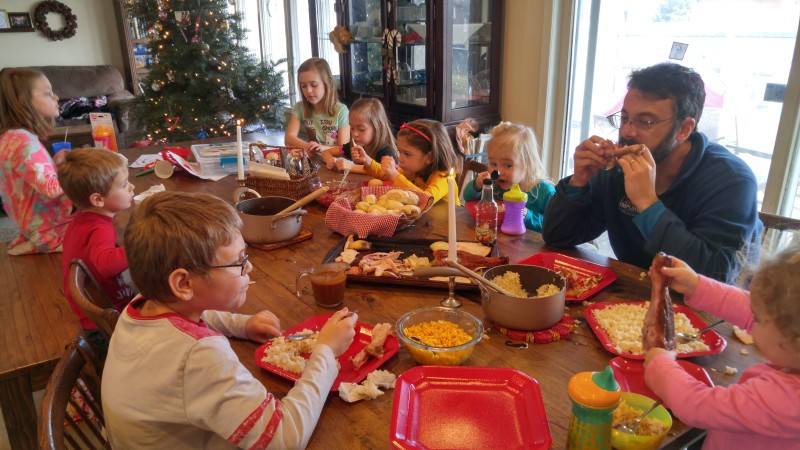 After service we feasted on Smoked Turkey a la Phil, cranberry relish, rolls, rice, corn and cooked carrots. Real fancy with styro plates and our best serving dishes.
Then we got to the gifts. Everyone opened one today and we would continue to open gifts for the next 11 days.
After all that the babies had to test out the Go Cart!
And at the end of the day we were all worn out!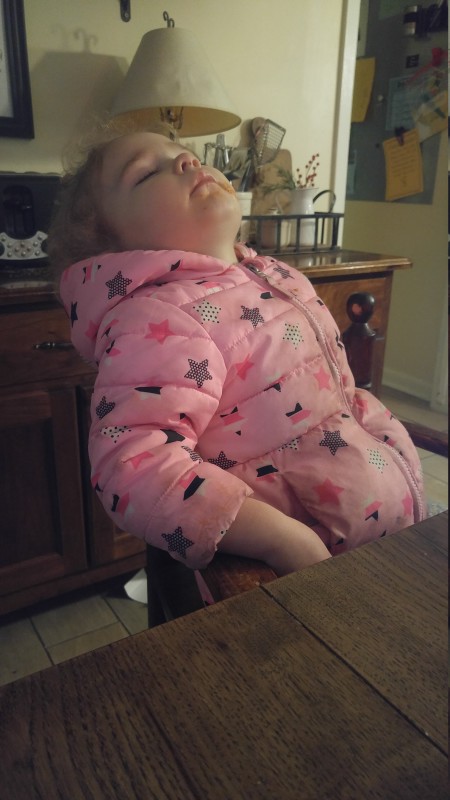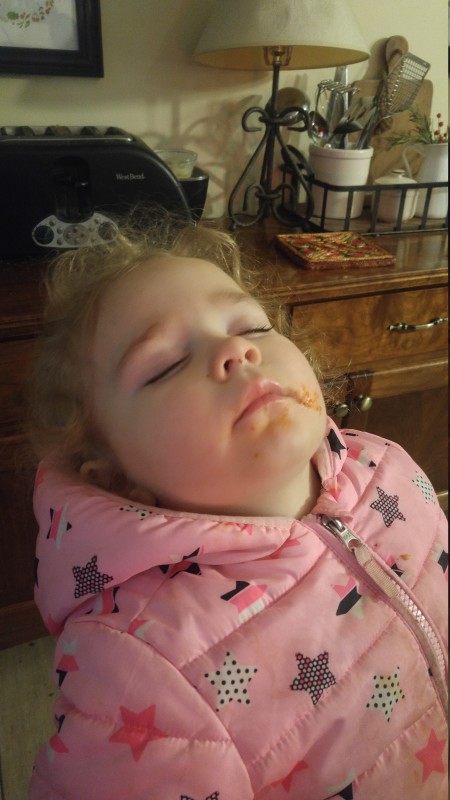 MERRY CHRISTMAS!