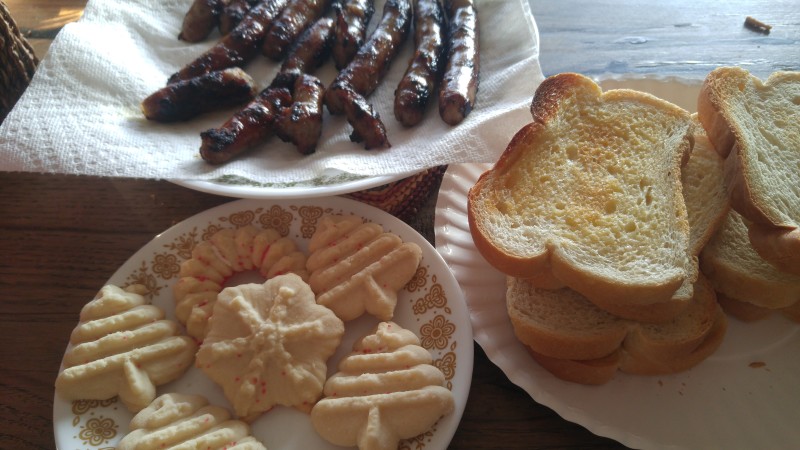 This Christmas Eve our morning started with maple sausage links, toast and cookies.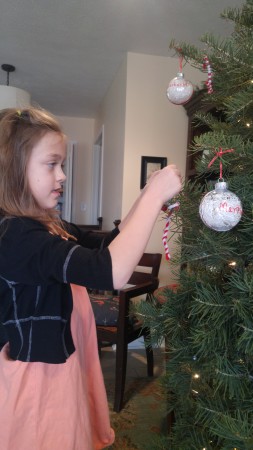 After we tidied up a bit it was time to decorate our tree! And it actually went well this year. I was nervous to attempt it on my own but we made it through without any broken ornaments and hardly any brawls. Probably because I put Lily in charge.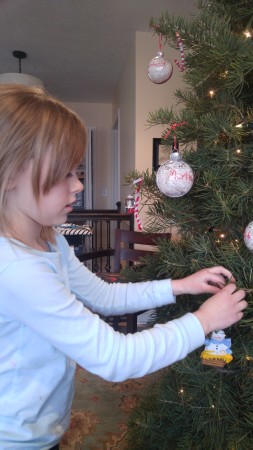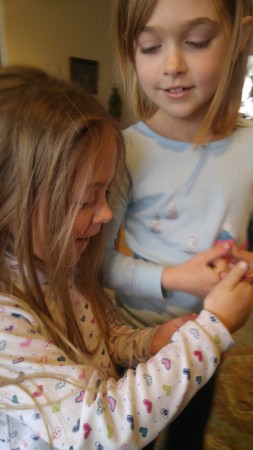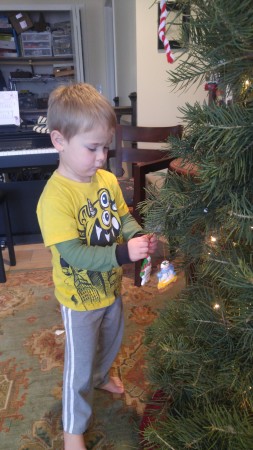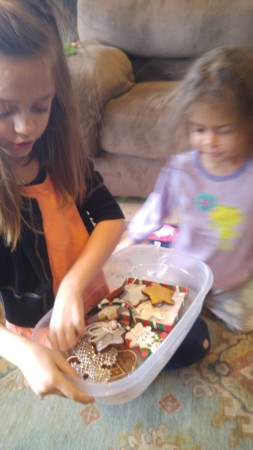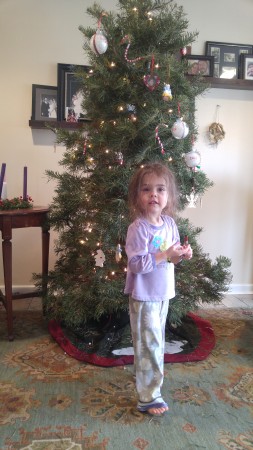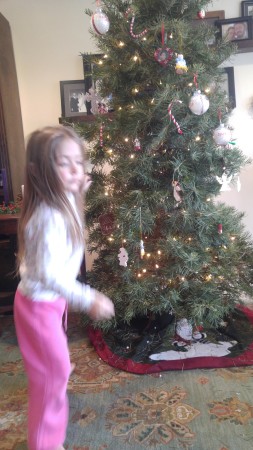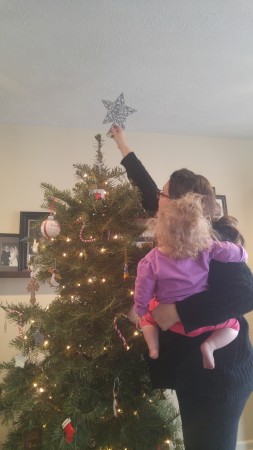 Martha got the honor of adding the final touch.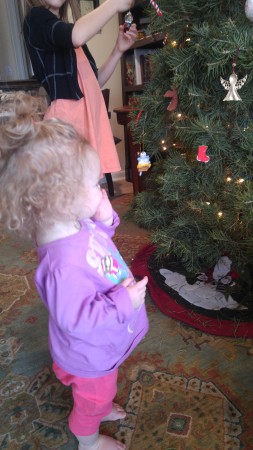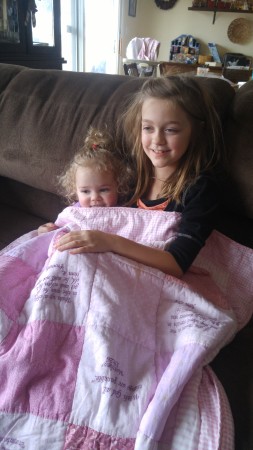 Lily was thrilled to have Martha cozy up to watch a Christmas movie with her.
After a big snack it was time to dress for church. I was determined to get to the 4:30 service this year. We made it over and though we were on time I was completely unprepared for how crowded it would be. 4 babies managed to save a pew for us but sadly Martha was in her unhappy to be at church mode, scream fest on full blast so I moved out to the narthex with 3 babes. From there we moved to the cry room and from the cry room unable to hear songs or sermon, I decided I could stand around and watch babies play with toys just as well at home, so home we went. Supper readied so Daddy could eat before the 7pm service.
Phil had enough time to open our 2 Christmas Eve gifts, ornaments and pajamas from Grandmere.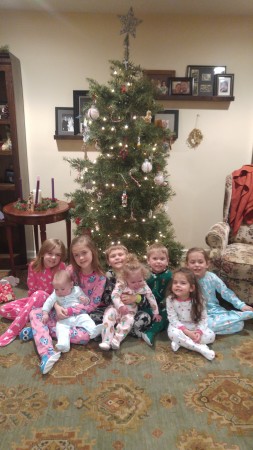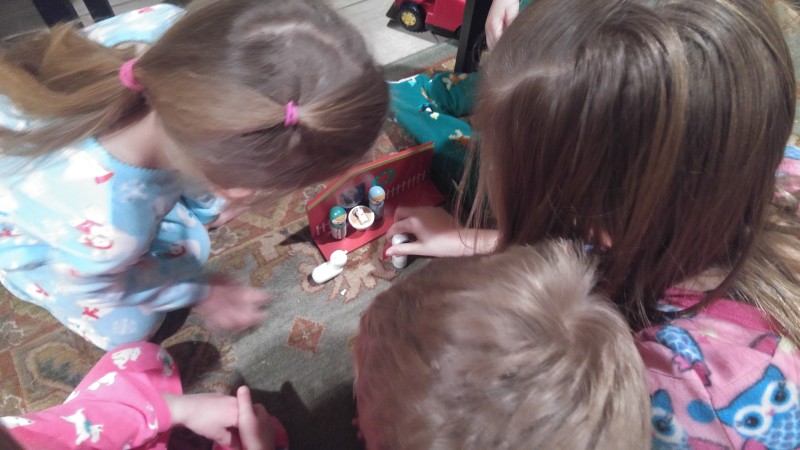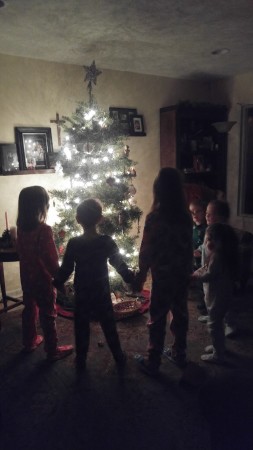 With everyone pajama'd and food for Mary's Donkey thrown on the porch, it was time to place the manger under the tree and sing. The babies have their own tradition of singing "Oh Christmas Tree" around the tree…like little Whos.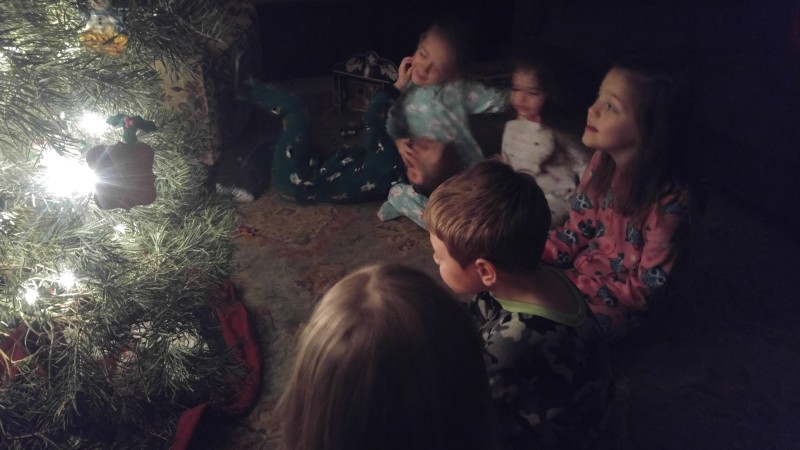 And with the babies getting older we were able to sing more Christmas hymns this year. Mama liked that.