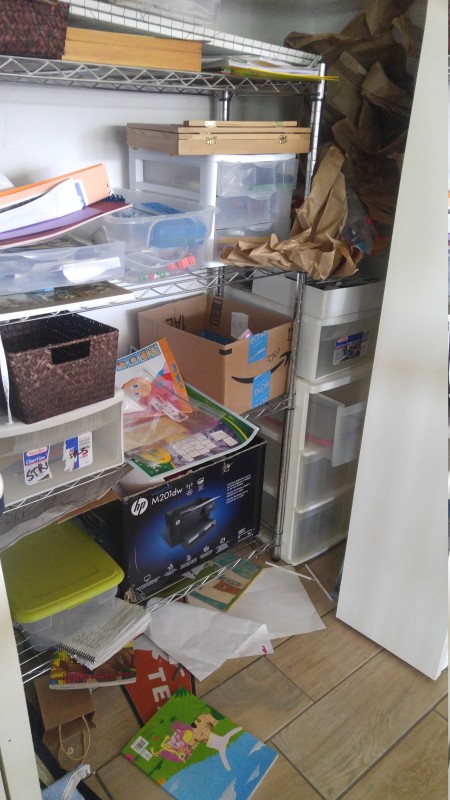 Many moons ago I wrote about wanting to finally get around to doing something about this Terrible, Horrible, No Good, Very Bad craft closet in the hall. I did make progress last Fall but it still wasn't great. Well now it is.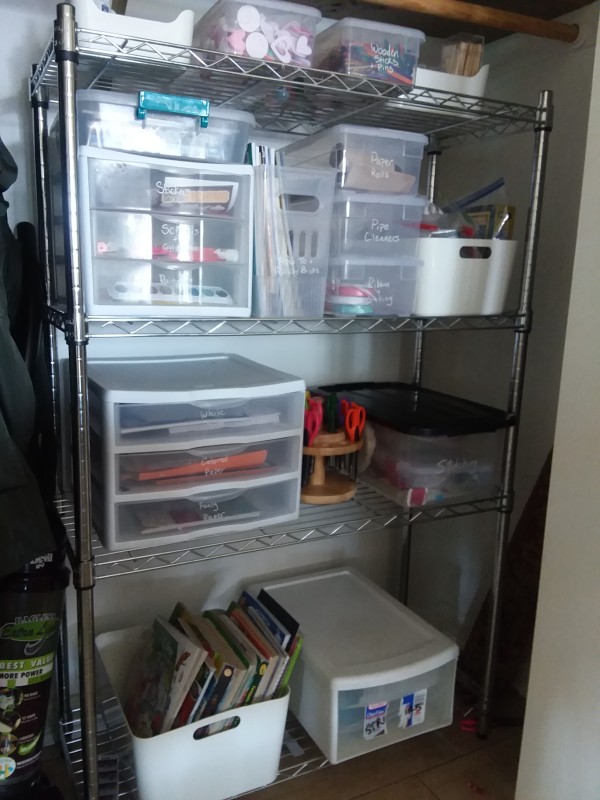 As always with organizing you can find such wonderful beautiful cute ideas to store craft supplies for kids. Entire rooms or sections of a room dedicated to cultivating the imagination of your little artists. And as always I swoon. But in Practical Land where I live with 80 hooligans I have to be real. This closet and the kitchen table work well for us.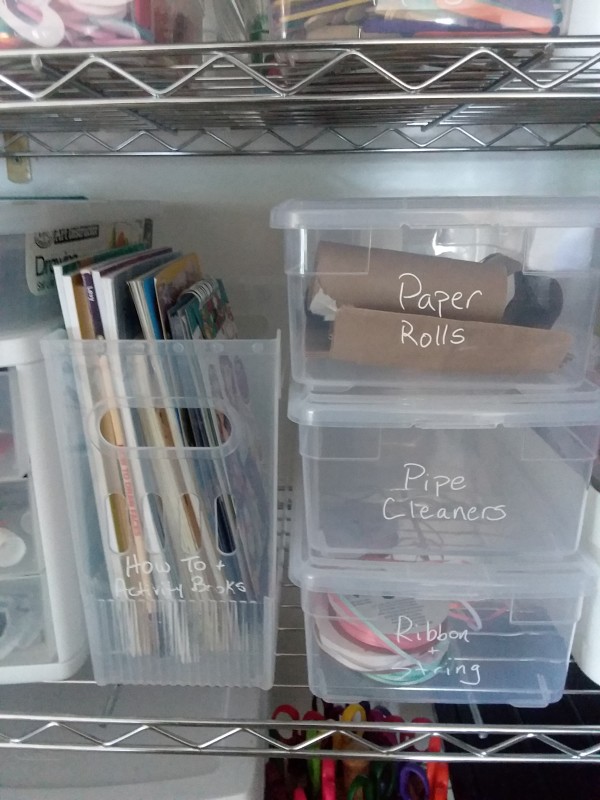 And I just think clear containers are best when it comes to seeing what you have to work with. For kids seeing what's available at a glance can make a smoother path to creativity. I raided The Container Store. They have so many affordable containers that were the perfect solution for this project. I used these (these are great too), these and these. And as a BLAST from the PAST I got some of these. Anyone else remember how popular those little containers were?! They are perfect for keeping wooden stir sticks, google eyes, sequins, brads all sort of tiny things you'll definitely need for that stunning award winning craft your working on.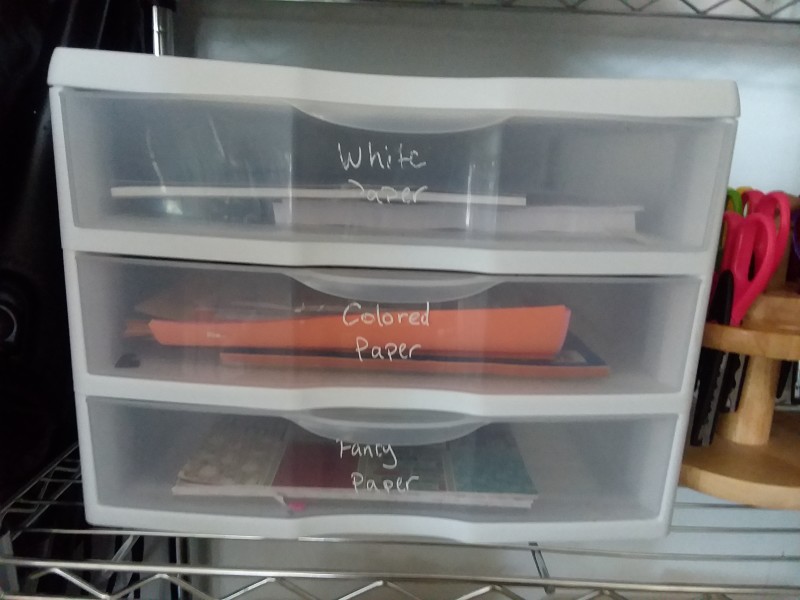 I might eventually make fancier labels for the boxes but for now my chalk board marker is doing the job. It does get wiped off after a while but it's not that hard to rewrite while your admiring the beautiful organization you've just poofed into existence.
The problem with organizing is once you start is really hard to stop. Everywhere you look around the house is another spot or room that could use some organizing, repurposing and overall making more functional. So, what's next?