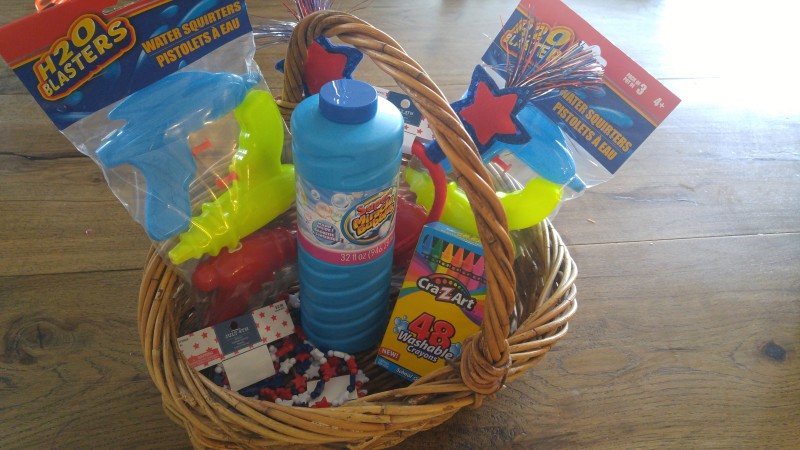 It was hot as blazes but we had a fun day celebrating the birth of our nation. We began the day with a delicious breakfast fit for patriotic patriots. And a gift basket for the babies to get us in the Red White and Blue mood or really just through the Summer slump we had coming on.
We were invited to spend the afternoon at the lake home of some members of ours. So we got dolled up.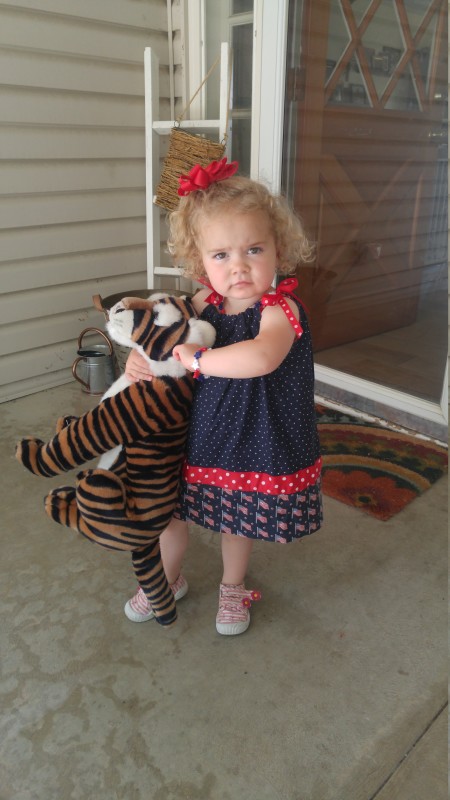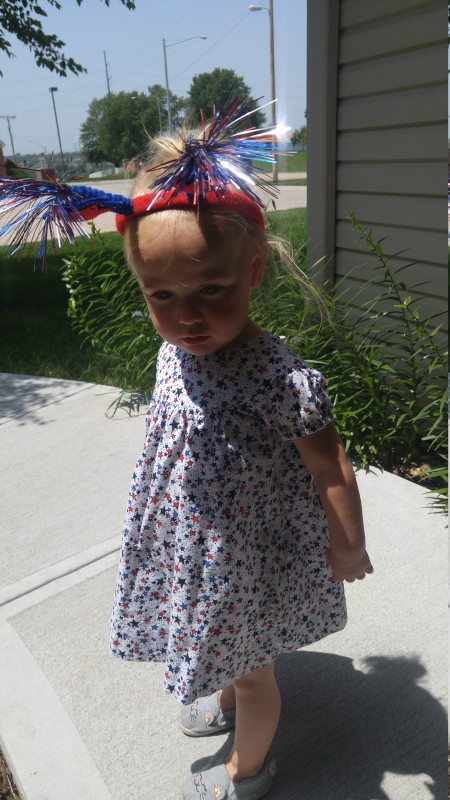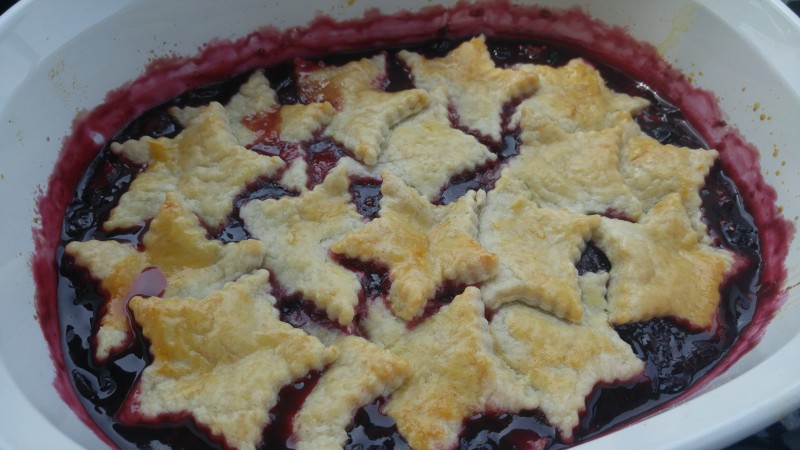 I was in the baking mood. I know, how in the world it that possible when it's a billion degrees outside? But I was. I thought this easy recipe for a PanDowdy that I saw in Southern Living would be great. I had to make my crust of stars though, special occasion and all that. I also didn't use the fruit suggested in the recipe but my Three Berry mix I had left in the freezer. For all kinds of reasons it didn't set up well and I ended up leaving this beauty in the van. I'm glad I did though after I saw how many other amazing pies were on the dessert table!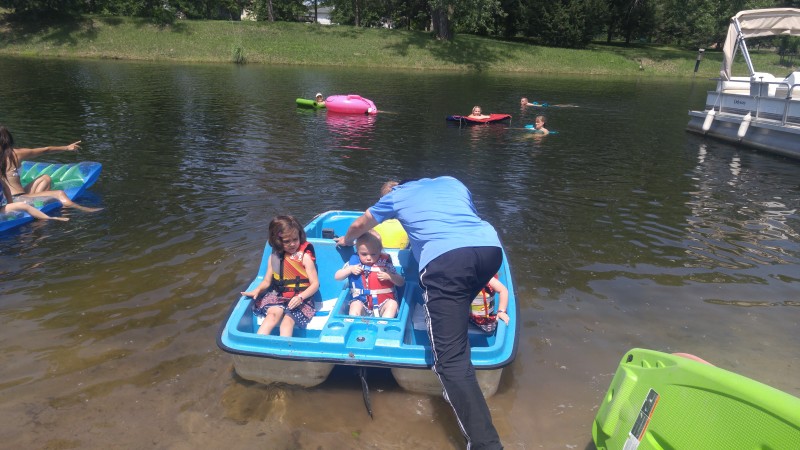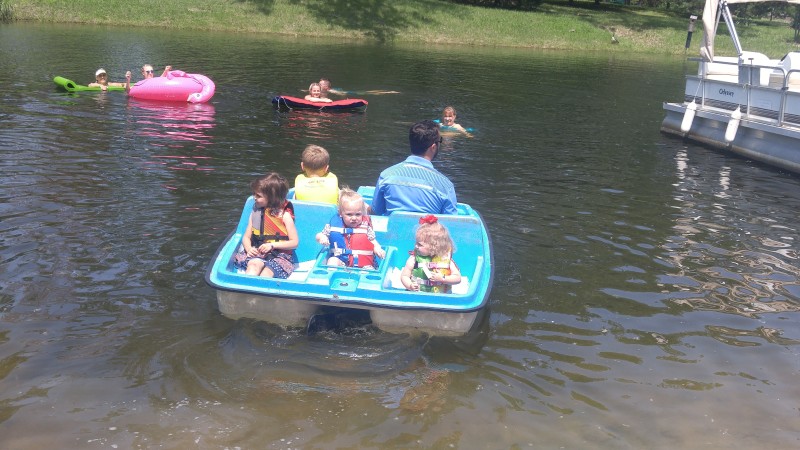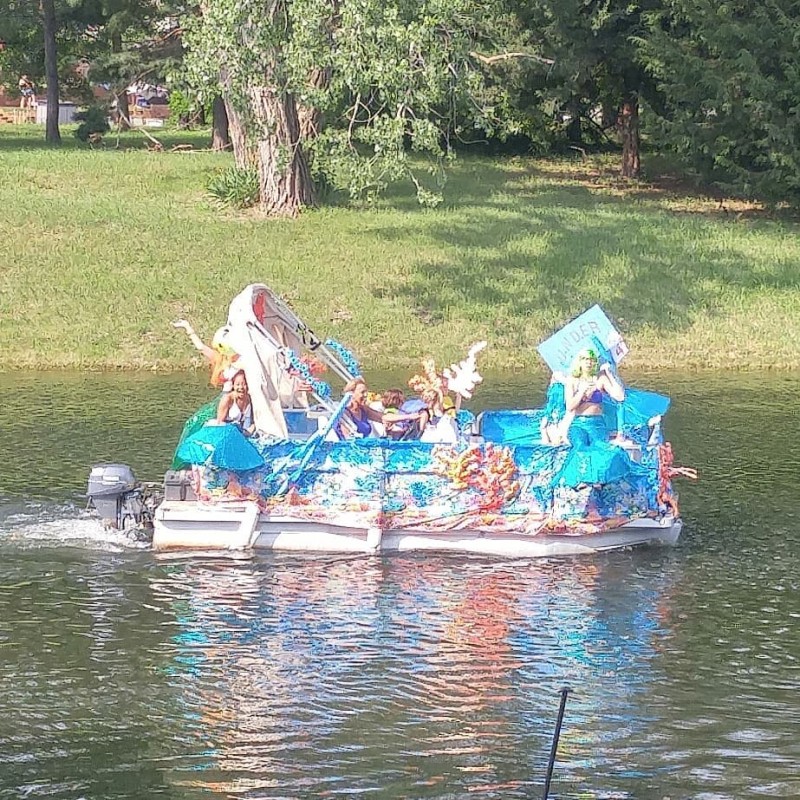 The family we visited have a tradition of taking part in the Boat Parade that rides around their lake. Their theme "Under the Sea." Ephraim and Mercy are on the boat somewhere if you can make them out.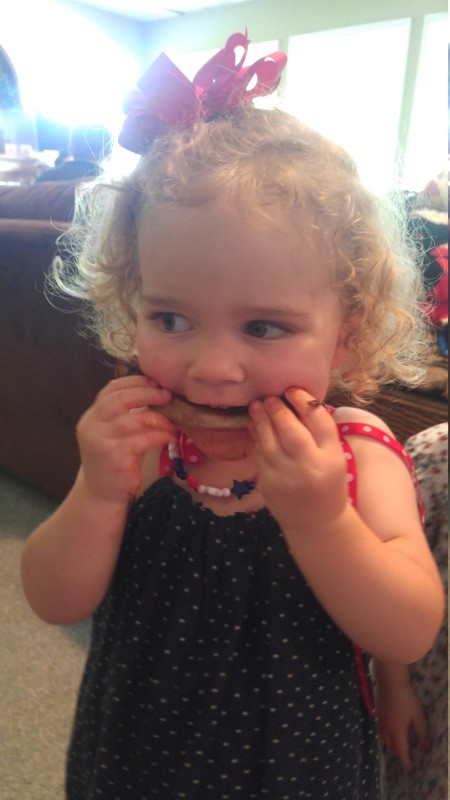 Then it was RIB TIME! This baby, I tell you. She can CLEAN a bone!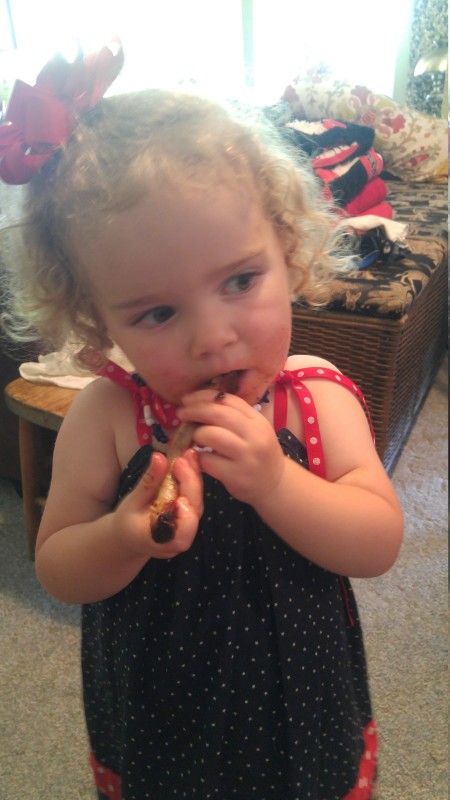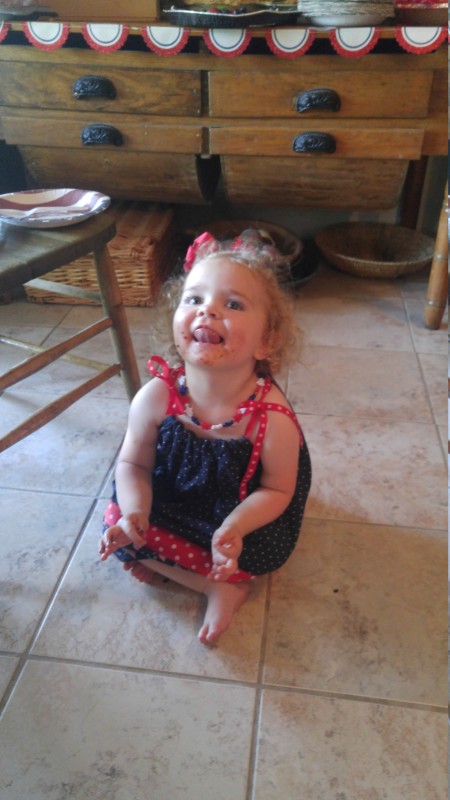 Happy as a clam…eating ribs.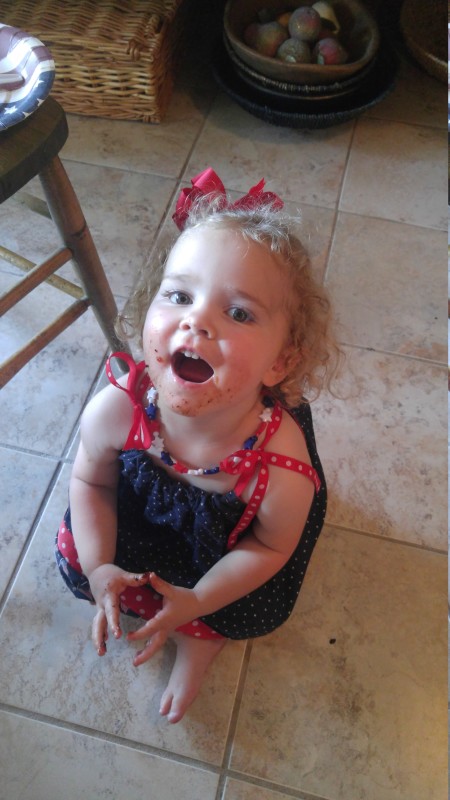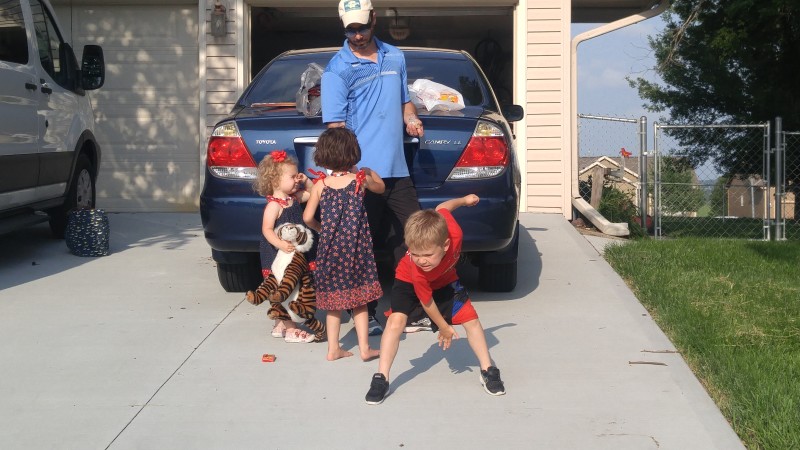 We left our friends and went to find a fireworks stand. Phil picked up some fire crackers for the Kids' Show we always have before we send them off to bed. One of these years I promise we will let them stay up past our bedtime…I mean their bedtime and watch the real big boomers, but for now Mama and Daddy ain't got what that takes. Why's it gotta get dark so late in the Summer?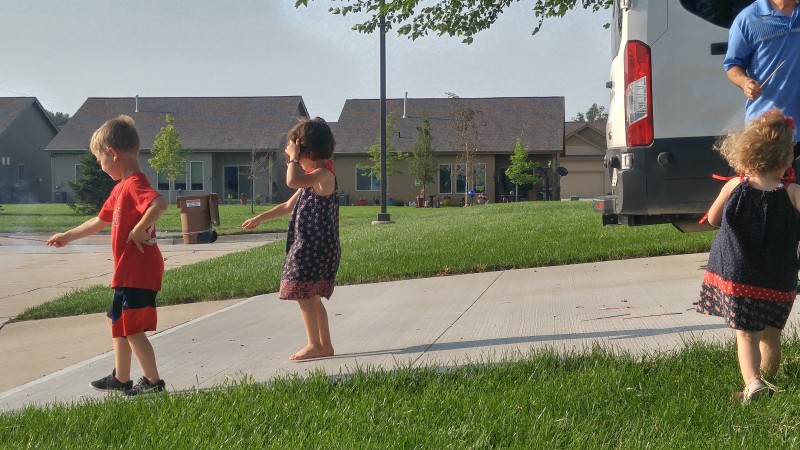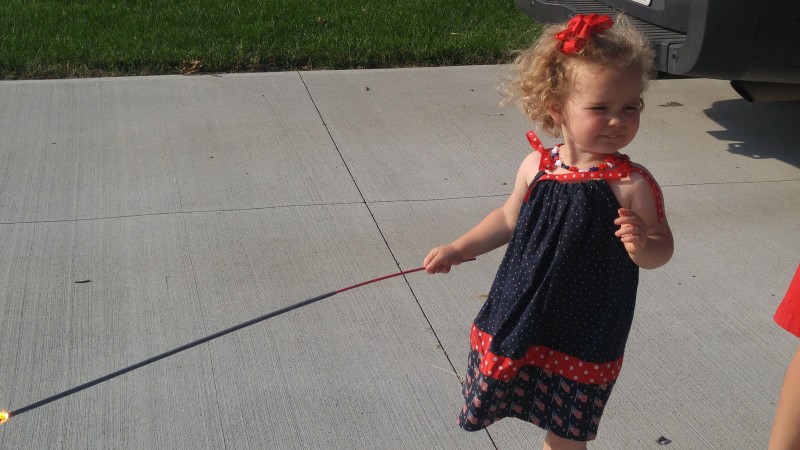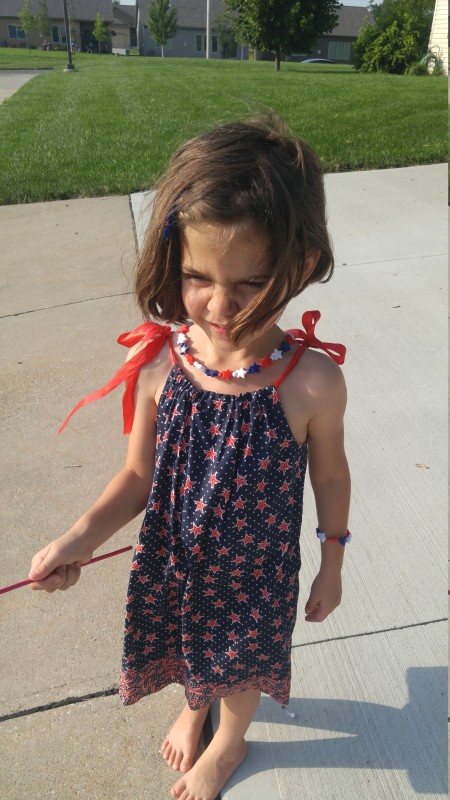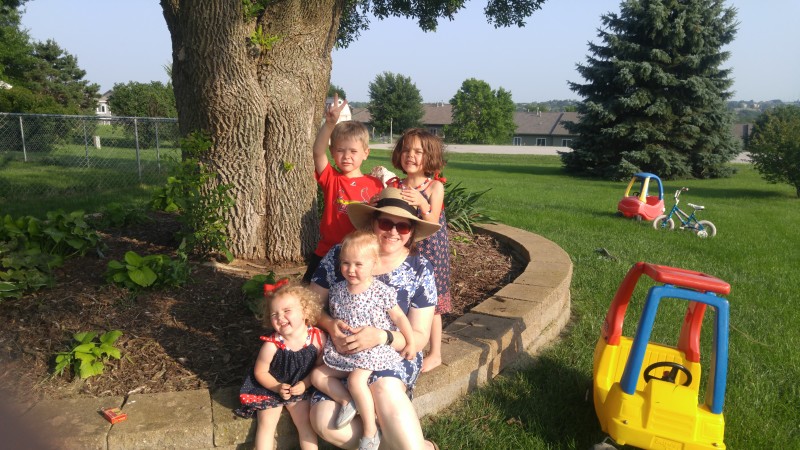 Phil and I do really like to go to the after hours Fireworks Show in our front yard though. I think we have the best seat in the city! We get to watch everyone's shows. Unfortunately, this year a big storm was blowing in and I do mean blowing. 40 mph gusts which were knocking us and our trash can around. Eek. We couldn't stay out too long but it was fun while it lasted.