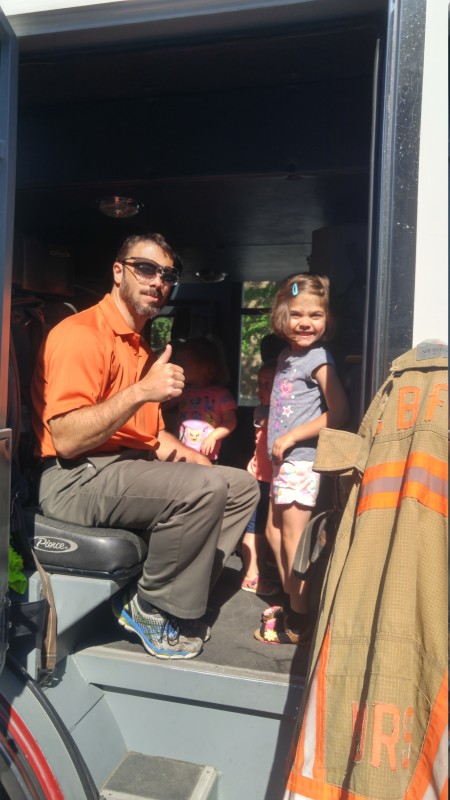 Last week we drove over the bridge to Council Bluffs IA. The beautiful Union Pacific Railroad Museum is in Council Bluffs, if you're ever there you have to go. It's free and so well done with fun interactive activities for kids. Just our style.
Tonight they were hosting a Summer family fun night with a tour of a Fire Engine, hot dogs and BUBBLES!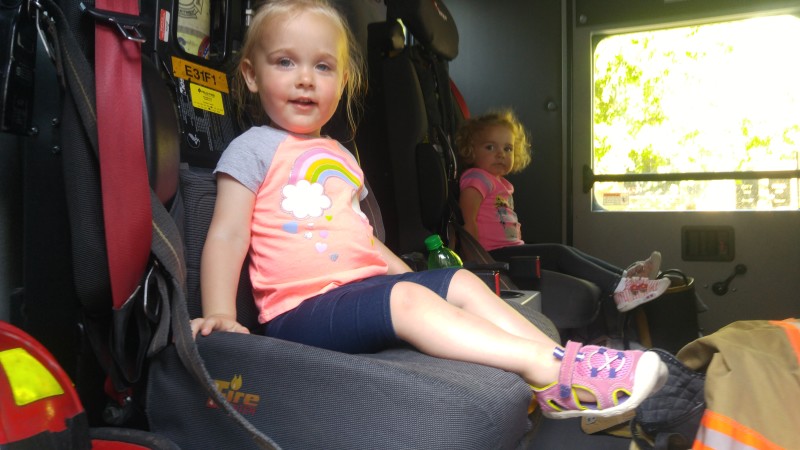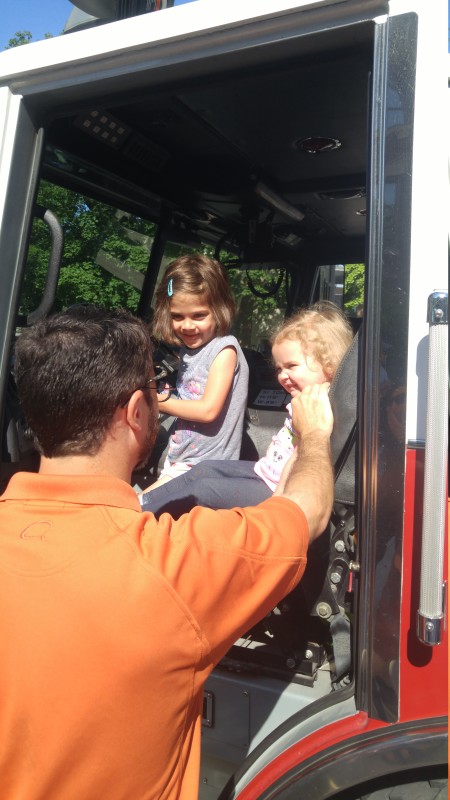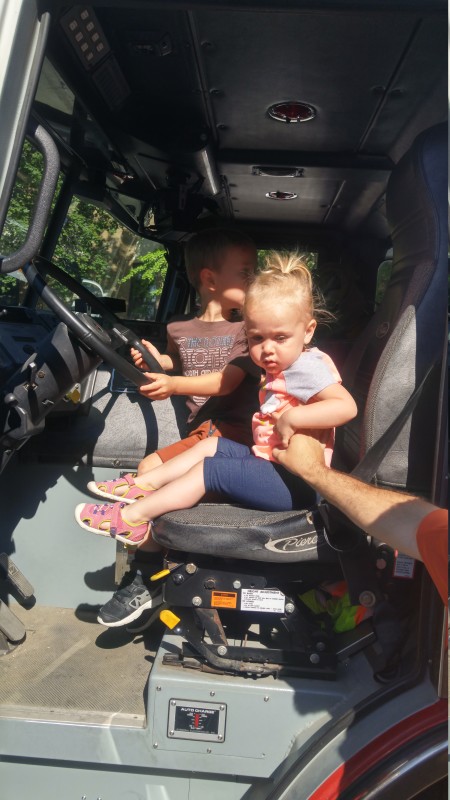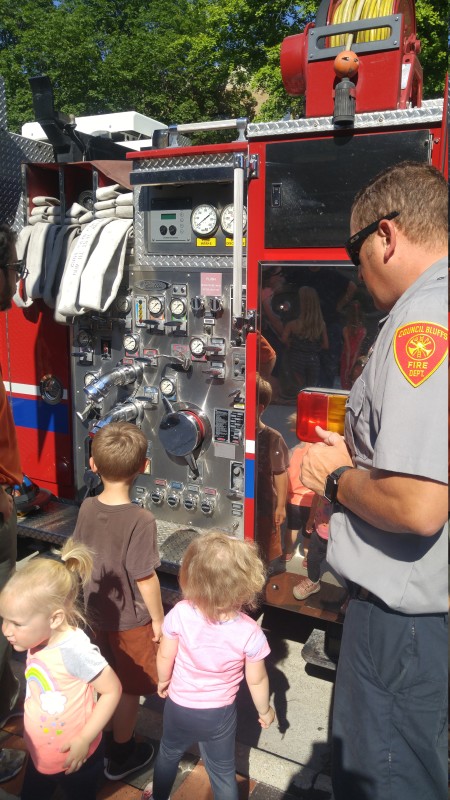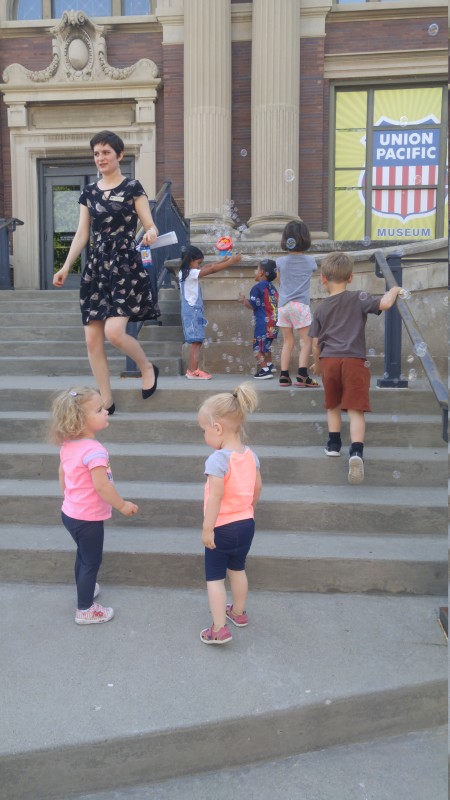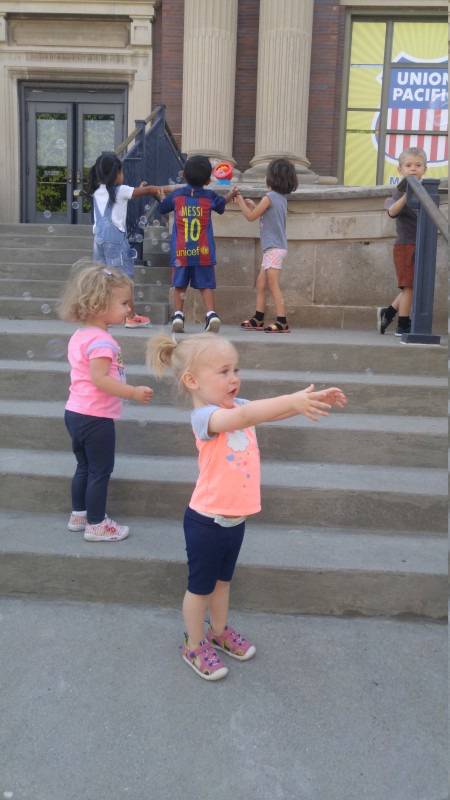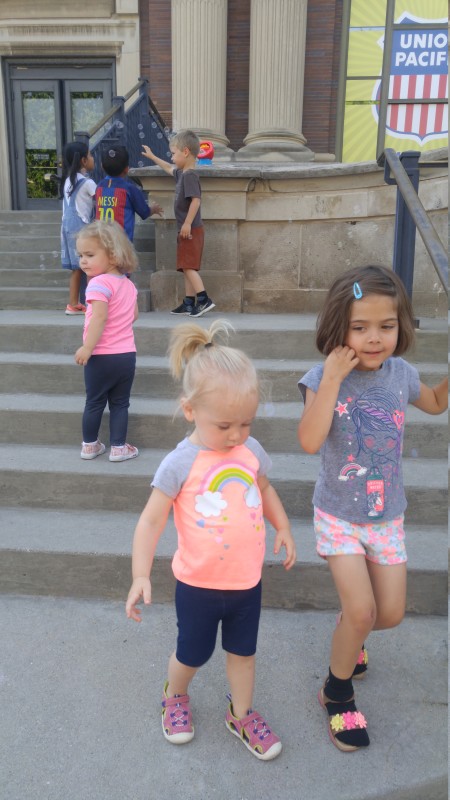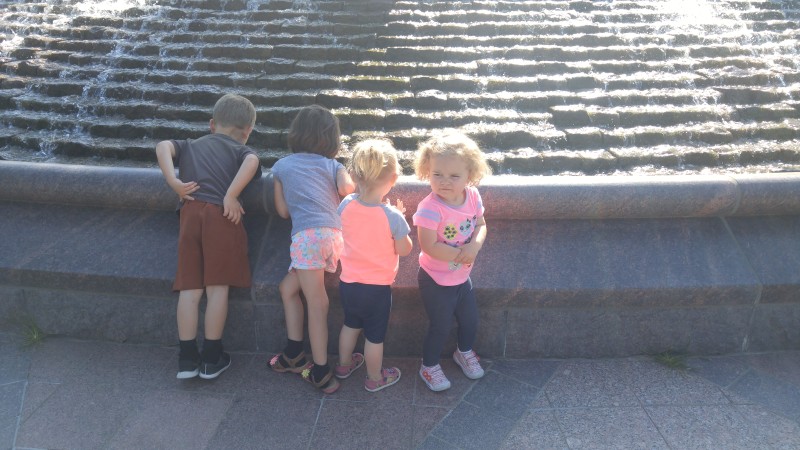 After a walk through the museum we spent some time in the Plaza. It's such a lovely plaza and park. The kids always enjoy running around here.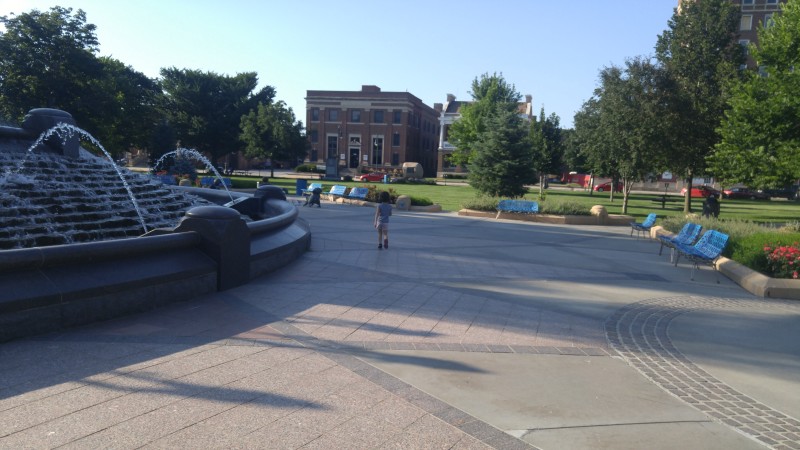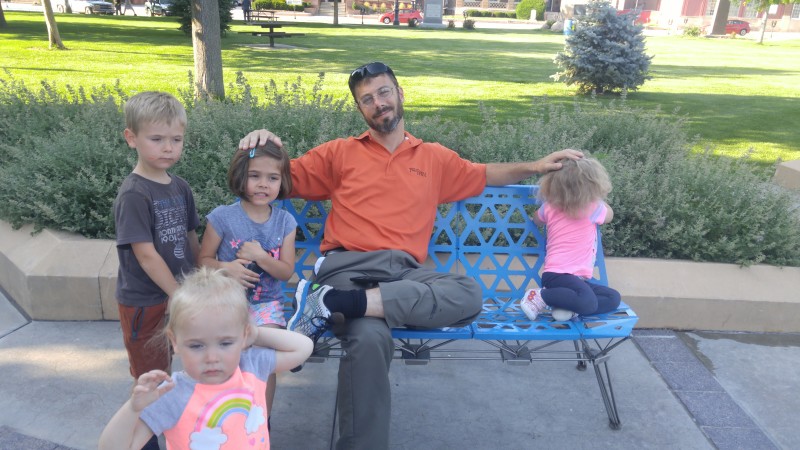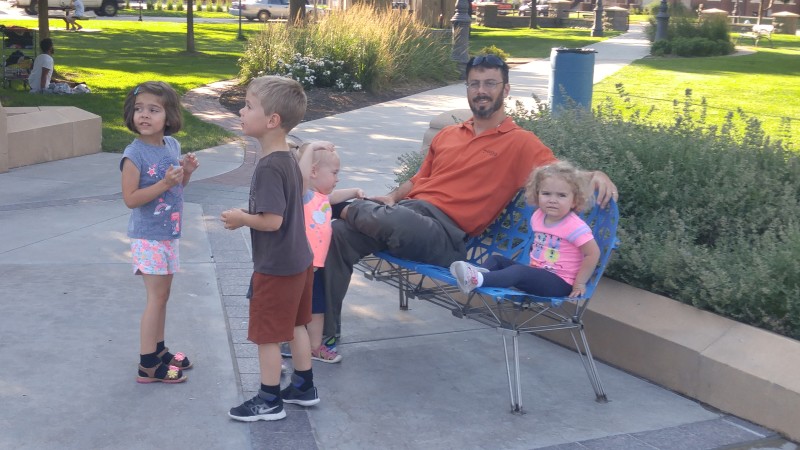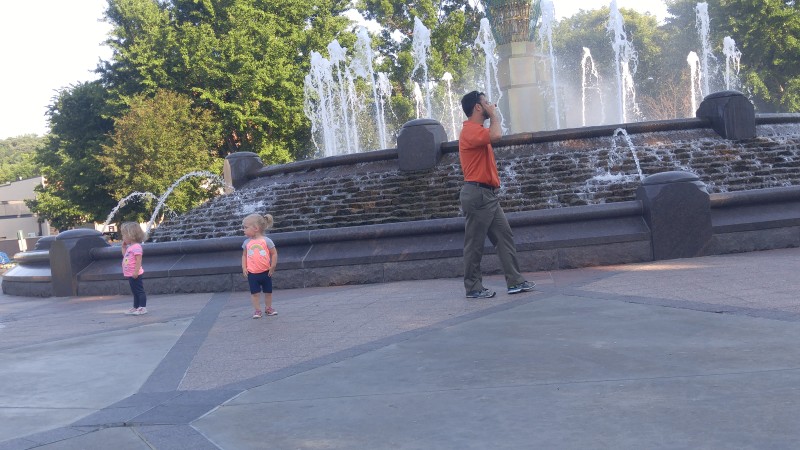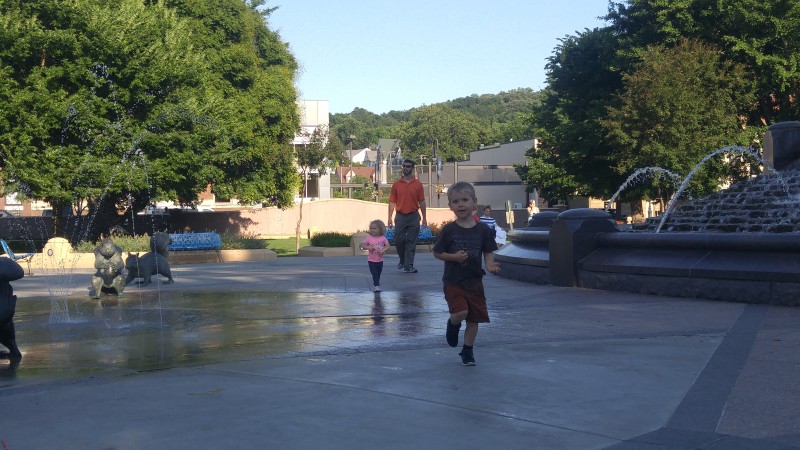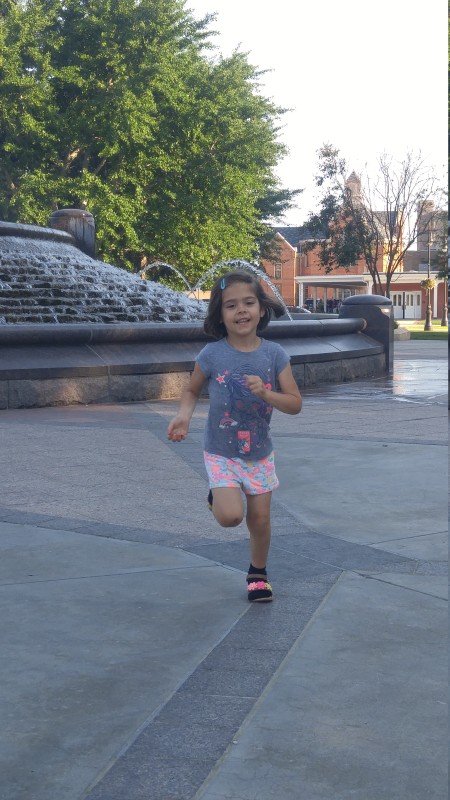 I'll never understand why running is an actual thing kids do for fun. I'll never understand.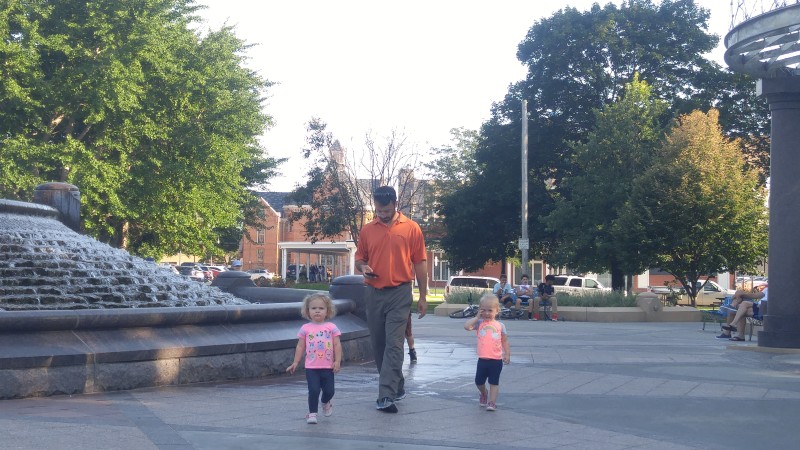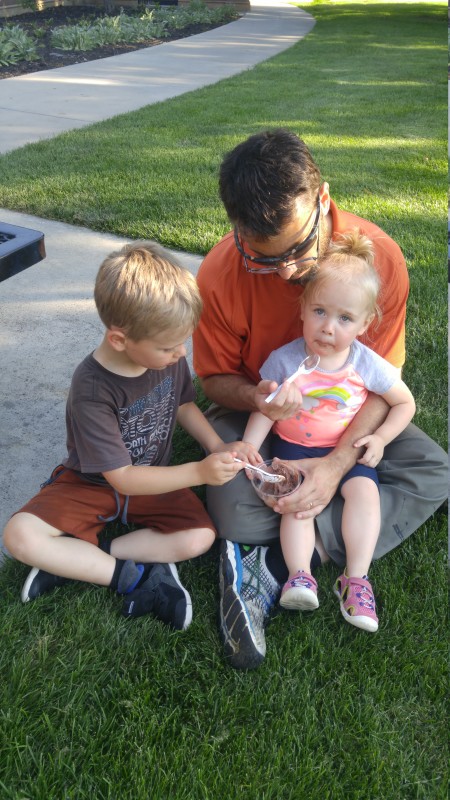 Across from the plaza there's a sandwich shop that serves ice cream. Daddy treated us all to a scoop. Well, two scoops and a cone!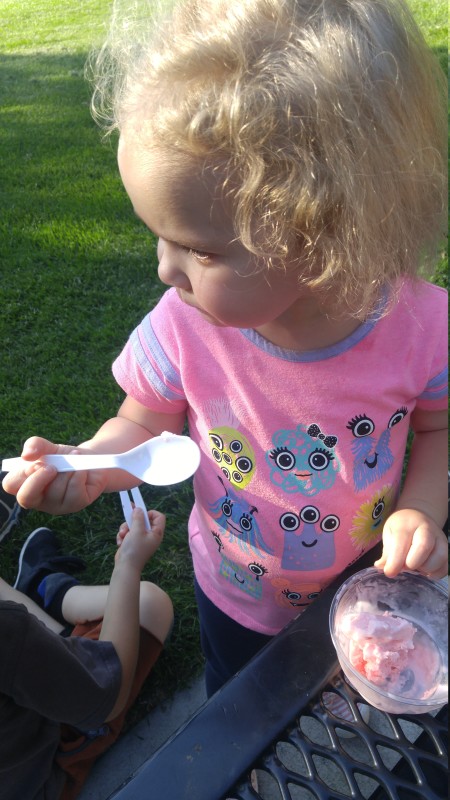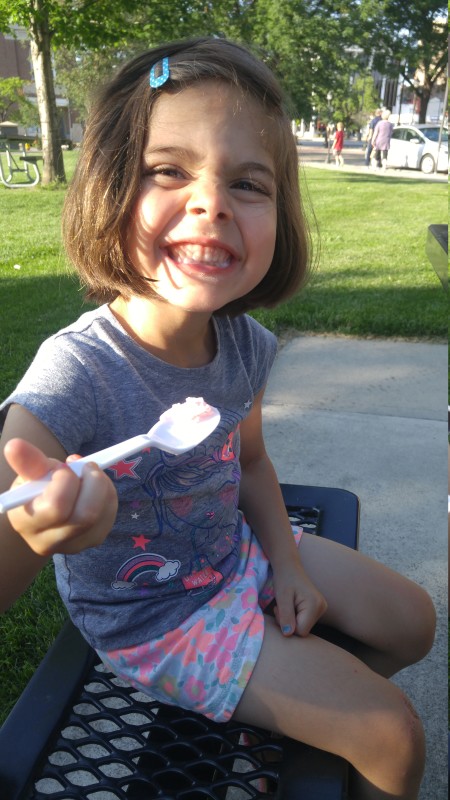 Until next time Council Bluffs!