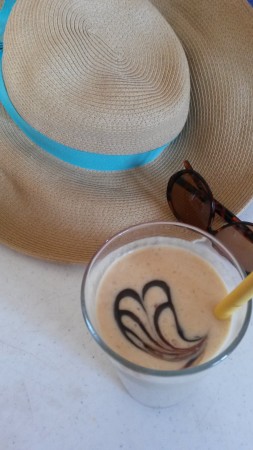 Yesterday all the other babies were gone. Gone to Texas, gone to Bancroft and all I have are these two little girls. So I make a drink we can share, put on sunglasses and we get outside to just sit. Sit in the cool breeze and warm sunshine.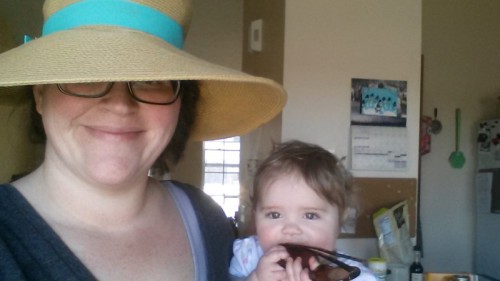 And look. I get a picture of myself with my baby. Not much of this happens these days. So here's to Getting In the Picture.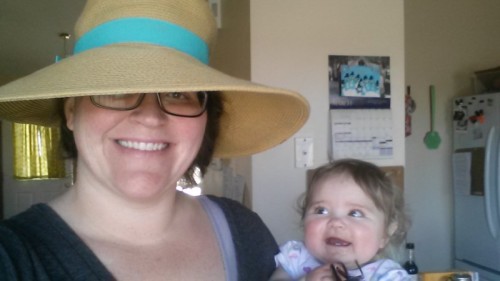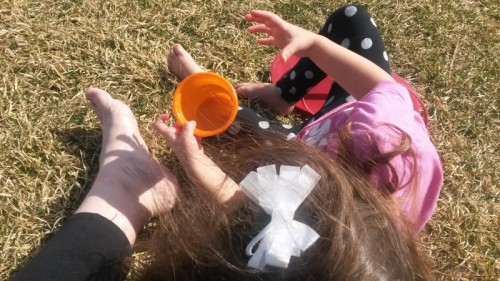 There's nothing else I need to be doing right now. No one else needing me, just these two. They crawl and lean on their Mama. That's all they want and that's all I can give these days.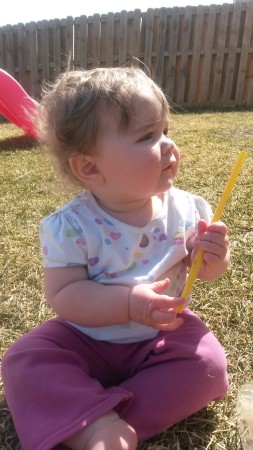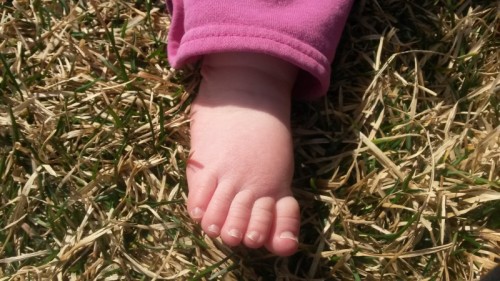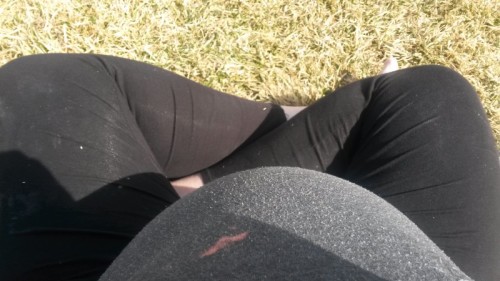 I give them their Mama. My pizza dough legs and growing belly. We're just going to be here for a while.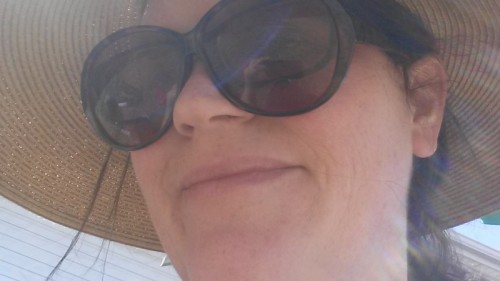 And I'm content.