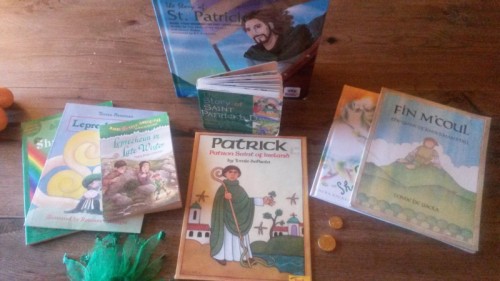 We celebrated St. Patrick last week with a new book for our collection and the obligatory Green Food. The babies are in the habit of calling this day "Leprechaun Day" and I'm in the habit of correcting them. Not that I have any problems with Leprechauns. It's just one of my peeves since they typically celebrate this holiday at school and at school we can't really talk about saints so it's all about little green mischief makers.
The girls set a Leprechaun trap in their bedroom the night before and were disappointed to not have caught anything. When I woke them for school they saw it empty and assumed they hadn't added anything shiny enough to lure the leprechaun.
I quickly went downstairs remembering I hadn't put the chocolate coins on the table for them. I hoped this wee bit of 'leprechaun gold' would cheer them up….and now I'm officially as bad as their schools!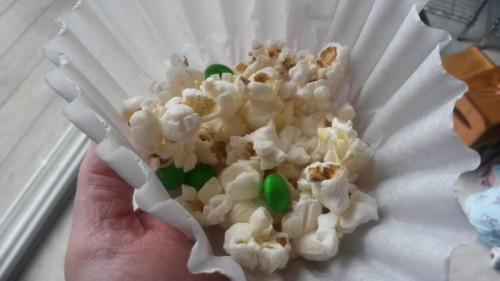 During our morning Bible time we discussed Patrick the pastor and prayed for missionaries. I also answered questions about Leprechauns.
Jiggly Green Jello.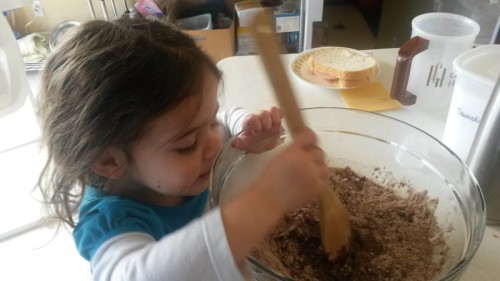 Mercy and Ephraim helped make brownies for after supper.
I've been without an electric hand mixer since we've lived in the rental. It wasn't something I wanted to hunt for in storage, but thankfully I had this nice manual one which has served me well. Ephraim it has not served well but he seemed determined.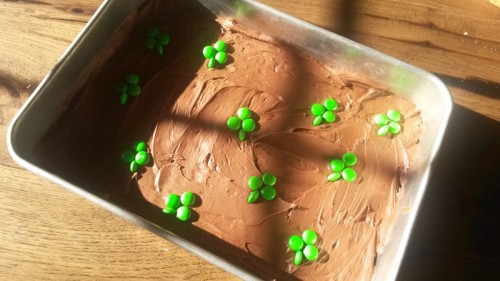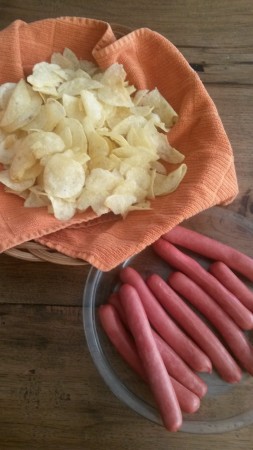 And for our Irish feast, Bangers and Mash AKA hot dogs and tater chips.