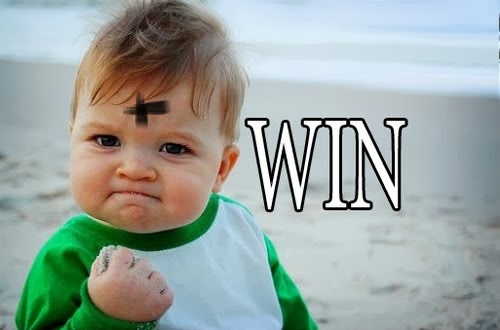 Ashes…check.
Every year I sit down to think about how our family will observe the season of Lent. What we will Take Up and what, if anything, we will Give Up. Which hymns we will work on learning, bible verses, lessons. I enjoy the penitential seasons of the church, the time to reflect, to hide God's words in our hearts, to commit to memory good hymns and to serve others.
I can start off with a bang but the inevitable fizzle comes quickly after a couple weeks…."weeks" if I'm lucky. Not that I don't want to continue what we've started, but it gets hard. With a lot of babies around even the simplest of plans can be quickly foiled. And really, that's ok.
So we begin with some good ideas and a good dose of being "realistic". Also, keeping very aware that Lent is NOT something I come out on the other side of holier than when I went into.  It is good for the Christian to pray, to fast, to give, to discipline and mortify our flesh. Lent makes me quickly realize how much I stink at praying, fasting, giving and disciplining the flesh.
But thankfully my "doing" or "not doing" doesn't make me righteous. That "Win" belongs to Christ who covers us in His victory. His "doing" and "not doing" won our righteousness. He wins over Sin, Death and the Devil for us.
So whatever you and your family decide to do this Lent remember you might keep very diligent, you might fall flat on your face, but through Christ you've already won. Won over the death and sin we stare in the face each day, not just during Lent but every day. Thanks be to God.
Well, I wasn't going to say any of that. But I saw the above picture yesterday and I laughed a really good laugh, then laughed some more and then it got me thinking….so there's that.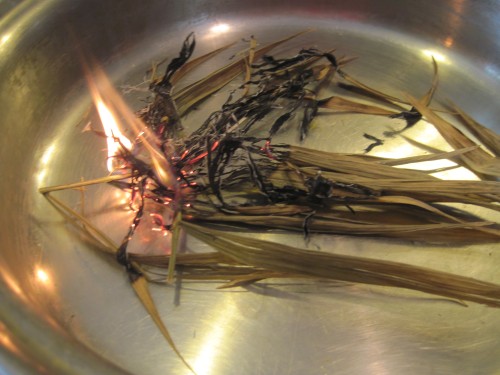 DIY Ashes from last year's Palms.
Phil survived Ash Wednesday, 4 services and 2 catechism classes, hurling us into Lent.
Our congregation doesn't have the imposition of ashes during the evening service on Ash Wednesday. I'm not sure why that is but that hasn't been something Phil decided to change. However, I wanted to make that available to our children. So while rushing hither and thither Phil took a minute last night to put the ashes on our babies.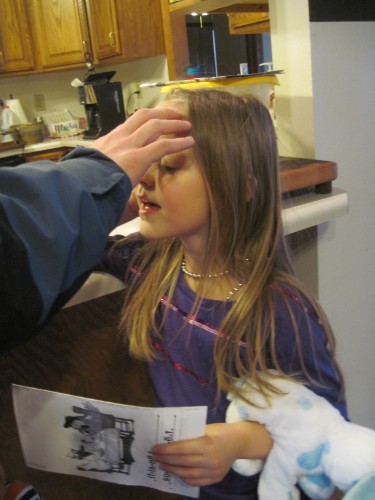 And Here's a good post on seeing Ashes on your babies.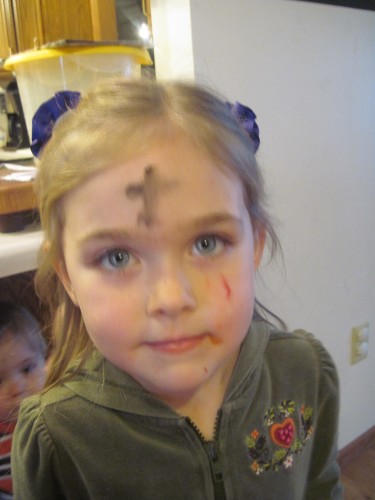 Because life is crazier now than it has been in the past, I'm forced to keep our church year observances much simpler. My focus now other than teaching has become the meals served on certain days.
I figure since I have to cook anyway I can make a dish that reflects a particular day on the Church calendar.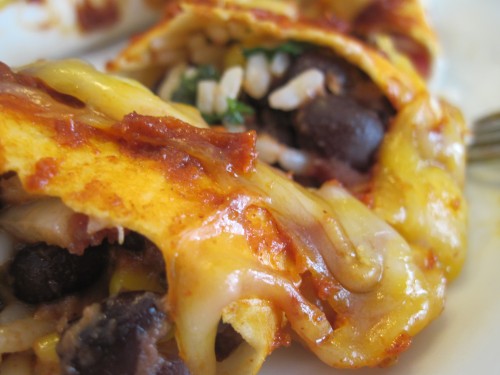 For Ash Wednesday Black Beans always seems the right choice so Black Bean Enchiladas it was.
And backing up a bit to Shrove Tuesday, we "rid the house of the fat" well, I made the traditional pancakes. There's still a lot of fat in the house.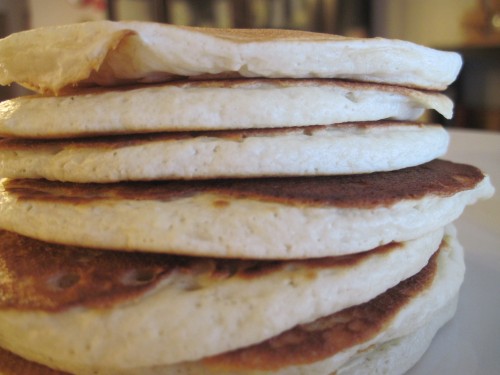 I also tried beignets this year. So good! Unfortunately I was the only one that ate them. And by ate them I really mean "THEM"….10 of them. Phil did have one but the babies weren't fans.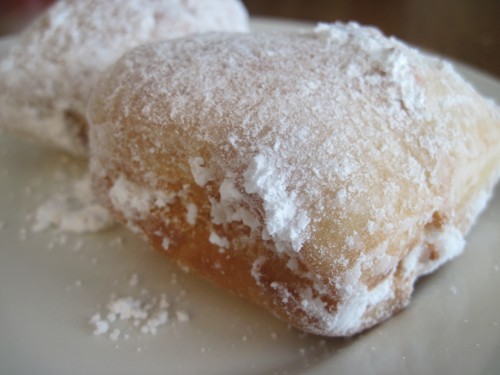 A mountain of beignets and only me to eat them!!
Fat Tuesday indeed!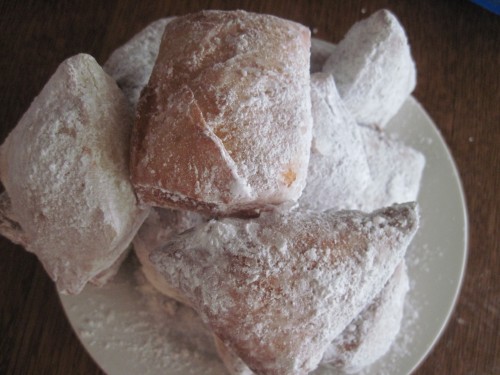 Just look at all that powdered sugar y'all. Thank you Paula Deen!
Our Plans for Lent:
Alms – each day the kids will count something and get a penny for each object to add to our church bank. We also have a couple family giving opportunities.
Prayer – Learn a different table prayer to use during Lent, pray for our friends, neighbors and pastors using our prayer jar and calendar from last year.
Learning (no Fasting for us, not ready for that yet) – Jesus Tree lessons and wreath for evening devotions (as we did during Advent), learn hymns 422 and a couple others I still haven't decided on. Continue to work on memorizing the Commandments with explanation and a couple memory verses from our Small Catechism. I may try to do a daily craft with the littles that are home in the morning as I did last year  but that might be more than I can chew this time.
For Me:
Continue to memorize Psalm 51 which I started last Lent.
I'd love to hear how your family observes Lent!