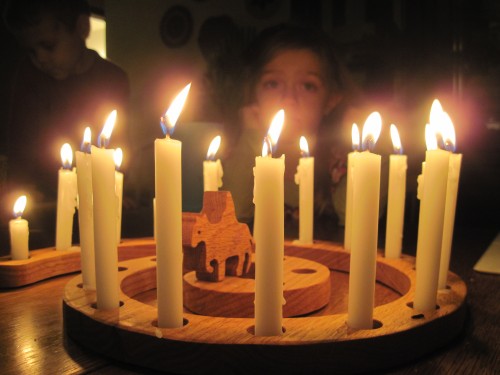 Advent is coming to a close and we are anxious for Christmas at our house!
I have enjoyed our evening Advent devotions using our Jesse Tree and spiral wreath.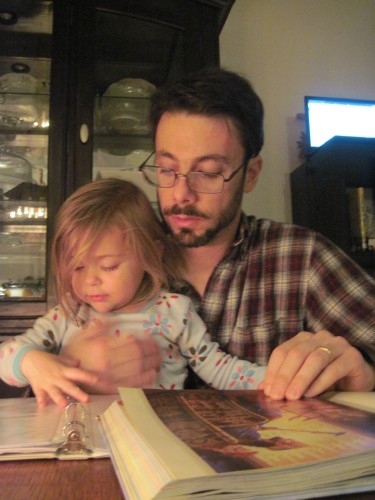 A snippet of the big girls reciting the Catechism so I don't forget their little voices.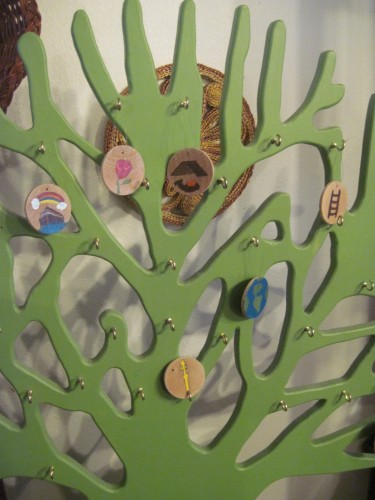 I loved sitting together at the table, listening to God's Word, singing a hymn and watching the candles flicker in our wreath, but it just wasn't always the easiest thing to get done. There isn't much that is easy with 6 little ones.
Maybe it's like that at your house too, the Jesse Tree, over half bare reminding you of the evenings when you didn't get around to a lesson. We had a lot of those nights!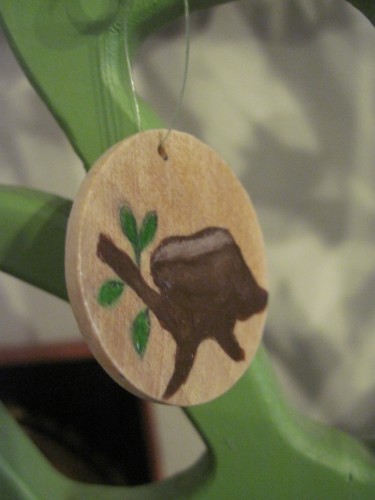 But they have had fun with our Advent Calendar, opening a door each day to find a little treat. They could find the days by themselves this year! The numbers getting bigger, all the time getting closer to Christmas.
Lily and Clara had their school "Holiday Programs". Here's Clara's preschool class. Really I had no idea what they were saying, something about a "Santa Hunt"? Clara is on the second row, third from left…looking as confused as I was.
Here is Lily's kindergarten class. She's so shy but she gets better each year at singing in her programs. She's there on the front row, right next to the director's arm, looking so prim.
And since we're on things the girls do at school for "Christmas", I had to share the greatest Letter to Santa I've ever read. All the Letters to Santa are printed in our local newspaper every year. Here is Clara's.
"Dear Santa,
My mom doesn't let me have Barbies, so I would like one of those. Gerhardt would like a toy airplane. Can you get my mom some new diapers for my sister? My daddy needs a new chair for his office. Esther needs a new favorite toy. Lily likes princesses. Ephraim needs a new baby book.
Love, Clara"
She's so thoughtful. And now the whole town knows I don't let the girls have Barbies….and that we need diapers.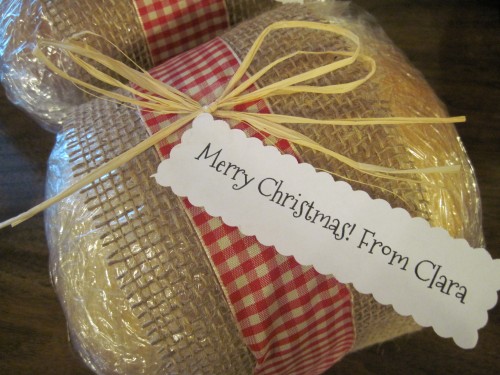 Friday was the last day of school before Christmas break. Our teacher gifts this year were home made loaves of bread.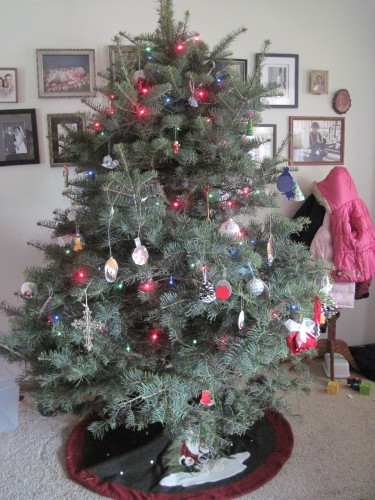 We got our tree last week and yesterday got around to decorating it.
I let the babies do the decorating. And you know what? I'm leaving it just the way it is.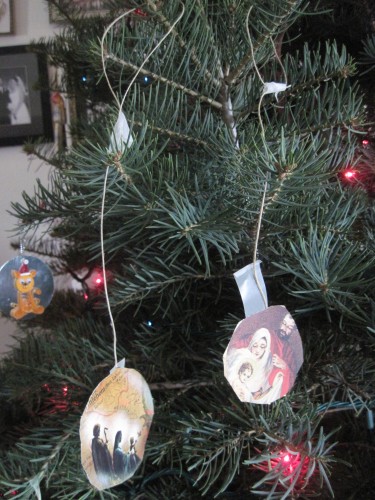 Handmade ornaments and all.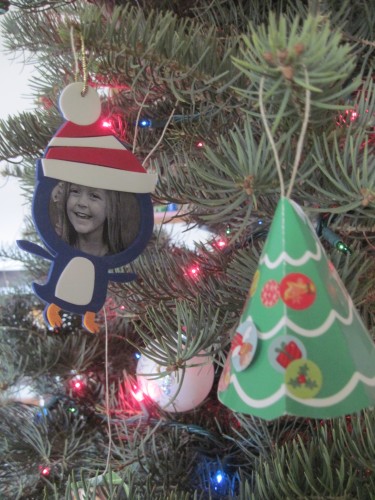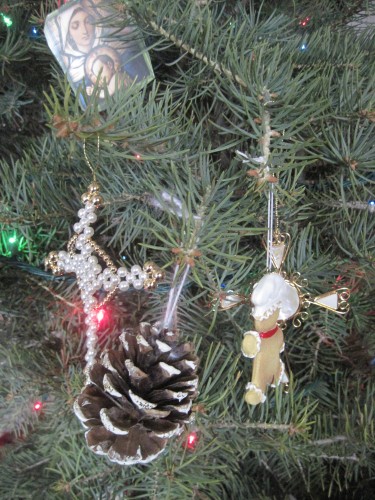 Perfect.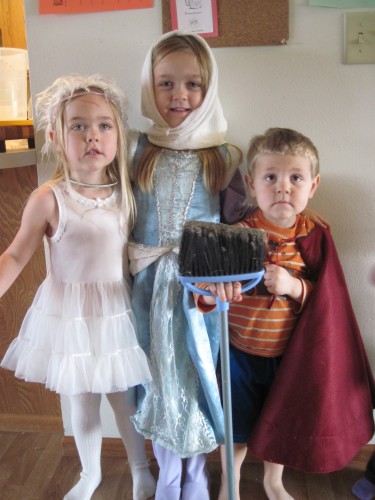 Blessings to you all as you prepare for the celebration of our Lord's birth!