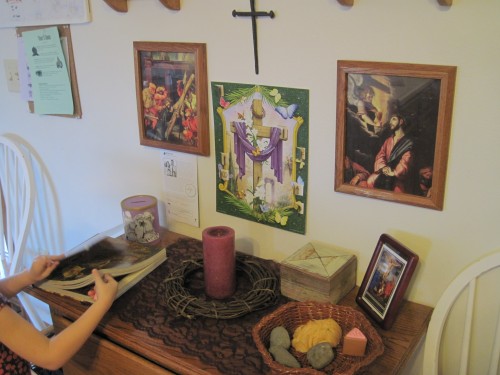 This year's Lenten table.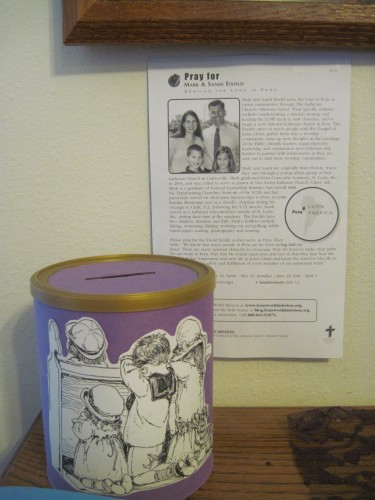 Our prayer jar with an opening for adding more prayers. This year we are also praying for a missionary family throughout Lent.
I chose the Eisold family who serve in Peru.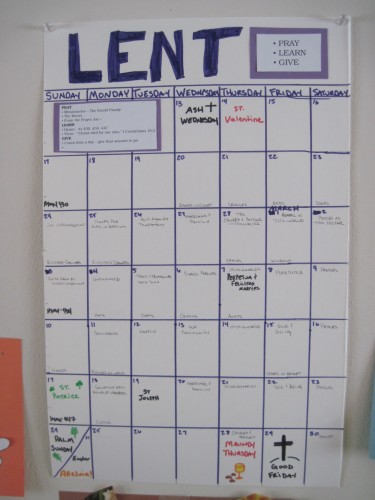 To help me stay on task and organized I made a Lenten calendar like this one, very simple, just not very "neat" so don't look to closely.
I've given myself 3 times during the day to fit in prayer, giving and lessons so if it doesn't get done in the morning I try after school, if not then, then hopefully after supper during our family devotion time. With lots of little people I'm learning that you need wiggle room or time, when teaching them things. And certainly there will be days when none of our Lenten intentions, if I may use that word, get done.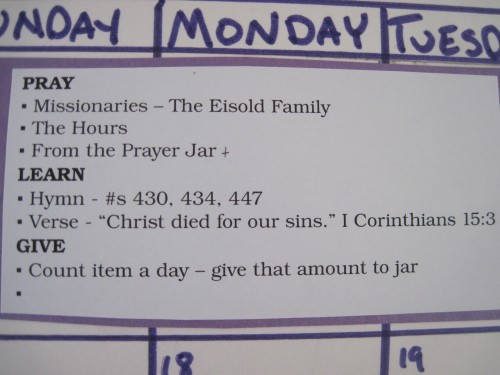 We'll work on 3 hymns this year and a memory verse.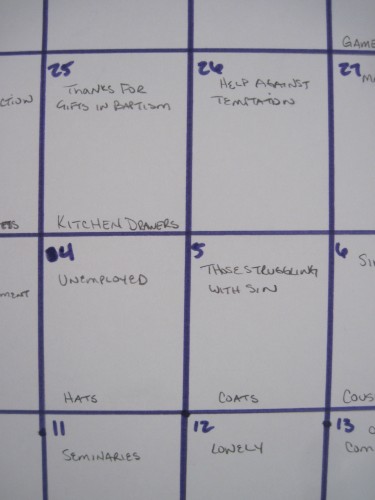 On each day I wrote what we try to pray for in addition to a "jar" prayer. Also an item around the house that we will count. The kiddos count how many…beds we have for example, receive a penny or nickle for that amount and then add it to our Giving Jar. We will take our collection to church on Wednesday night services through Lent or all at once on Easter Sunday.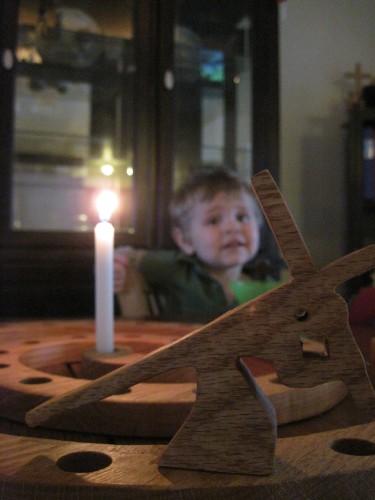 Would you like to share your Lenten Plans with me? I'd love to post what some of you are doing!