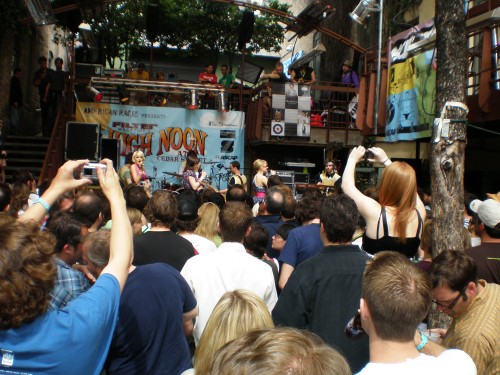 It's time for the South By Southwest Festival back in my home town. Every year during this middle part of March I'm reminded of old days past and that culture unique to Austin Texas. Even up here in Nebraska you'll probably hear something about it.
I read this in this Sunday's Omaha World Herald;
  "When you're in Austin, Texas, surrounded by people, music, bars, bands, Lone Star beer, tattoo parlors, musicians, burrito stands, rock fans, pizza shops and amazingly, even more bands, I'm not sure it gets any better.

We're talking about the South by Southwest music festival which begins on Wednesday in Austin. SXSW is a magical time when tens of thousands of people converge in the Texas capital city to see thousands of bands perform in hundreds of venues."

Kevin Coffey Omaha World Herald Staff Writer
This used to be "my scene". The music, bars, bands, Lone Star beer, musicians, burrito stands, rock fans, pizza shops. To think about it now is exhausting and well, just so strange! A completely different world from where I live today.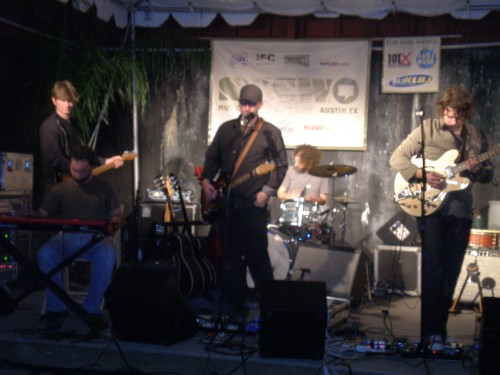 Where I came from musicians were a part of life. I worked with these fellas.
Almost everyone I worked with was "in a band".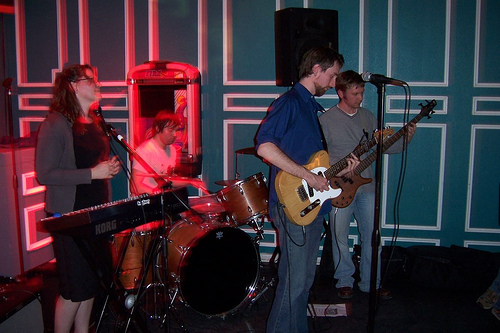 And so I was too, yes that's me…in a band. I know I know, we all have our "I was in a band" story. Just bear with me as I walk down memory lane for a minute.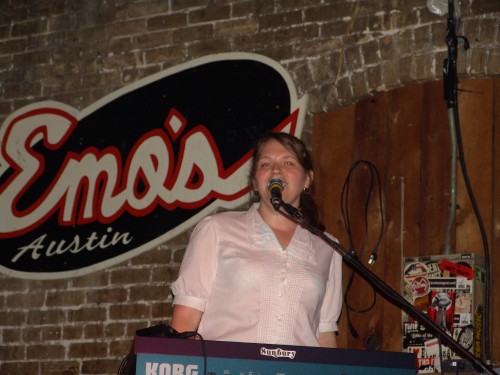 I sang harmonies and fiddled on the keyboard.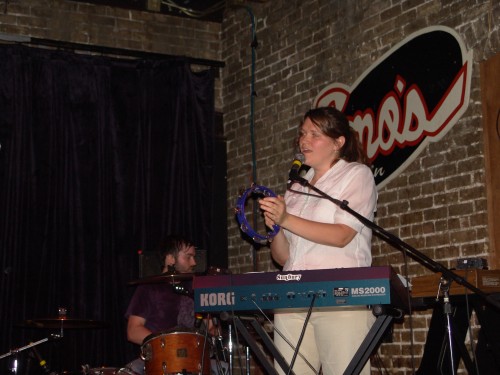 And I managed to play this! It's ok, it's hard not to be jealous.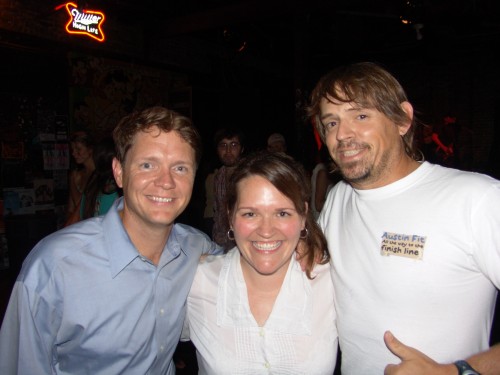 I was famous…well, my brothers liked me.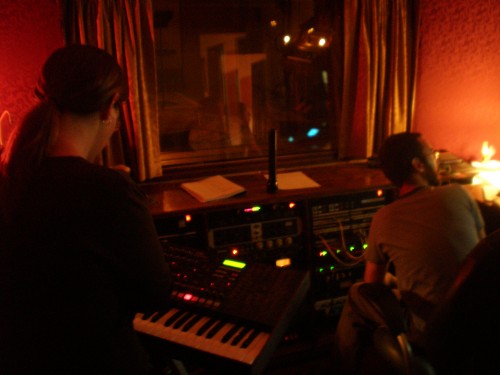 And I've got two albums to prove it all!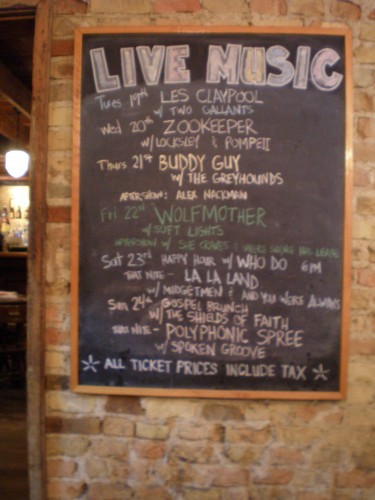 That's us there. Can you see it? "You Were Always" in bright lights!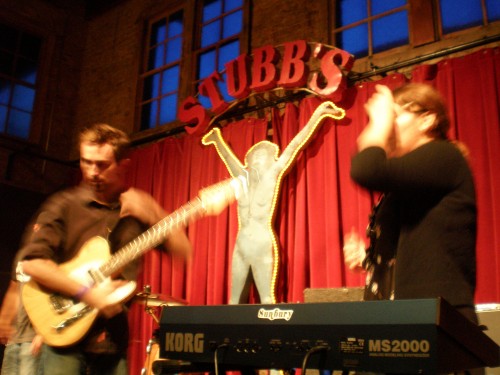 We even played the same stage Janice Joplin played on. Or is that Janis Joplin? I don't know.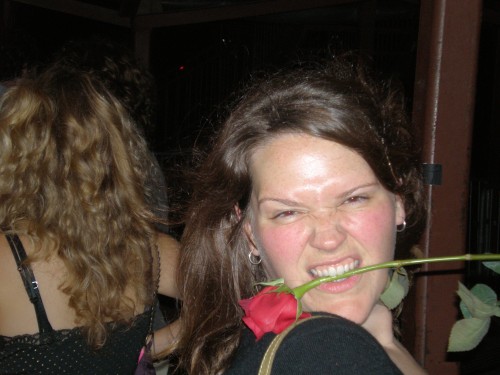 Anyway, I was a Rock Star.
I laugh now to think how much "my scene" has changed!
Now I rock babies and sing Twinkle Twinkle Little Star.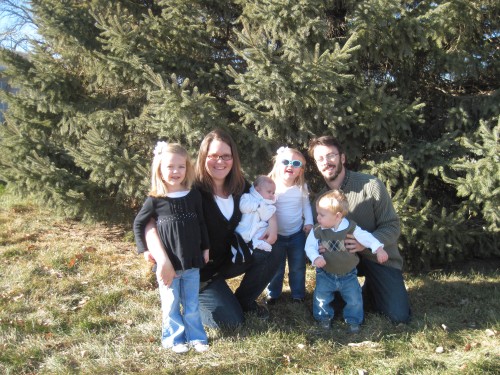 My new fans!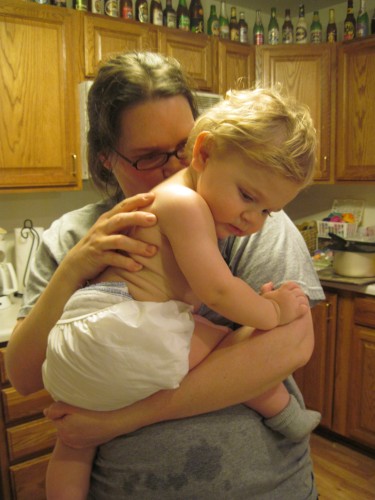 I don't miss that "scene" but I do miss making the music. That was fun. Sometimes there are a lot of things I miss, but I've gained much more than I ever imagined I'd be given.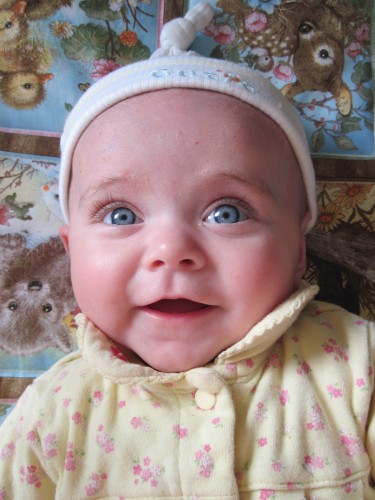 And I'm so proud of the music I make now (not that kind of music Esther).
I wouldn't trade any of this…on most days.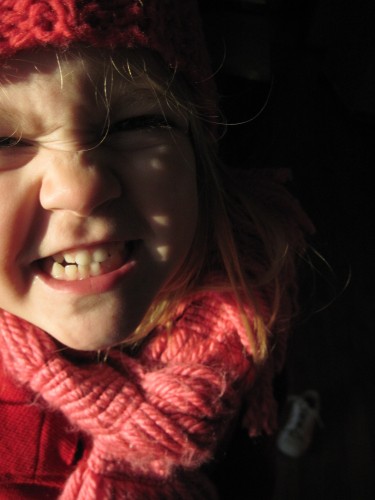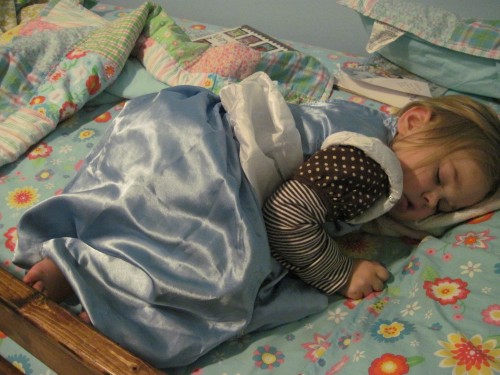 My how things have changed….
You can hear my band HERE if you'd like. Just so you know, twice they attempted to replace me. They tell me that the band just wasn't the same after I up and ran off to NE to marry my man. So a couple songs will not have me playing or singing, those songs are Juliette and Oh Valentine. Though I think the girl who is singing sounds lovely.
Ok, Flashback over.