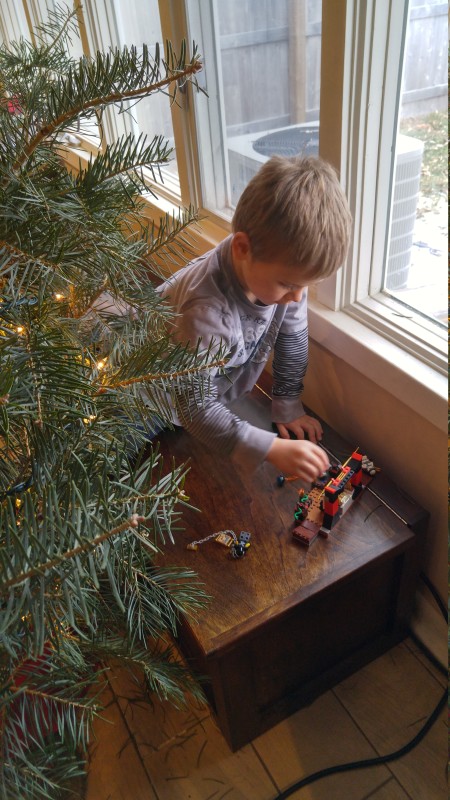 The 7th day of Christmas. Today I forced the babies to be quiet for a while and listen to one of our audio Christmas books, The Christmas Miracle of Jonathan Toomey narrated by James Earl Jones.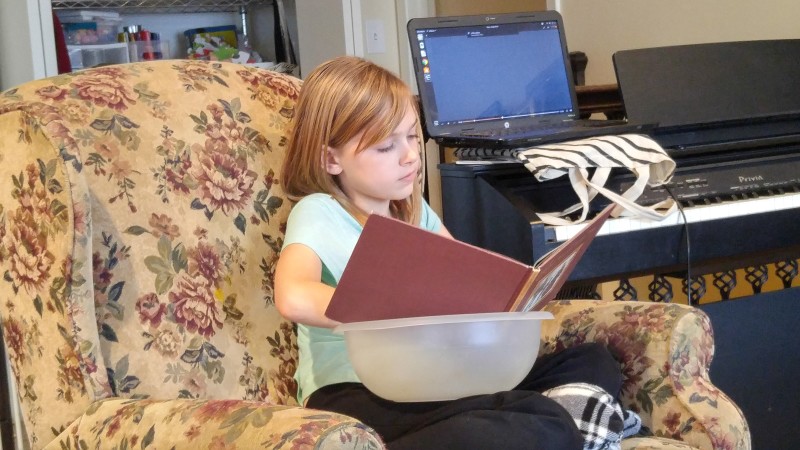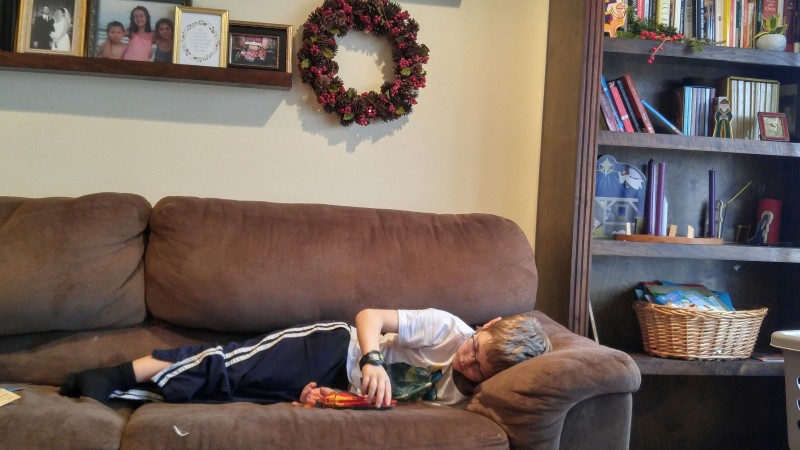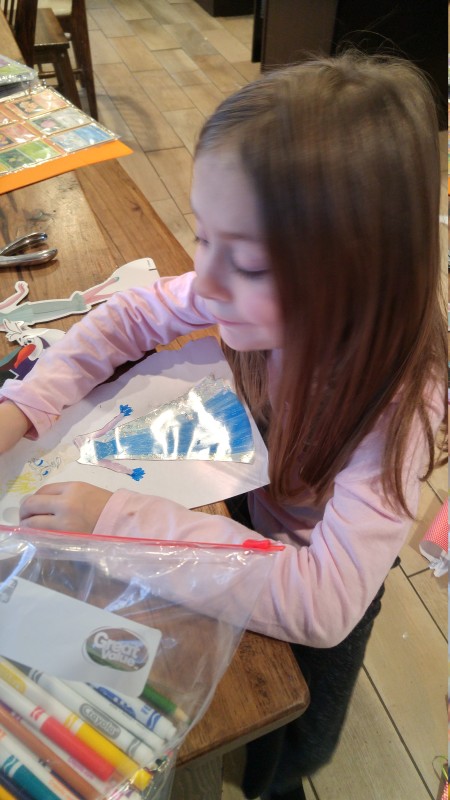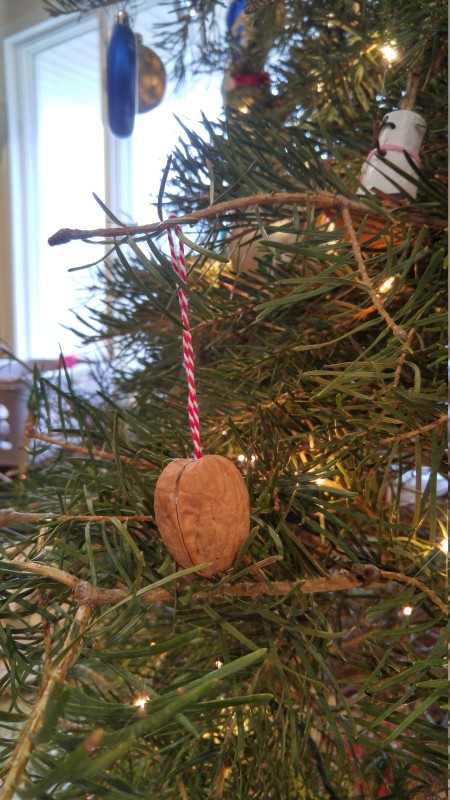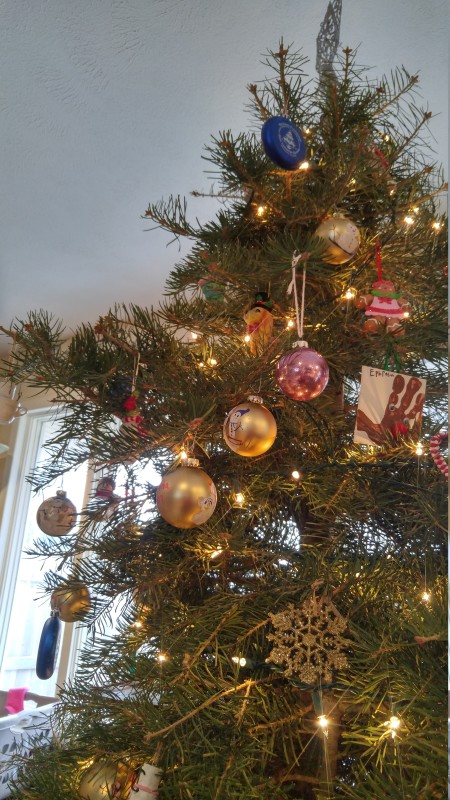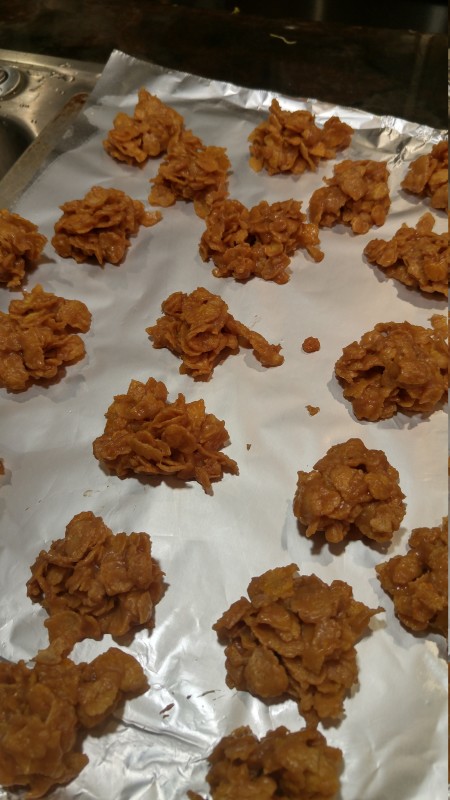 I also made Peanut Butter Cornflake cookies because I wanted them and they make me think of my Mama.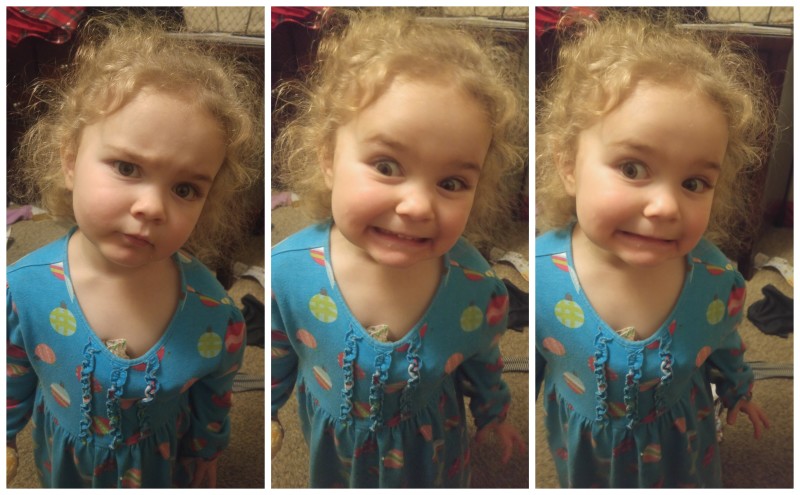 Martha made these faces for Lily to photograph because she's very good at making faces.