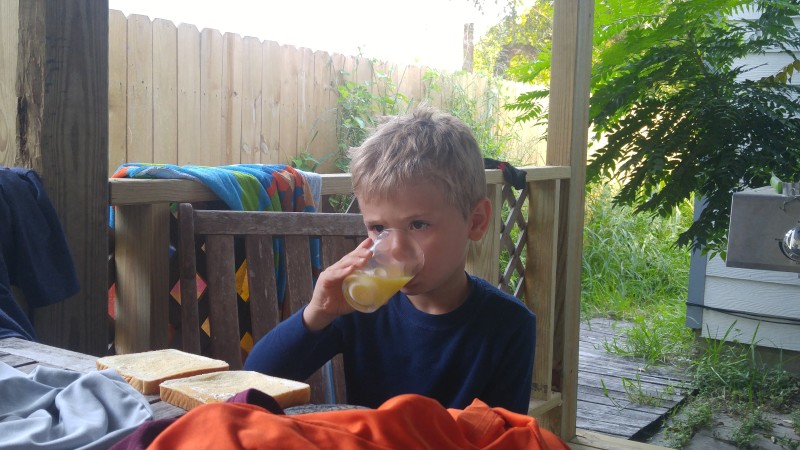 Some mornings in Texas it can actually be tolerable to sit outside. Day 5, Ephraim and I attempted breakfast Al fresco for 5 minutes. This time it wasn't the heat that chased us back inside but the mosquitoes.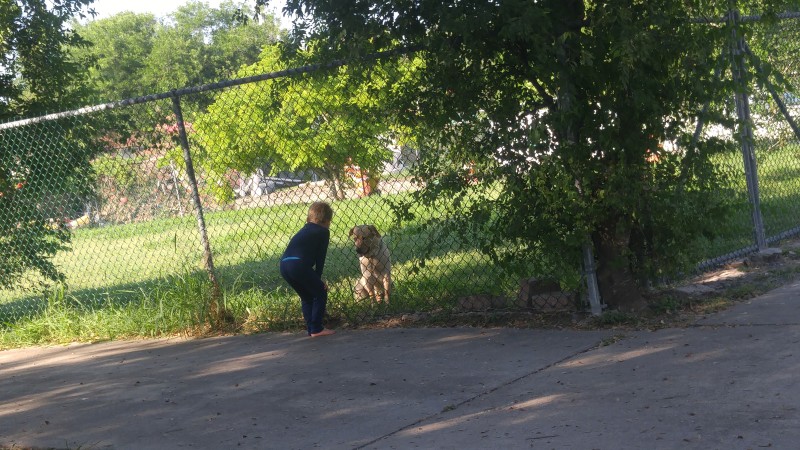 The dog fenced up next door to the rental house was a big source of entertainment for the babies. While I cleaned vomit out of the van Ephraim made a new buddy.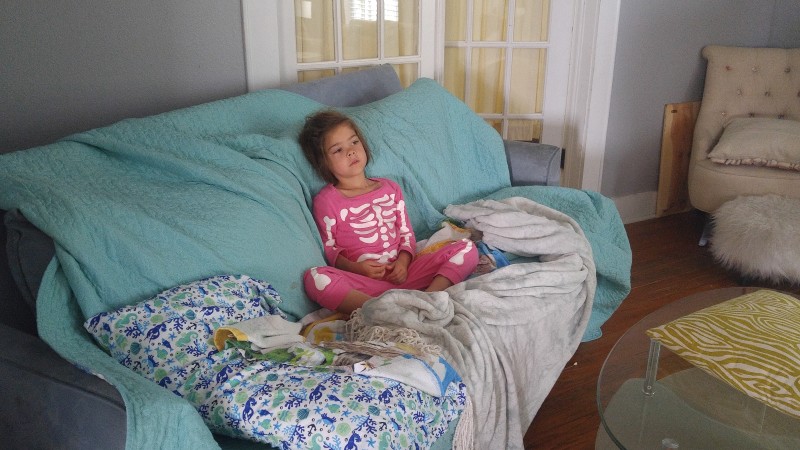 This was our last day in Corpus. I had tons of laundry and packing to do and Mercy was in a bad way so I was happy to let Phil go off with the other babies for a few hours.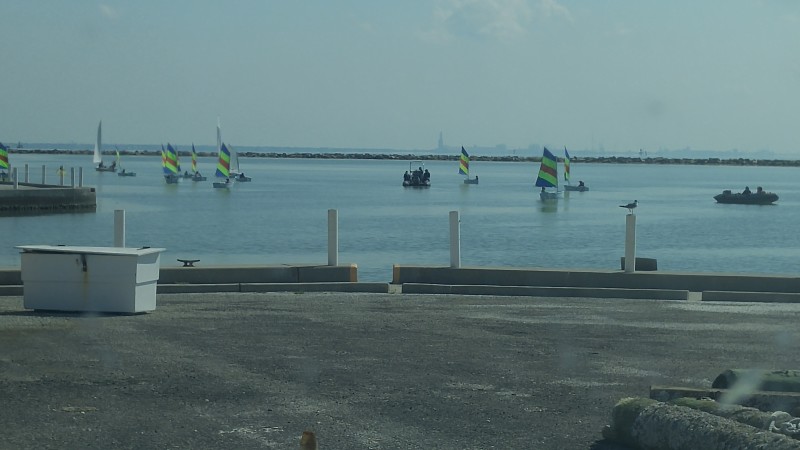 He took them down to the marina and then on to the Texas Surf Museum.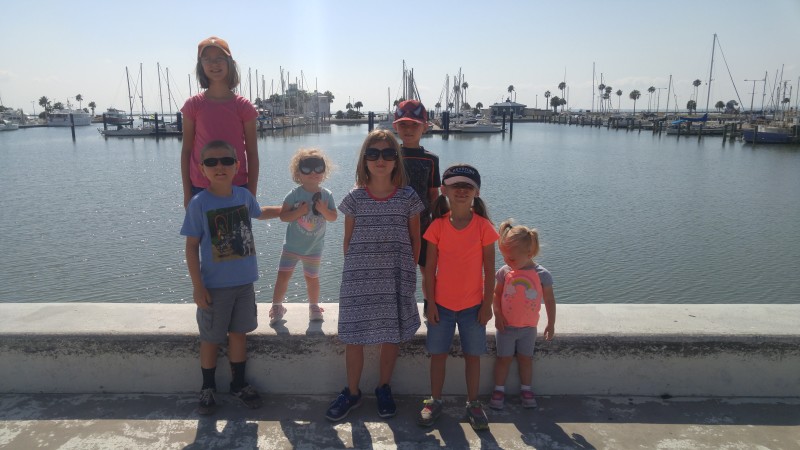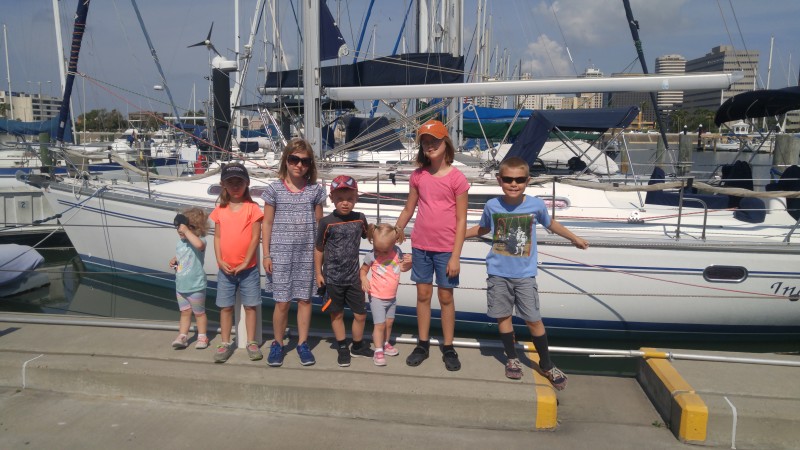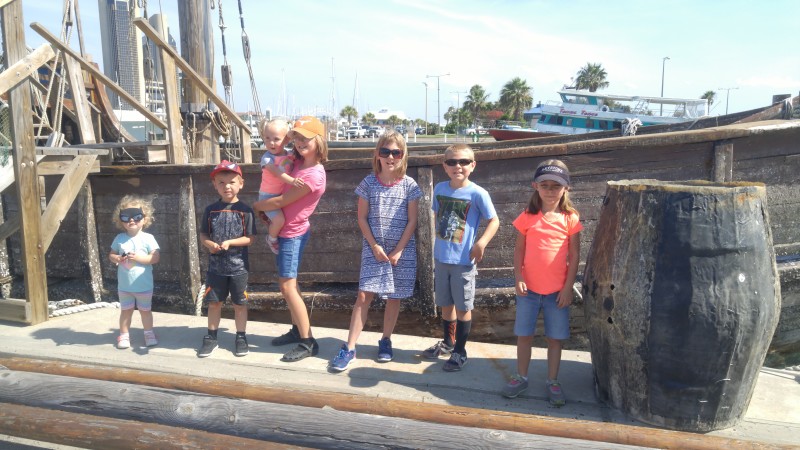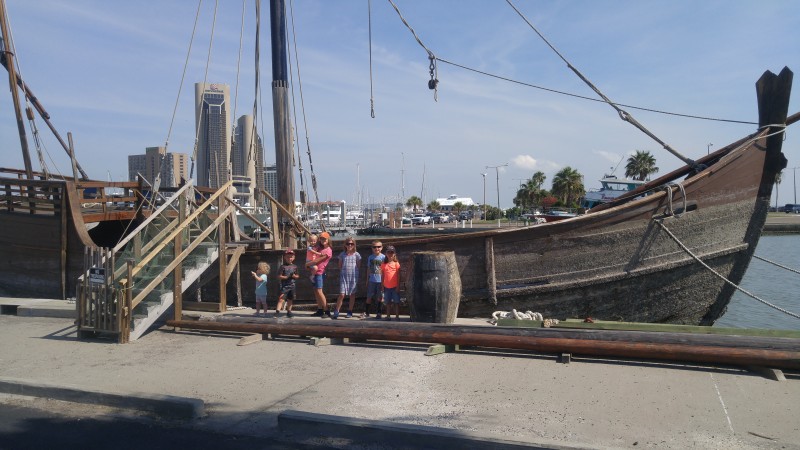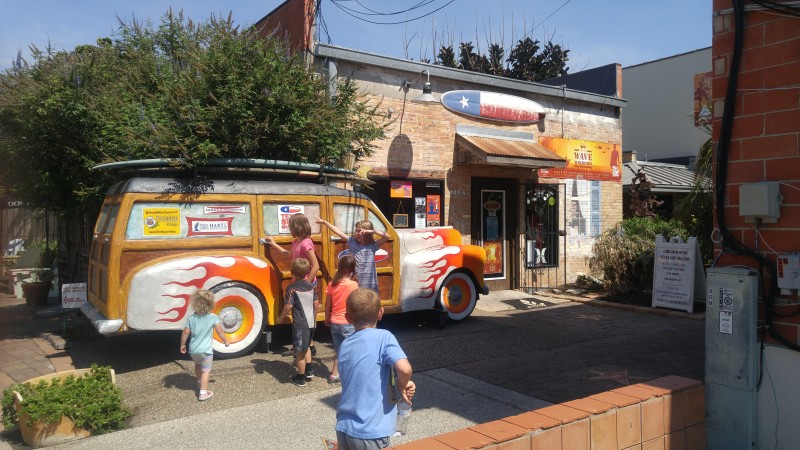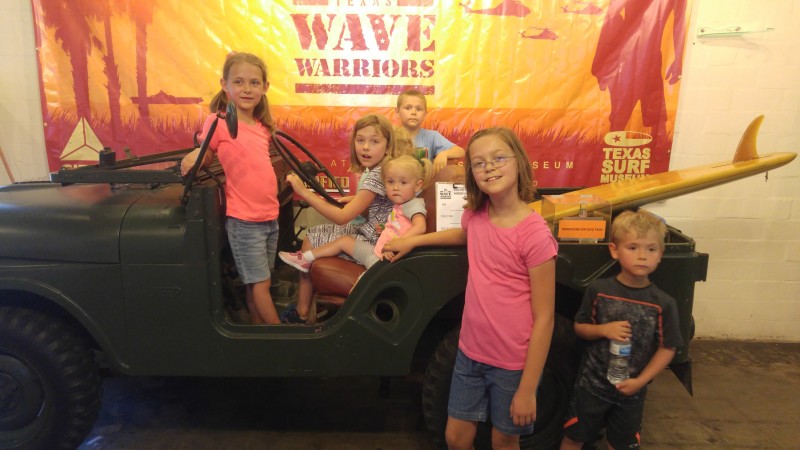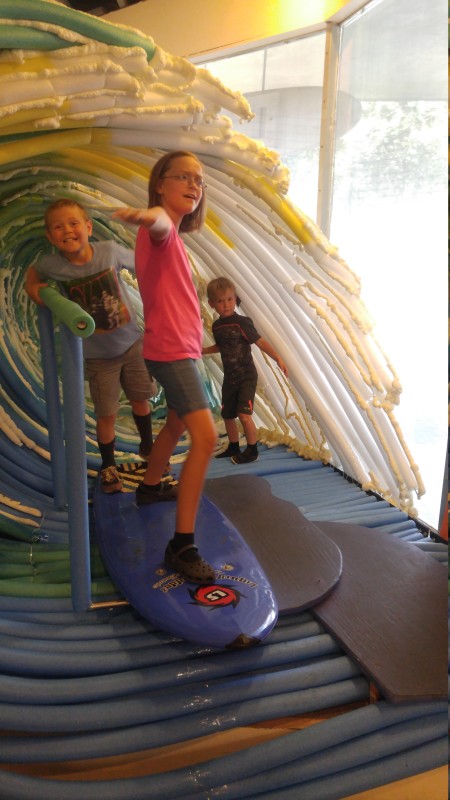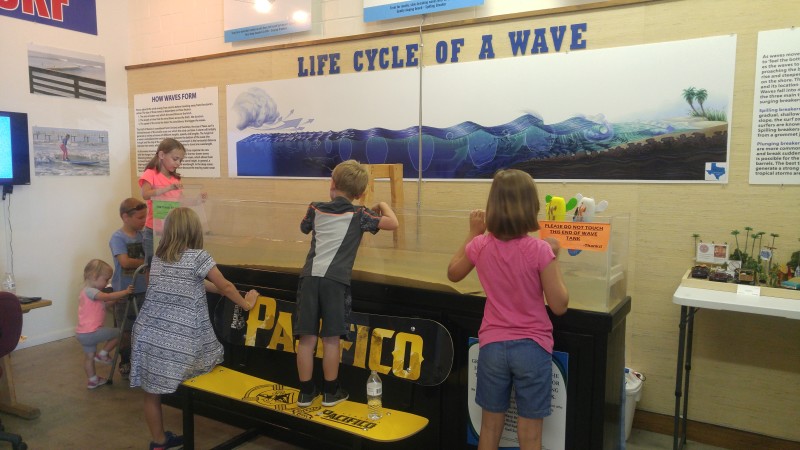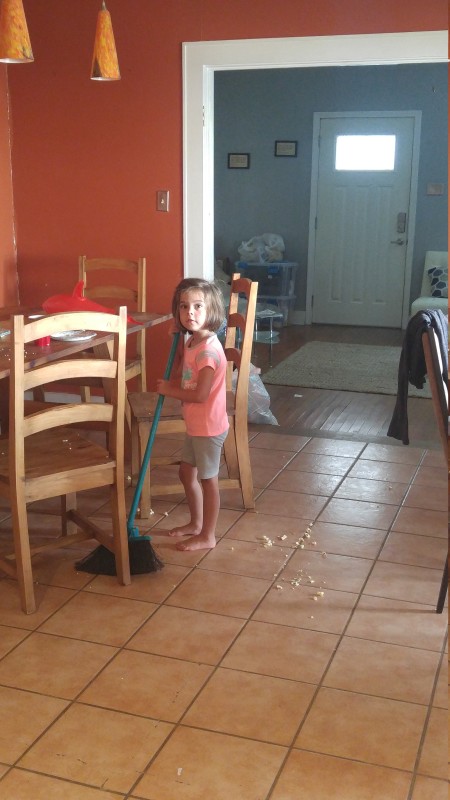 Meanwhile back at the casa, Mercy perked up and wanted to help Mama out.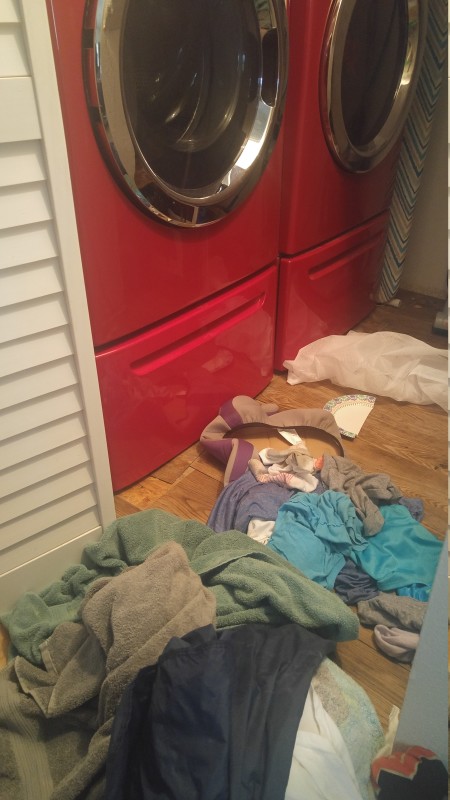 Phil and I had treated ourselves to local pickup for supper several times this week but I still hadn't had any fried shrimp and hush puppies. To me that's what going to the coast is all about…fried seafood. After a long day of work I finally got my beach supper! And it did not disappoint.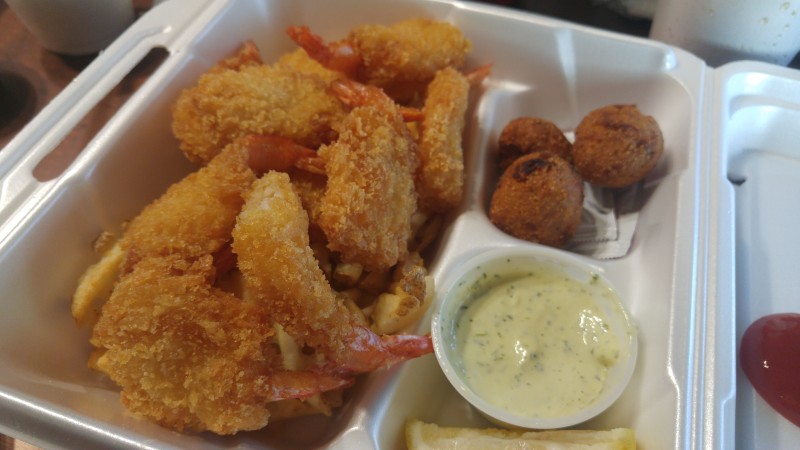 End of day 5!