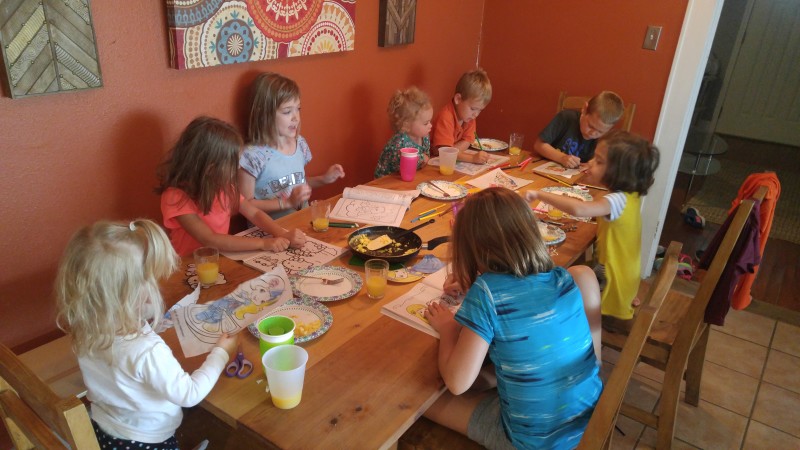 It's so easy to get run down pretty quickly when you're having fun all day everyday. By day 4 we could tell we all needed some down time so we had a lazy morning at the rental house. The babies did what they love to do, color and cut and play with the "toys" they create. I did what I do best; laundry and dishes.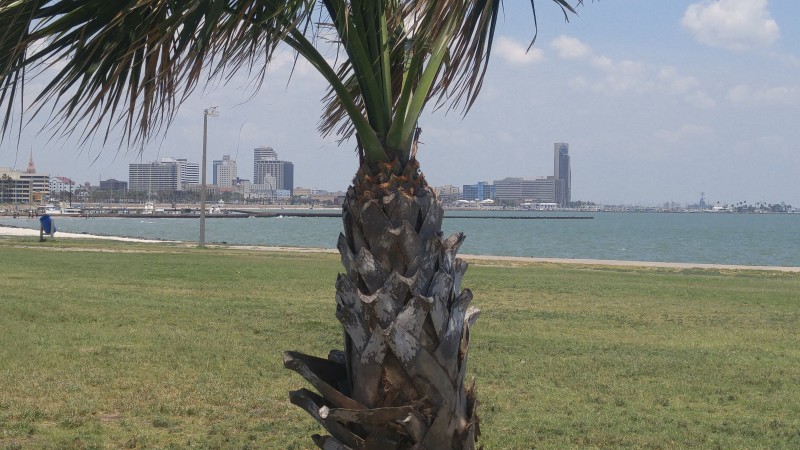 After a while we decided to brave the outdoors and go down to the waterfront park. There was a playground and lots of spots for Phil to fish with some of the big kids.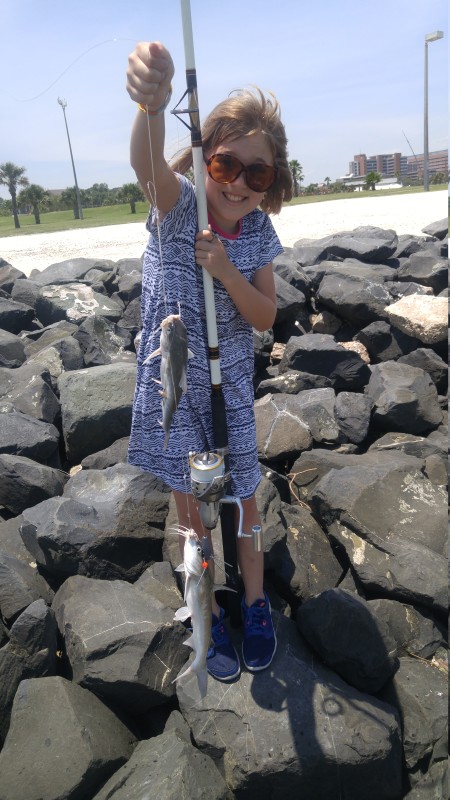 I have to say being outside in Texas during the Summer is more of a feat of survival than something to do for fun. I was terrified of running out of water and had to always make sure everyone had on sunscreen lest they fry slowly and dehydrate alone under a slide somewhere. It was pretty pitiful and hot. So miserably hot.
We finally admitted defeat and went sweating our way back to the house.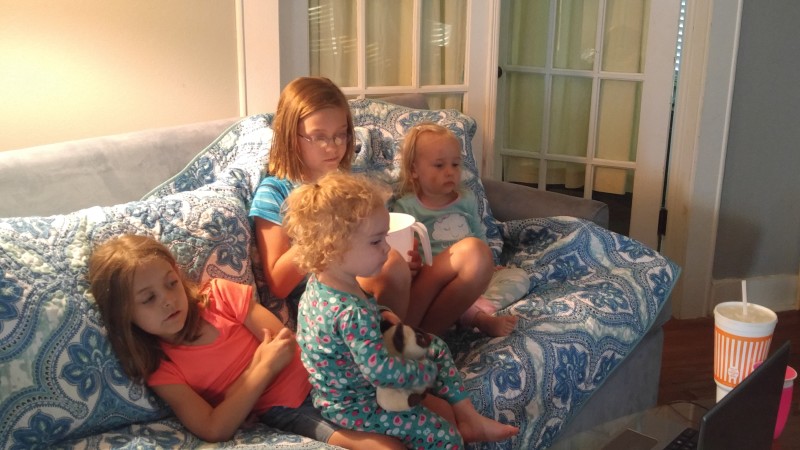 That evening once it cooled to a comfortable 98 degrees, it was time for another excursion to the beach. Some of the girls didn't want to go…and Mama didn't want to go either. We had a popcorn and movie night instead.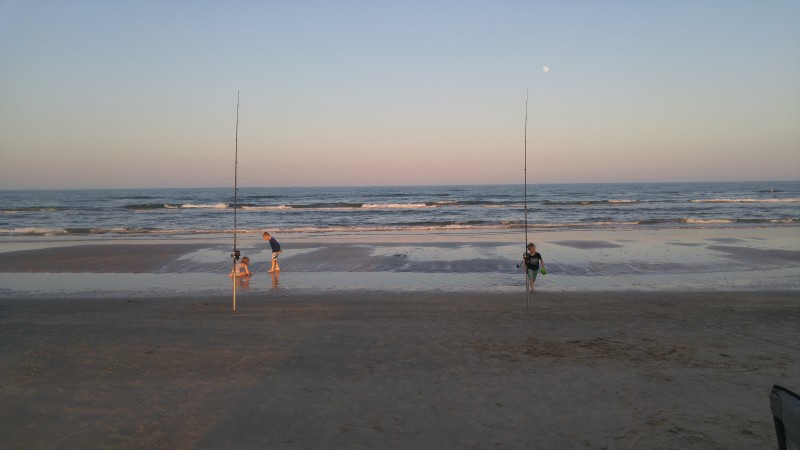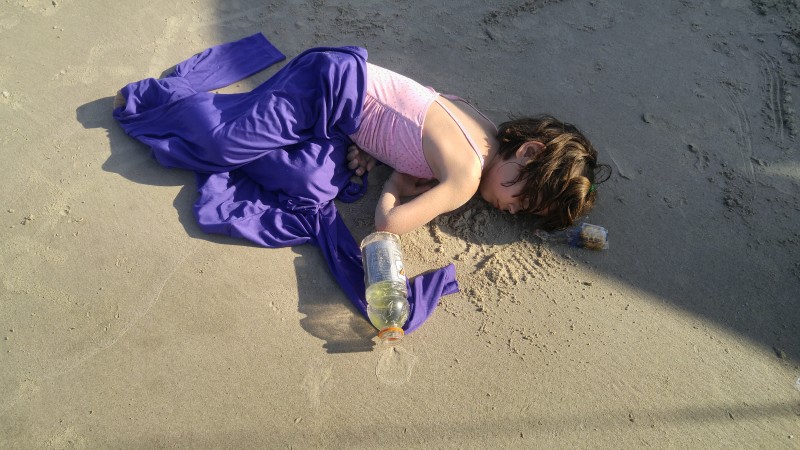 Speaking of pitiful, poor Mercy came down with something that afternoon. She just curled up on the sand and fell asleep. The whole next day she was on the couch with a bucket. We realized Esther had probably had the same thing a couple days before but it hadn't affected her to this degree. Ephraim would soon follow but again, not as badly.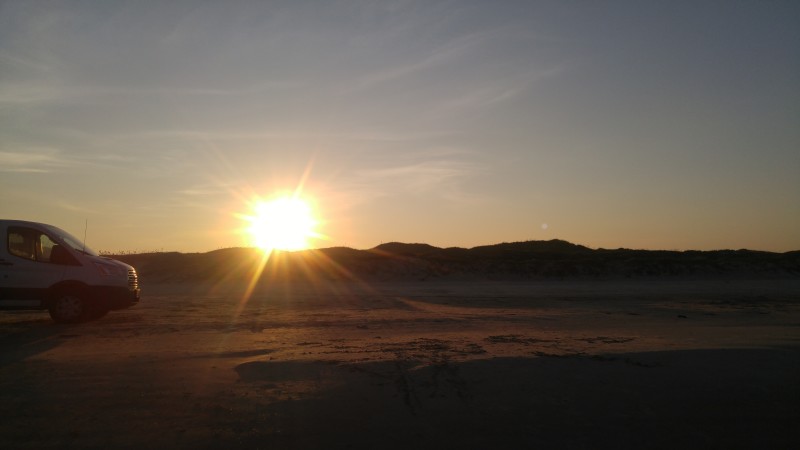 And that's the fourth day of our Corpus Christi adventure!