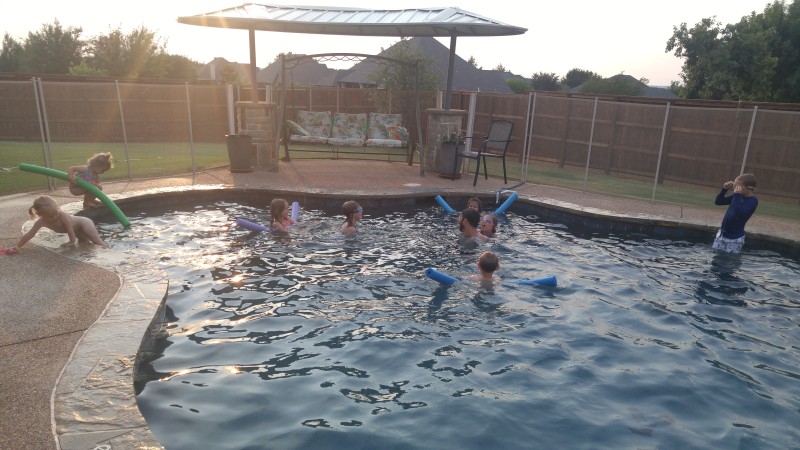 After our time in Corpus Christi it was back for a week at Phil's parents house where the babies spent as much time as possible swimming. This is really the only way to enjoy being outdoors in Texas during these hot months, you just have to be in the water.
This week we also celebrated Lily's 10th.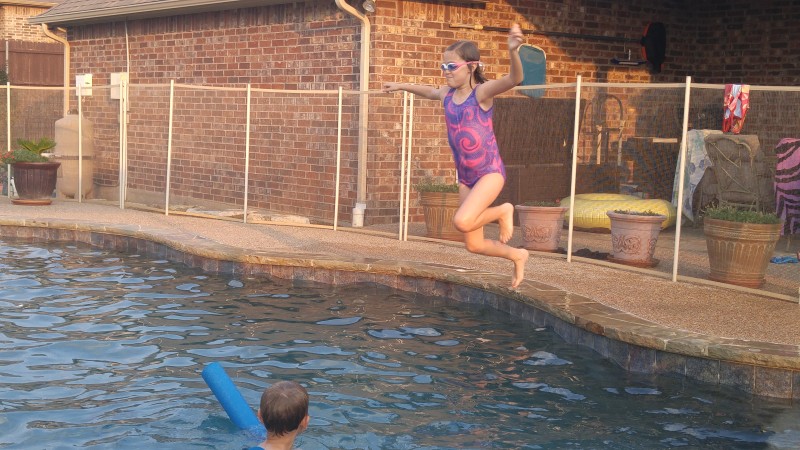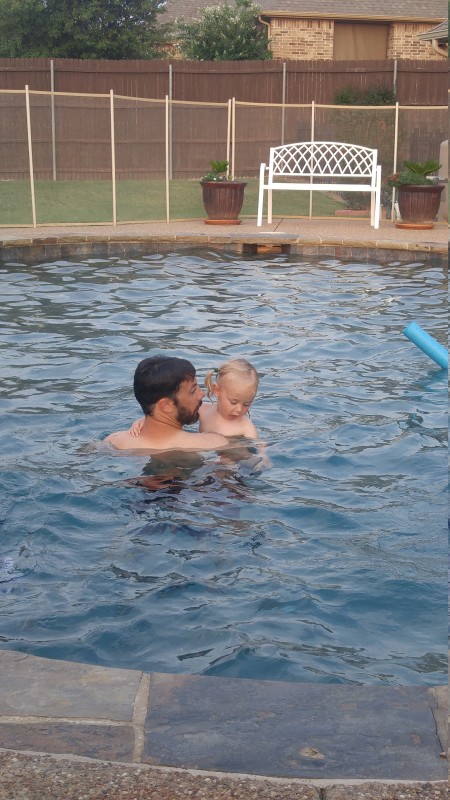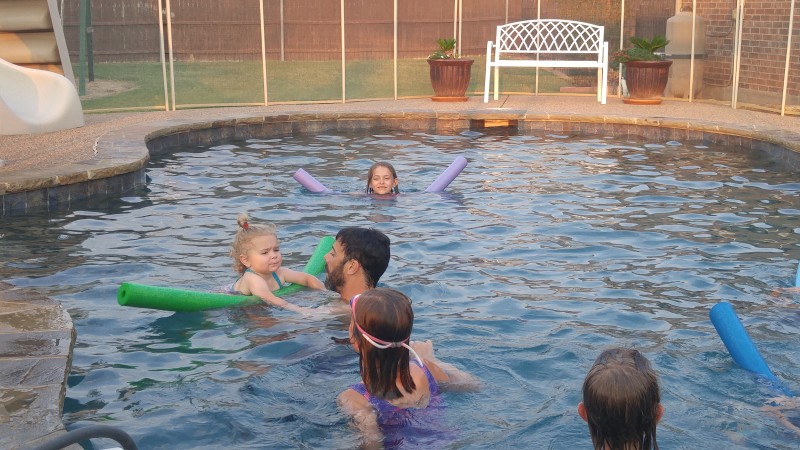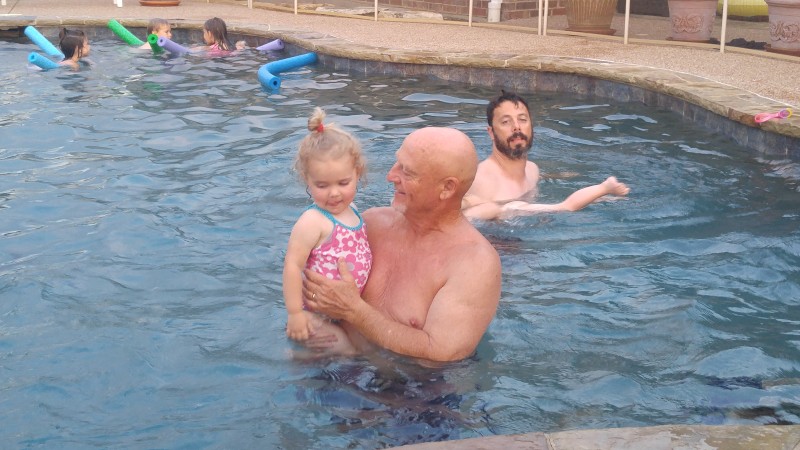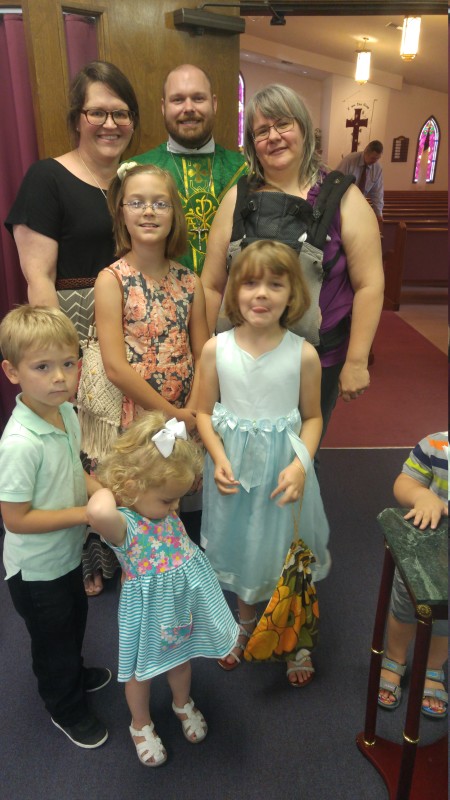 I was excited that my super special cousin and his wife have recently moved over to Arlington where he is now shepherding another flock. It's not too far from where we were in Haslet so we drove down to attend the service at his church that Sunday.
It was a quick reunion but a good one. I'm always so happy to see him and his growing family.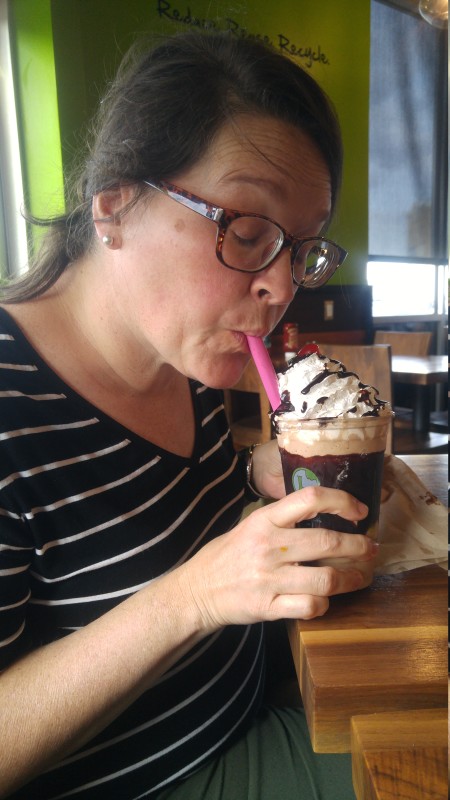 Speaking of happiness, the next night Phil took me out for supper and a movie. He also treated me to a little something I love called a Milkshake. I don't think he even made me share!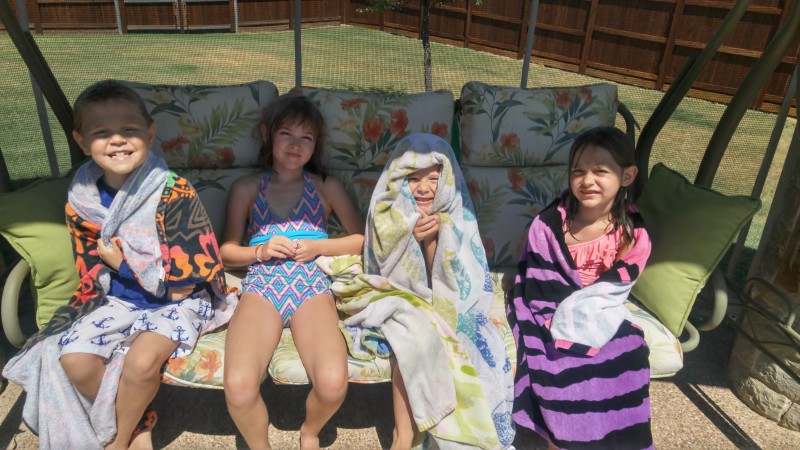 We had a fun time at Grandma and Grandpa's stayin' cool by the pool!