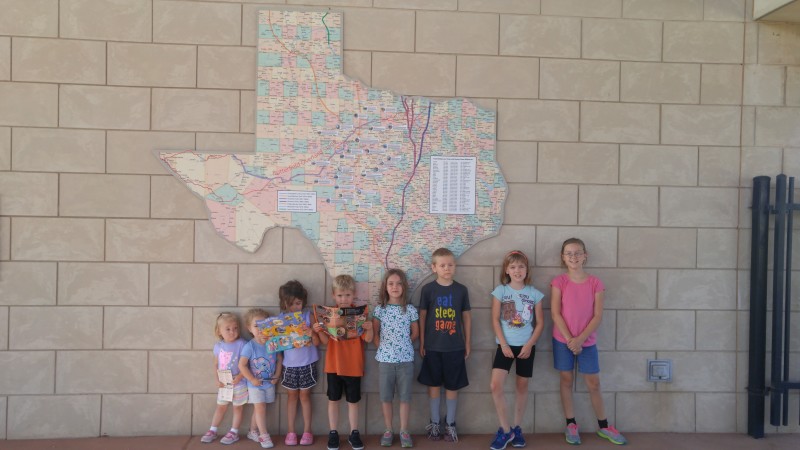 On August 1st, we left Grandma and Grandpa's house and drove West. We were headed to Odessa Texas to stay a couple days with Phil's brother and family. Up to this point in the trip we had already seen a great deal of the Great state of Texas, West Texas was a new experience.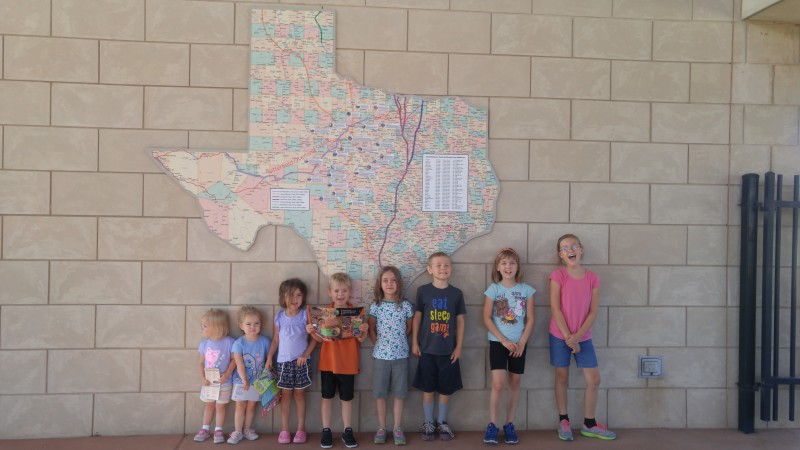 On the road I had the hankering for some good loud Cowboy music. I found what Youtube had to offer (this ended up being some of their favorite) for Western tunes and blasted them. The babies each chose an instrument to be the one they would "play" and formed a backseat band. We passed some time this way and enjoyed the…scenery.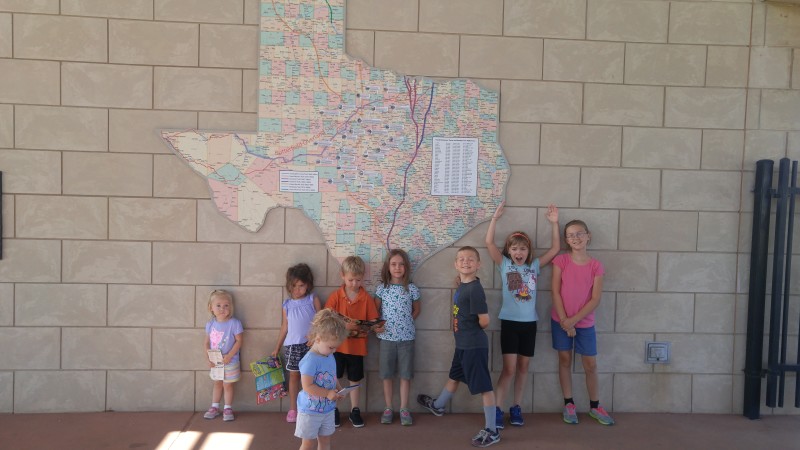 Along the way we several times saw billboards for the "Frontier Texas!" museum in Abilene. We decided we would check this out once we got there and I'm so glad we did. What a fabulous place to visit!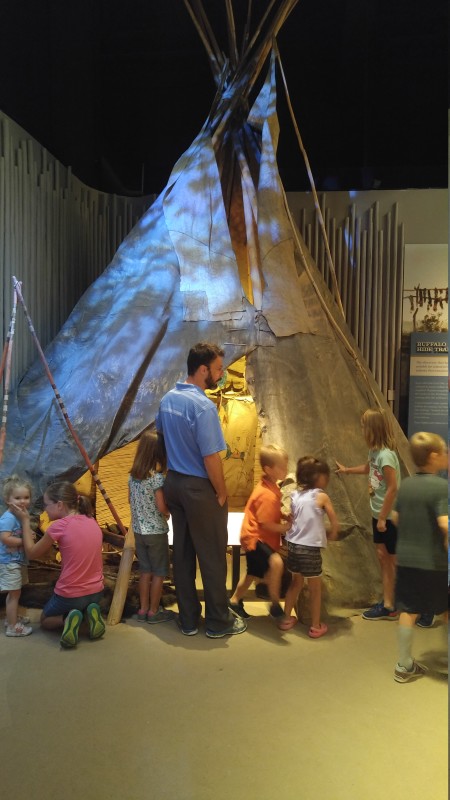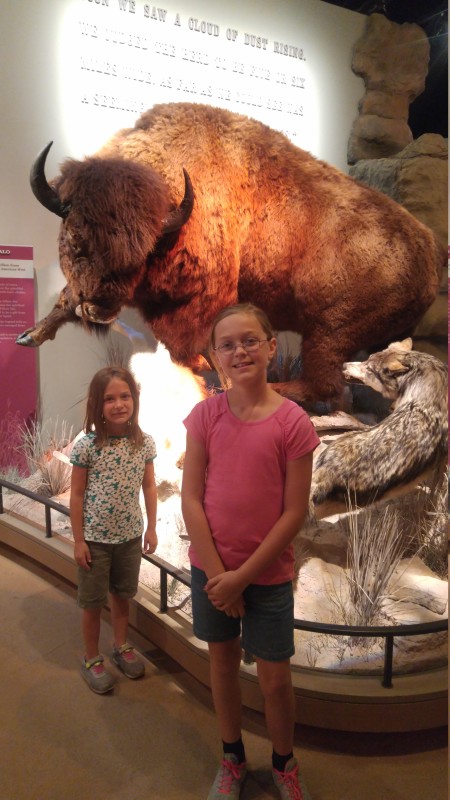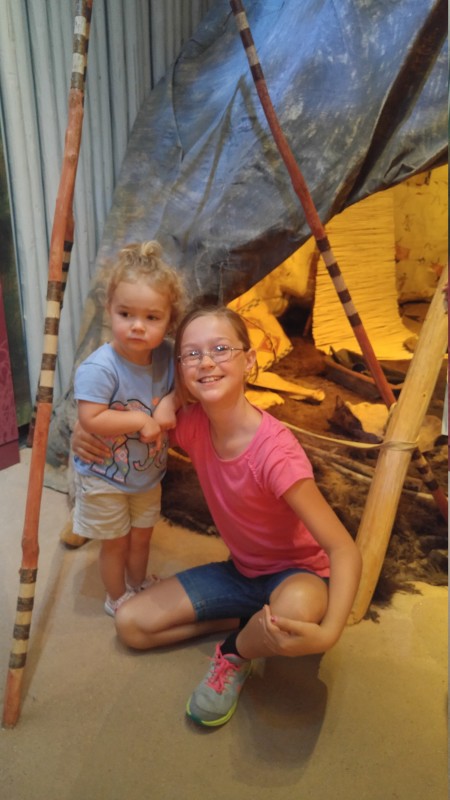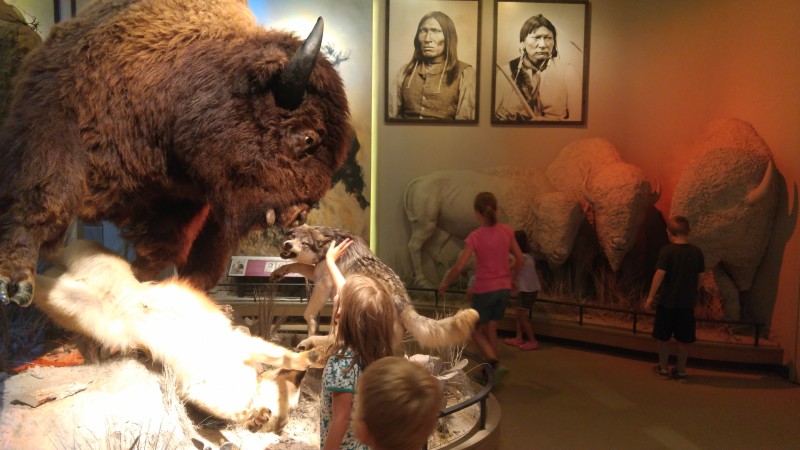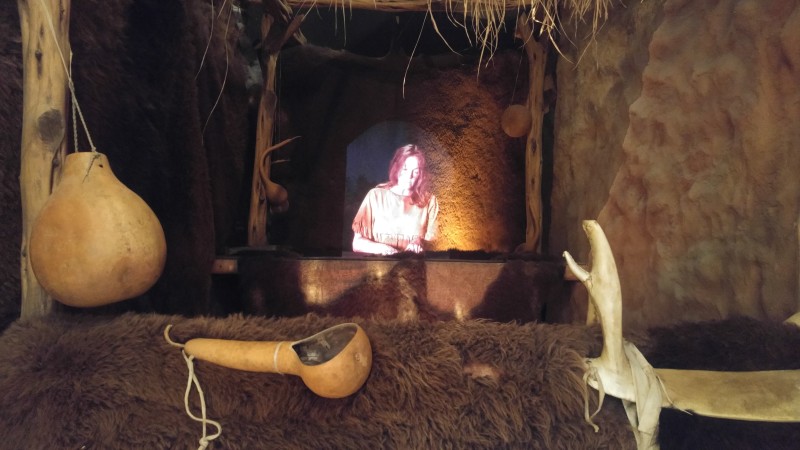 I loved the holographic images of the historical figures you get "meet" along the way through. Each telling their own stories for you. The exhibits were so well done.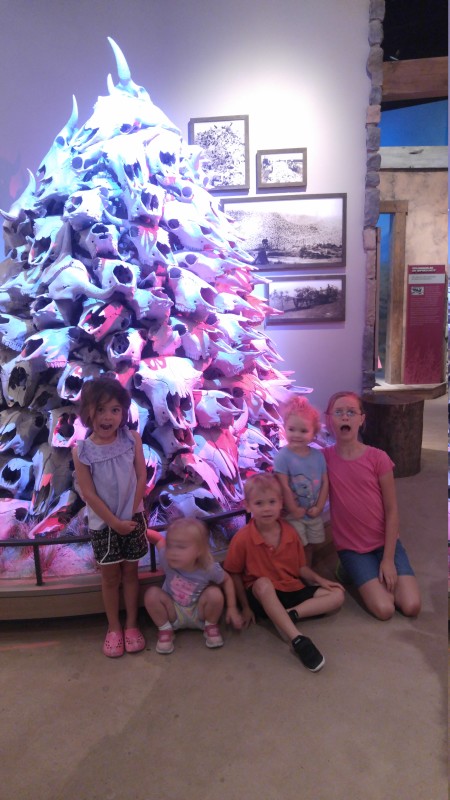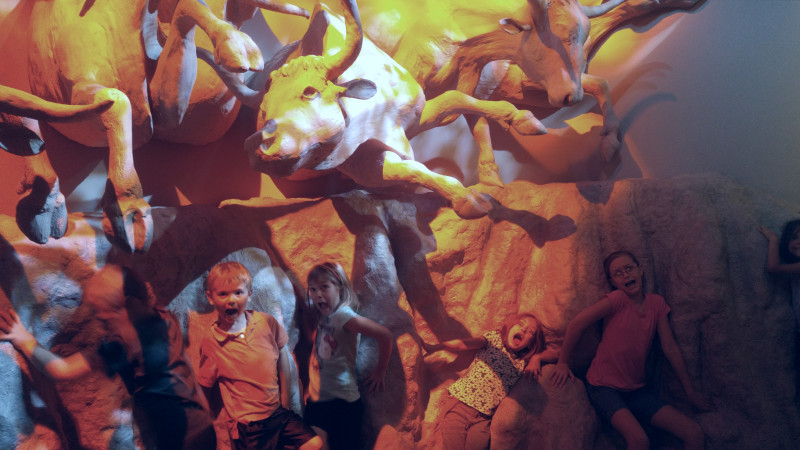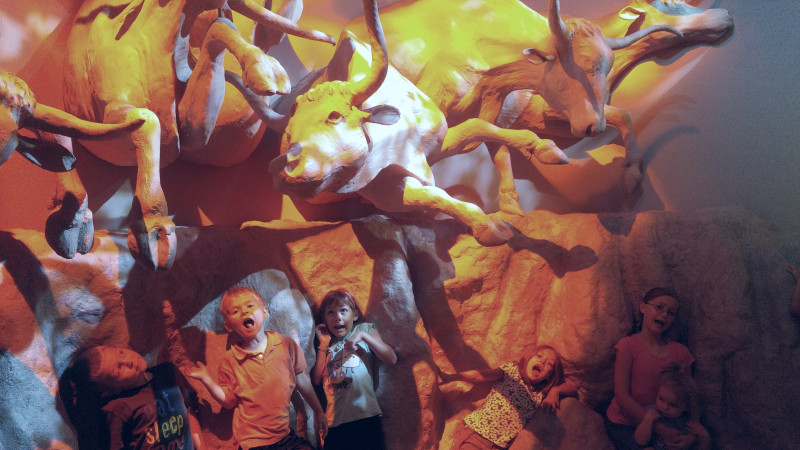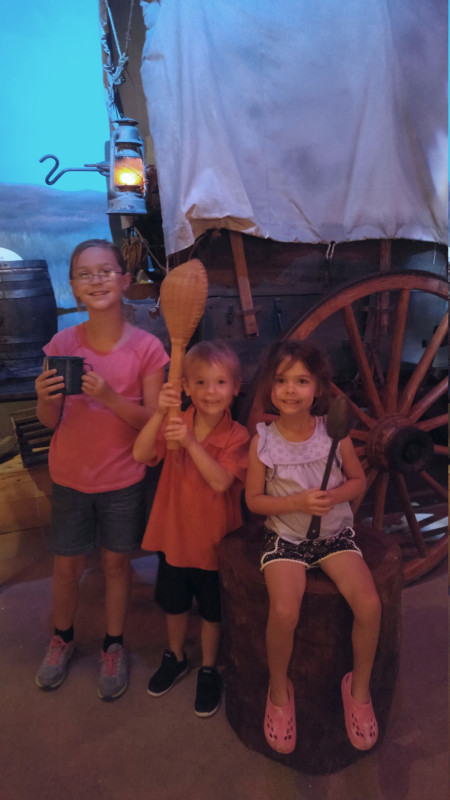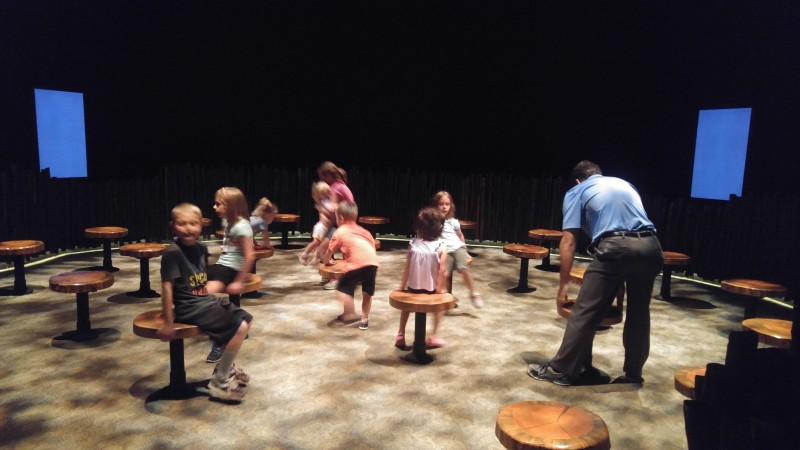 Another really fun thing to do there was the frontier experience theater! You sit and swivel around to watch, listen and experience different dangers of frontier life. We had the whole theater to ourselves…thankfully. I loved that it all started out with the experience of a wolf attacking a mother and her daughter outside their cabin. (They did make it inside before they were eaten.) That wasn't scary at all.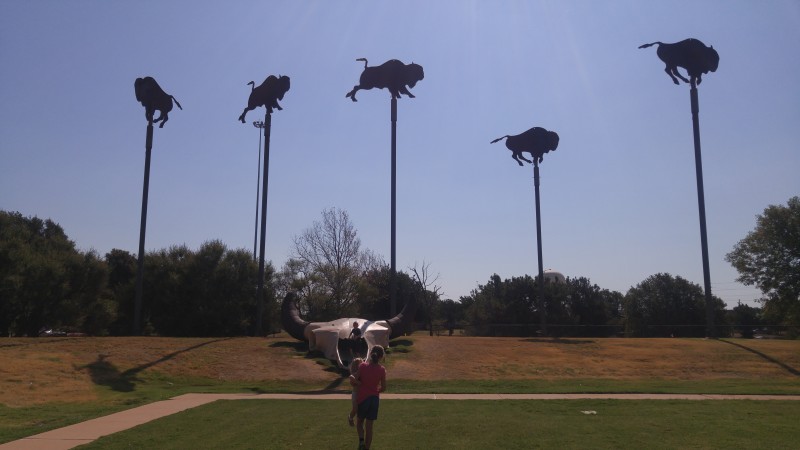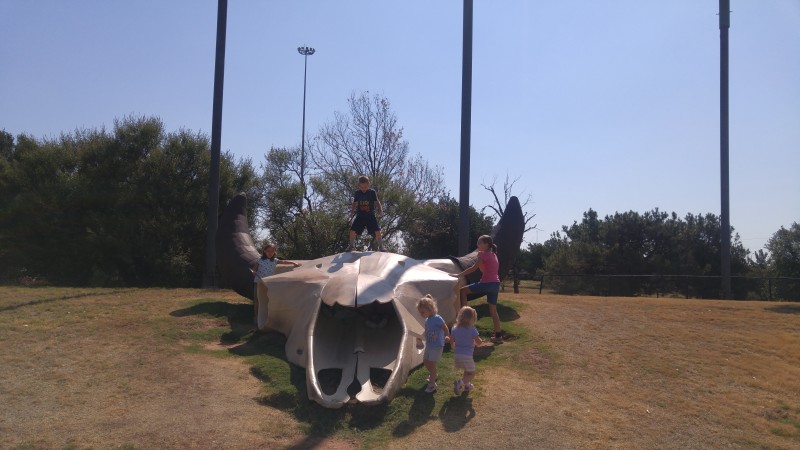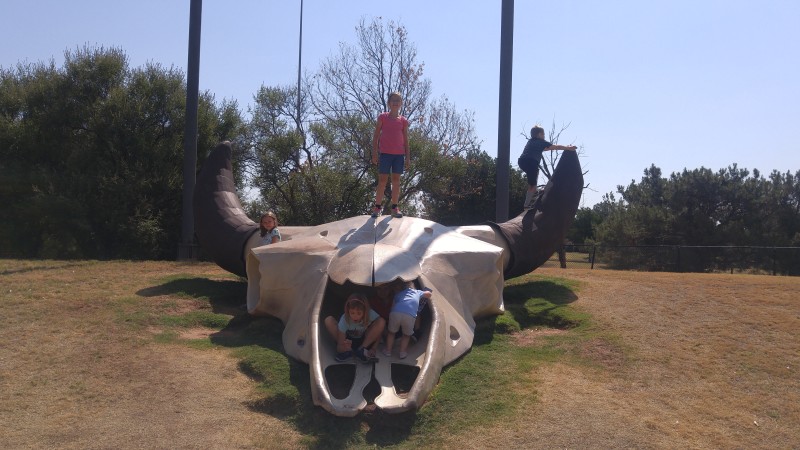 This was the perfect way to start out the Western chapter of our Summer trip, learning about the early days of the Wild West. And it made this Mama so very very thankful to not be traveling via covered wagon.