Ash Wednesday. Today we hear the words God spoke to Adam from Genesis, "By the sweat of your face you shall eat bread, till you return to the ground, for out of it you were taken; for you are dust, and to dust you shall return."
Because of sin, we all die. I haven't shared the pictures I took on the day we buried Ebenezer. Maybe today it is fitting to do so.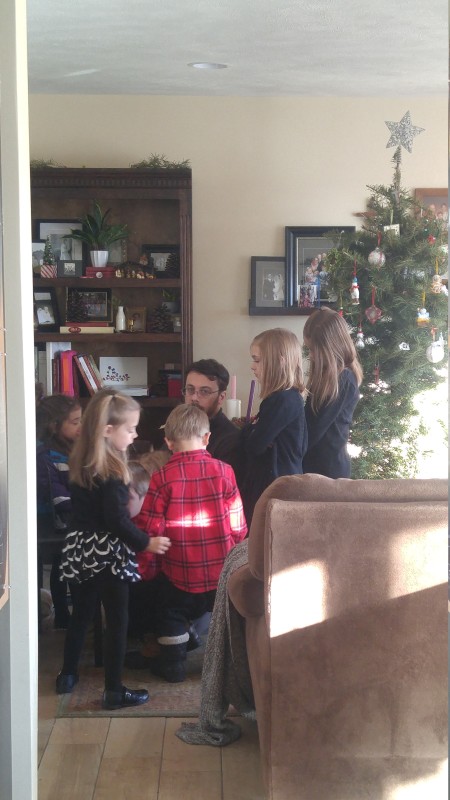 Phil gathered the babies to talk once more about Ebenezer and to show them the pictures he had taken of him.
My frame was not hidden from you
when I was made in the secret place,
when I was woven together in the depths of the earth.
Your eyes saw my unformed body;
all the days ordained for me were written in your book
before one of them came to be.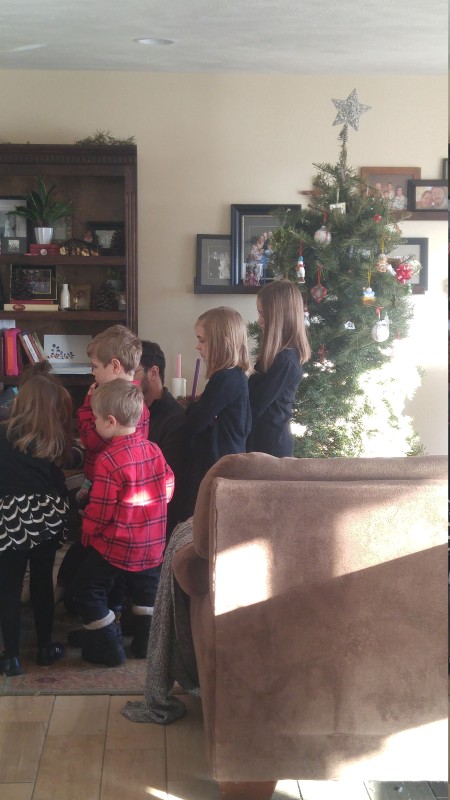 How precious to me are your thoughts, God!
How vast is the sum of them!
Were I to count them,
they would outnumber the grains of sand—
when I awake, I am still with you."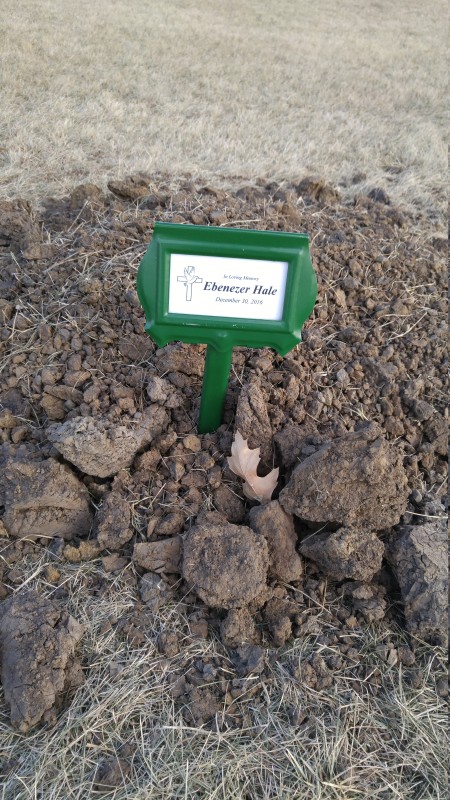 Because it was winter when we buried him we were not able to set a stone marker. We hope to be able to do so in the Spring.
We held a private graveside service at Flower Hill Cemetery.
I'll never forget how sweet Esther called to Ephraim when he'd wandered off in another direction and we waited for him so we could begin. "Ephraim, Ebenezer's over here!" she called. He was there, not alive, but he was there, his dear body. Their little brother Ebenezer resting here.
Pastor Berndt officiated. Kimberly Berndt stood with us. Phil was able to place Ebenezer's casket into the vault.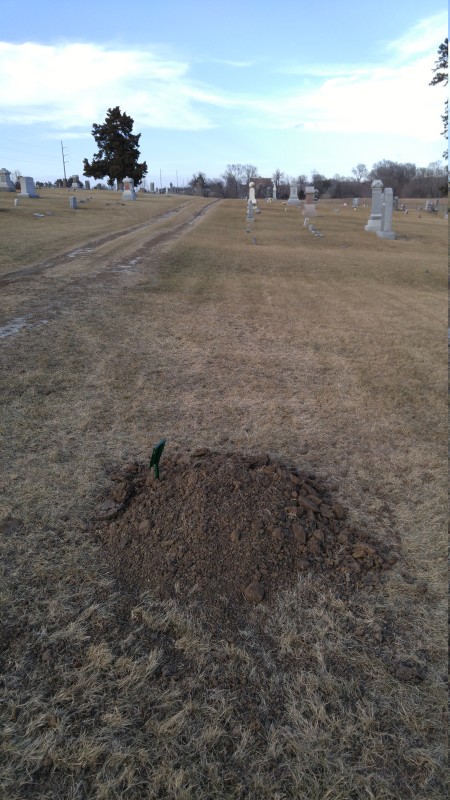 "In the midst of our sadness He calls us by the Gospel to a faith that will with stand such times of testing. Though we may not in this life have answers to the questions we ask, by the life, death and resurrection of our Lord Jesus Christ we know that God is our loving Father, our Brother in suffering and death, and the Comforter who even now brings peace to our grief-stricken hearts." 
"And He will wipe away every tear from their eyes; and there will no longer be any death; there will no longer be any mourning, or crying, or pain; the first things have passed away. And He who sits on the throne said, "Behold, I am making all things new."
"For this perishable must put on the imperishable, and this mortal must put on immortality. But when this perishable will have put on the imperishable, and this mortal will have put on immortality, then will come about the saying that is written, "DEATH IS SWALLOWED UP in victory. "O DEATH, WHERE IS YOUR VICTORY? O DEATH, WHERE IS YOUR STING?" The sting of death is sin, and the power of sin is the law; but thanks be to God, who gives us the victory through our Lord Jesus Christ."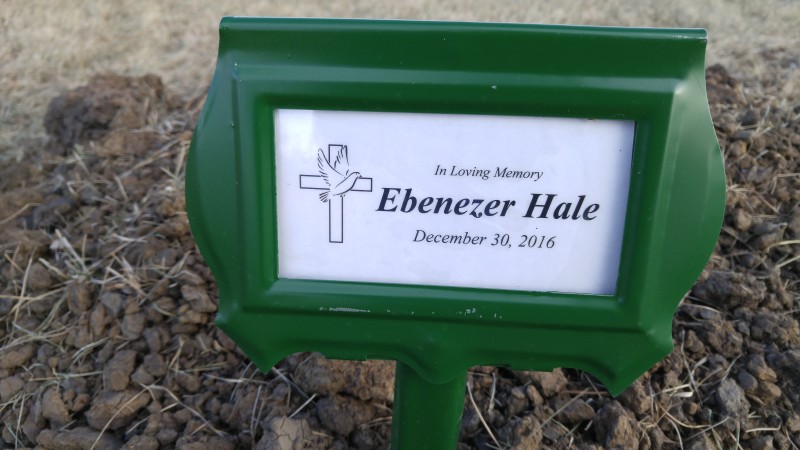 "We now commit Ebenezer's body to the ground. earth to earth ashes to ashes dust to dust in the sure and certain hope of the resurrection to eternal life through our Lord Jesus Christ who will change our lowly bodies so that they will be like His glorious body by the power that enables Him to subdue all things to Himself.

Receive our thanks for the victory over death and the grave that He won for us. Keep us in everlasting communion with all who wait for Him on earth and with all in Heaven who are with Him, for He is the resurrection and the life.

Help us to rely on your boundless mercy and to trust that our little one, who has been gathered into your loving arms will rise on the Last Day."