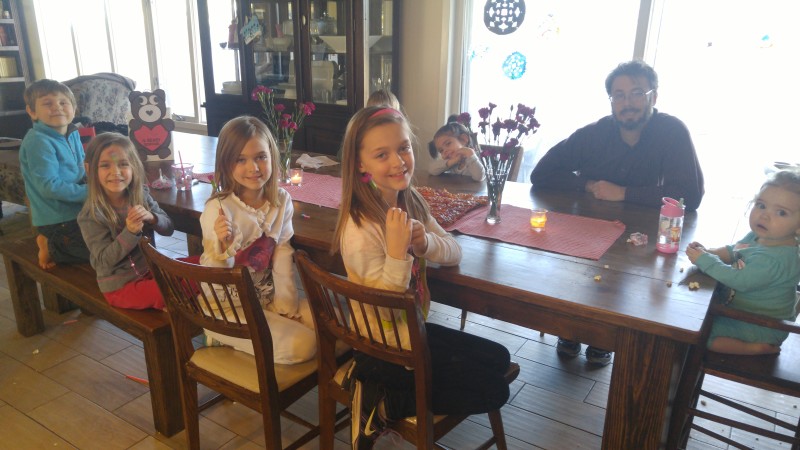 Remember February 14th? I hardly do. I'm so glad I took pictures. For Valentine's Day it is our tradition to talk about Love. God's love for us and of our love for one another. We also have a fancy supper for the babies then Phil and I have some steaks after they're in bed.
This year fancy supper was pizza, lil smokies, flowers and the fun discussions that come out of these questions Phil asks the Sugars. I also had (or tried to have) the boys give each of the girls a flower. Gerhardt declined the opportunity but Ephraim was more than happy to oblige.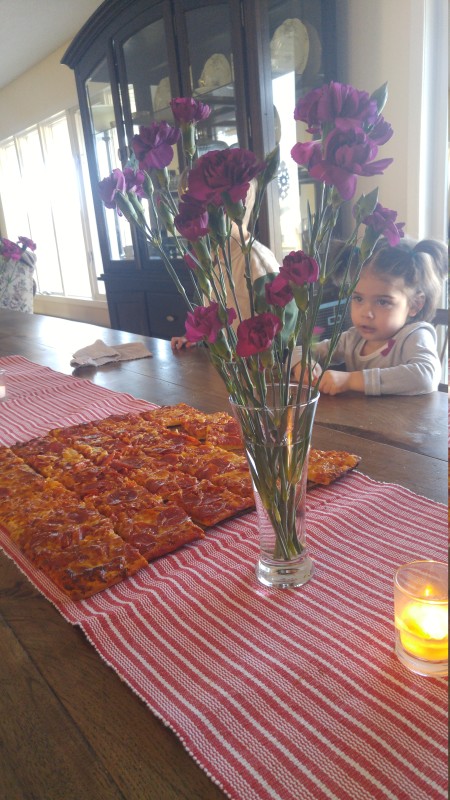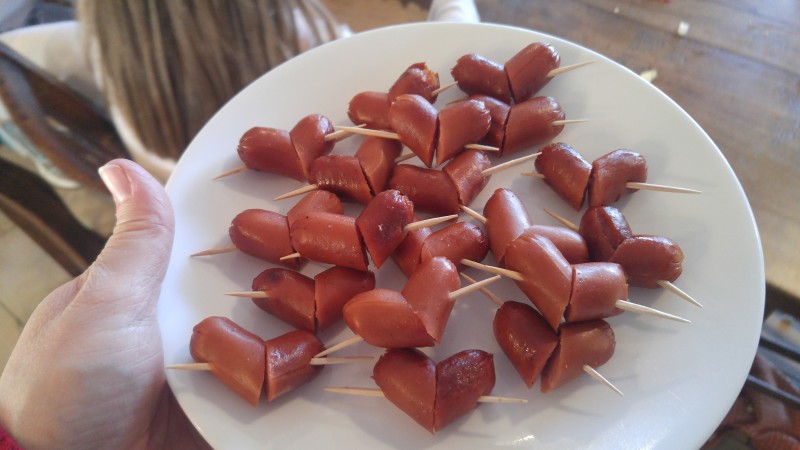 Oh yes I did.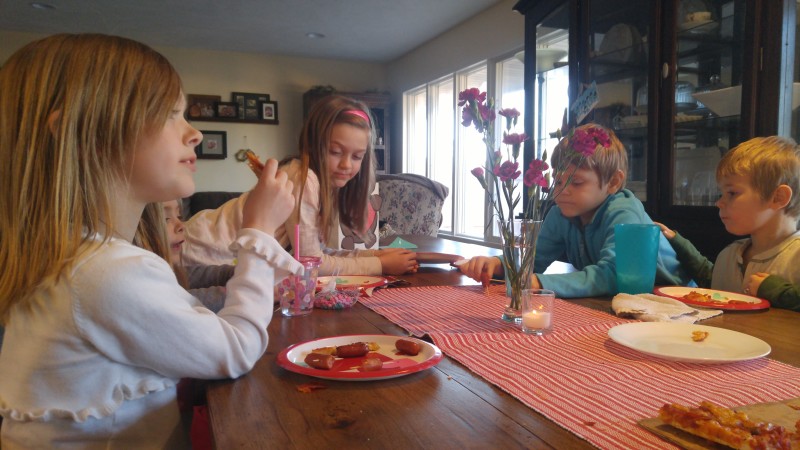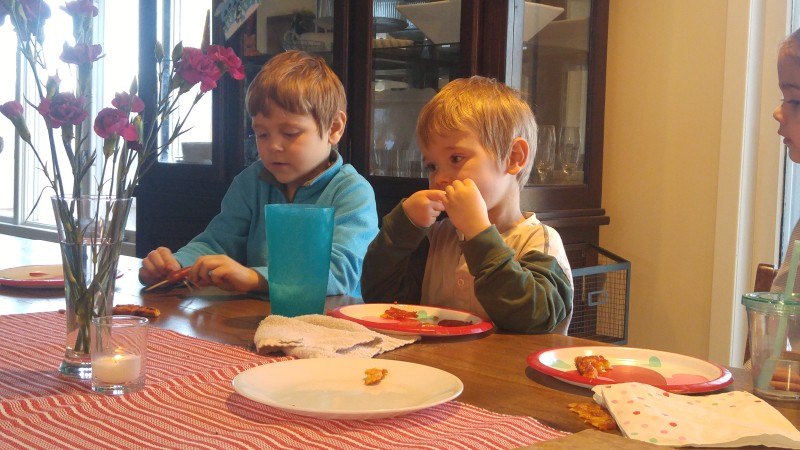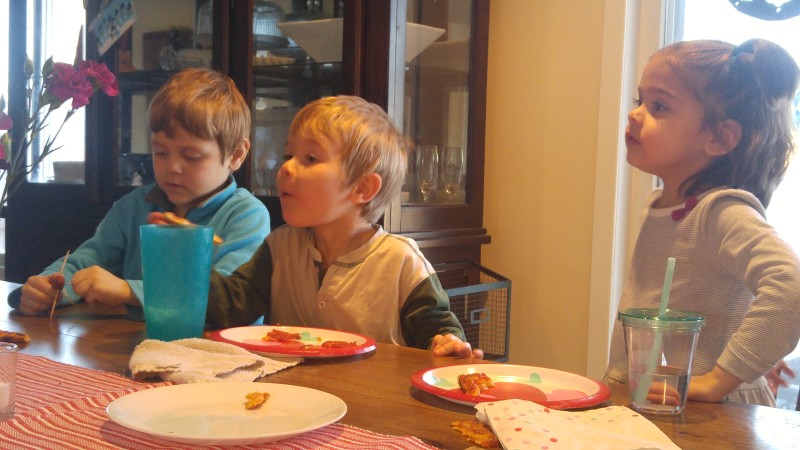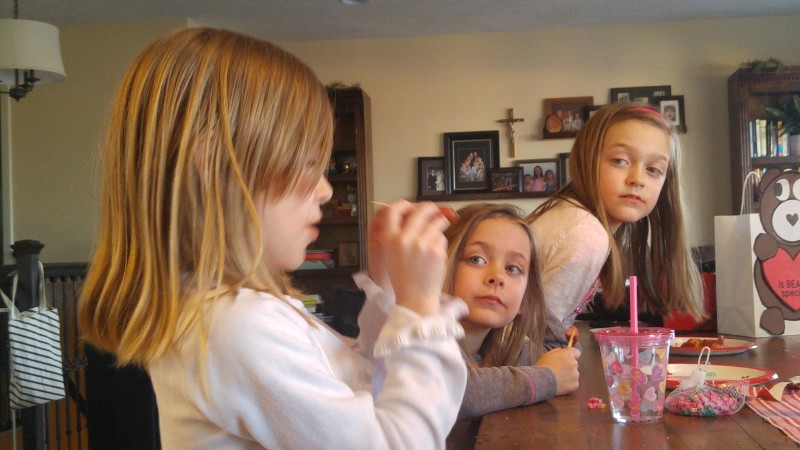 Again, as I said last year, I should really be writing the answers the kids give down. It would be so fun to read them 15 years from now!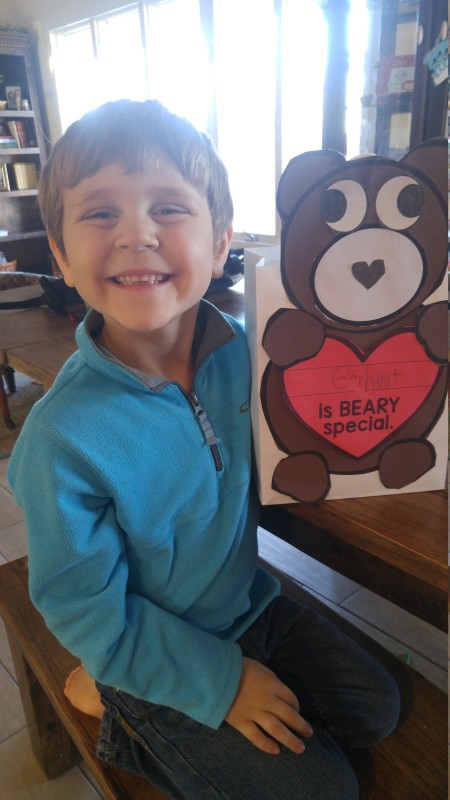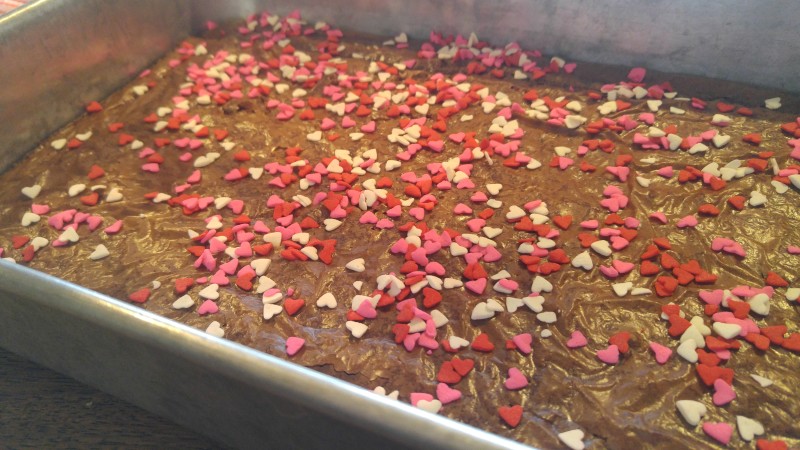 And of course there was chocolate, well, brownies.
What do you do with your family for Valentine's Day?