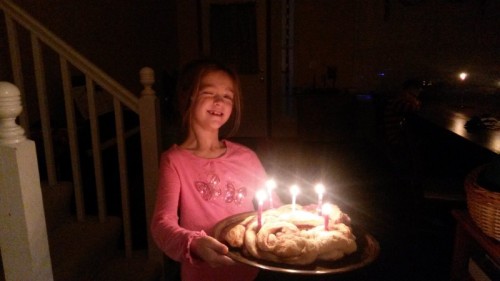 Sunday we remembered St. Lucy (or St. Lucia) with bright candle light early in the morning.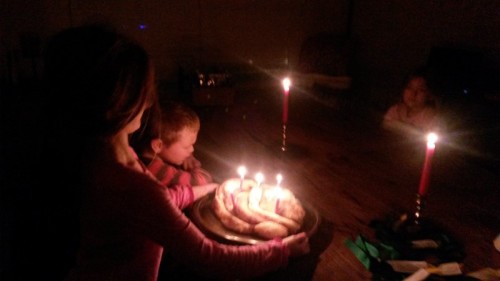 Per tradition Lily, being the eldest daughter, served everyone breakfast.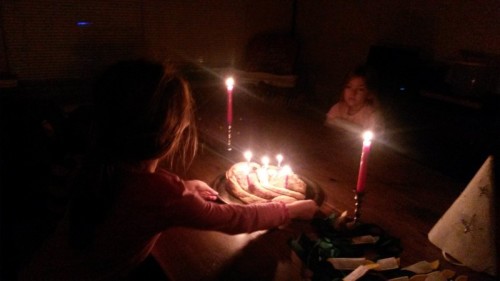 A cinnamon bread wreath (not traditional but what my babies will eat.)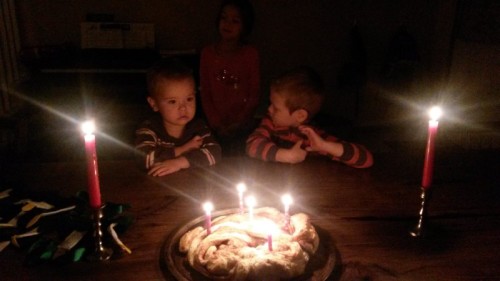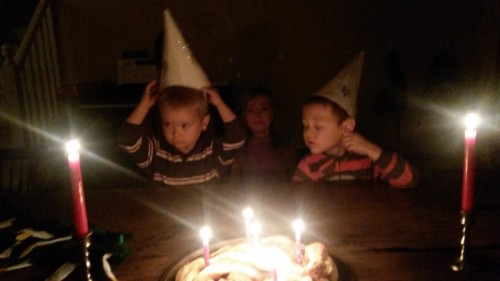 The Star Boys donned their starry caps.
And since we're an equal opportunity family, all the girls get Lucy crowns (courtesy Grandma) at our house.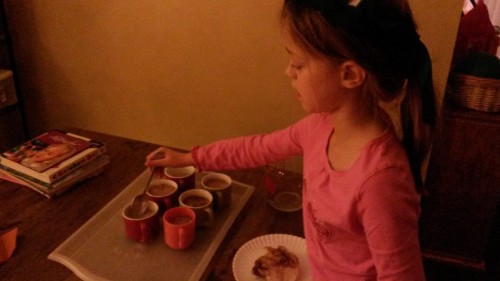 There was hot chocolate for all except for Lily who doesn't like that stuff. She got apple juice.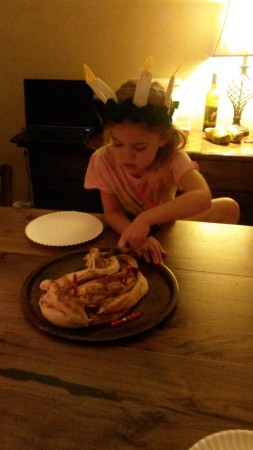 I like to let Clara serve as well since she is after all,  just 10 months from being as old as Lily.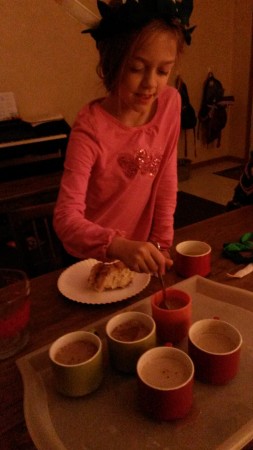 There were far less tears this year than with last year's celebration of St. Lucy's Day, but being a Sunday morning we were rushed. We said a quick prayer thanking Christ for being the Light in a dark world. Then it was off to dress and begin one of our busiest days this month.