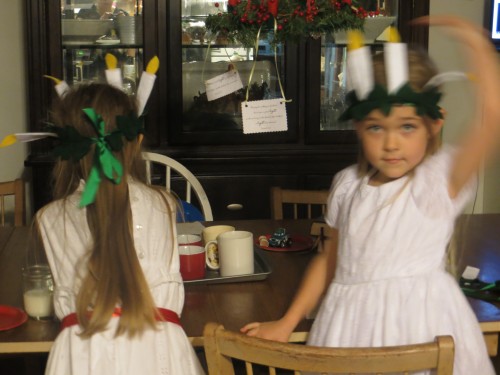 Well if you want to know how to ruin a perfectly good morning, celebrate St. Lucy's Day with a lot of little girls. This one started off great. The big girls wanted to help with everything, then things went south. This day is loaded with a lot of nice traditions so I made sure everyone got a special job. But there was still bickering. Who got to help with what, who was getting to do this and how unfair it was, etc. There was pushing, yelling and crying…and that was just from me.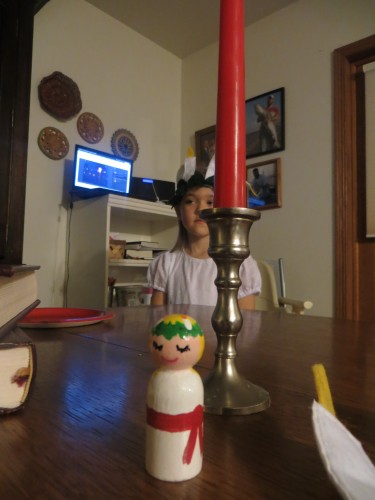 But we got through most of that and all sat down for breakfast eventually, in a bit of a huff (me again). On our menu:
Hot Chocolate (instead of coffee)
Cinnamon Roll Ring Cake
Bacon for Daddy, he shared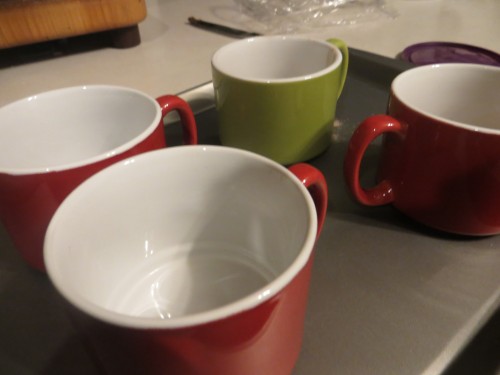 Phil read a little about St. Lucy, we prayed for God to help us to be lights in darkness even if that means persecution and we attempted to sing a Hymn, I Want to Walk as a Child of the Light, while Lily brought our  rolls to the table. It was meager but more than we've been able to do in years past!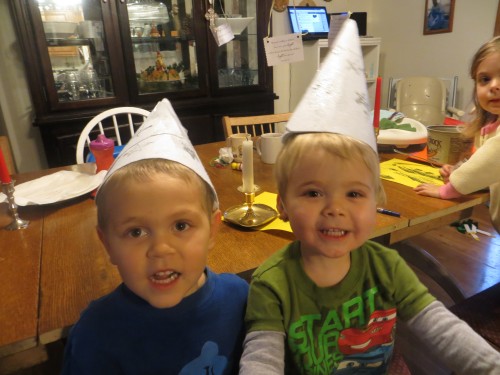 And here are our Star Boys!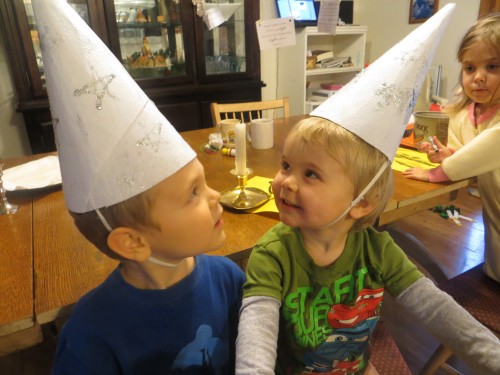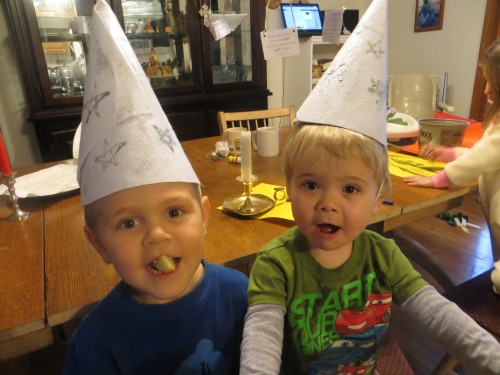 Starrin' it up.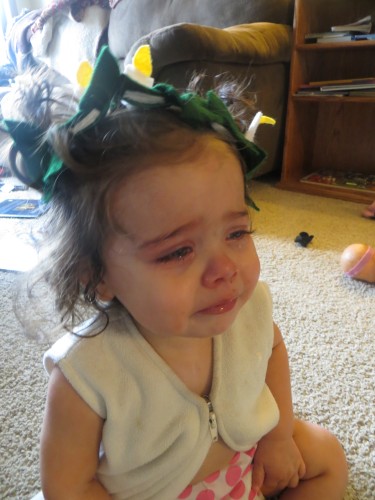 Poor Mercy was getting *sicker and sicker this day. She was not feeling like bringing light anywhere.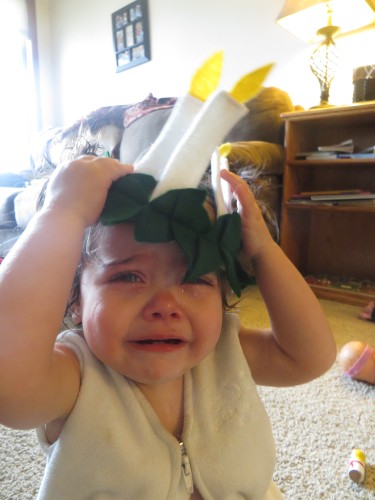 These traditions are fun but I know carrying them out won't always be the cozy picture I have in my mind. It's times like this when I have to remember to lower my expectations and keep things very simple and even to know when it's just not the time to celebrate. Perhaps St. Lucy's Day can go on the back burner for a while.
But I have to try or there'd never be the celebrating of anything in this house. I'm already bracing myself for Christmas Eve and Christmas Day, there will be fits, there will be tired babies (hopefully not sick babies) and a pregnant moody Mama, but there will still be reason to celebrate. Whatever we manage to get done will be good enough.
I have however noticed that each year life with littles is getting a bit easier…it gets harder in some ways as well. But the big girls were excited with the thought of one day being able to make breakfast for everyone all by themselves on St. Lucy's Day. I was excited by that thought too. We'll see. One Feast day at a time right? Or not.
I'll go reread my post on keeping the Church Year again now. Katy wrote a nice post on this feast day too, you should go read it.
*Mercy is now on an antibiotic and eye drops for her assortment of ailments. Hopefully she'll come out of this in a couple day!