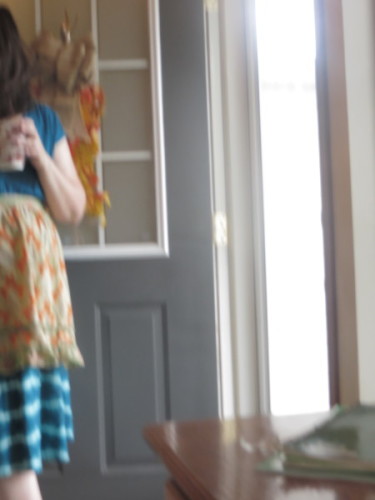 Living Seasonally 
I often have to remind myself that there are certain seasons of life as well as the year. I'm in a season of life that is wonderful as well as limiting. Sometimes those limits are welcomed, when I'm weary or in need of letting life be less busy. But other times they are hard to swallow, when there are things I'd like to take part in and enjoy but just can't right now. So, I'm learning to live seasonally according to life during this time.
It's also a new season in the lives of these babies I have. They're all reaching a new phase, as they all always do, and some are challenging to me in new ways. 6 and 7 year old girls who seem to be galloping away in every direction, a 5 year old boy with more energy and ingenuity than I know what to do with. A jolly 4 year old growing fast under my nose. An almost 3 year old just trying to keep up with all the others. Then of course there's Mercy! And sweet baby Martha who laughs at it all but already throws tantrums cuz I leave her on her tummy too long or she just can't get that shiney thing over there.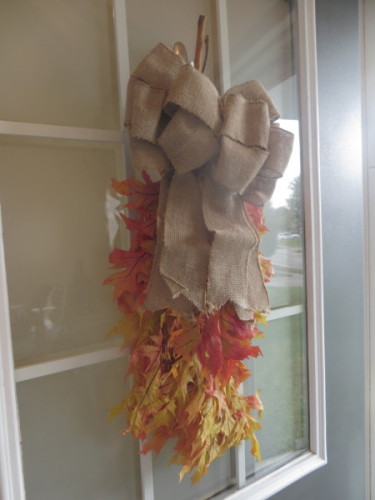 But we're also entering my very favoritest season of the year, Autumn. The time of year I seem to be able to smile more and breath deeper.
Giving Thanks
1. For New friends
2. For New opportunities
3. For New beginnings
4. For friends we still have
5. For health after weeks of stomach bugs and colds
6. For other mamas who totally understand. Thank you Dana.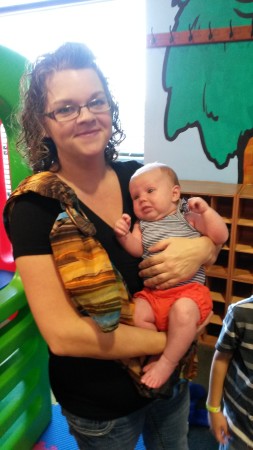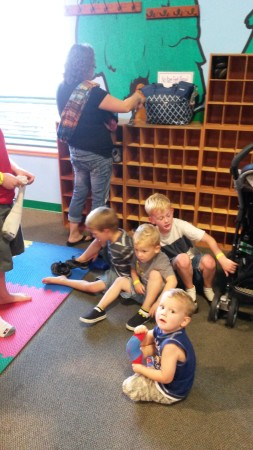 Thinking Deeply 
I ain't got nothin.
Turning Pages
My sweet girlfriends Katy and Rebekah sent a copy of LadyLike to me. Very good stuff there, get a copy and read it. Read the authoresses blog as well. More good stuff.
I'm also starting Luther's Large Catechism since….I'm totally guilty of only reading the cliffsnotes version.
The smallest 5 are having fun on Tuesdays at our library's weekly story time. 30 minutes of stories and songs.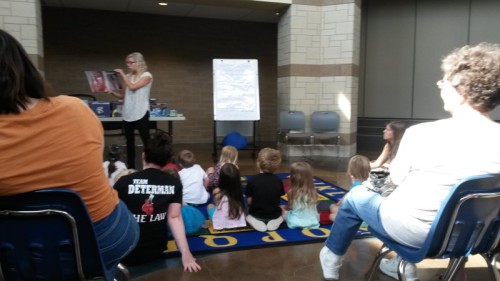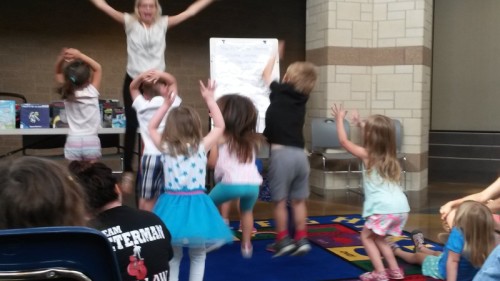 Establishing Rhythm
I feel like life has gone from 0 to 80 over the past couple months. I've felt a bit knocked off balance but I think I'm slowly find where my feet should be.
For now here is the daily schedule I attempt to keep most days…kind of.
Mondays – Clean house morning (or Community Center class). Give kids activity and chore.
Tuesdays – Library/Community Center Day
Wednesday – PreK Lesson/Activity (or CC class), Midweek – Church 5:30pm
Thursday – Clean house and PreK lesson (or CC class)
Friday – PreK Lesson/Activity
Saturday – German lesson am History lesson pm
6:45 – Wake….ha ha ha.
7-7:30 – Mama Workout…hahahaha!
7:30 – 8:00 Breakfast – Morning Prayers, Catechism and Bible verse
8-8:30 – Girls prep for school
9-9:45 – Circle Time/PreK Lesson
9:45-10:15 – Outside Time
10:15 – Snack
10:30 – Quick pickup
11 – 11:30 – Lunch Prep
11:30 Lunch
12- 1:00 – Clean up
1:00 – Quiet Time – Blanket Alone Time
1:30 – Show
3:15 – Snack
3:30 – Playground or Backyard
4:00 – Quick pick up Time
4-4:45- Girls Home – Homework, Piano practice
4:30 – Prep Supper
5:00 – Supper
6:00 – Pick Up and Bath and Homework Time
6:45 – 7:00 Bible Time
7-7:30 BedTime
Cultivating Simplicity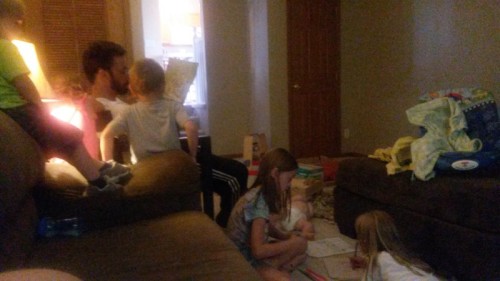 Well I finally did it. I boxed up all our toys except our Blocks, Train Sets and Books. The kiddos are allowed 2 toys out of our toy box a week, that's it. Living in a small house with all these people just doesn't leave a lot of room for extra stuff and clutter.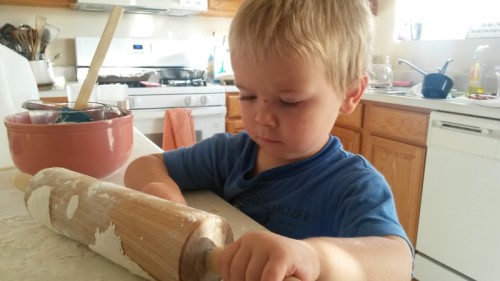 I've also simplified our chore system. Each baby has one job they do every evening for the week. I picked the 5 messes that get made and gave them each one to take care of.
Lily – Kitchen Kid (Table and Dishwasher)
Clara – Pick up trash and papers
Gerhardt – All Books
Esther – Any clothing laying around
Ephraim – All Shoes
Everyone picks up Toys.
Creating Beauty
I'm so excited to be singing in a choir again! Doesn't music just stuff you with joy? I'm not able to actually sing with the Choir on Sunday mornings due to "The Pew" or Pewty Duty but I've been going to practice and thoroughly pleased with at least that.
Nurturing Hearts
I'm also excited to feeling up to getting back to keeping certain days of our Church year. Nothing fancy, but a little something to commemorate and get me back into the habit I'd been hoping to establish during these little years of our family.
Joshua – September 1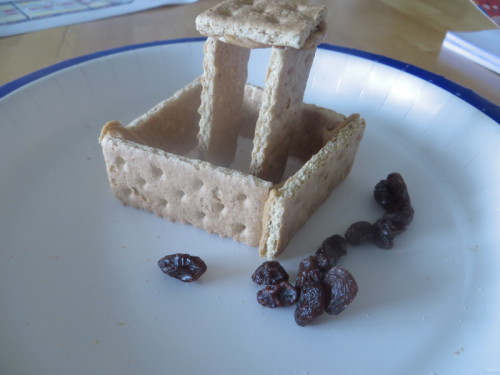 We fought the Battle of Jericho.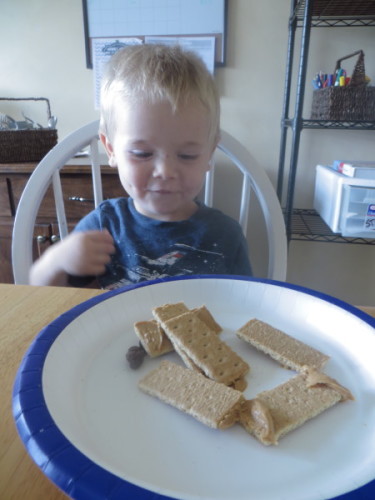 And those walls came a tumblin' down.
Holy Cross Day – September 14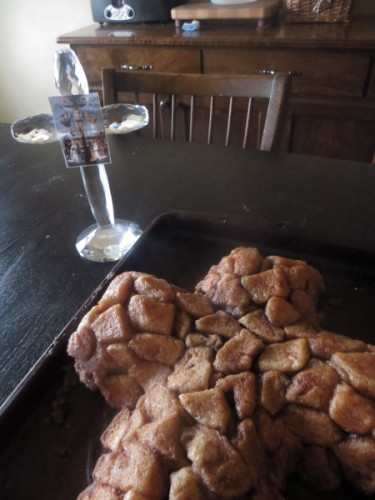 Cross Monkey Bread, a favorite at our house.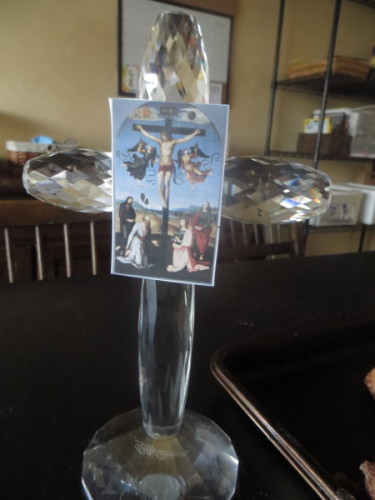 And a pretty piece of artwork I clipped from our church bulletin. I know. So classy.
Nurturing Minds
We are blessed to have a couple in our congregation that sponsored us for a membership in the German American Society of Omaha. So kind! Nein, I'm not Deutsch but having lived in Germany for almost 5 years, there will always be a special place in my heart for all things German.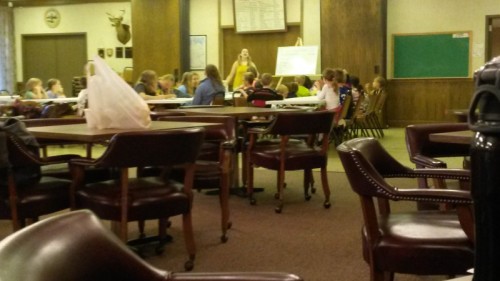 The Society provides German lessons for kids and adults for a super price. We enrolled Lily and Clara. They'll attend throughout the school year once a week. They also give German recipe cooking lessons and have some really neat events through the year.
We just fested at their Oktoberfest last weekend and look forward to the festivities they'll have for Christmas!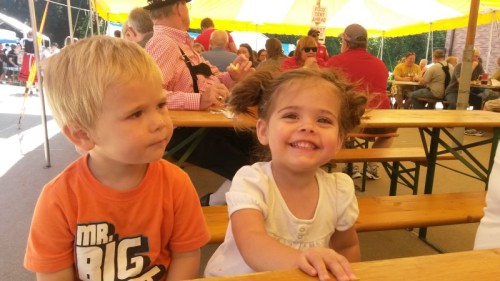 Not a whole lot for little tots who don't drink beer to do. But when in Germany, do what German kiddies do and sit around while your parents drink beer!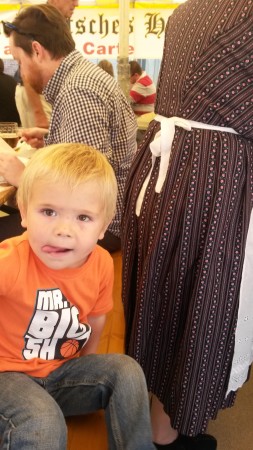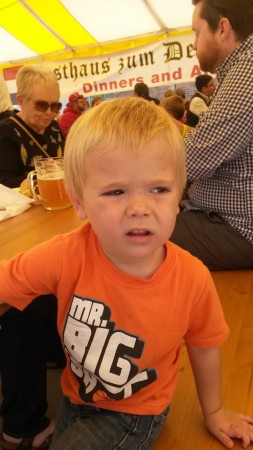 I think I have a photo of me in a beer garden making this exact face.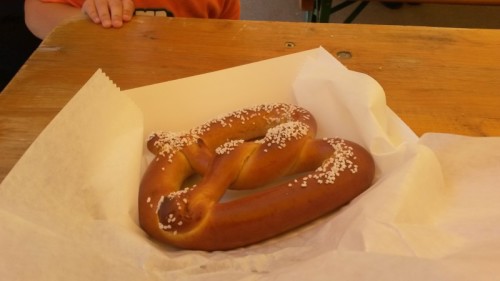 Big honkin' pretzels! I used to love the big honkin' pretzels! I still do.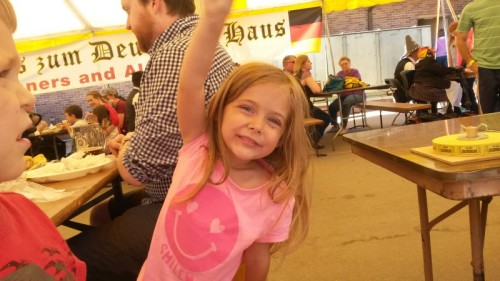 Nurturing Senses
Piano lessons! The big girls have started weekly piano lessons. Music lessons have been something I've felt should be a priority and looked forward to being able to begin with all our babies, so I'm happy to get this going.
Nurturing Bodies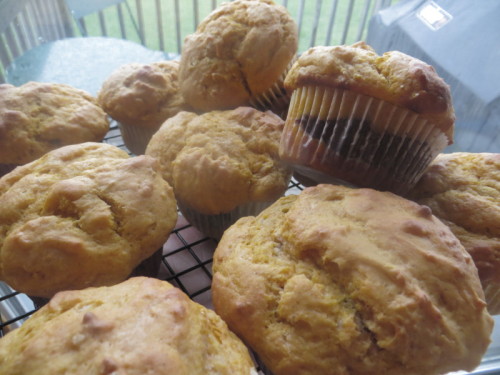 Fall recipes y'all! Love.
And with cooler mornings, Hot Chocolate for breakfast!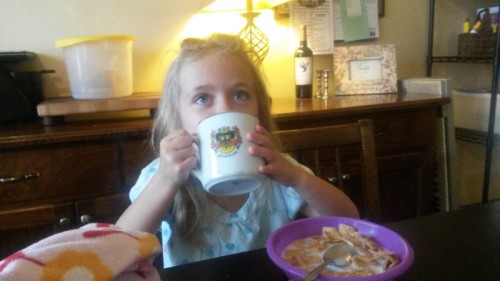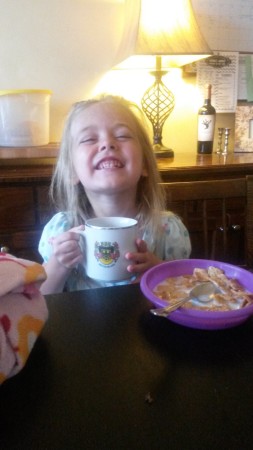 Our local community center offers classes for littles here and there. Gerhardt and Esther are enjoying a whopping 3 week class on….hmm, Intro to Sports I'll call it. Track, Gymnastics and Soccer.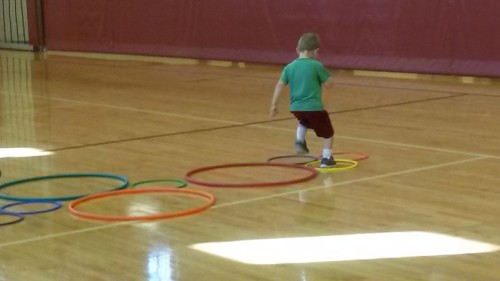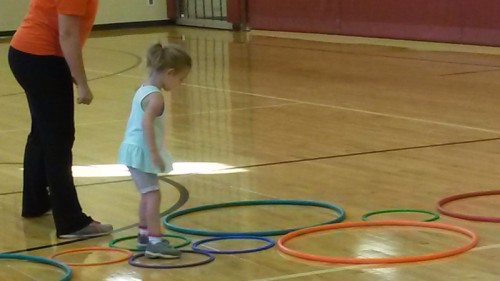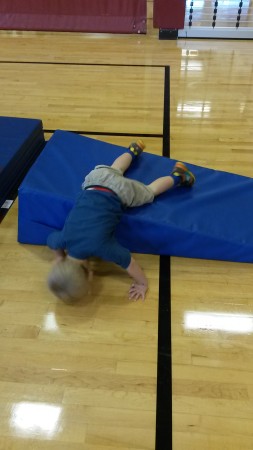 Tending The Earth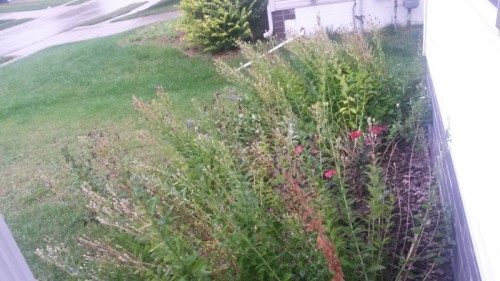 So there's this shubbery in our front yard. It was pretty once, 2 months ago when it bloomed and stood upright. Now it's sad. So sad it can't even stand up. Maybe it's jealous too, of the rose bush that suddenly sprung forth behind it.
Anyway, anyone out there know how to PRUNE? I'd just kill so I'd like some advice on what to do with these so they grow back next Spring.
Capturing Time
An ice cream date with my big girls. I still can't believe we live near a Dairy Queen.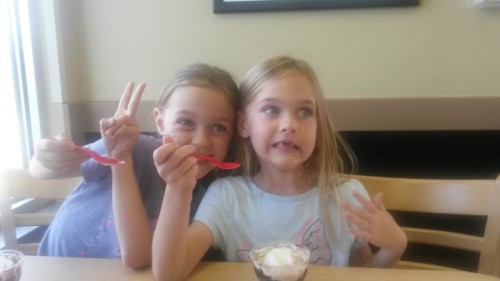 I have no idea where they picked up this Peace Sign thing but I'm more concerned that somewhere somehow Lily has learned a new word…Selfie. Great.