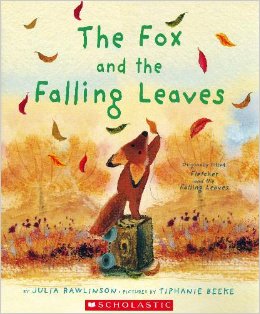 I really like the idea of a Book and a Craft.  Last Fall we decorated our front window with this mural so I thought it would fit very nicely with this new book we got for Fall and love. It's been on my Wish List (as Fletcher and the Falling Leaves) for a couple years so when I saw it in Clara's Scholastic book order form for way cheap I jumped on it.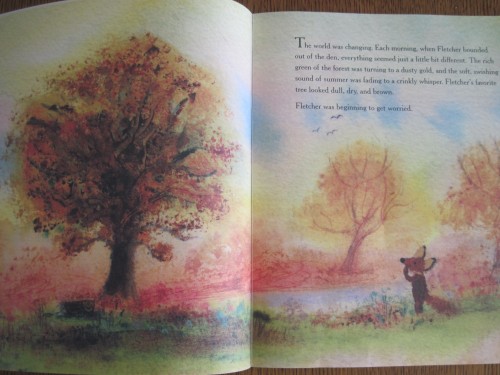 The illustrations are beautiful!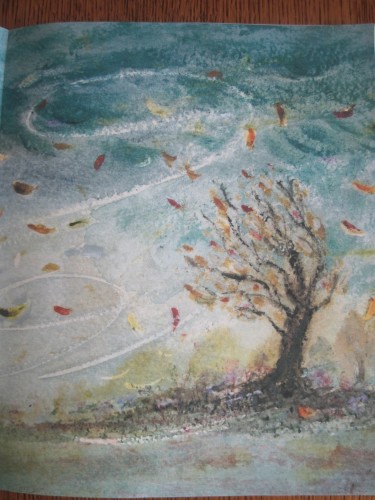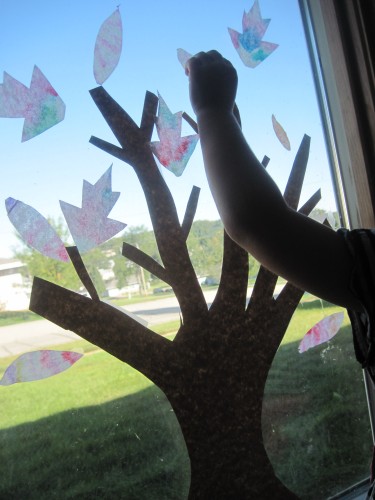 After reading our book we decorated our window again. Credit for this great idea found HERE.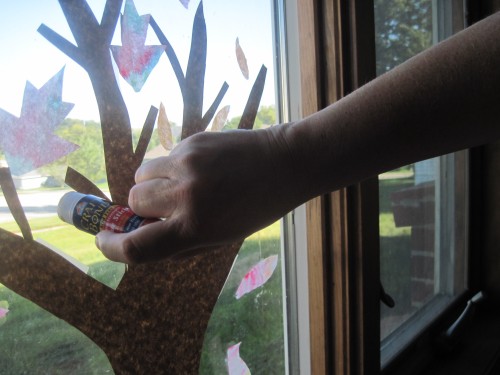 Don't tell my mom that I'm putting glue all over the window!