Joining Housewifespice for What We're Reading Wednesday.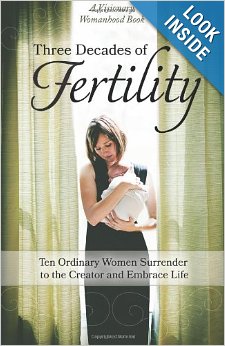 I picked this book up hoping to find some much needed encouragement. The stories  of 10 women who are now on the other side of bearing children are good for perspective. It's been good for me to read but I have to say giving my fertility to God is still a struggle. Though as helpful as they are, there's no magic strength that comes from another woman's story. My journey will be a bit different from anyone I will know or read about and I have to go one day at a time, trusting God for every once of strength.  But I'M VERY BAD AT TRUSTING HIM AND GETTING MY STRENGTH FROM HIM.
Anyway, I'm enjoying this one. It's not exactly what I was hoping it would be BUT it is full of great information on keeping a body healthy and strong through many pregnancies and how to maintain that as we age.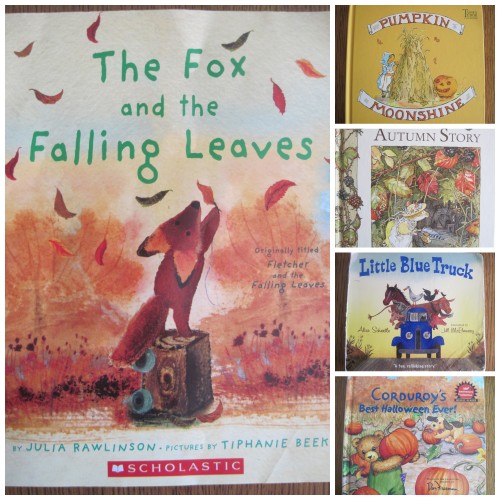 For the babies I pulled out our Fall books. I love that they feel brand new to them after having them stored away. Each year I buy a couple more to add to our Fall Library. This year Fox and the Falling Leaves is new and we were given Corduroy's Best Halloween Ever for Esther's birthday. Little Blue Truck isn't a "Fall" book, but the illustrations are so I include it.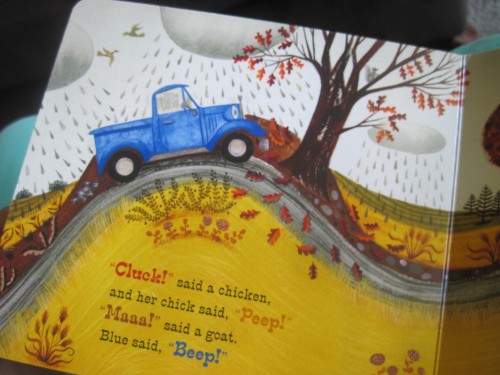 Lovely pictures. Gerhardt really likes this one.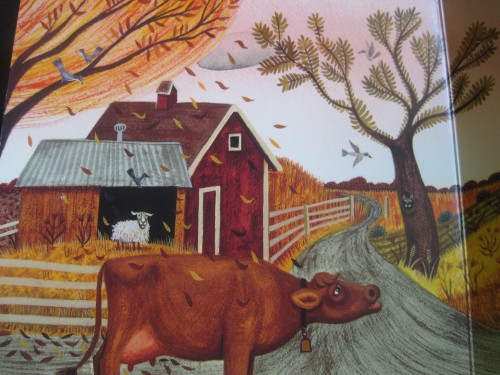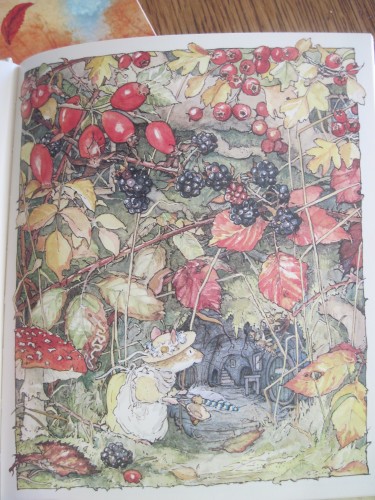 I like the Brambly Hedge book series. Simple stories about English country mice. The first four books of the series take place during each Season. For fall we're reading Autumn Story.
You can actually watch some of these on Youtube.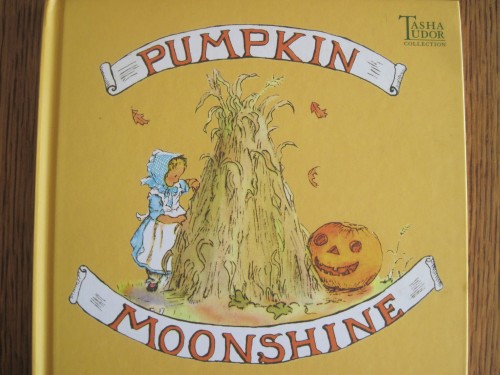 Then there are the Tasha Tudor books I LOVE. We have several of hers so far. Beautiful illustrations, simple cute stories.
Next year I'll add more. On my Fall Book Wish List:
One Red Apple
The Apple Pie Tree
The Apple Pie That Papa Baked
The Very Best Pumpkin
Apple Cake
And For Thanksgiving:
The Littlest Pilgrim
Thanksgiving Graces
My Thanksgiving Prayer
I'd love to know what you're reading. Or share your list of good Fall books for kids.