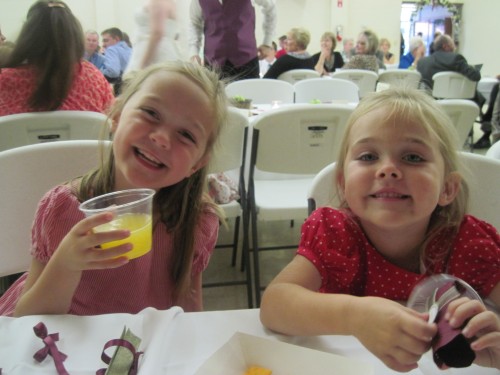 Sadly we have more Funerals than Weddings at our church, well, really not that sad for God's children, but, we finally had the occasion to take our big girls to a wedding. They don't remember ever having been to one before. I think I was pregnant with Clara the last time Lily and I went to one together. Anyway the three of us got to go a couple weeks ago and watch "Daddy" marry a couple at our church.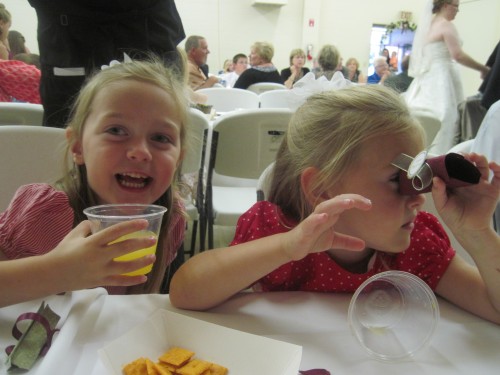 Then we got to go to the Party. Oooo, look, the bride "Wedding Girl" in the background!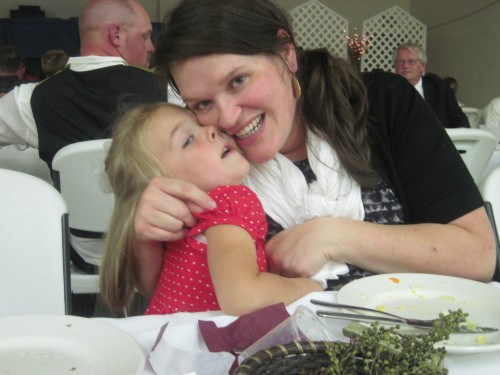 Beautiful apple centerpieces sat on our table. They were quickly eaten. Note the empty basket. It would be our children that ate the centerpieces wouldn't it?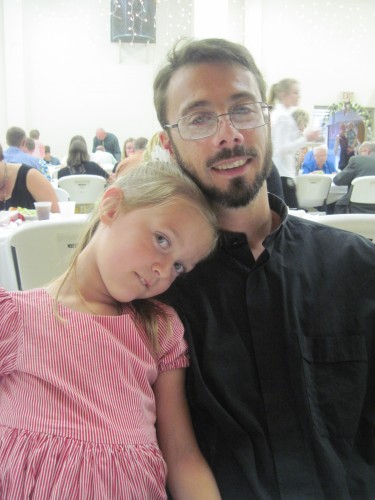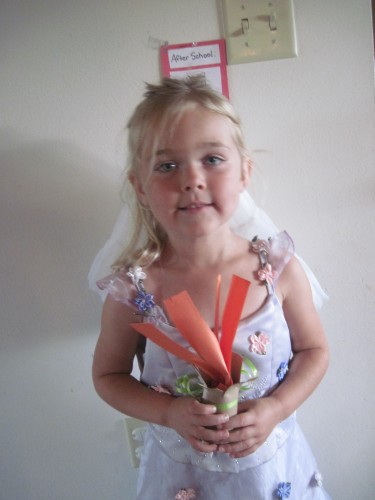 Then this week Clara had to play Wedding Girl herself. We went all out with a lovely bouquet.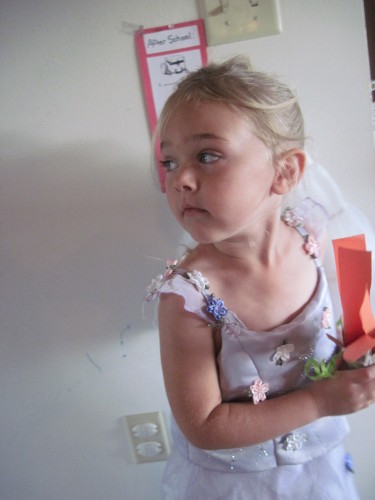 Wedding Girl portraits.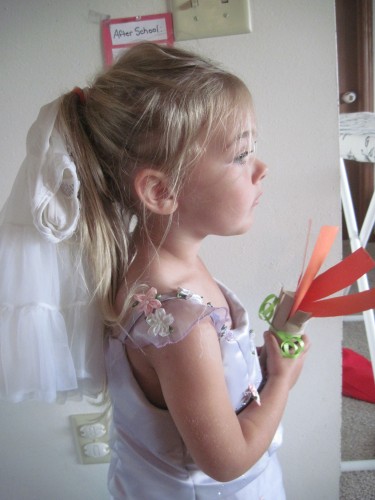 A slip veil…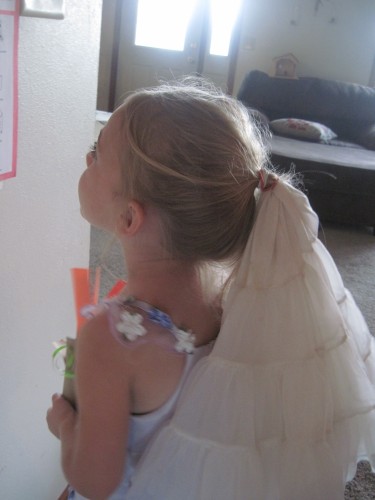 And of course we couldn't forget the ring!
Since someone is always getting "married" in our house, these are great opportunities to talk to our babies about the important topic of Marriage.