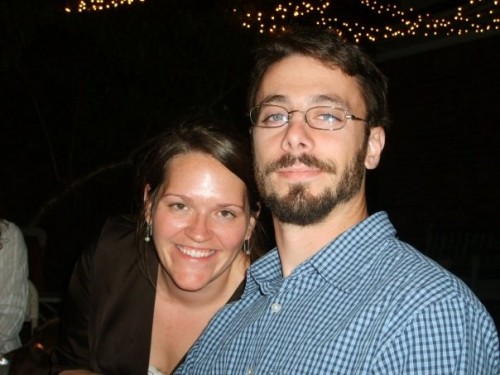 I call our story a "Love story" and it is.
But some things about Love that I should say, for my babies if they ever read this….
Love is not something you "fall into". It's something you decide to do.
It's not something you'll always feel, but something you should always strive to give.
Love is a commitment to give of yourself over and over again. It's the ultimate Servitude. It's hard, it can hurt but it's worth it.
And something I'm learning now, that I didn't completely know then, when you give of yourself, Love can grow. Watered by a Loving Father, by Time, Sacrifice and Trials. By Forgiveness and Friendship, Commitment and by the Details of each day it roots itself deep and lives.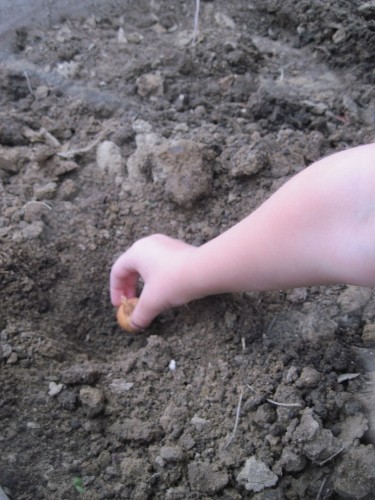 Our Love Story is not really about how much Phil and I loved each other back then, but about how much our Heavenly Father loved me and Phil.
Our Story is about Him giving us to each other.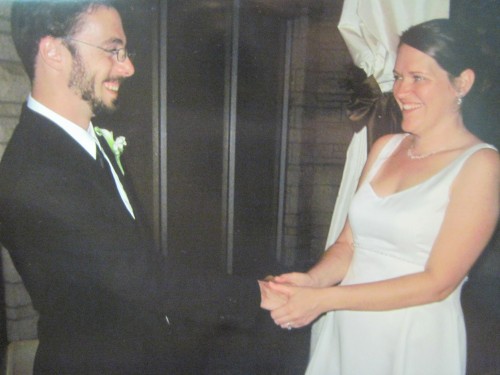 Many times we both thought we knew who we were supposed to be with. Many times we wanted something we thought was good for us. But that wasn't what God wanted.

God's gift of marriage waited for both of us, in what some may see as an unconventional, unromantic way. We knew marriage was good, we wanted marriage.
We both knew that the idea of "that perfect someone" was not exactly reality. In God's time, He brought us together. In each other we found a "suitable" mate so we chose to commit to loving each other for our lifetime.
He had made us "perfectly" for each other.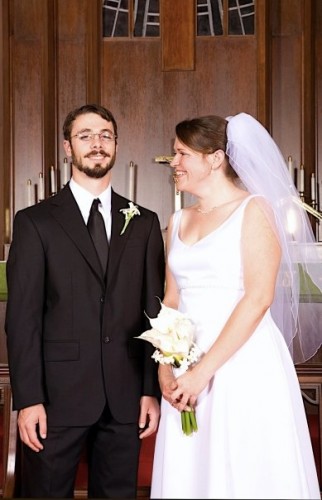 On Friday, October 19, 2007 our waiting was over. We became one flesh, in an instant our new life began.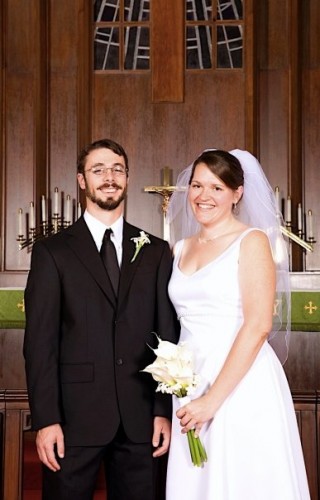 And HERE is one more treat for you all. Our First Year together, set to music, cuz I'm way cheesy like that. (Hope it works for you!) Music: You're Who I Want by The Biscuit Burners.
 You can read our whole Love Story HERE.