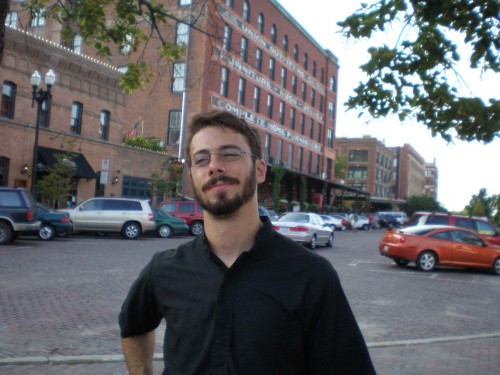 It's been a while since I joined the How We Met Link Up over at Camp Patton, it's been a fun walk down memory lane for me and I've received some very nice comments and emails from some of you readers. So thank you! For Parts I-VII of this story click HERE.
So.
Phil had bought me a ticket to come back to Nebraska for another visit that August. I was really hoping that this would be the weekend he'd ask me to marry him but I wasn't counting on it. In my mind there probably wouldn't be a proposal (or wedding) until December or January at the earliest.
I'd already decided that I would use my Mom's engagement ring as my own and cuz I'm CRAZY, I almost brought it with me to whip out if Phil did decide to ask me for my hand. But being the sane CRAZY that I am, I thought that might be too much.
I was just so happy to be able to come see him again.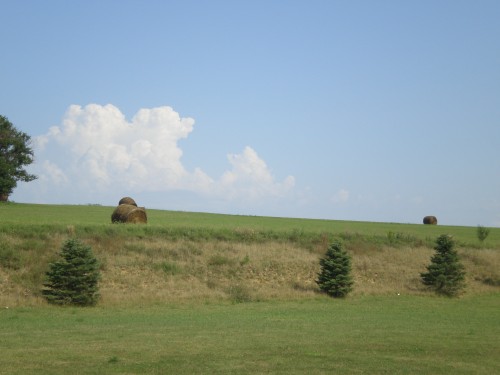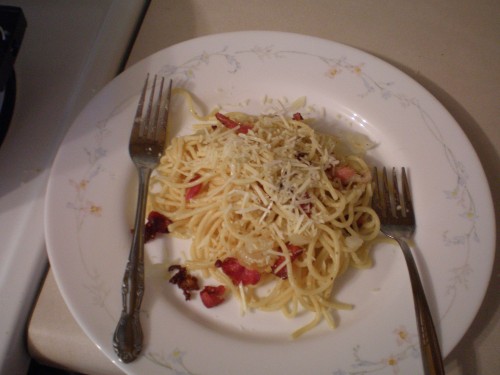 Friday I was determined to show Phil my Domestic Skills, so I made this….
You should know that up until now I'd been surrounded with many many friends and family who could perform wonders in a kitchen so I had not ventured very far into one at all.
Was this a Carbonara? I don't remember but it was HUGE for me to have made something worth eating! Points for me.
Saturday Phil got to show me some of his Skillz. And then he made lunch for us.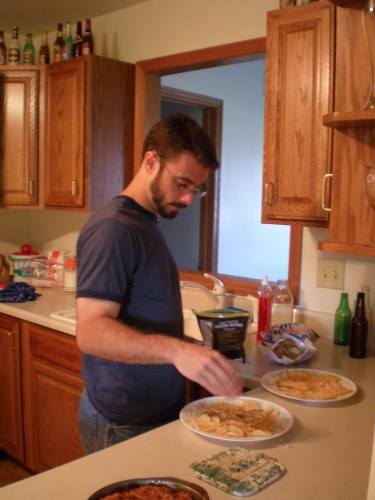 A plate of Phil's specialty…Nachos. One of the three things he "cooks", spaghetti and Mac-n-Cheese from a box being the other two. I was glad he went with the nachos.
And to this day I rarely make Nachos without remembering this first time he "taught me" how to make them. Sigh.
Later that day we went to the County Fair being held that weekend.
I'd never been to a fair so I was pretty excited. In my mind it would be kind of like this;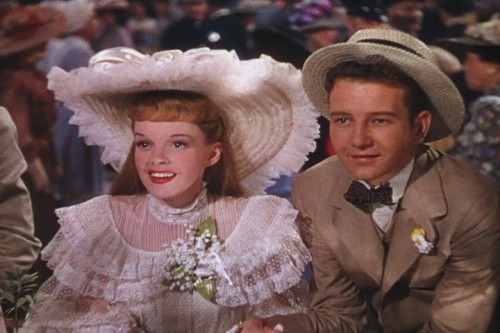 It actually was more like this;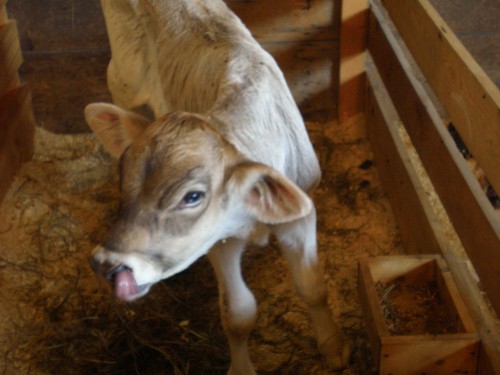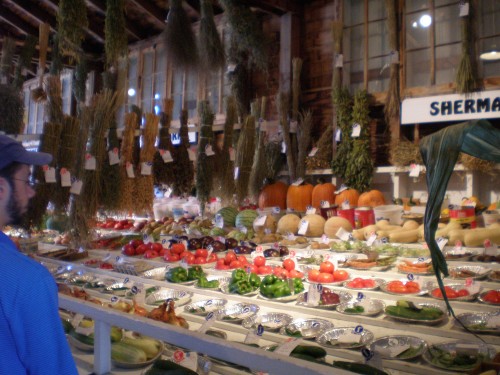 But I'd never seen anything like it, the City Slicker that I was. Look at this beautiful display!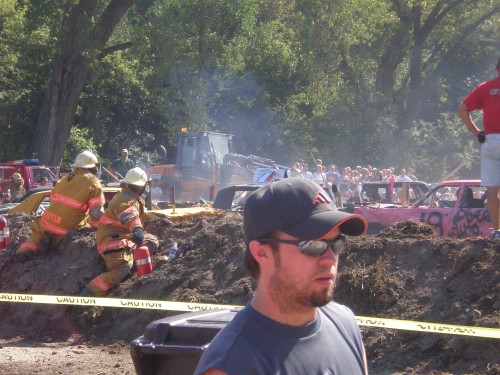 It was this day that I found out what Demolition Derby was. I'll never be the same.
Then something DREADFUL happened…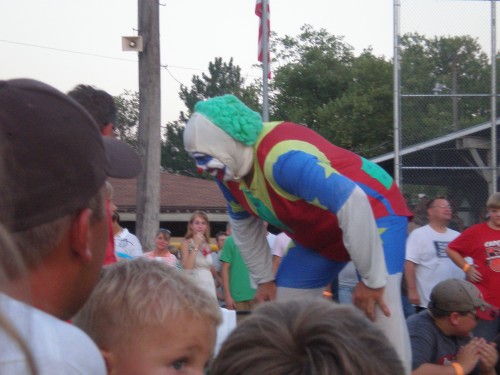 Clowns.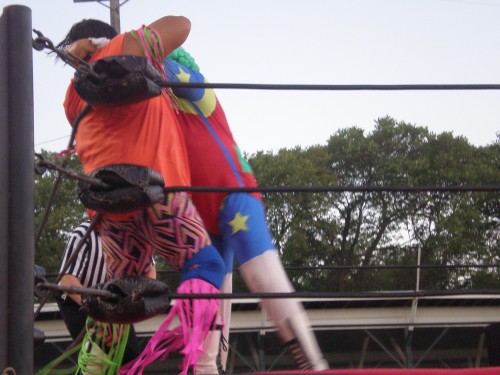 Wrestling Clowns.
And when I thought it couldn't get worse there was…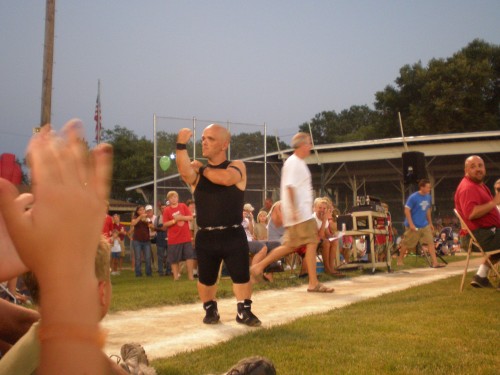 "Midget Wrestling".
Now "midget" is NOT my word, it was on the bill.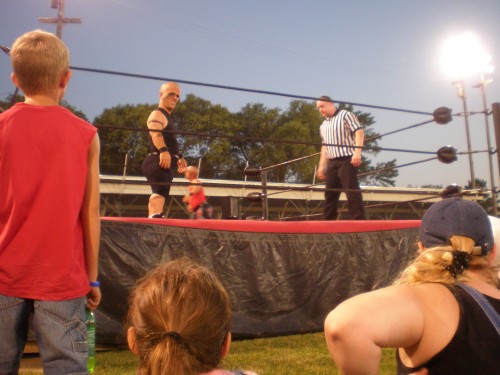 The crowd was going wild. I just couldn't get over that referee throwing Little People around! Very unsettling.
I sat stunned most of the time.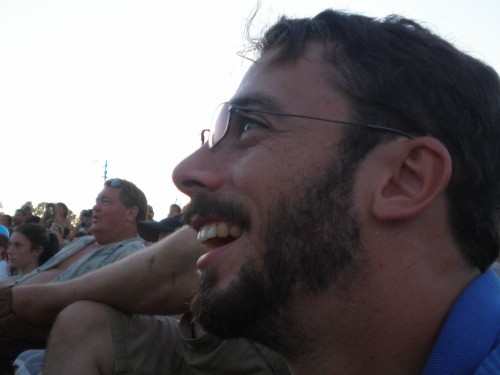 I think Phil was in shock.
It was certainly "unforgettable" we'll just say that.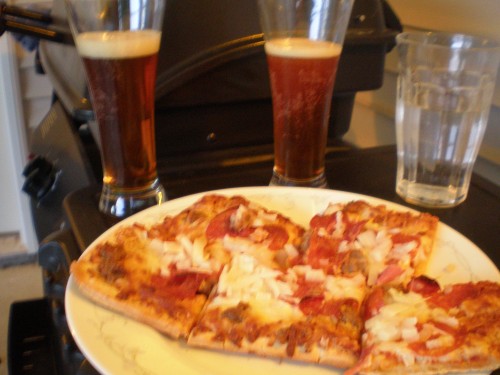 Then came Sunday, August 12th.
We had Gourmet Frozen Pizza and some of Phil's beer and we sat on the back porch while he showed me his brewing process.
He was brewing an OKTOBERFEST.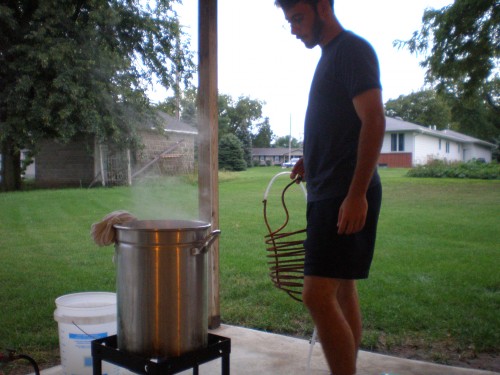 As the evening went on Phil said to me, "You haven't asked me why I'm brewing an Oktoberfest."
So I asked.
He began to tell me about Crown Prince Ludwig of Bavaria and how the original Oktoberfest took place in Munich in October of 1810 in celebration of his marriage to the Princess Therese.
He said he figured this batch of beer would be ready in time for a wedding in October.
"You're going to a wedding?" I said…yes I did.
I was not about to assume HE COULD MEAN OUR WEDDING and he's a pastor, I'm sure he'd be going to a lot of weddings right?!
I think his response was…"Yes, do you think that's too soon?" Then I understood what was going on here but I still needed to hear some asking!
So on the very back porch our babies play all over on now, with our neighbor's rear end poking out of his garden, 6 years ago TODAY,
Phil asked me to marry him.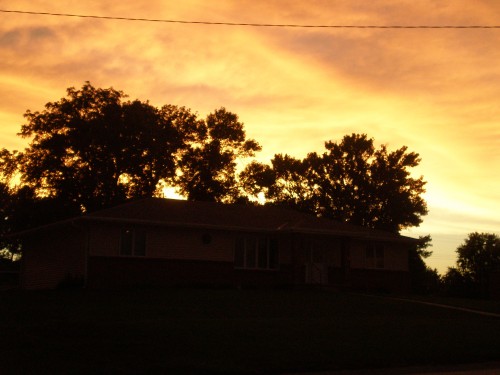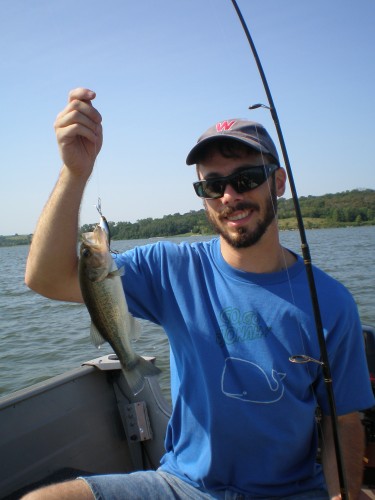 I had one more day in Nebraska before I went home and would begin planning our WEDDING.
Of course we went fishing.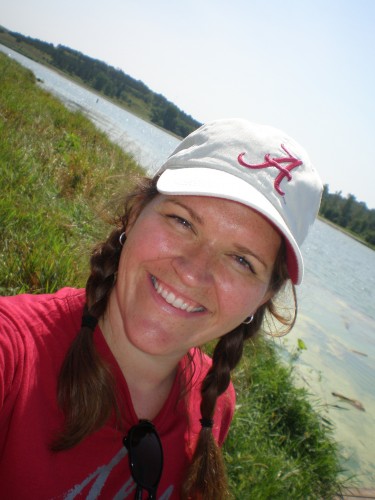 And of course I was beaming.
All the "what ifs" would now become realities. All seemed right and good and I couldn't wait to begin my life with Phil.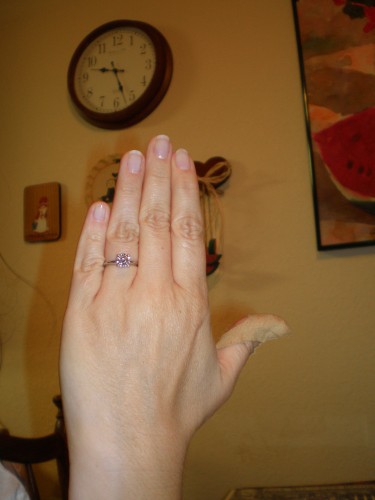 As soon as I got home I said "Mama, I need that ring!"
—–
I know you're all dying to know what happened next so…
To Be Continued..ish…JUST ONE MORE I PROMISE…maybe.