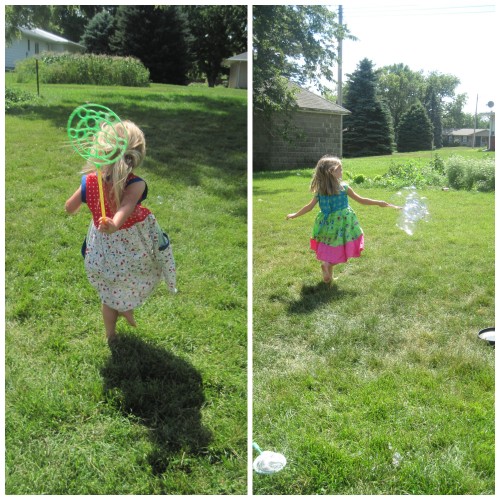 (A little more about what we did whilest Phil's brother and family were here. I'm still playing catchup you know.)
If you're looking for a few more things to do this Summer try THIS bubble recipe, (you might want to start with less water).
I've never been a great lover of blowing bubbles. It's usually less bubbles, more mess. But these were a lot of fun. Big bubbles and small mess!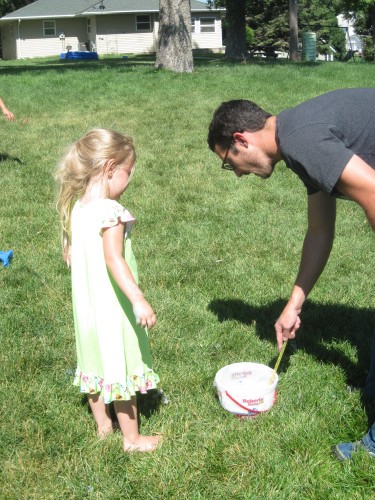 Even Uncle Tim had to get in on the bubble magic.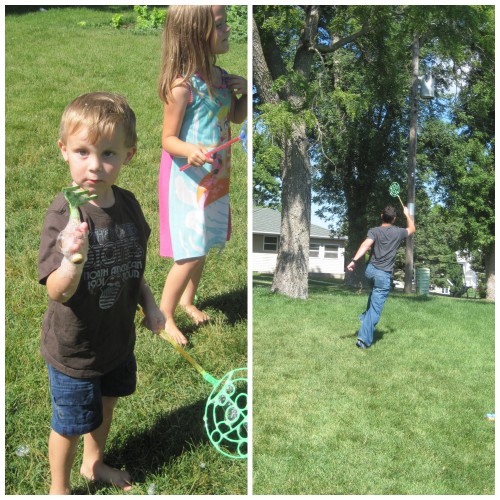 I bought some large bubble wands at the Dollar store so the babies could make bubbles for themselves….BIG FUN BUBBLES!