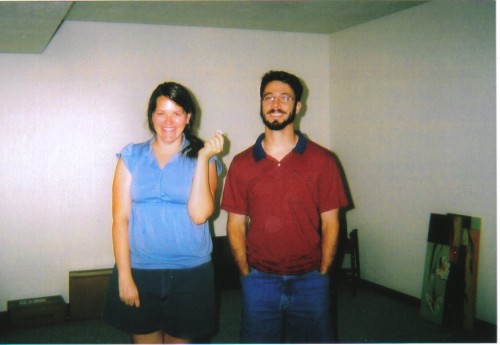 Phil and I became engaged on August 12th, you can read that part of our Story HERE.
This is our Engagement Portrait.
It's kinda like THIS right? And if you were able to look more closely, you'd see that's NOT a ring I'm holding, it was a washer from a table we'd assembled. So Romantic.
I got back to Austin and couldn't wait to start telling all my people there the NEWS!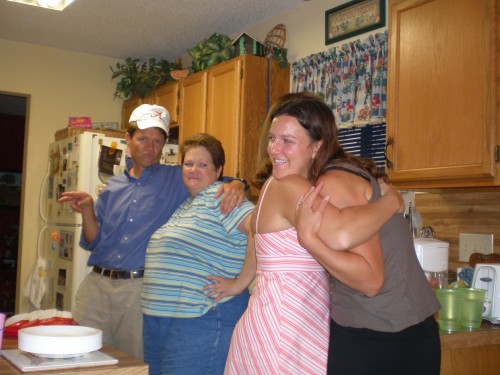 My family relieved rejoiced.
My SIL so overwhelmed she just started hugging everyone within 12 inches of her.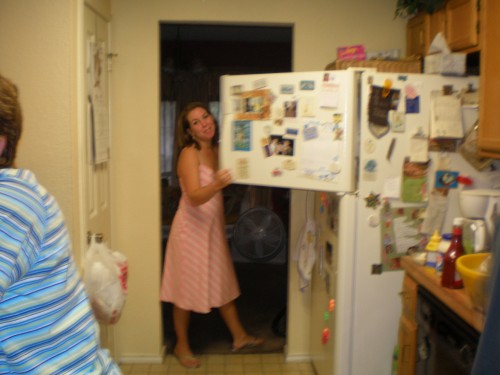 Then had to stick her head in the freezer for a minute.
And they were all thinking, "Now, we just have to MEET this guy!"
A few weeks after Phil asked me to marry him my mom and aunt helped me move all my earthly possessions to Nebraska. While there they gave Phil a "manly" Wedding Shower.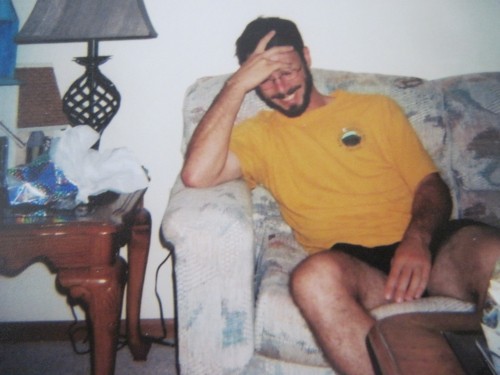 He had no idea what a "Wedding Shower" even was until this day!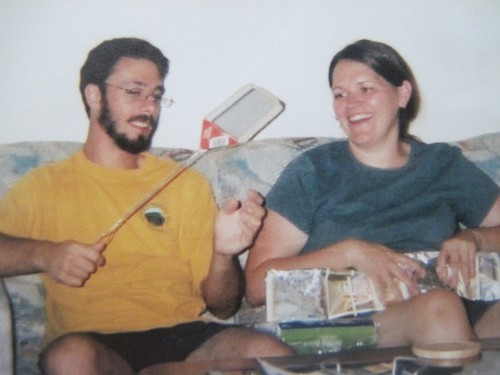 They gave him a lot of practical, manly things like, fly swatters and plungers. All the stuff we'd use many many times in the years to come!
It was a quick trip there and back again.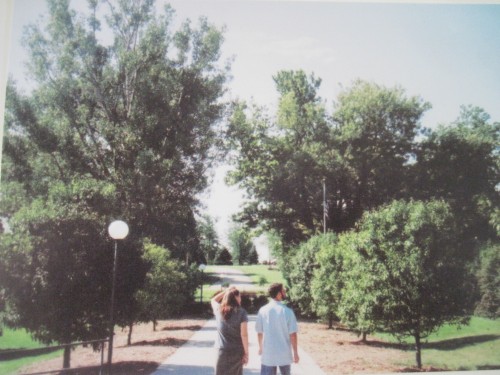 I was tres sad as I left Nebraska that last time and Phil said,
"The next time you're here you'll never have to leave me again."

Such a wonderful reality for me but so hard to imagine at the time. So soon I'd be leaving all that I'd ever known and loved to be married to this man I'd only known for a few months, to live in a tiny village I'd only briefly visited a couple times, but I was ready.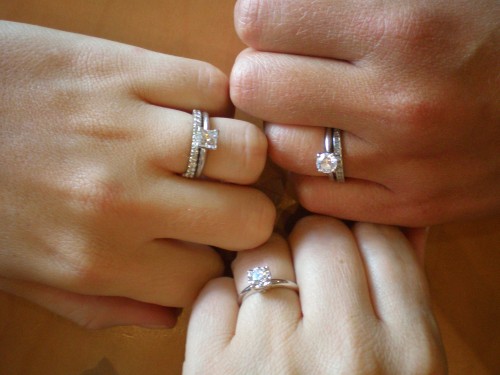 I knew it would not be an easy 7 weeks back in Texas waiting to become Mrs. Phil but there was much to be done.
It was August and we would have an October wedding.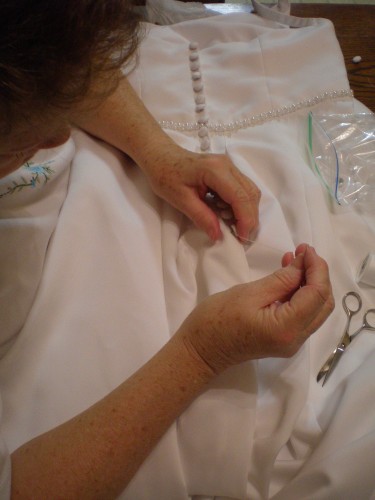 The preparations began.
I asked my mom to make my dress.
A very simple (I say b/c I didn't make it!) plain gown, just what I wanted.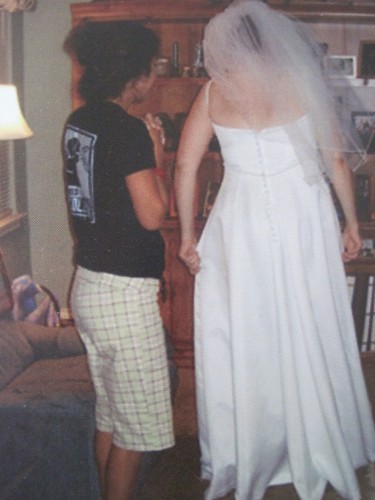 A final fitting.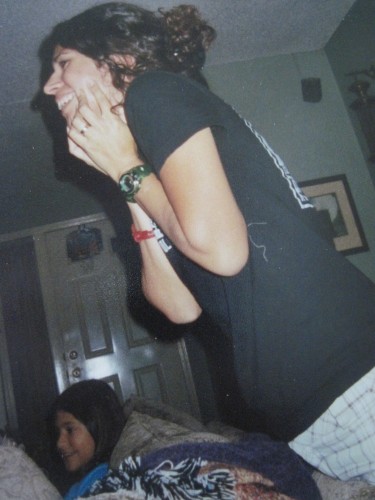 And just because I love this picture I had to include it, my other sweet SIL's reaction to the dress! So cute!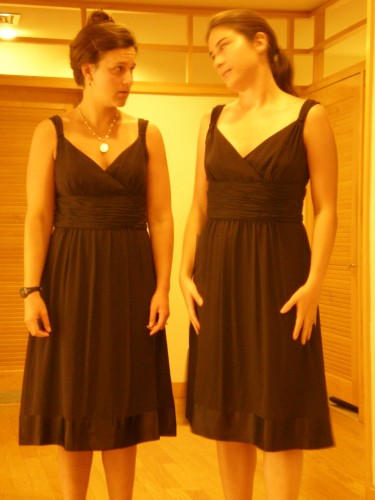 As a tribute to my Grandma Sissy who eloped with my Grumpy in a Brown dress I decided that I wanted my Ladies in Waiting to wear brown. And to reduce the bloodshed I wanted them to chose their own dresses.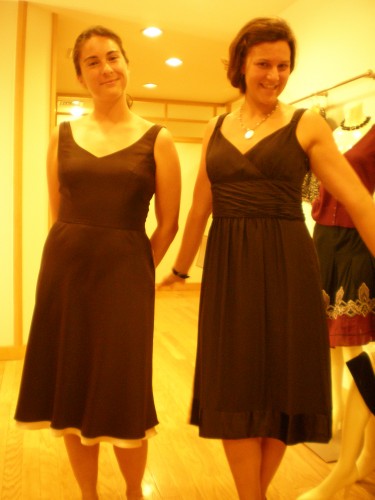 I think they liked that.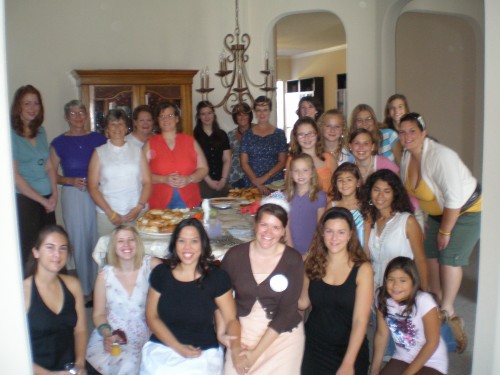 In September I was showered with love at my Bridal Shower and I was finally able to meet my future sister-in-law, Phil's brother's wife, the lovely Lindsay.
Oh, it was going to be hard to leave all these wonderful friends and precious family.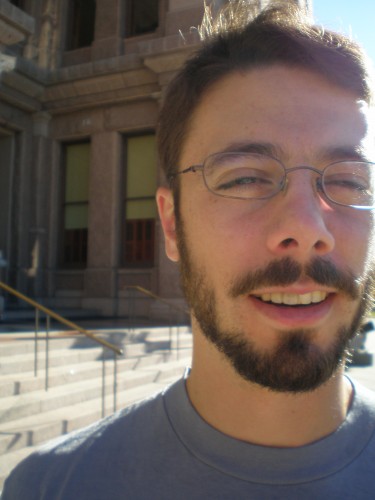 Phil asked for time off to go get married, and three days before our wedding came to Austin.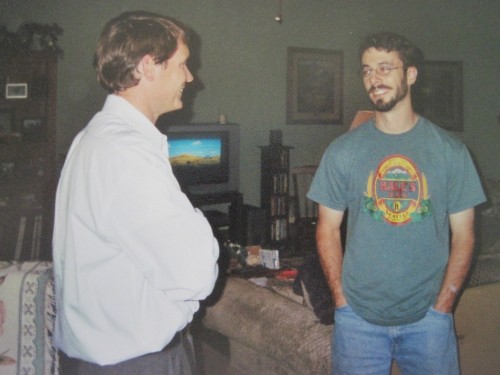 Three days before we were married he met the rest of my family.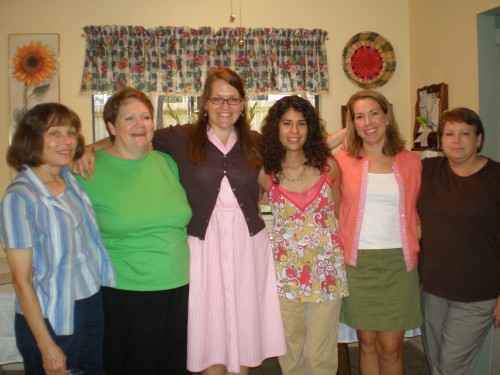 My family who moved mountains to pull off a wedding and ship me up to Nebraska.
So many of my Aunts and Uncles would come, all the way from Alabama to be there for the work celebrating!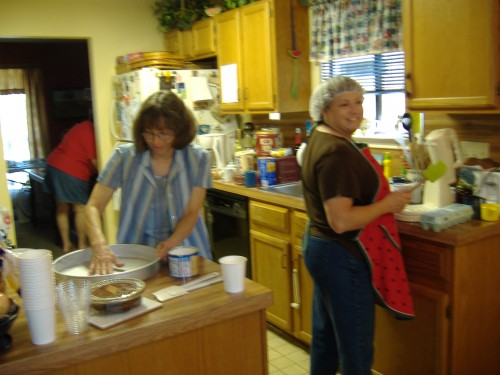 My Aunt Jan was able to come and make my Chocolate Chocolate Bride's cake and the Chocolate Chip Groom's cake…which were amazing!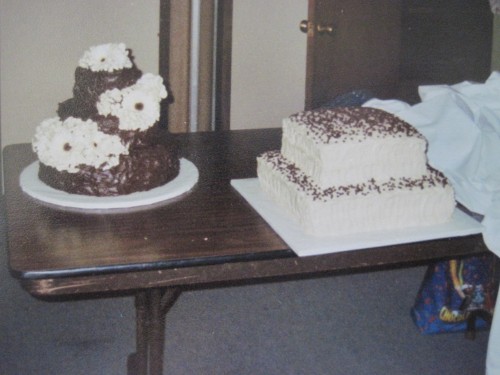 Auntie Sylvia, Auntie Joy, Uncle Jimmy and my Mama cooked and prepped the food for the reception.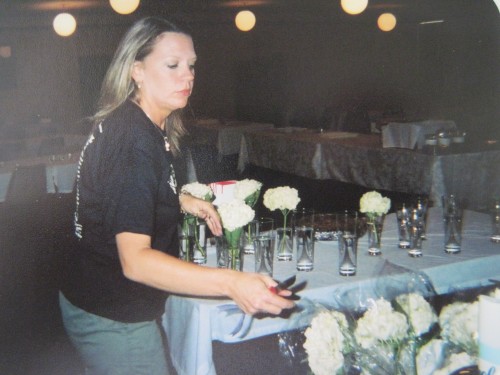 Our family friend Carla owns a Flower Shop and was happy to help us with all the gorgeous gorgeous flowers. All the "vases" were glasses I bought from IKEA, we still use them in our kitchen, great for beer!
And my dear cousin Wes did our wedding Photography.
There was such a happy reaction from so many people over the news of our new relationship and engagement. They were so excited for us that I finally understood what wedding receptions were for. It really isn't (or shouldn't be) a selfish "all about us party", it is a sharing in the joy that our friends and family had for us and with us. It is a public celebration.
Thus, the big (within reason) party and all the hubbub that goes with a big party. I got it.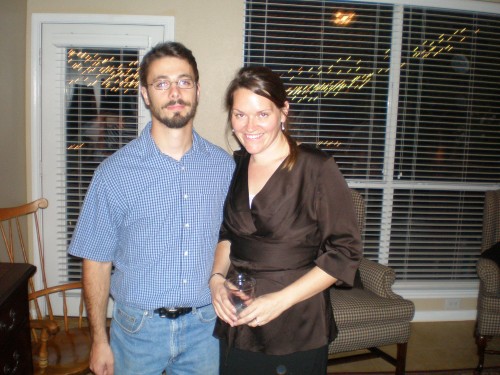 The wedding day was approaching.
It was Thursday, Rehearsal day. There was a wonderful after dinner planned at my brother and SIL's house.
Phil was in a fog of fear,
and from this picture, it looks like I was walking around like Jack Nicholson.
I'd be scared too Phil!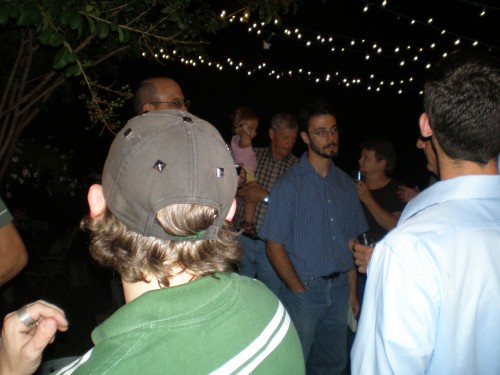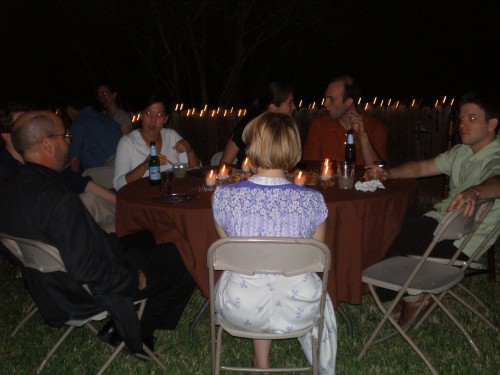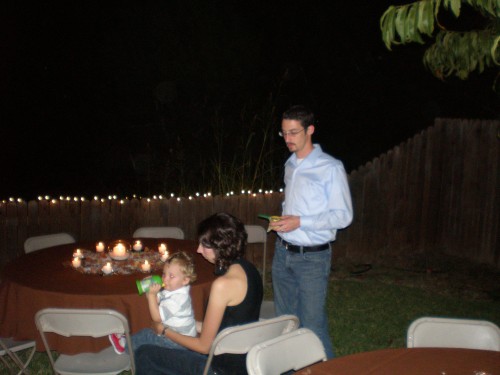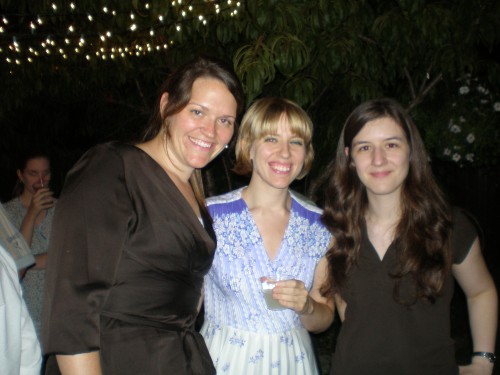 Two more of my five beautiful Bridesie Maidsies.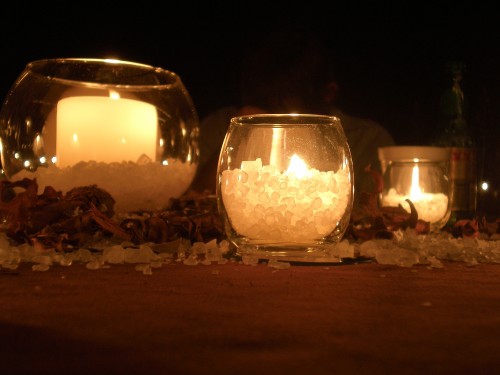 The next night we would be married.
———–
 I thought I'd make this an even 10 Part story so ONE MORE instalment coming soon.
You can read Parts X The Finale HERE.