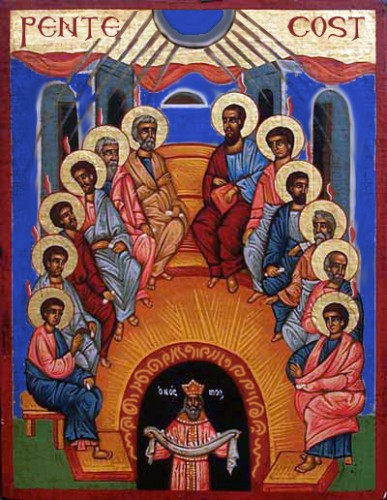 "But the Counselor, the Holy Spirit, whom the Father will send in my name, will teach you all things and will remind you of everything I have said to you. Peace I leave with you; my peace I give you. I
do not give to you as the world gives. Do not let your hearts be troubled and do not be
afraid." John 14:26-27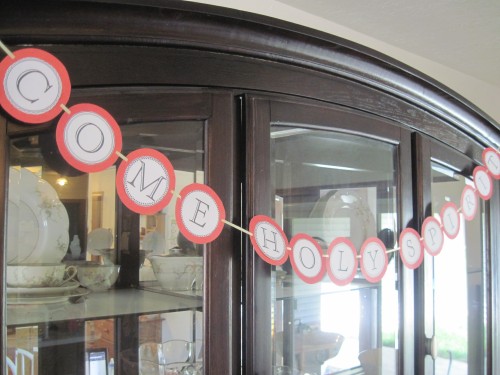 "But I tell you the truth: It is for your good that I am going away. Unless I go away, the Counselor will not come to you; but if I go, I will send him to you." John 16:7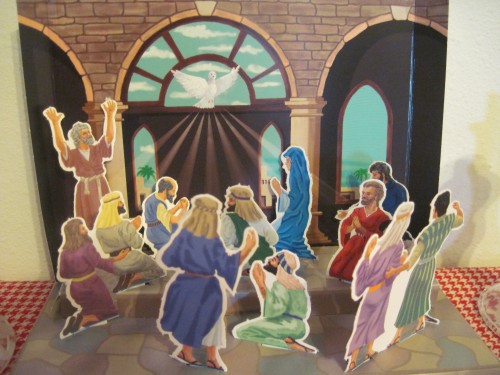 "When the day of Pentecost had come, they were all together in one place. And suddenly there came from heaven a noise like a violent rushing wind, and it filled the whole house where they were sitting."
"And there appeared to them tongues as of fire distributing themselves, and they rested on each one of them."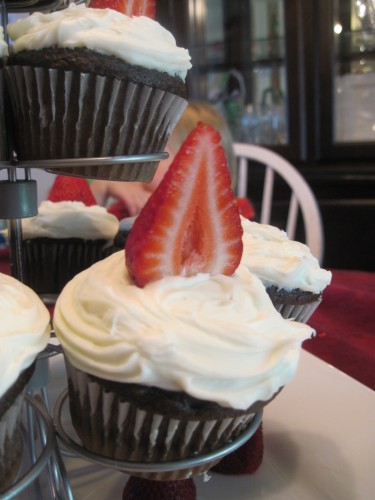 "And they were all filled with the Holy Spirit and began to speak with other tongues, as the Spirit was giving them utterance." Acts 2:1-4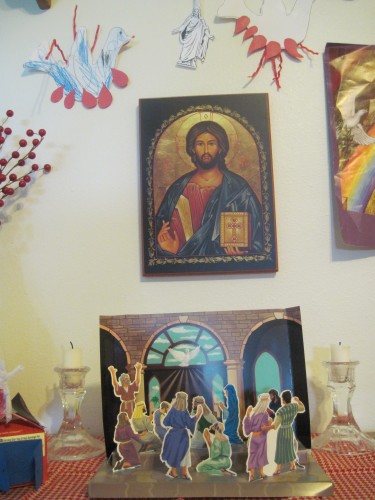 We've had a fun time celebrating the Day of Pentecost. Our liturgical table is a little crazy! Yesterday I removed all of the Easter items and got ready for Pentecost. (Lily was sad that Easter is over) I put out a lot of things I thought the babies would like or that they made and were good symbols for teaching.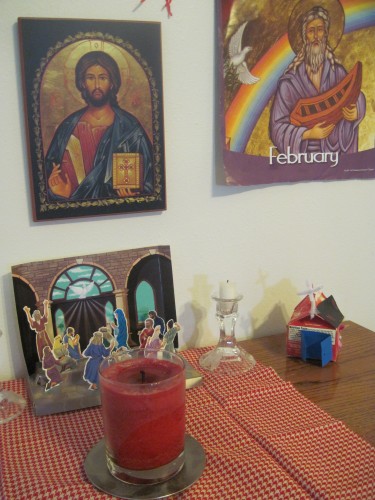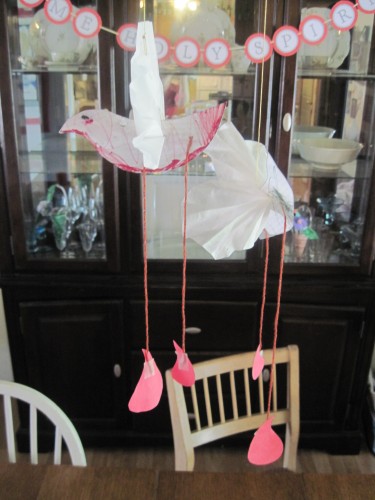 The doves or "devils" as Clara says, have been hanging over our table since The Baptism of Jesus. I think we'll take them down soon, but for today we gave them "tongues of fire".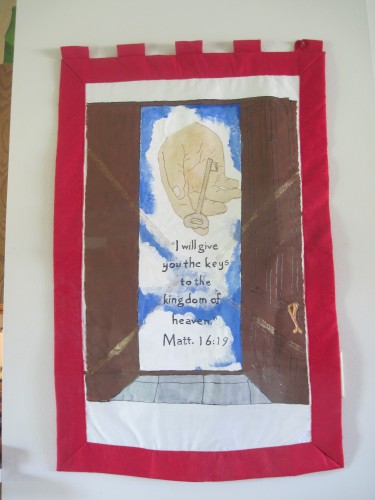 This was the banner that hung during Phil's Ordination service. I thought it was fitting to put out today.
The girls were excited that today was the Church's "birthday". We wore red to church and looked around the sanctuary for red. Red Beans and Rice was served for lunch and then we had tongues of fire cupcakes!
Coloring Pages: HERE, HERE and while I'm on the subject go HERE to download coloring pages that accompany a wonderful book of Hymns for children. There is one there for Pentecost, page 4.
Crafts: Pentecost Crowns, More good crafts HERE
I also like this post for future ideas.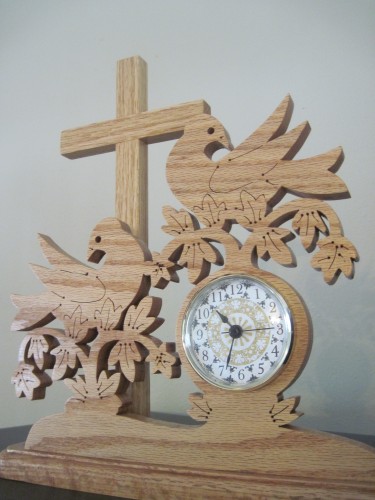 Made by Grandpa and perfect for today!
"O God, on this day You once taught the hearts of Your faithful people by sending them the light of Your Holy Spirit. Grant us in our day by the same Spirit to have a right understanding in all things and evermore to rejoice in His holy consolation."
Blessed Pentecost!