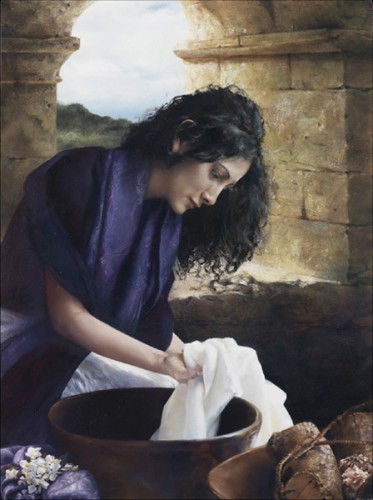 Throughout Easter I've planned our Bible lessons around New Testament stories that occurred after the Resurrection. Last week we learned of Lydia. We find her story in Acts 16:
"On the Sabbath we went outside the city gate to the river, where we expected to find a place of prayer. We sat down and began to speak to the women who had gathered there. One of those listening was a woman from the city of Thyatira named Lydia, a dealer in purple cloth. She was a worshiper of God. The Lord opened her heart to respond to Paul's message. When she and the members of her household were baptized, she invited us to her home. "If you consider me a believer in the Lord," she said, "come and stay at my house." And she persuaded us."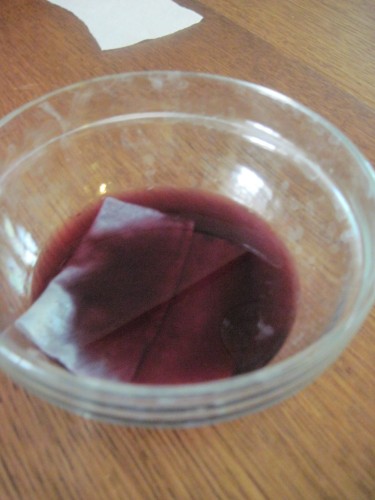 Since Lydia was "a dealer in purple cloth" I thought it would be fun to make purple cloth.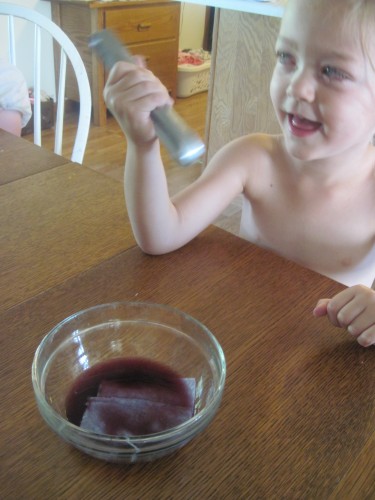 I used blueberries to make our dye and some old white fabric. (Note Lily's eyes, poor thing had pink eye last week. This week is Gerhardt's turn. I fear Clara is next.)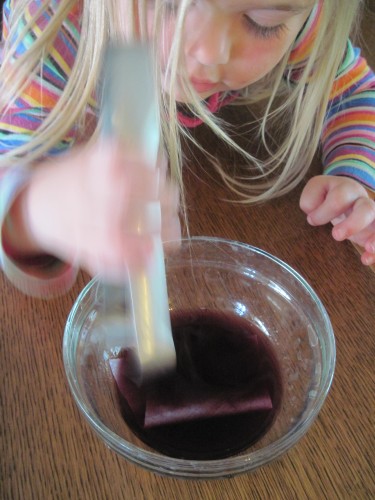 The cloth came out more blue than purple, but the girls had fun watching it change.
I think in the years to come we'll incorporate lessons in Hospitality when we get around to studying Lydia. For more on Lydia listen HERE.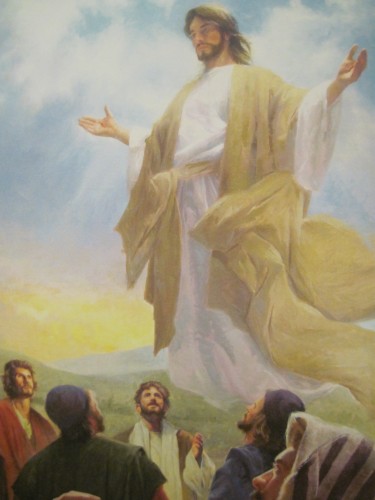 Last Thursday was Ascension Day.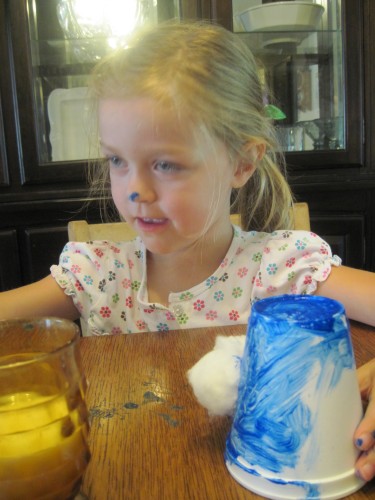 Our craft for the day was inspired by this one. I didn't have blue cups so we painted ours.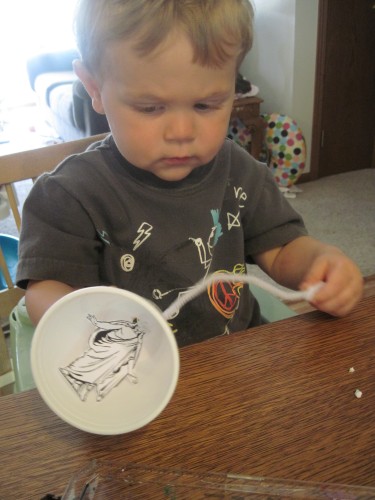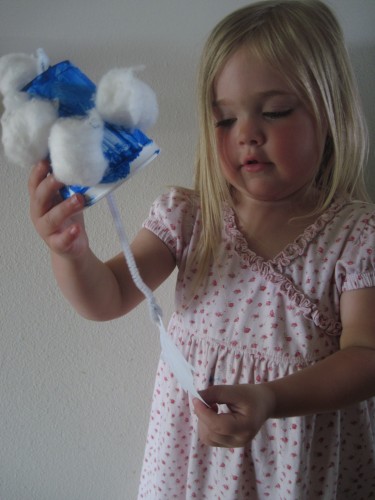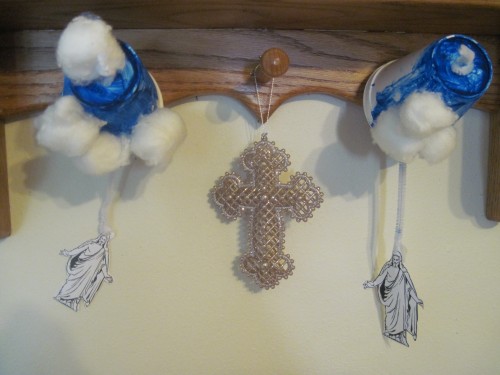 And enjoyed listening to this hymn. This young lady has been a great resource for hymns!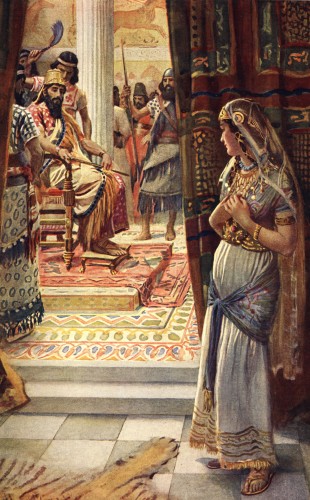 And finally yesterday was the Commemoration of Queen Esther.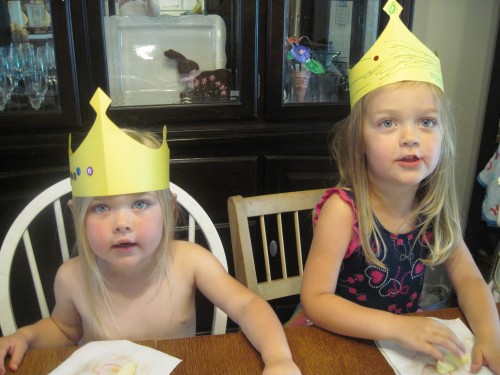 Queens Esther! A great crown template can be found HERE.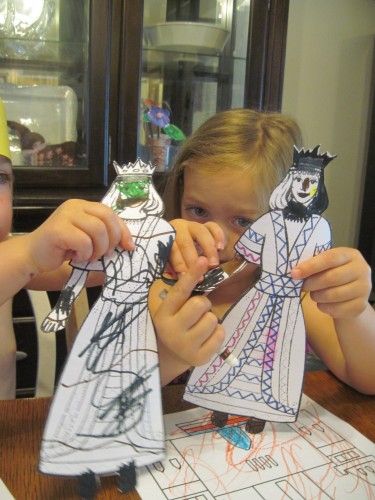 Esther paper doll HERE.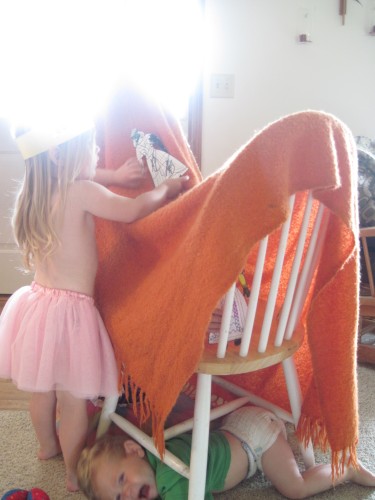 Of course we had to make a castle for Queen Esther. I think Gerhardt was wicked Haman…locked up.