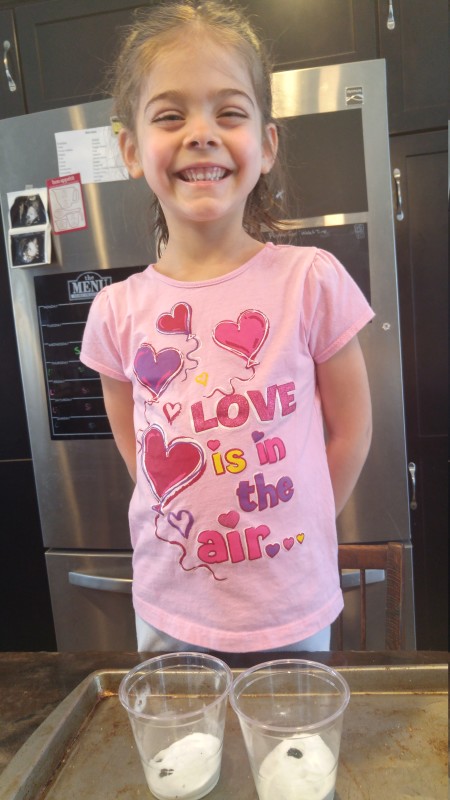 Our day began with Love Potions one of Mercy's favorite things to make though she calls them "Volcanoes."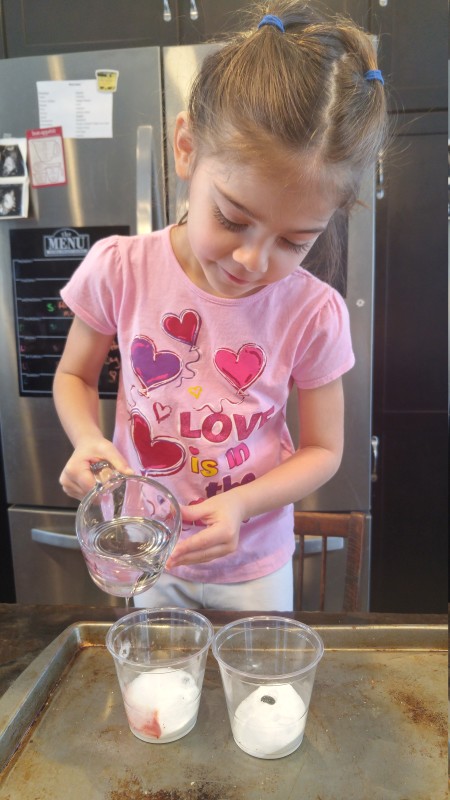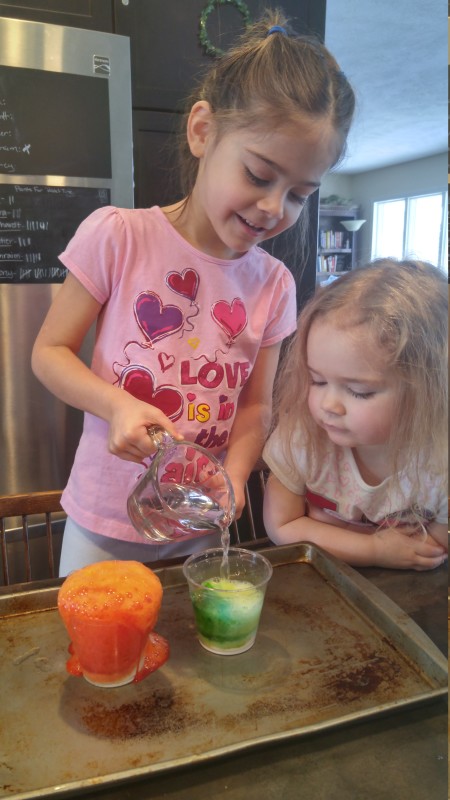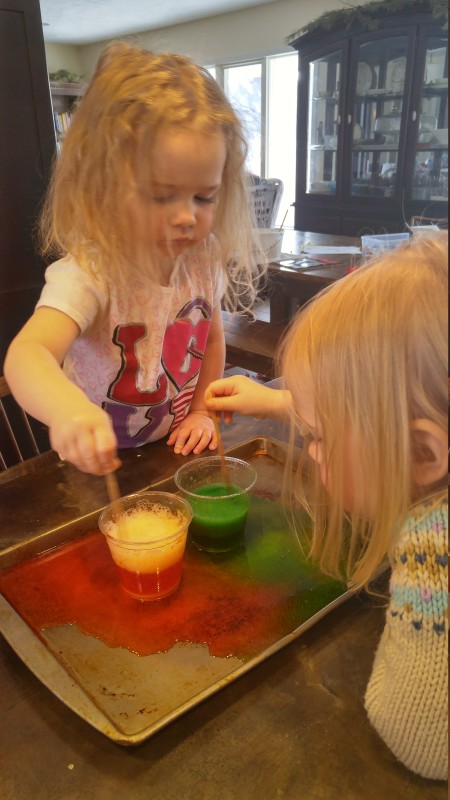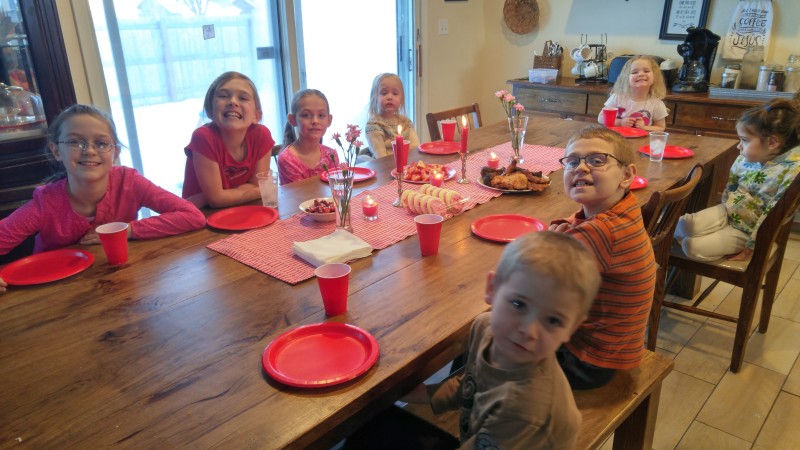 Becoming a tradition at our house is fancy supper night for the kids. This year the boys were much more willing to humor Mama and give the girls each a flower. Such gentlemen. While they ate Daddy asked questions about marriage and love, some silly some serious. It was a good time for sure.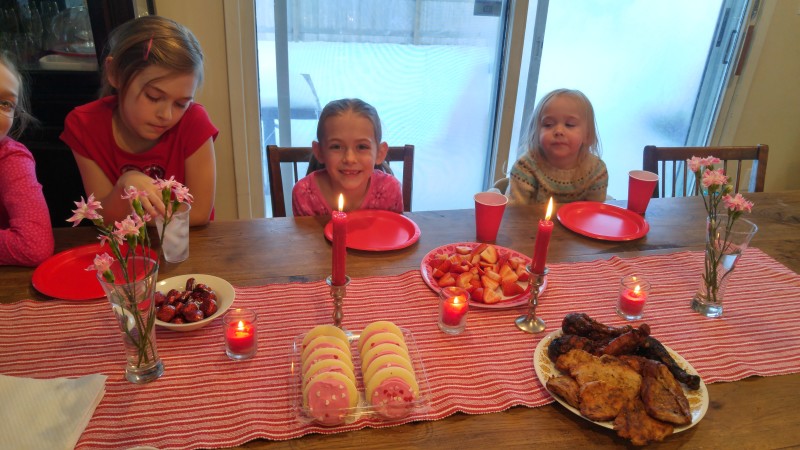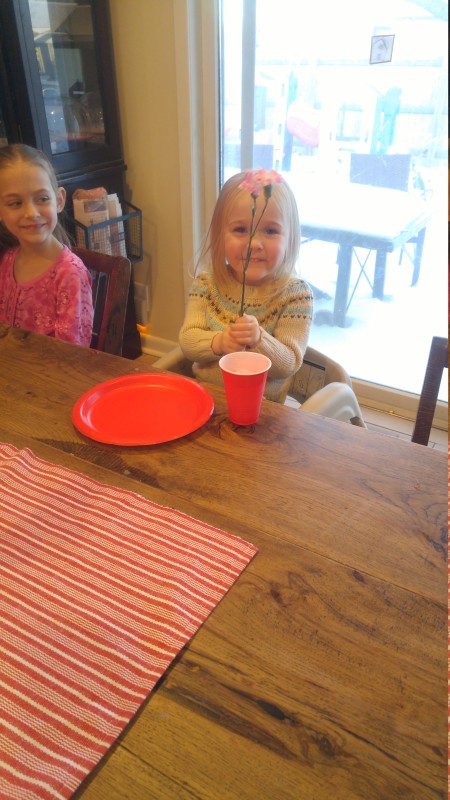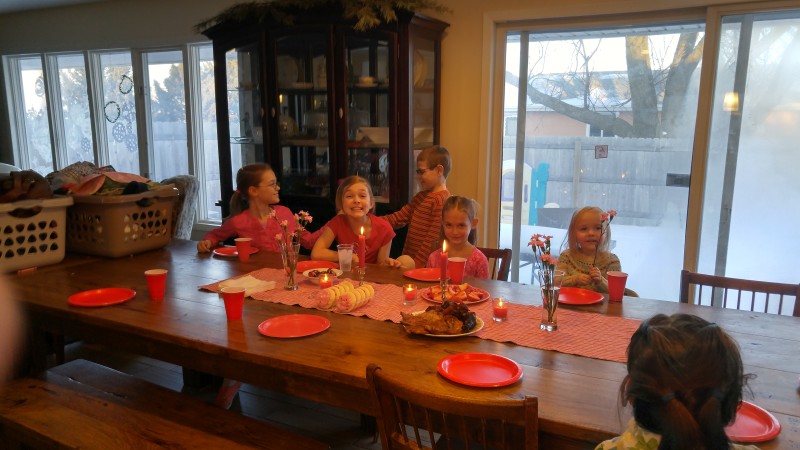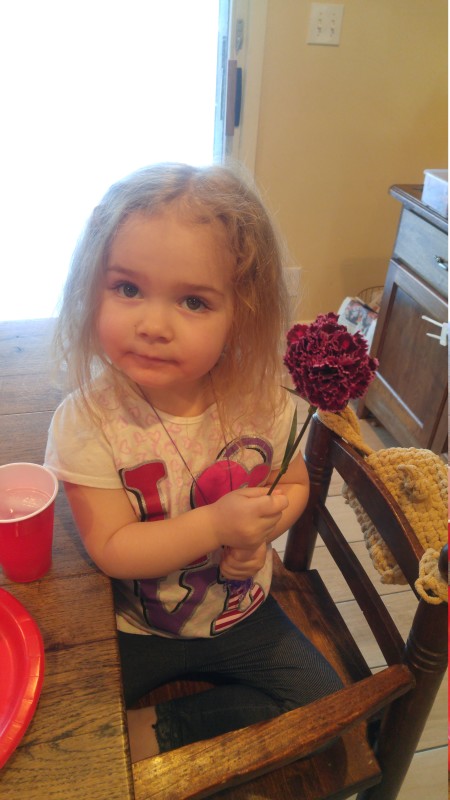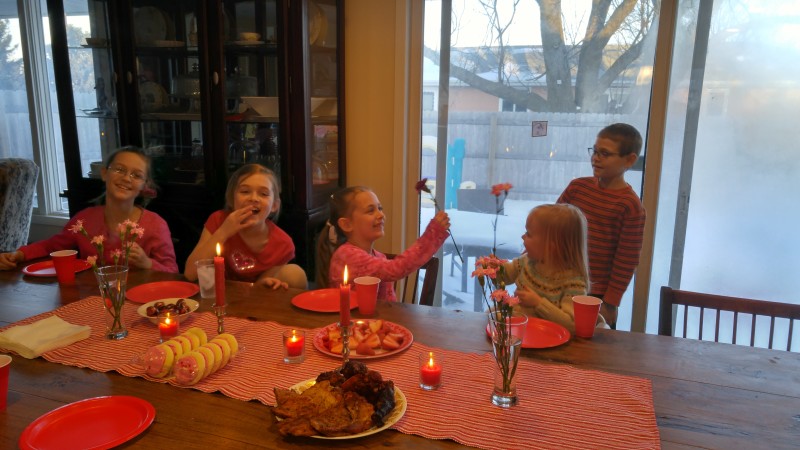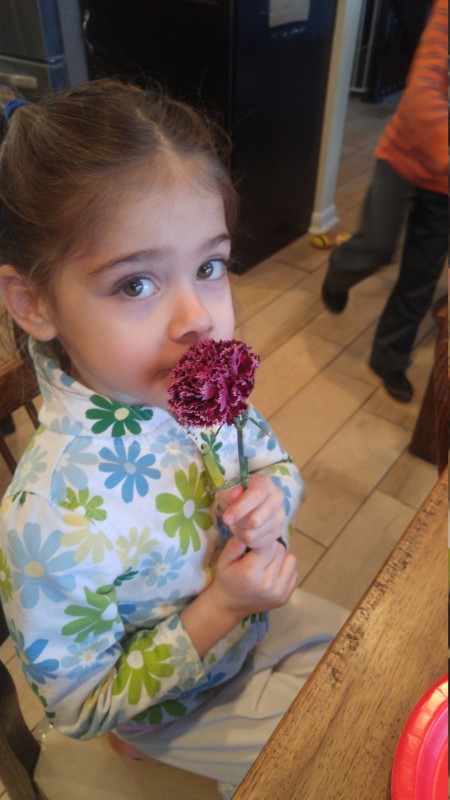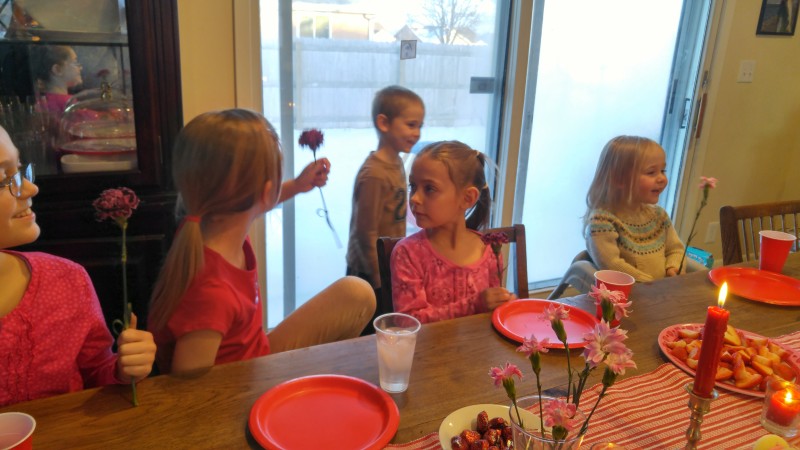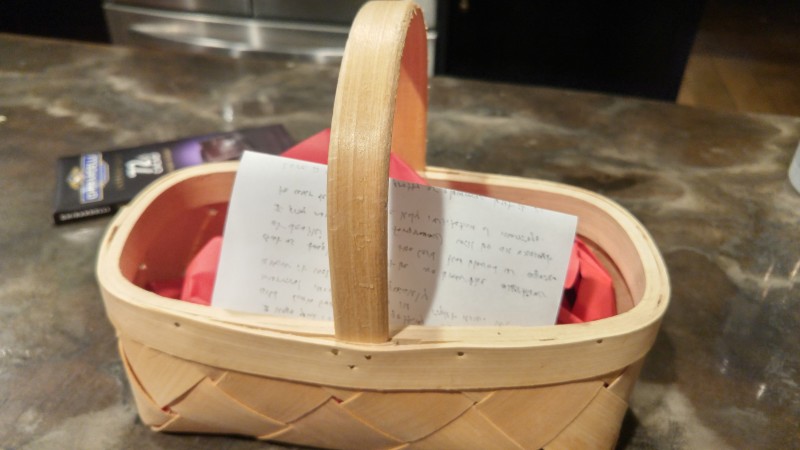 My Valentine gave me a love letter and best of all 2 bags of Peanut M&Ms. He knows the way to my heart.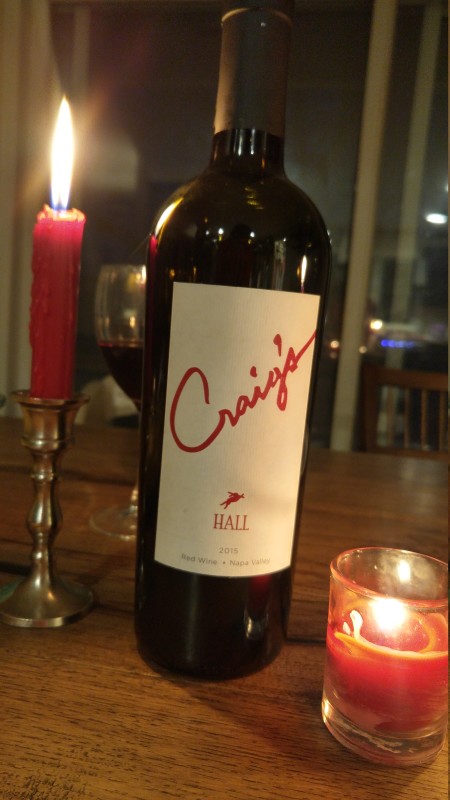 Our tradition is fancy steak supper date after the kids are sent downstairs. We were given a fancy bottle of wine and kept the fancy candles lit. We even had a fancy baby sit with us while we ate. It was all very fancy.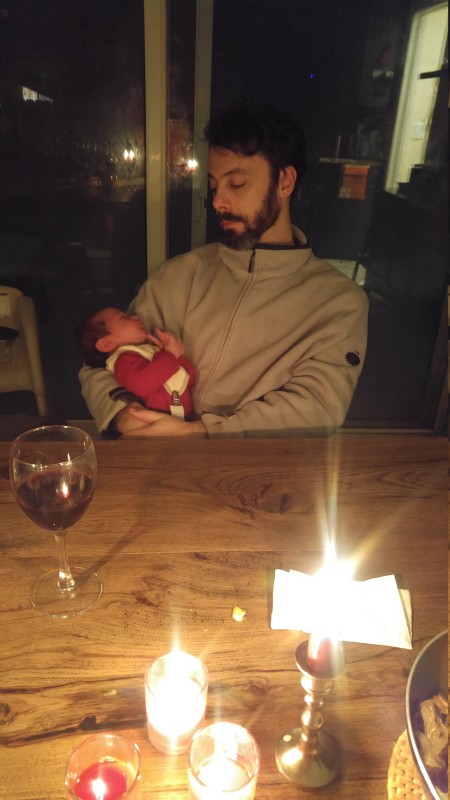 Happy Valentine's Day!