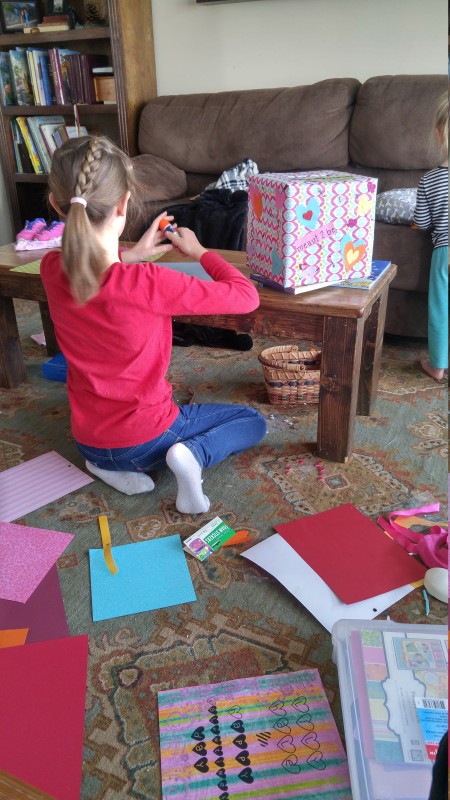 It's that time of year again. Valentine's Day approaches. I knew before Abel was born that this could get tricky for us. Me being in newborn fogville and all. I had gone to the store last week to buy some cards for the kids to take to school but the price was adding up and I wondered if there was a better way to do this whole exchange thing.
Lily told me she was supposed to make a box this year to hold her Valentine's. I knew I was not going to be able to get to the store before Thursday for cutsie paper and stickers but Sunday afternoon we raided my fancy craft paper bins and some appropriate wrapping paper then downloaded some funsie Valentine fonts to use for printing. Lily found an Eggo waffles box in the garage and got to work on her card exchange box.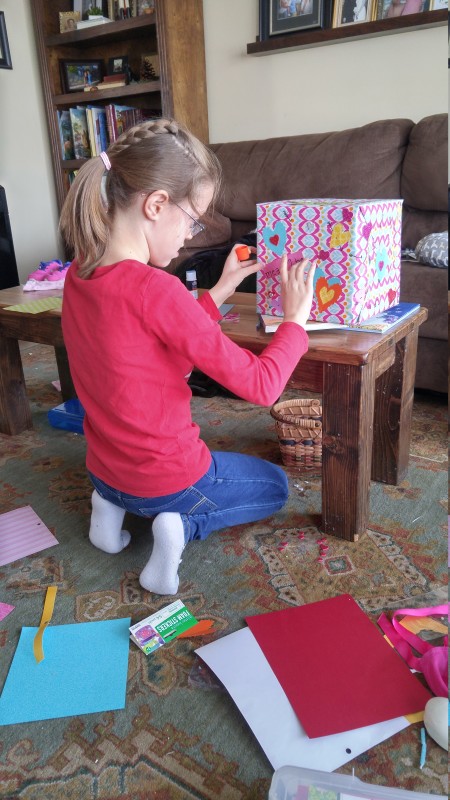 I suppose though that this will probably be the last year that Lily will be "required" to take cards to exchange or boxes to make. I don't think Middle School students do this, maybe I'm wrong. It actually makes me a bit sad.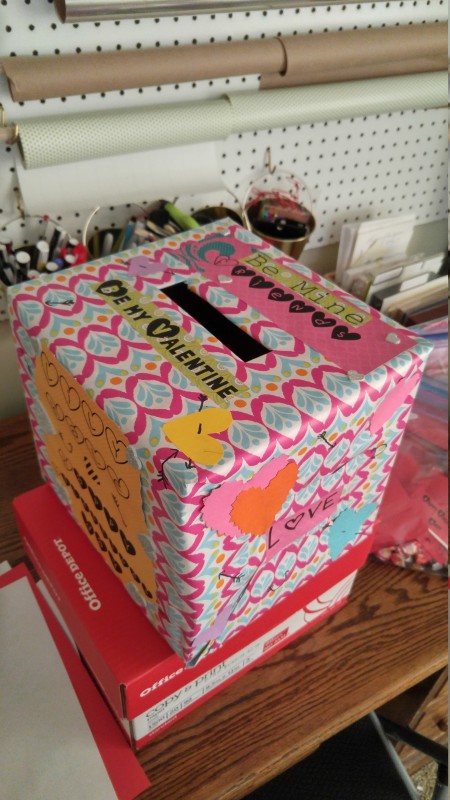 I think it turned out just fine!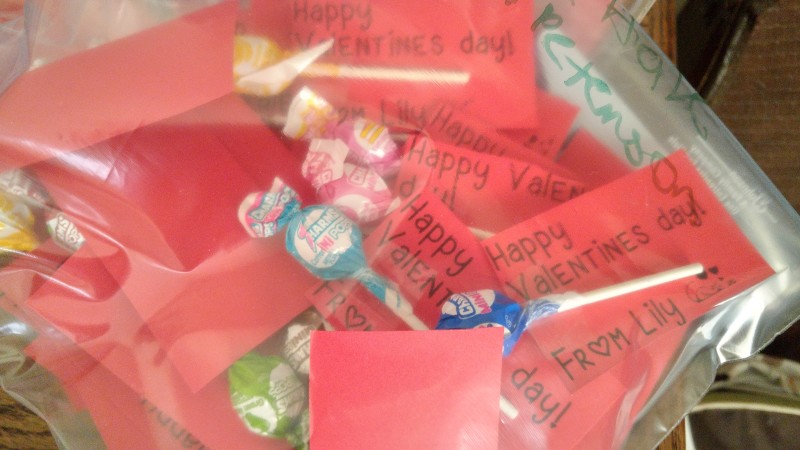 With five babies in school this year, and next year, and the next and the year after that, we have to be creative and frugal in our Valentine's Day school participation. It can get spendy quick. We decided to DIY the cards this year as easily and low cost as we could. Of course the kids wanted to add candy to their cards too so Phil hatched a plan.
He ran off to Office Depot to get a ton of card stock. Then went to Sam's Club and grabbed a bag of 6 Billion suckers for $9. We'll be able to use these for the next 90 years!
He sent me to bed Monday evening then printed out the cards I'd made up for each of the babies to take to school. They each added a sucker to their cards, bagged 'em up and they're ready to go tomorrow!
Bring it on Valentine's Day!