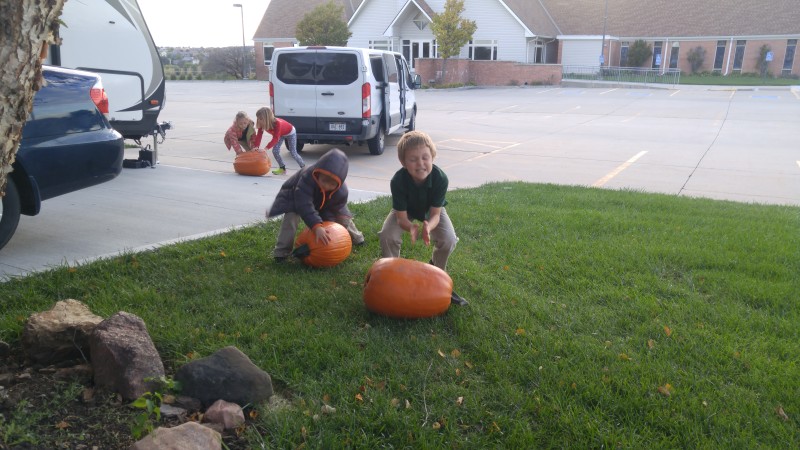 And by "too many" I mean how is that even possible?
Phil took the babies down to the pumpkin patch last week to pick out "a few" pumpkins for Mama to put on the porch. I was hoping he'd get at least a couple and one big enough to make a good JackOLantern with for Halloween. Well, he did not disappoint!

We have never had this many and this LARGE of pumpkins before. I was thrilled and had a lot of laughs watching the babies manage to get these from the van to the porch.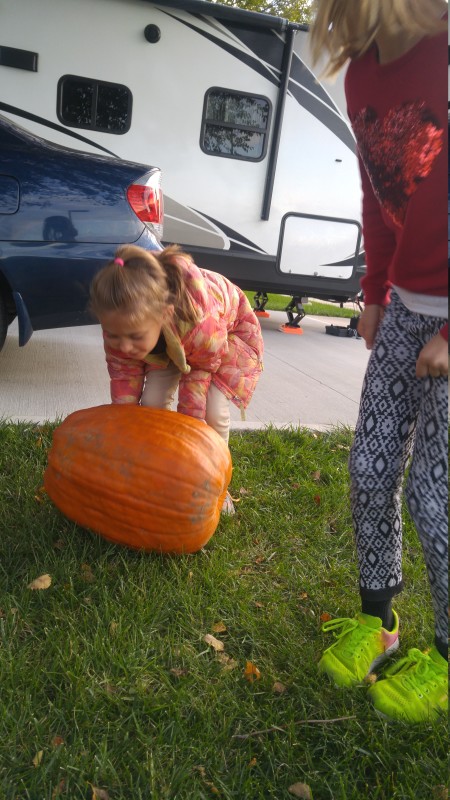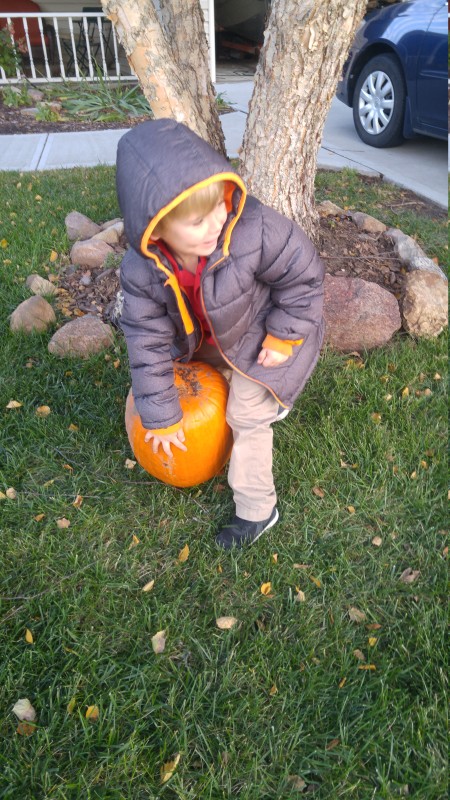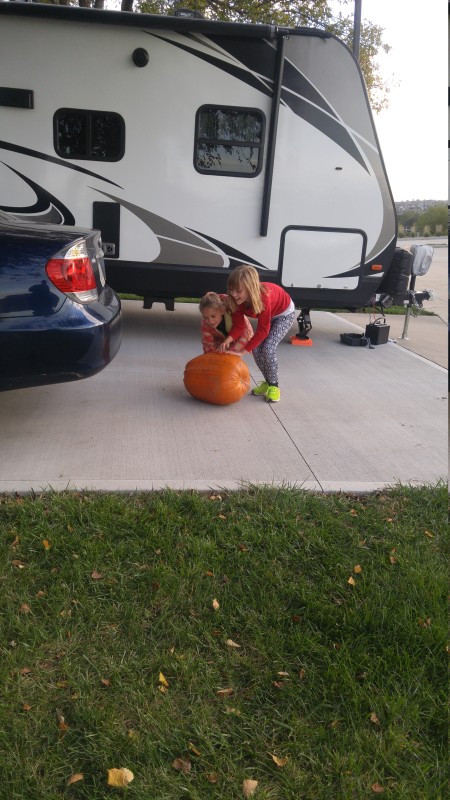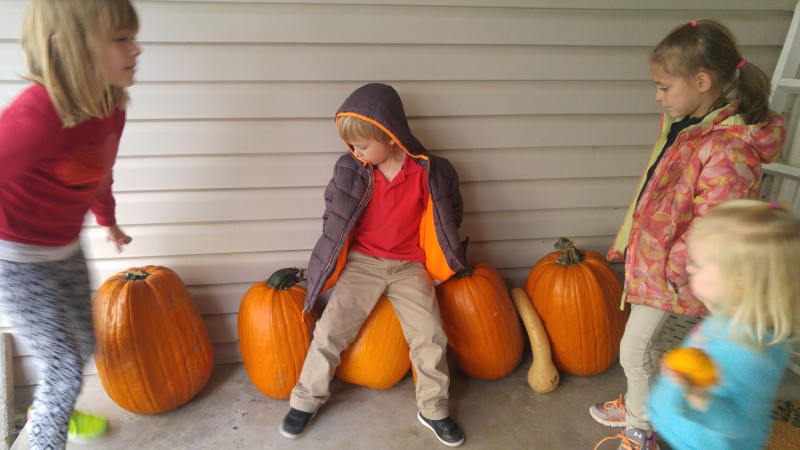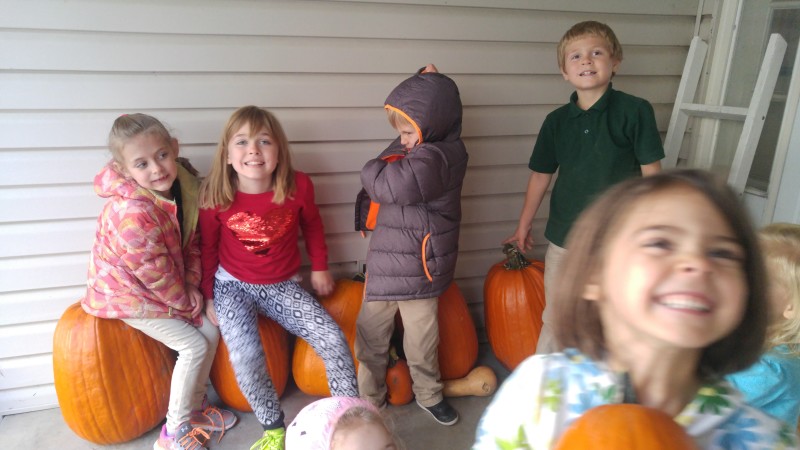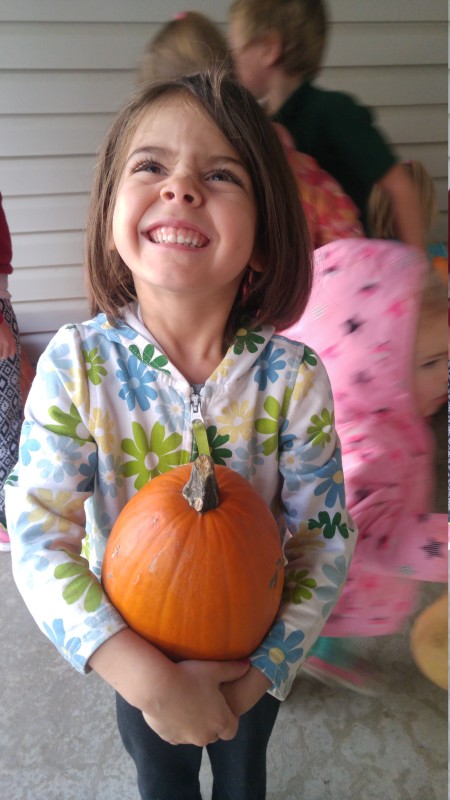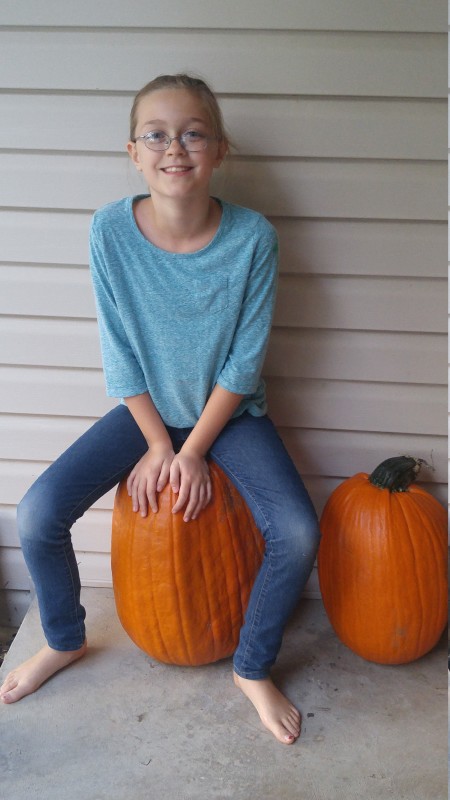 These were so big they even took over our living room for a few days: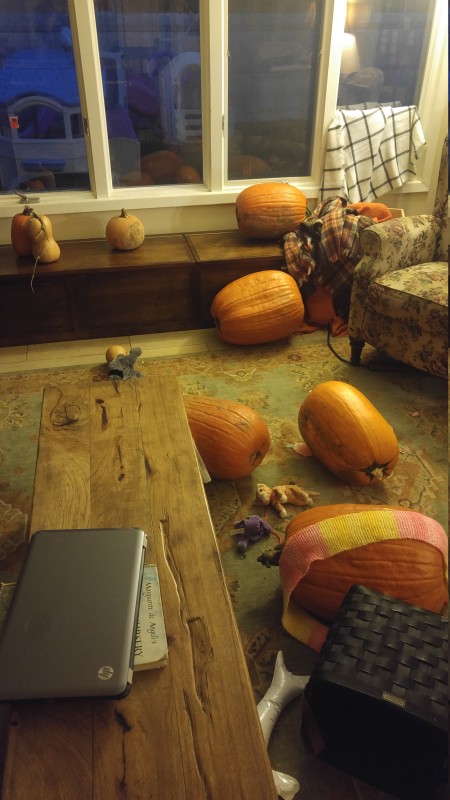 Well, really they had to come inside due to a hard freeze this week. I was not about to let these bad boys turn to mushier mush inside! They're back outside now and looking quite lovely.