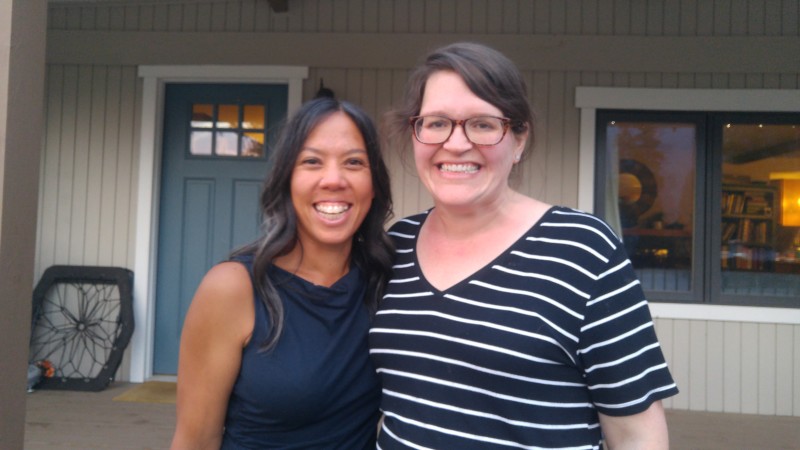 And this is my dear friend Brenda. You might recognize her from my epic and moving "Love Story." I was trying to think of how long Brenda and I have been friends and just where our friendship began.
She and I grew up in the same church so we'd known each other in our teens but didn't start a real deal friendship until after high school. You know you have a good friend when you can not remember at all the first time you clicked and the rest became history. I just know that Brenda and I were pretty much attached at the hip for a solid 10 years, the entirety of my 20s.
We've been through thick and thin together and then some. So this day was a little like Peaches and Herb and a lot like pie.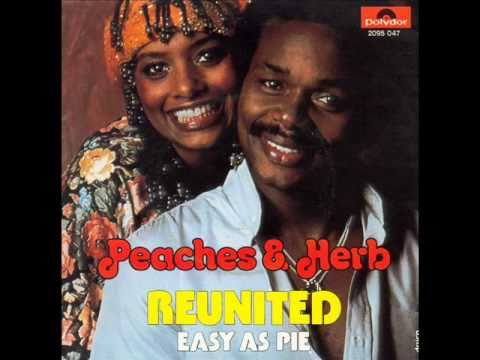 I'll let you decide which of us is Peaches and which is Herb. Maybe this picture will help: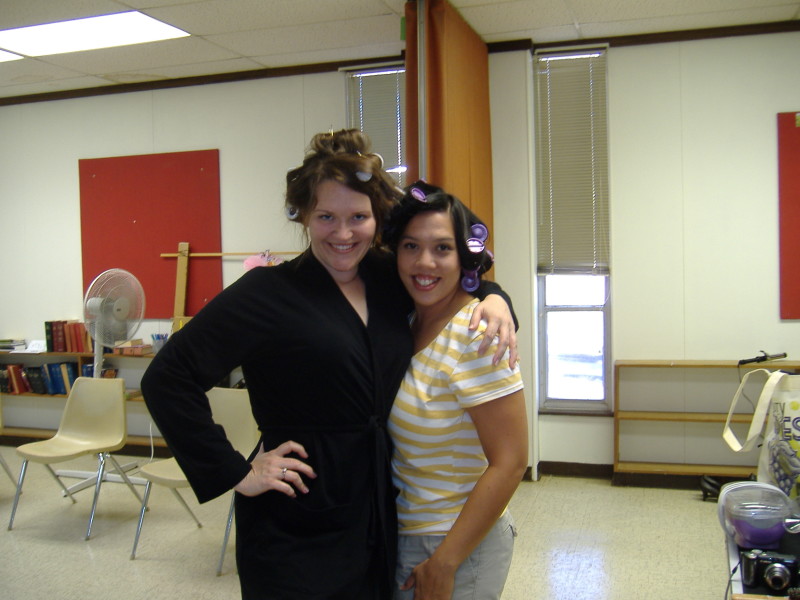 Yes…..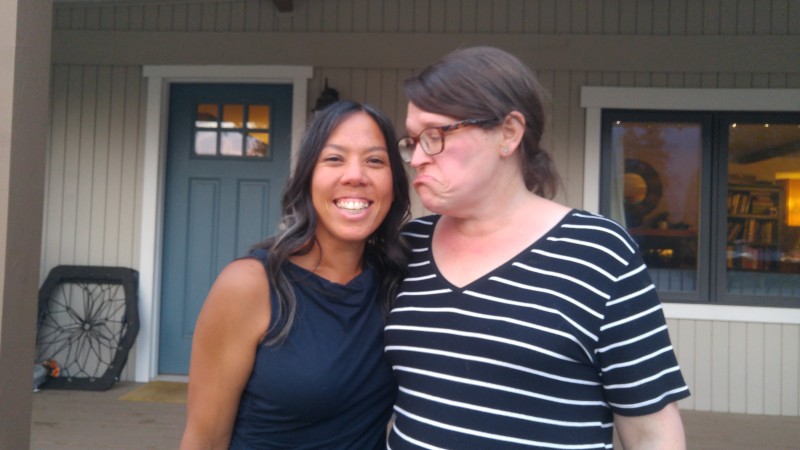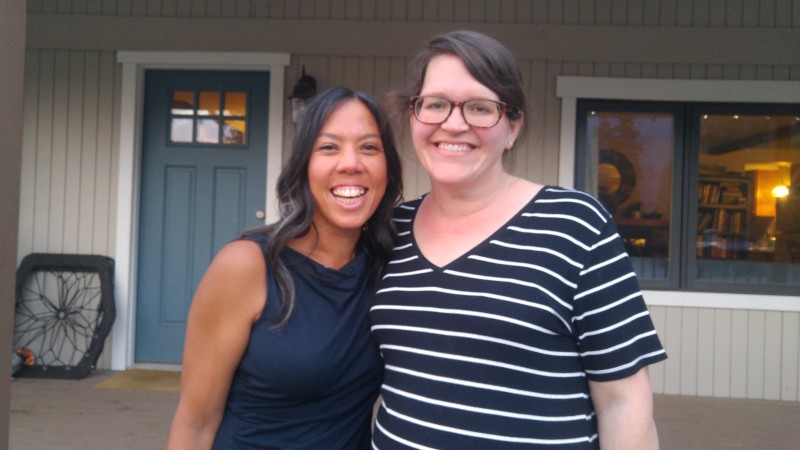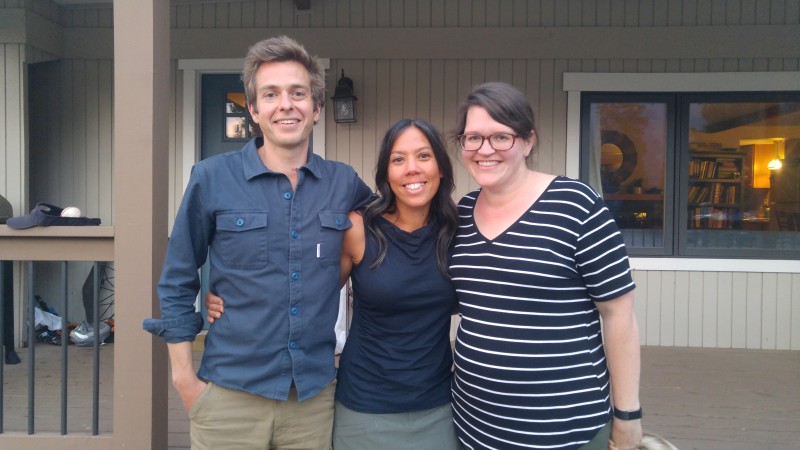 Not only did I get to reunite with Brenda but also with friend Ben, her husband. Let's see I know I've got some embarrassing pictures of Ben around here somewhere…let me see….ah yes: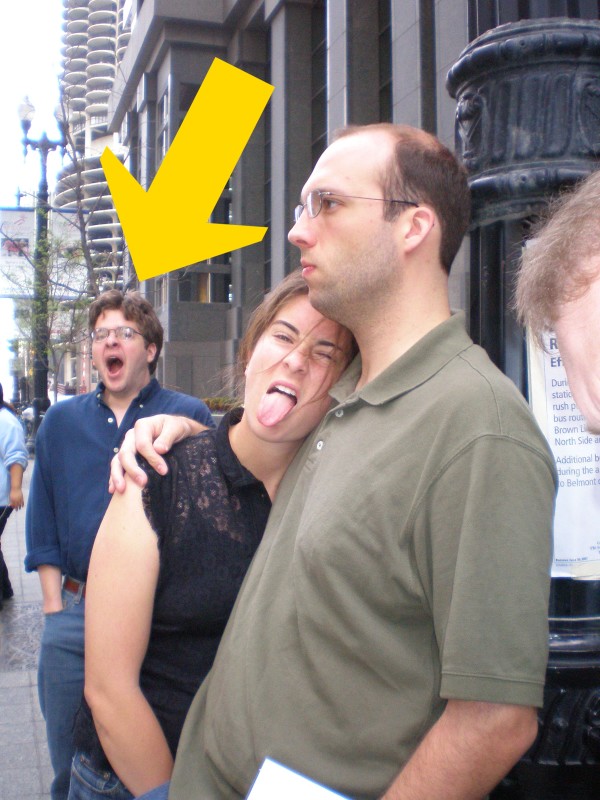 What happens in Chicago doesn't stay in Chicago. Sorry Ben. Um and you too Eugénie.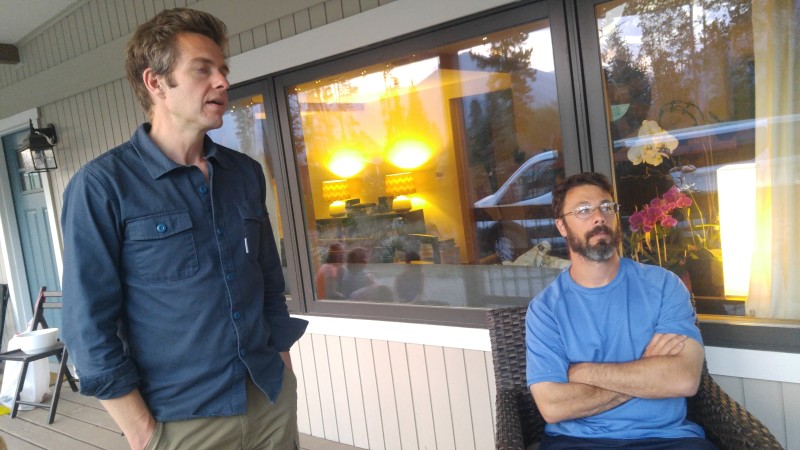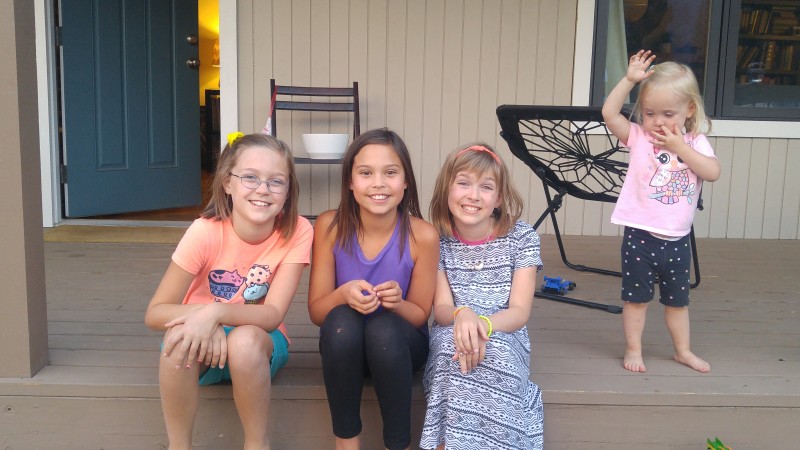 This lovely young lady (not the nose picker with a question) was born the weekend I flew to Nebraska and Phil asked me to marry him. I was so sorry to abandon Brenda at the time of the birth of her first child, but she had allowed me to go with the condition that I would come back engaged. And I did, so I guess it was ok in the end. I met M when she was just a few days old, wook at the cute widdle thing: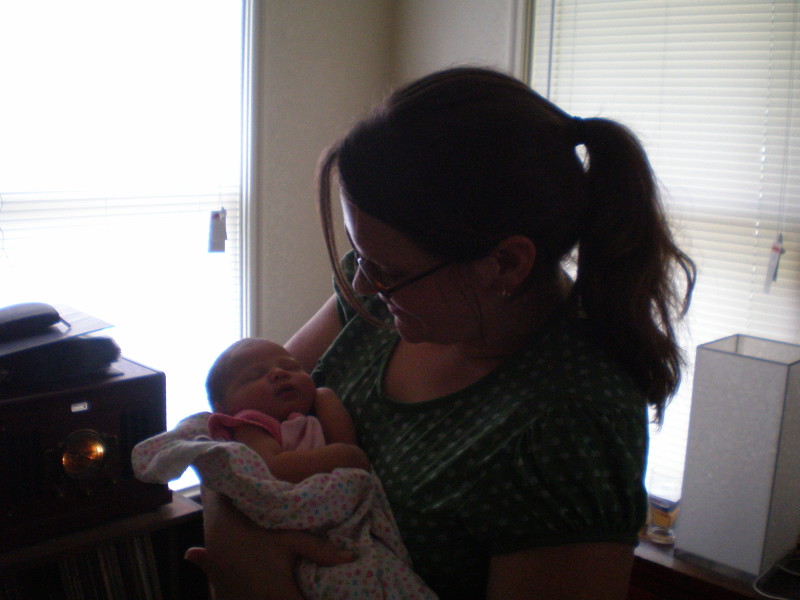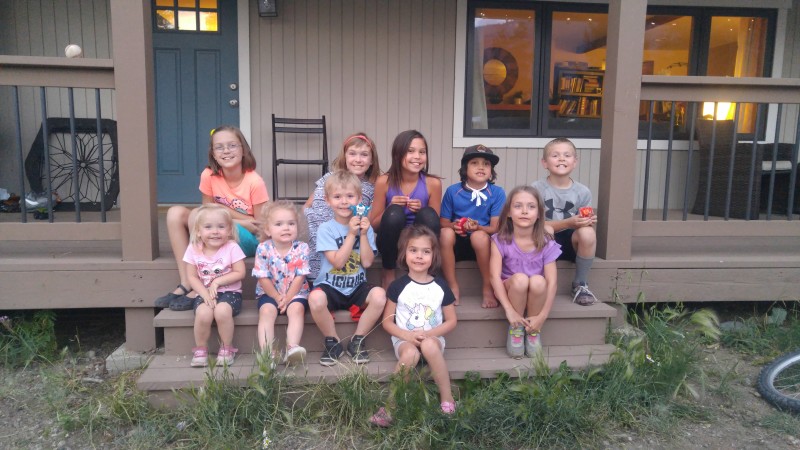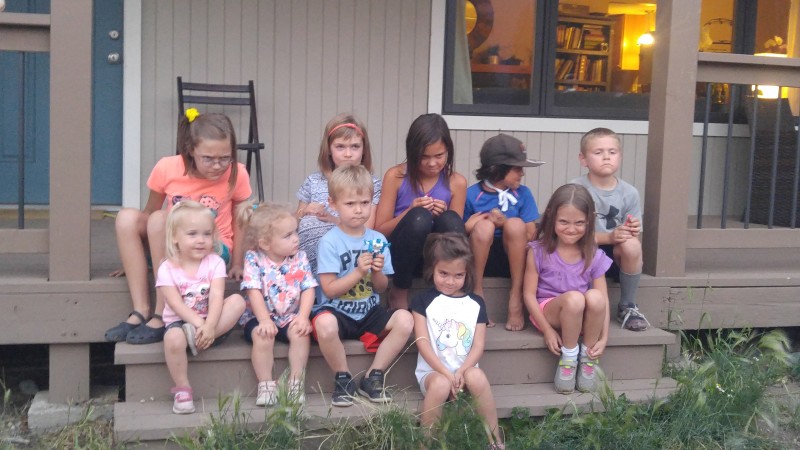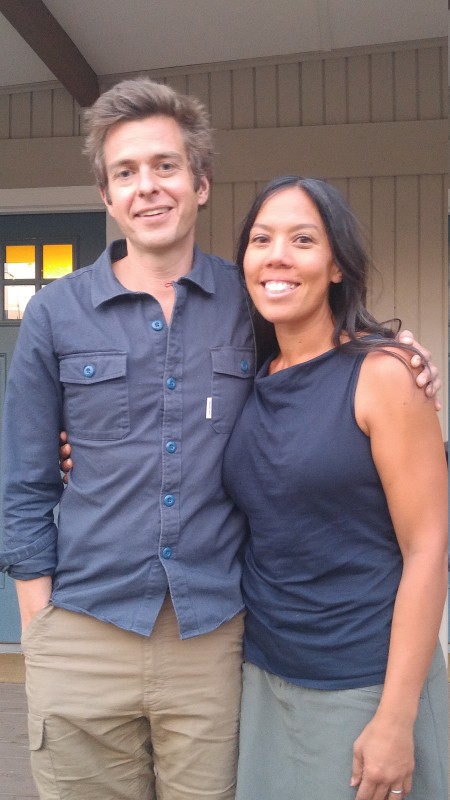 Life is so different now for all of us. Another 10 years has gone by since those young kids in their 20s were bashing around Austin together. We're older (ouch) and of course wiser but this evening it felt like no time had passed. We were picking up right where we had left off.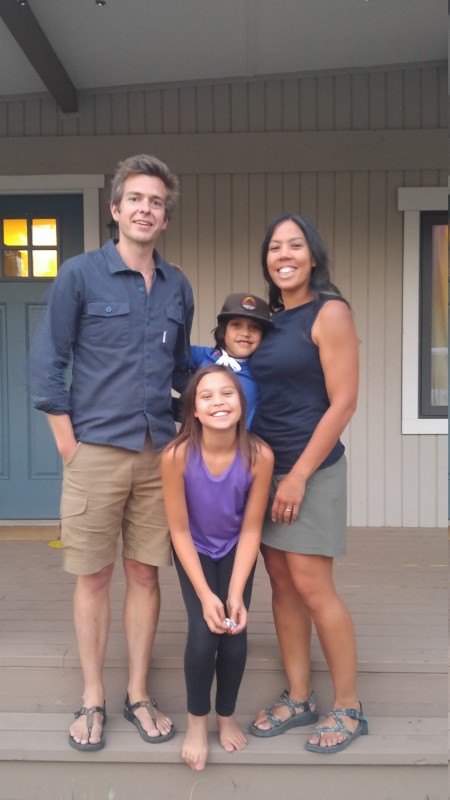 Look at the beautiful family these two have made. S wasn't even born the last time I saw them!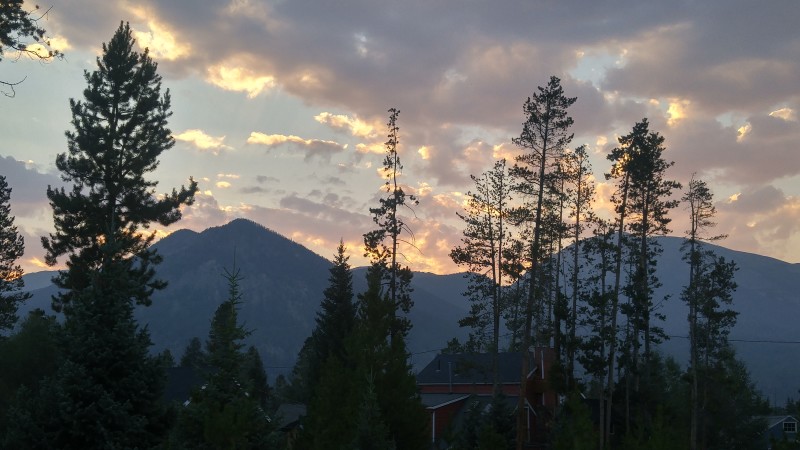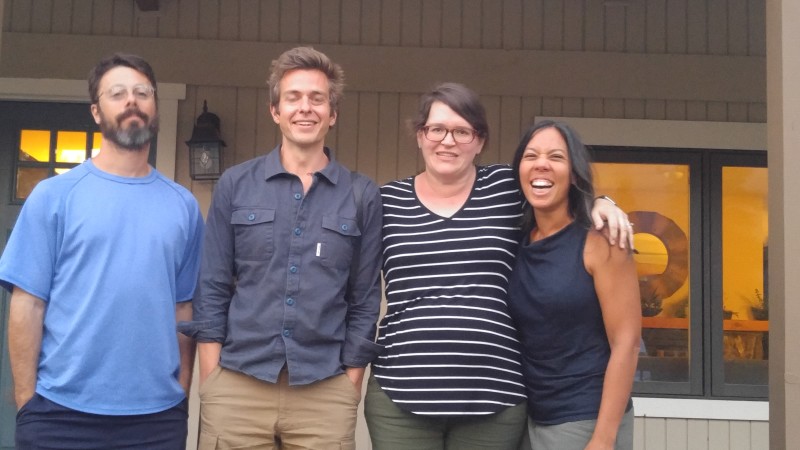 And to commemorate the occasion we tried REALLY hard to get a proper group photo.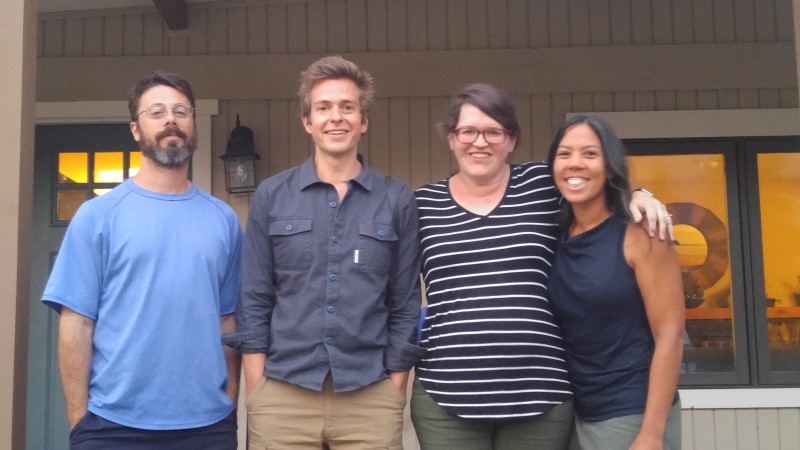 Really hard.
I'm so glad Brenda happened on to Facebook that day and we found each other once again in this gorgeous place. It was a blessing to spend an evening with them in their home. Friends, even the ones you rarely see, are such a good gift from God.